Are you looking for an author who has written in various genres and forms? Walter Mosley is one such amazing author of all time. He is a best-selling author who has written fiction, non-fiction, plays, and more in his entire writing career and is still ongoing. As a reader, I know how overwhelming it is to see this vast collection of works and wonder where to start.
I will dedicate this article to the author, Walter Mosley. I will provide you with the complete list of Walter Mosley Books to make your search for a book from his vast collection easier and less overwhelming. So, stay with me throughout to get the order of books and choose your next read from the lot!
Who is Walter Mosley?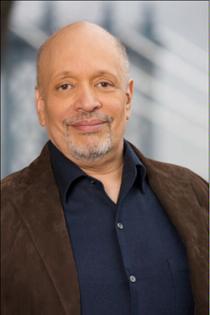 Walter Mosley was born in Los Angeles, California, on January 12, 1952. His mother's name is Ella, a Jewish who worked as a personnel clerk, and his father's name is Leroy Mosley, an African American who worked at a public school as a custodian supervisor.
After completing high school, Walter traveled extensively. Later, he received his degree from Johnson State College in Political Science in 1979. After moving to New York in 1981, Mosley started working at Mobil and took a writing course at City College.
At the age of 34, Mosley started his writing career. In 1990, he published his debut novel, Devil in a Blue Dress. After that, he has written multiple books, series, plays, and more. He has been awarded and nominated for many of his writing works. As a best-selling author, his works have been translated into many languages, and Walter has created a great name for himself as an author.
Walter has written many books, including series, standalones, non-fiction, etc. In this section, I will include the multiple book series written by the author and list all the books under those series titles separately. So, let's start with the first one, shall we?
Walter Mosley Books in Order
| Sr. No | Title | Publication Date | Print Length | Publisher | Where to Buy |
| --- | --- | --- | --- | --- | --- |
| 1 | Devil in a Blue Dress | October 6, 2020 | 240 pages | Washington Square Press | Amazon |
| 2 | Fearless Jones | June 5, 2001 | 320 pages | Little, Brown and Company | Amazon |
| 3 | Down the River Unto the Sea | February 20, 2018 | 336 pages | Mulholland Books | Amazon |
| 4 | The Long Fall | February 2, 2010 | 335 pages | New American Library | Amazon |
| 5 | Always Outnumbered, Always Outgunned | October 1, 1998 | 208 pages | Washington Square Press | Amazon |
| 6 | The Gift of Fire and On the Head of a Pin | May 8, 2012 | 288 pages | Tor Books | Amazon |
| 7 | RL's Dream | August 17, 1995 | 272 pages | W. W. Norton | Amazon |
| 8 | Workin' on the Chain Gang: Shaking Off the Dead Hand of History | December 27, 2006 | 128 pages | University of Michigan Press | Amazon |
| 9 | Whispers in the Dark | December 1, 2000 | 36 pages | Grand Central Publishing | Amazon |
Easy Rawlins Series in Reading and Publication Order
The series Easy Rawlins, written by Walter Mosley, is a mystery thriller fiction. The series' first book was published in 1990 and was the author's debut novel. The story's main protagonist is Ezekiel "Easy" Porterhouse Rawlins, an African American who is a private investigator and lives in Watts, Los Angeles.
At the age of 7, Easy Rawlins's father left him and his mother, and not long after, his mother also died. He was born in Louisiana, served in World War II, and left the military as a veteran. Later, he became a private investigator.
The series is set in the 1940s and highlights the social injustice and racial inequalities faced by African Americans during that period. The series has multiple books and features the main protagonist as an investigator who solves various mysteries and cases, along with his life incidents in between.
The series has a total of 15 books under its title. I have listed all the books in their reading and publication order. Each book in the series can be read as a standalone novel. However, reading them in the sequence mentioned here will ensure you get all the crucial details.
I have also described the first book from the series, so continue reading.
Devil in a Blue Dress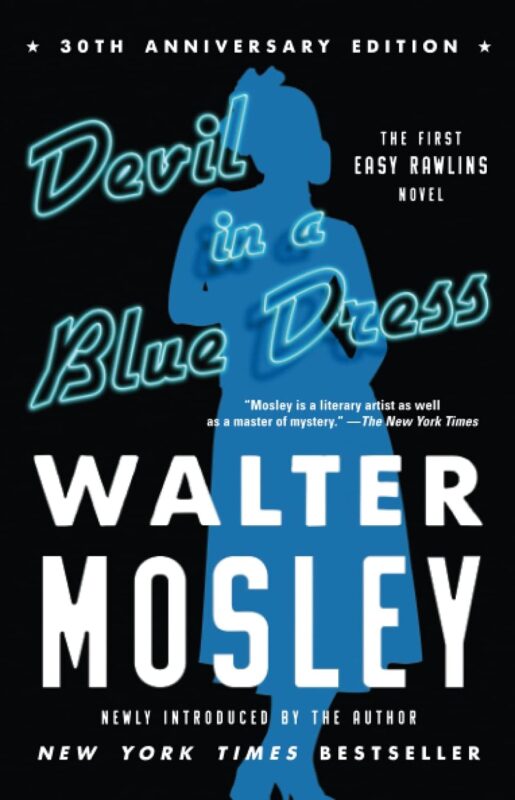 It's the author's debut novel and the first book published in this series. This book introduces us to the main protagonist, Easy Rawlins, the private investigator.
It is the late era of the 1940s in Los Angeles, and the black war veteran Rawlins is not happy. After leaving the military, he got a job at a defense plant, but now he has been fired from this job. Easy is feeling stressed thinking about the pending mortgage payments. So, he goes to his friend's bar to get drunk and ease the tension.
When he is at the bar, a white man wearing a linen suit approaches him. The man offers him an opportunity, and in return, he will give a good sum of money to Rawlins. Easy is asked to find a woman named Daphne Monet, a thief.
The accusation is Daphne has stolen a large sum of money from Todd Carter, a wealthy businessman. The businessman wants the woman to be found and his money returned. Rawlins agrees to do the job. In between, he also takes help from his friend Mouse, a charming but dangerous man.
This book of the series is the most popular and has won a few awards and nominations. It also has been adapted into a movie.
Fearless Jones Series in Reading and Publication Order
In the middle of his Easy Rawlins series, Mosley wrote a series called Fearless Jones. Written in the era of 1950s in Los Angeles, the main protagonist of this series is a combination of both Easy Rawlins and Mouse. The main character is Fearless Jones, an army veteran.
Fearless Jones' friend Paris Minton falls into big trouble and seeks his help. Both set out on the journey to solve the issue at hand, and the journey is eventful on its own when two black men are out to rebel.
This series has 3 books and should be read in their reading and publication order to follow the whole story. I will list all three books and also describe one among them. Check it out if you want to start with this one!
Fearless Jones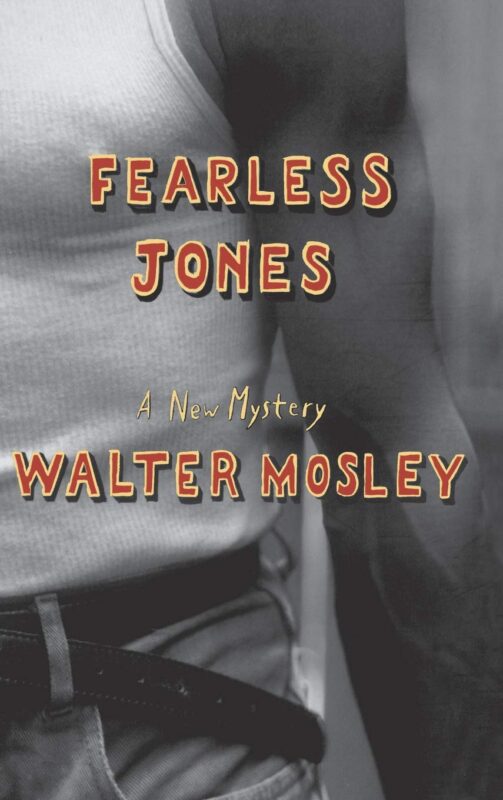 This is the series' first book and introduces us to Fearless Jones and his friend Paris Minton. Paris is the sole proprietor of a used bookstore and is busy running it. His friend Fearless Jones, an army veteran, is proud of his accomplishments in World War II, and violence follows him wherever he goes. He is a man of principle and justice and fears nothing. It's the reason Paris prefers to keep his distance from him.
A beautiful woman enters the bookstore one day to enquire a few things. Her name is Elana Love, to whom Paris gets attracted instantly. Since the meet-up, Paris finds himself beaten, robbed, and made love to. What's more, his bookstore has also been burned to the ground.
Left with no choice, he gets bail for Fearless Jones, who is in jail for some reason. The two friends set out on the journey to find Elana Love and face many challenges, such as betrayal, racism, gangs, and more, along the way. This book is an adventurous ride where the wits and knowledge of two friends will help them prevail.
King Oliver Series in Reading and Publication Order
King Oliver is another mystery series written by Walter Mosley. Here, the main protagonist is Joe King Oliver, an NYPD investigator. He was arrested due to false charges and now embarks on a journey to solve a few cases.
The series has 2 books under its title. I suggest you read them in their reading and publication to understand the series better. I will list both the books below and also explain one of them, so stay with me!
Down the River Unto the Sea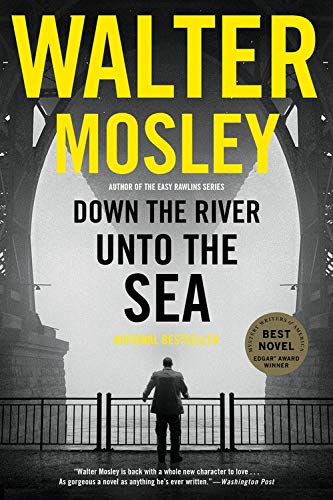 Joe King Oliver, one of the best NYPD investigators, is the series's main protagonist. But his career came to a halt when he was accused of sexual assault, a plan to frame him by someone within the force. Now, it's been a decade since he was released from Rikers.
Joe, with his teenage daughter, runs a private detective agency. He is physically and mentally broken because of all the bad experiences during his time in jail. Joe prefers isolation and prioritizes only his daughter and work.
While he was trying to live a normal life, the past knocked on his door again to haunt him. The victim who accused Joe of sexual assault sent him a letter confessing it was a lie and that she was paid to frame him. This provokes Joe to find the person who wanted him gone.
On the other hand, a black journalist is accused of killing two police officers and seeks Joe's help to prove his innocence. As the investigation proceeds, it is discovered that both their cases are somewhat connected. Now, Joe must protect himself as well as his client.
Leonid McGill Series in Reading and Publication Order
An ex-boxer and drinker, Leonid McGill, is trying to clean up his mess and get his act together. He's a P.I. working in New York City. Although the city has become fancy, he believes it is still full of ugly secrets and dangers. McGill gets more tangled in between while trying to solve the issues.
There are a total of 6 books under its title. I recommend reading them in their reading and publication order to get the overall story of the series. I will provide the list of books under the series title and briefly describe the first book.
The Long Fall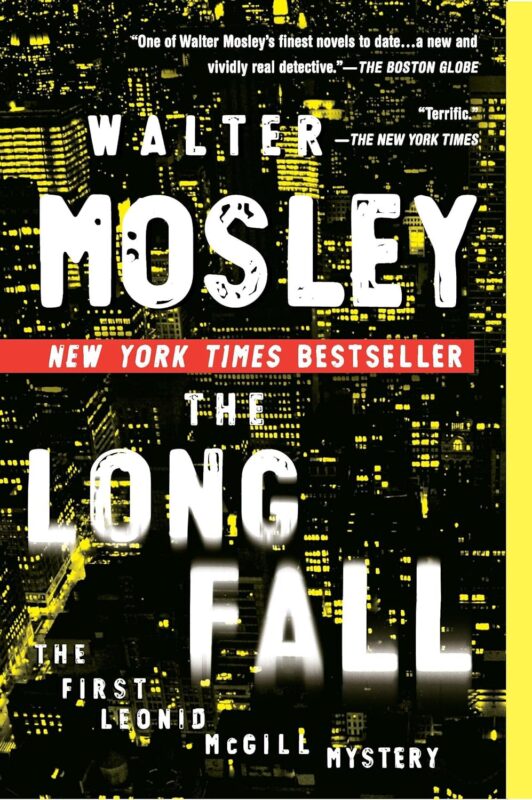 The readers are introduced to Leonid McGill, the private investigator in New York City. He is an old-school P.I. living with his wife and kids and coping with the upgrading city and its environment. Leonid is a former boxer trying to put his past life behind him, but it isn't that easy.
Leonid gets a job from a high-paying client to uncover some important information. While focusing on this job, things suddenly turn dark, with dead bodies lining up one by one, leaving everyone in shock. Now, Leonid must work to solve the mysteries and uncover the truth.
Socrates Fortlow Series in Reading and Publication Order
In this series, the author writes about a distinctive character, Socrates Fortlow. He has spent twenty-seven years in jail for committing a crime. Now, Fortlow is released from prison, and out in the real world of Los Angeles, he faces challenges and seeks redemption. The author breaks out of the genre and delivers a distinct story to his readers.
The series has 3 books and should be read in their reading and publication order. Reading the books sequentially will ensure you don't miss any crucial details from the series.
Here is a list of books in the series in the order they were published. Check them out!
Always Outnumbered, Always Outgunned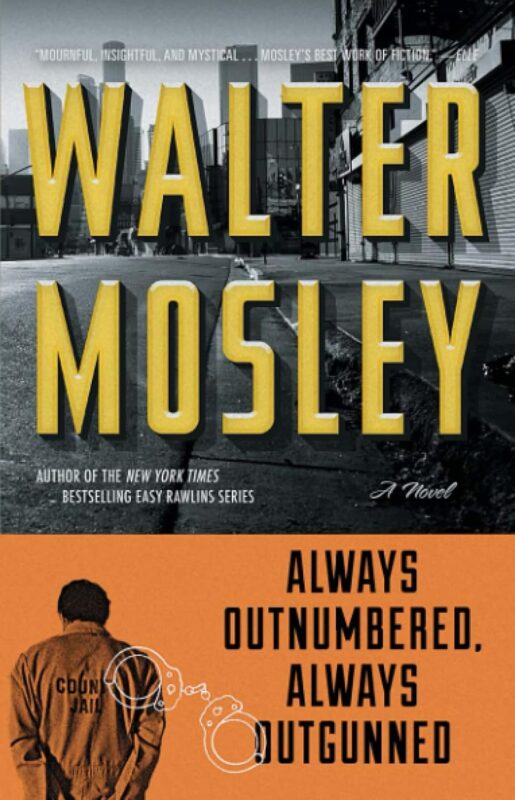 It's the first book of the series. It introduces us to Socrates Fortlow, a criminal who served twenty-seven years in prison and is now in the real, challenging world. It's been eight years since he was released from prison, and now he lives in a two-room apartment in the neighborhood of Watts. After the release, he tries to find a way to live an honorable life, but being a black man, it is pretty hard.
Socrates struggles to keep his job as a grocery delivery man and takes in a kid named Darryl, who is hiding a crime. Darryl murdered a kid his age, and Socrates helped him overcome the trauma. The author focuses on different aspects of the protagonist's life, making it a worthy read.
Crosstown to Oblivion Series in Reading and Publication Order
Crosstown to Oblivion comprises novellas featuring different stories. It is a good approach by the author to deliver distinct short stories under a particular title, making it a series. Check out the reading order and the list of books in the series.
The series has a total of 3 books under its title and can be read as standalones. Each book contains two different short stories. You will get to read two different tales at the price of one book. I will provide the book list below and the description of the first published book, so stay with me.
The Gift of Fire and On the Head of a Pin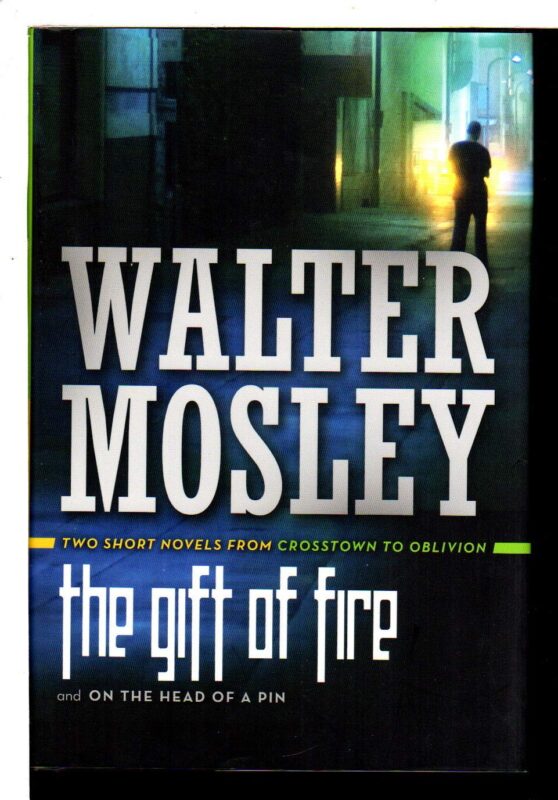 First, let me start with "Gift of Fire."
This novella involves ancient mythology. Titan Prometheus gave humans the gift of fire, power, and knowledge humans shouldn't possess. It is believed that the gods punished Titan Prometheus due to his actions. He would be bound to a rock, and his immortal body would be devoured by an eagle every day. In this story, those chains start to cease, and the man with his sins breaks out from the immortal prison to the present-day real world of South Central Los Angeles.
Now, let's briefly know about "On the Head of a Pin."
In this book, we are introduced to Joshua Winterland and Ana Fried, employees of Jennings Tremont Enterprises. Working on a project, they made an important discovery that can create history.
They were trying to develop a technique where high-end movies would be indistinguishable from live-action. But one day, they saw something unreal that could change everything. What is it, though?
Standalone Novels
Apart from the series, Mosley has written various standalone books as well.
So, if you are not into series or looking for standalones at present, then here is a list of the standalone novels list. Pick the ones that pique your interest.
RL's Dream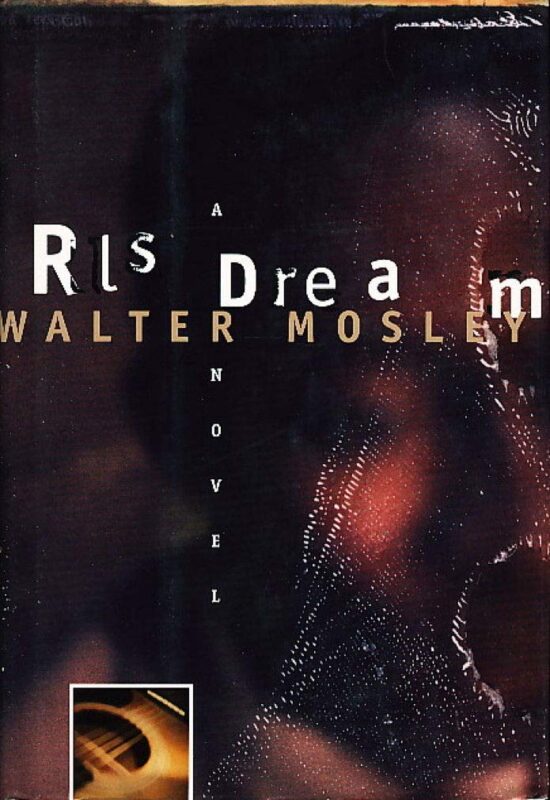 This story introduces us to a black musician in New York, Soupspoon Wise. He has cancer and is evicted from his apartment when a white woman named Kiki Waters takes him in. This jazz guitarist has played music in various bars, juke joints, clubs, etc. But nothing compares to that experience when he played with blues legend Robert "RL" Johnson in the Mississippi Delta.
Kiki Waters is from Arkansas, works in Wall Street, and is a drinker. She is also from the South and is curious about the life of Soupspoon Wise. So, the dying man tells his adventurous life story to her.
Non-Fiction Books
If you are not into fiction books, then stress not because the author also has a collection of non-fiction stories. I will list the author's non-fiction books in publication order; check it out!
Workin' on the Chain Gang: Shaking Off the Dead Hand of History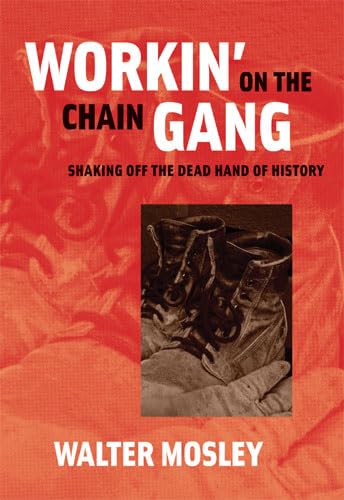 Mosley focuses on the social, economic, racial, and political issues. He states that we live in a world where money and power are valued over humanity and truth.
He highlights that race is not the only root of the problem, and it's not only black people who are shackled by the system but also white people. He says the problem lies within the system where few people control the entire nation, and they have chained us.
Mosley believes the chain can be broken if the people unite and work toward a better world to free themselves from all the things happening around the economic system. But one can change the world only when he first changes his own world.
The author has discussed and highlighted many other elements in the book to raise awareness and make people understand.
Short Stories/Novellas
Walter Mosley has written a few novellas, so if you are looking for a quick read but also interesting ones, then look below at the list of his short story books.
Whispers in the Dark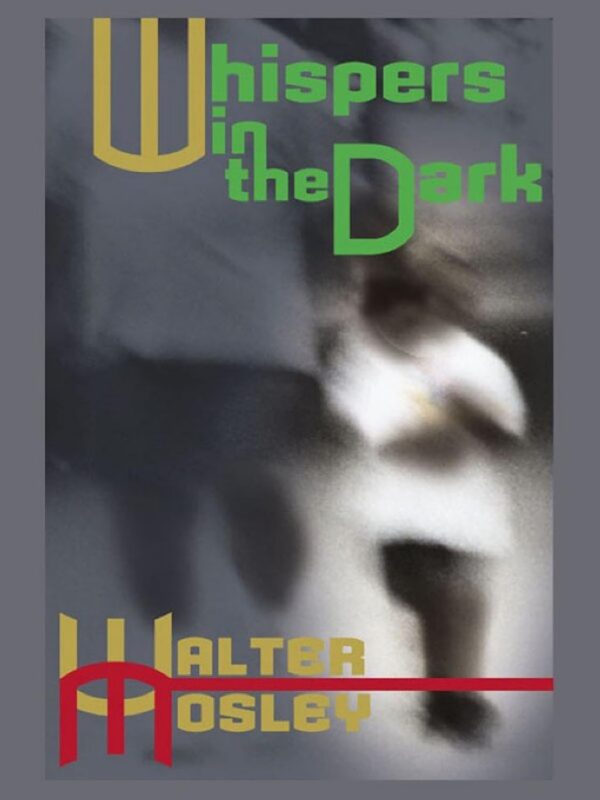 This book introduces us to Ptolemy Bent, also known as Popo, an African-American child.
The baby is born different and has amazing abilities. When other babies are cooing mama, this boy is speaking full sentences. Most were shocked when the toddler, not even in nursery school, was seen reading college textbooks. He has an uncle named Chill Bent.
When his mother died, his uncle took his responsibility. Chill Bent is determined to protect his nephew from the government, who is eager to take away Popo and misuse his powers.
So, Chill and Popo embark on an unimaginable journey for the human mind and soul. An unforgettable experience where they work together to keep each other safe.
Short Story Collections
Walter Mosley has published two short story collections so far. The books contain a series of short stories. I will give the names of the collections with the publication year. Have a look!
Plays
The versatility of this author is incredible. Mosley has tried his hands in almost everything, including plays as well. If you are curious, check out the play's name below with its publication year.
Conclusion
Walter Mosley has definitely provided us with a delightful reading experience and joy with her books in different genres, all of which carries the same essence.
I hope you found this article useful when picking a series, standalone, play, or short story to start your reading journey.
Have you finished reading any of the books by this author? What is it that you liked about the book? Do share your views in the comments section below!