This is going to be fun. HookedtoBooks is going to start sharing blog income reports to help our audience understand better how to make money from their passion.
If you're paying attention lately, you know that we've expanded our mission around here.
Not only to we want to continue providing the best book reviews, summaries, and deep evaluations of reading gadgets (like e-readers and book lights), we have something new to offer you.
NEW Add-On to Our Mission: We want to help book-lovers create meaningful incomes online.
We're kicking this off by sharing some vision for How (and Why) to Start a Book Blog, a few Tips for Starting a Blog (That Won't Overwhelm You), and this December 2018 Blog Income Report.
This post contains affiliate links.
We'll keep this first blog income report super simple.
Pageviews in December 2018: 56,698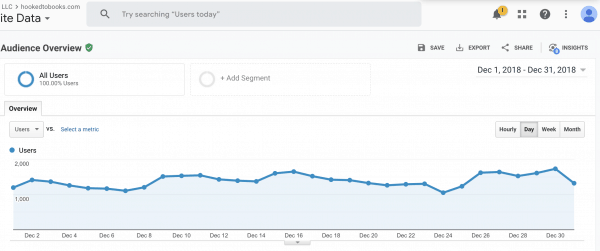 The Revenue Sources
Most of the money this blog earns comes straight from Amazon. If you haven't read about affiliate partnerships before, stay tuned.
In the coming weeks we'll talk more about how book blogs make money.
$5,440.35 total revenue
How did we do it?
As you can see, we make most of our income through affiliate sales. If you've checked out any of our gadget reviews, you know they aren't fluff.
We're promoting only the best stuff, and we take our reviews seriously.
We also have begun to expand how we help our readers and teach others how to start their own book blogs.
If you've already begun blogging but need some tips, we've written a comprehensive post that shows you two things you really need to know.
(Hint: One is SEO! If you already know that you're
ready to get serious about on-page SEO
… Check out
Debbie's (132 page) book
. This book covers everything you need to know on the subject, and gives practical, easy to understand examples. 
Buy the book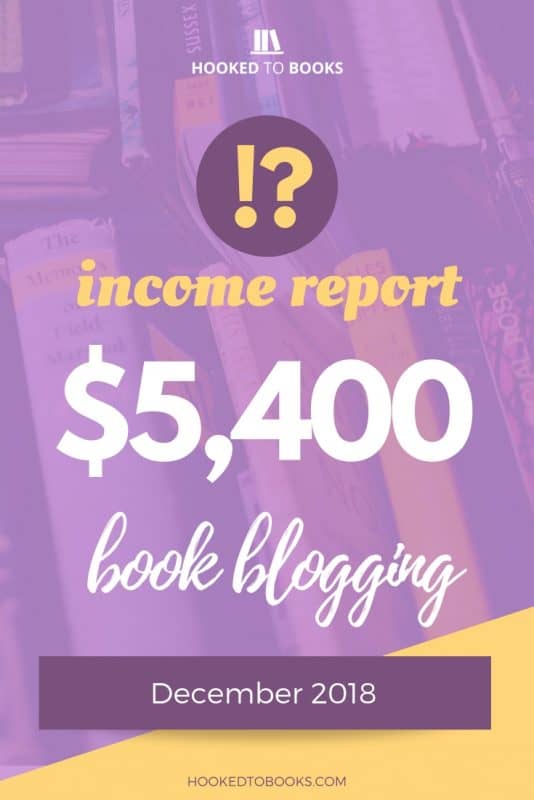 Want to know more? We promise to go deeper in future reports. Be sure to subscribe to our mailing list (name and email!) to learn more about book blogging and how to make money from your love of books.
This post contains affiliate links.