As avid readers, each of us probably has an overcrowded bookshelf and piles of novels that are taking up precious space in our homes. With Kindle Unlimited, you can expand your library without adding anything else to your bookshelf.
Kindle Unlimited allows readers unlimited books to add to your collection from the comfort of your phone, computer, or ebook reader.
In this article, we break down everything you need to know about Amazon Kindle Unlimited:
What's included in Kindle Unlimited?
How much does Kindle Unlimited Cost?
Is there a Free-Trial?
We also answer some common questions, like:
What books are included (on Kindle Unlimited)?
How do you purchase a subscription?
How to shop for books
Should you try out Kindle Unlimited?
What is Kindle Unlimited?
With over a million titles and a thousand audiobooks to choose from, Kindle Unlimited is a service that allows you to read as many books as you could possibly want.
Using either a Kindle device or even the free Kindle app on your phone, tablet, or computer, you can join Amazon's Kindle Unlimited subscription and get straight to reading.
From instant classics like the Harry Potter series, The Hobbit, and The Hunger Games to glossy magazines like Bon Appetit and Elle, you can read anything within the millions of book and magazine titles available on Kindle Unlimited.

You can also listen to thousands of audiobooks to pass time taking the dog on a walk or driving a long commute to work.
With a focus geared more on independent authors and a few specific books and genres, you'll be able to explore writing styles, genres, and authors that you may have not otherwise found out about.
You will also be able to consolidate your magazine subscriptions into reading them all on Kindle Unlimited, and you will be able to do all of it with just $9.99 a month for an unlimited collection of new, independent, and classic books, magazines, and audiobooks to enjoy.
Basically, if you're a huge reader, the Kindle Unlimited subscription is for you. It is a perfect way to reach past typical genres and authors that you are most used to reading, allowing you to step out of your reading comfort zone while still getting to enjoy popular and fun classics.
How does Kindle Unlimited work?
With your Kindle Unlimited subscription, you are granted access to the millions of book titles and thousands of audiobooks that can be found on the site.
There are some limitations, but none that would make it worth not trying out for a new exploration of books, audiobooks, and magazine titles.
What you get with a Kindle Unlimited subscription:
For $9.99 a month, you are given full access to the Kindle Unlimited library. However, this does not give you access to the entire Kindle library.
While you can still purchase any book you would like to read or listen to, you will have to separately purchase any Amazon book, audiobook or magazine that is not included as a Kindle Unlimited pick.
For example, new New York Times bestselling books will most likely not be included (at least immediately). However, you would still be able to purchase one of those books in addition to your Kindle Unlimited subscription.
If you don't have a Kindle to enjoy your reading on, you can use the Kindle app on your tablet/iPad, computer, or smartphone. This way you don't actually have to have a specific Kindle to enjoy your Kindle Unlimited books.
Since it is electronic only, Kindle Unlimited is a great way to make use of your ebook reader, tablet, computer, or Kindle for reading purposes.
Even though you can read an unlimited amount of books, you can only borrow up to ten of them at a time. You can keep them for as long as you want – there are no due dates like at a normal library.
This lets you "shop around" for free to try new books constantly, and you can always keep certain books in your library that you really love.
Unlike actually purchasing the books like you would on the Amazon storefront proper, Kindle Unlimited is almost like renting a book from the library electronically.
Looking for an e-reader to go with your Kindle Unlimited subscription? Check out our list of the best e-book readers.
How much does Kindle Unlimited cost?
The cost for Kindle Unlimited is $9.99 a month, which gives you access to the millions of book titles, thousands of audiobooks, and several current magazine subscriptions within the library.
With the $9.99 a month subscription cost, you will also still be able to use your regular Amazon subscription in any way you wish, including buying other books and goods on the marketplace itself.
If you're on the fence about Kindle Unlimited or even just wanting to save some extra money, you can join with a free month's trial to try out the subscription.
You'll then start to be charged per month after the trial, but are free to cancel at any time.
Since most books on Amazon (and other booksellers) tend to cost in the realm of $10 per book or audiobook, you will be able to quickly make up the cost of your subscription after reading through just a few books during the month.
With unlimited books to read throughout the library, this is a bargain deal for the service, whether you're a book-a-day reader or you tend to read closer to one book a month.
If you're a very occasional reader, Kindle Unlimited may not be your best option.
However, for voracious readers who don't mind trying something new, it's a great, cost-effective, and wallet-friendly choice!
Is Kindle Unlimited free for Prime users?
Kindle Unlimited is not free for Amazon Prime users and still costs the same $9.99 monthly fee as it does for non-Amazon Prime users.
However, if you're looking for a free alternative, you can try Prime Reading. Prime Reading is a smaller library of titles – around 1,000 – that Prime readers can read with their Amazon Prime subscriptions.
However, the library is much larger and has many more books, audiobooks, and magazines in its catalog than that of Prime Reading.
Is there a free trial of Kindle Unlimited?
Yes, you can try out the service for a month using the free trial. With your first month free, you can try out any aspect of the Kindle Unlimited subscription and read any of the books and magazines or listen to any of the audiobooks available in the library.
The free trial gives you the option to see if you're going to enjoy the service before you commit to spending $9.99 a month on it.
How do you purchase a Kindle Unlimited subscription?
To purchase a Kindle Unlinited subscription, use your active Amazon account. Just search for "Kindle Unlimited" under the "Kindle e-readers and Books" tab on the main menu.
First, you can sign up for the free trial, and then you'll automatically be charged after your month trial ends.
Once you sign up, you'll have to have 1-Click Ordering activated on your Amazon site in order to use the service on your device.
To activate 1-click ordering, follow these steps:
Navigate to Manage Addresses and 1-Click Settings.
Next to your address, click "make default."
Change settings.
What books are included on Kindle Unlimited?
Within the options in the Kindle Unlimited library, you'll find millions of book titles. You'll also find thousands of audiobooks and magazine subscriptions.
Kindle Unlimited does not often include new bestsellers or massive hits. But Kindle Unlimited does include many incredible independent options and lesser-known authors and series.
You can find several old classics and big hits, but most finds will be smaller titles.
From romance books to memoirs, the library gives you tons of options to explore new authors, genres, and titles.
The Kindle Unlimited library includes the occasional new release and some massive bestsellers like the Harry Potter series, the Hunger Games series, and The Handmaid's Tale by Margaret Atwood.
The list of highly-rated books will help you dig through some new options for a starting point, giving you access to some really loved books that may have not made a huge splash.
Best Kindle Unlimited books
Since the Kindle Unlimited library has over a million titles, it can seem impossible to know where to start looking.
Here some of the best Kindle Unlimited books available right now to get you started.
The Best Classics
The Best Self-Help Books
The Best Literary and Fiction Books
The Best Book Series
The Best Cookbooks
The Best Mystery and Suspense Books
The Best Memoir & Biography Books
The Best Children's Books
Is Kindle Unlimited worth the price?
Yes, Kindle Unlimited is worth the price for those readers who love nothing more than sinking their teeth into a new read.
With a huge library of undiscovered stories for you to explore, the $9.99 a month subscription cost will be easily made up for if you're a big reader.
If you prefer to read new releases, you may want to avoid getting a membership. However, those who are wanting to read more books will find value in it.
Check out this article on how to get the most value from your Kindle Unlimited subscription.
How to shop for books on Kindle Unlimited
Shopping for books on the Amazon storefront is incredibly intuitive and easy.
Using your computer, simply look through the Kindle Unlimited library. Add whatever books you may like to your library using 1-Click Ordering.
It's simple and self-explanatory, making it as easy as possible to start getting used out of your subscription immediately.
How to find audiobooks on Kindle Unlimited
To search for audiobooks to listen to with your Kindle Unlimited subscription, look for the badge that says "Kindle Unlimited with narration." If they don't have the badge, the books aren't free and aren't part of Kindle Unlimited.
The books can be listened to on your Kindle device, using your Kindle reading app, or with the Audible app.
If you're looking for a place to start, check out these included Kindle Unlimited audiobooks.
Best Audiobooks
How do you return books on Kindle Unlimited?
You'll have to get familiar with the process behind returning books on Kindle Unlimited since you can only have ten books at a time.
While there are no due dates, you'll still want to continue to return books so that you can try more of the books, audiobooks, and magazines.
Here's the easy process:
1: Log on to the Amazon site and navigate to the Kindle store.
2: Click on "Your Account."
3: Select "manage your content and devices."
4: Click on your book, and then select "Return This Title."
How do you cancel your Kindle Unlimited subscription?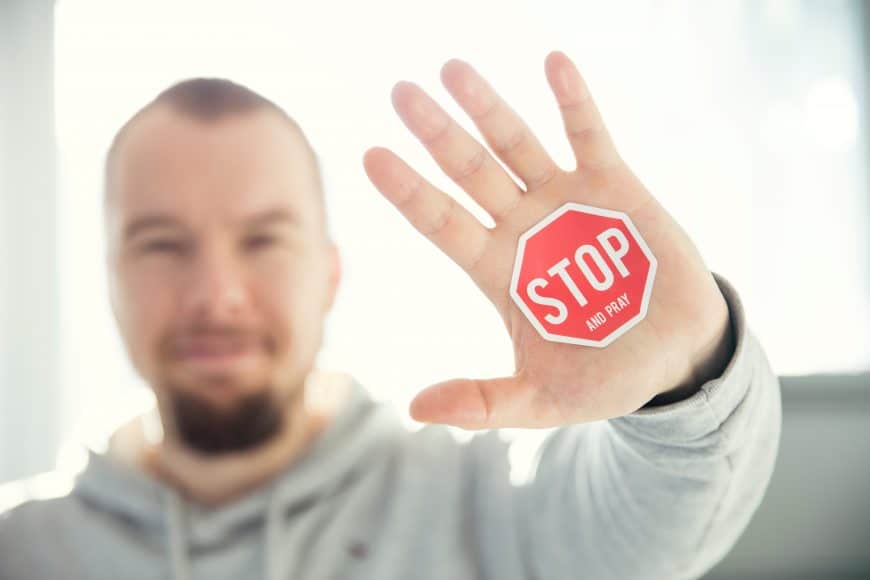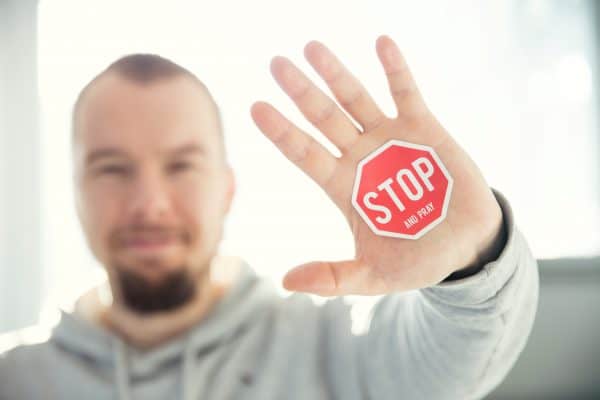 If you've decided that you don't want to continue with your subscription, either during or long after your free trial, it's simple to cancel your Kindle Unlimited subscription.
Since the subscription is on a month-to-month basis, you aren't entering into a binding, year-long subscription.
Here are the steps to cancel your Kindle Unlimited subscription:
1: Log into your Amazon account, and navigate to your settings.
2: Navigate to Kindle Unlimited settings, and then "Manage Your Membership."
3: Select the option to cancel your membership.
Remember to cancel before your next billing cycle to avoid getting charged.
However, if you do cancel after the start of a new billing period, you'll still have access to your subscription until the end of that billing period.
Should you try Kindle Unlimited?
If you're still on the fence about trying Kindle Unlimited, go ahead and sign up for a free trial. It will allow you to see what it is that you like or don't like about the service.
For reading lovers, this service is a great way to fit more books into your life for only $9.99 a month.
If you're not as much into trying out new books, you should still try it out for thirty days free.
At Hooked to Books, we're all about opening reading minds to new books and new series to open their imaginations.
We always encourage our readers to jump out of their comfort zones in the literary space, and Kindle Unlimited is a great vehicle for exploring all sorts of books, audiobooks, and podcasts.
Whether or not you're typically a fantasy reader or you tend to gravitate more towards suspense; whether you're a historical kind of person or prefer autobiographies, Kindle Unlimited is bound to have several books you will enjoy.
About the Author
At the ripe old age of 3, Susannah decided that life was just a blank canvas and took Magic Marker to the newly installed carpet in her room just to "see what happened." She's taken that approach to life since, curious about pretty much everything.
She earned a journalism degree from Texas A&M University with the mission of making asking questions and telling stories her life, and since then has done everything from social media strategizing and content creation on the national level to writing a career column for USA TODAY.
Susannah is a high school teacher and yearbook adviser with a huge passion for reading (Harry Potter is her absolute favorite), and is excited to bring another book-loving voice to Hooked to Books.