No matter your age, you're never too old for an adventure! So, if you're looking for an action-packed escape, then look no further; here are nine of the very best modern and classic adventure books for adults.
1. Life of Pi by Yann Martel (2001)
This is the tale of Piscine 'Pi' Patel, a young Tamil boy from Pondicherry sailing across the ocean with his family to start a new life in Canada.
Pi's parents are zookeepers, so accompanying them on their long voyage is an eclectic array of exotic animals stowed away in the ship's cargo. But when the Japanese freighter they're traveling on encounters a violent storm, the ship goes down, and Pi is left stranded on a small lifeboat.
He's not alone. There are other survivors on board, a motley crew of zoo animals, and among them, hidden beneath the boat's tarpaulin, is a giant Bengal tiger. The tiger, which Pi names Richard Parker, is an unpredictable predator. And now, Pi must figure out a way to control him while keeping them both alive long enough to find land.
For the next 227 days, they float along the surface of the great wide Pacific Ocean, battling storms, seasickness, and starvation. And curiously, an unspoken bond forms between them, despite the two stranded shipmates being unlike pairs of friends. And interestingly, this turns out to be the key to both their survival.
2. The Count of Monte Cristo by Alexandre Dumas (1844)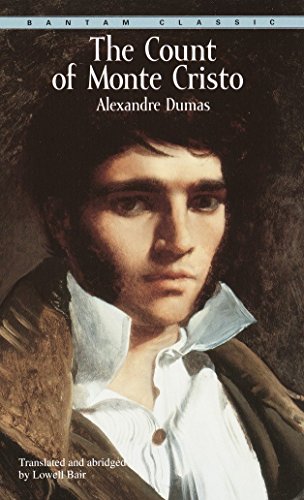 Edmond Dantes was happily married with a bright future ahead of him. But unfortunately, later, he was locked up in the island fortress of the Chateau d'If for a crime he didn't commit.
And during his imprisonment, he learns of a hidden treasure buried somewhere on the Italian island of Monte Cristo.
To Dantes, the treasure is his only opportunity to carry out his plot of vengeance on the men responsible for his wrongful incarceration. He vows to escape by any means necessary, find the treasure, and use it to get his deserved retribution.
And thus, it begins an epic adventure of suffering, misfortune, and redemption. And this adventure could either heal or destroy an already broken man like Dantes.
3. The Martian by Andy Weir (2011)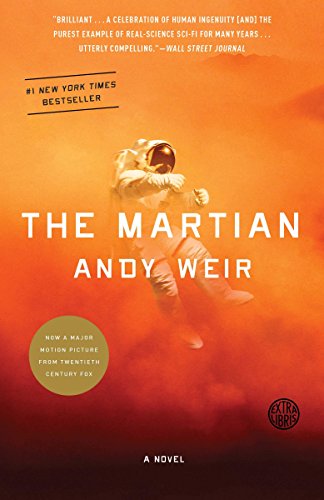 It's the year 2035, and astronaut Mark Watney finds himself stranded alone on Mars after a catastrophic dust storm.
Just six days ago, he was one of the first human beings ever to set foot on the Red Planet.
The unbearably harsh environment of Mars and his limited supplies leaves him desperate. He thinks that he will be the first to die there for sure. And his problems doubles when his crew assumes that he is dead. And thus, with no way of contacting his base back on Earth, no one comes to his rescue.
But Mark has never been a quitter, and he's not about to start now. And instead, he fights for his life on this lonely planet using every ounce of courage and every resource he has. But will his grit and determination be enough to survive in this unchartered world?
4. Twenty Thousand Leagues Under the Sea by Jules Verne (1870)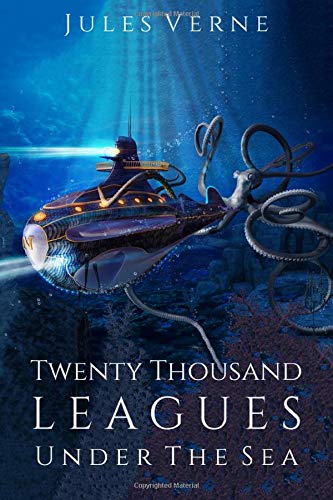 Oceanographer Pierre Aronnax and his trusty assistant Conseil are on a US Navy-sponsored mission to find and destroy a mysterious sea monster.
After endless months of searching in the deep ocean, they finally meet their nemesis. But this monster is not at all what they expected. Instead of slippery tentacles and giant teeth, this entity is a futuristic submarine. And the man at the helm – Captain Nemo is even stranger than the vessel itself.
Now Aronnax, Conseil, Nemo, and his crew, are about to embark on an epic adventure of twenty thousand leagues, or fifty thousand miles, through the hidden ocean realms. It's a journey that will take them through vast undersea forests, trenches many miles deep, and even to the ancient ruins of the lost city of Atlantis.
Bonus Read: 9 Books Every Aspiring Magician Must Read
5. The Lost World by Arthur Conan Doyle (1912)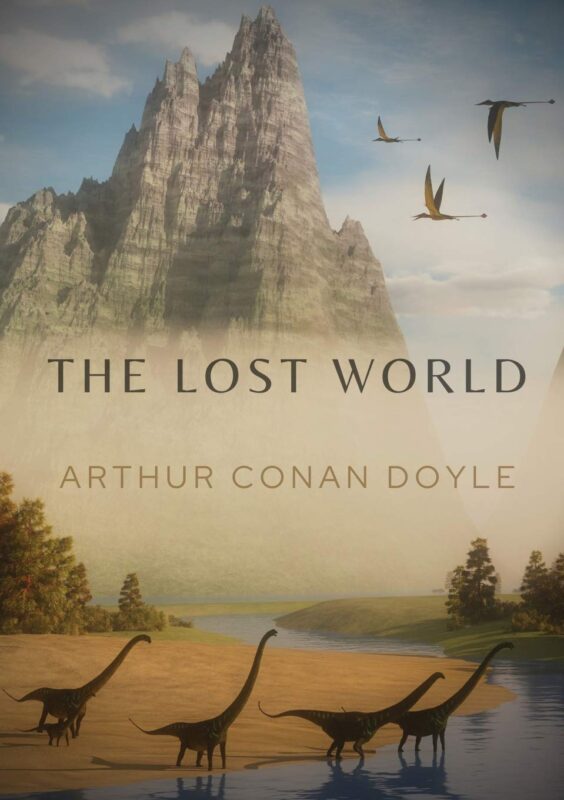 It's 1907, and Edward Malone has just lost the love of his life. She's deemed him too dull to love, and he's beginning to wonder if perhaps she was right.
So this London journalist decides to do something drastic and head out on an adventure to prove her wrong.
But while his idea of adventure meant finding fame, fortune, and success, fate has other plans for Edward.
He meets a curious scientist named Professor George Challenger, who is convinced that he's made an incredible, earth-shattering discovery. He believes a hidden prehistoric lost world is deep in the Amazon jungle, where dinosaurs still roam the land.
And so, despite his trepidation, Edward signs up to join the professor's expedition. After all, this may be his only shot to convince his love that he is a hero after all.
6. A Walk in the Woods: Rediscovering America on the Appalachian Trail by Bill Bryson (1998)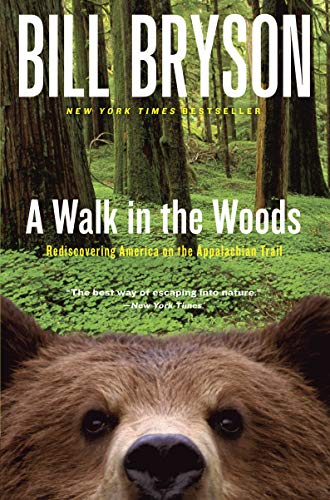 The Appalachian Trail is an epic route weaving through soaring mountains, deep valleys, and vast, ancient forests from Georgia to Maine.
And after decades spent living across the ocean in Britain, in the late 1990s, American author Bill Bryson decided to embrace his country's breathtaking landscapes and hike this entire route alone.
A Walk in the Woods is a fascinating account of his incredible journey. He documents the highs and lows of his mammoth real-life adventure, from hair-raising encounters with bears to the interesting, inviting, and occasionally unsavory characters he meets along the way. And in true Bryson fashion, he does it all in his trademark entertaining and belly laugh-inducing style.
7. Dune by Frank Herbert (1965)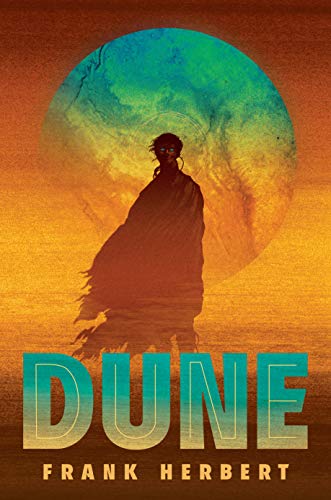 .
While the desert wasteland of Arrakis is an inhospitable home for its citizens, it's the only planet in the vast interstellar universe that produces the coveted Spice Melange.
'The Spice,' as it's known, is a much sought-after naturally occurring narcotic that is known to change the human consciousness and extend the lives of whoever consumes it. And thanks to the heightened levels of insight and awareness it provides, it's also an essential tool for interstellar travel. As a result, empires across the cosmos are embroiled in a never-ending battle for control for this lonely, barren planet.
But when the Atreides, the ruling noble family of Arrakis, are destroyed by their interstellar enemies, young Paul Atreides embarks on a dangerous mission to put an end to the bloodshed. He transforms himself into Muad'Dib, a mysterious and enigmatic man who may finally hold the key to solving humanity's greatest struggle.
Also Read: Best Fantasy Books of All Time
8. Shantaram by Gregory David Roberts (2003)
Escaped convict Lin has broken free from Australia's high-security Pentridge Prison. With nothing to his name aside from a forged passport, he makes his way to the swarming streets of Bombay, India, where he embarks on an epic, life-changing adventure.
He enters an underground world of gangsters, prostitutes, sages, beggars, and thieves. And there, he discovers that many of these forgotten souls are searching for the same things he is, something that's impossible to find anywhere else.
But in his quest to find love, meaning, and connection, he becomes embroiled in the inner circles of the Bombay mafia. His journey becomes marked by betrayal, murder, and war, yet the wisdom he receives along the way will change him forever.
"It took me a long time and most of the world to learn what I know about love and fate and the choices we make, but the heart of it came to me in an instant, while I was chained to a wall and being tortured."
9. Stardust by Neil Gaiman (1998)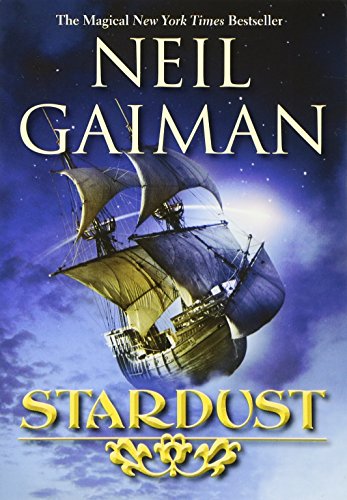 In a quiet, rural, and unassuming English village, only a large stone wall stands between the residents and the magical Faerie realm beyond it.
And so, when young Tristran Thorn is asked to prove his worth to his new love, he doesn't hesitate to cross over the barrier into this unknown world. But, of course, he's never set foot in this realm before. Still, if he can only find and retrieve a fallen star and return it to the human sphere, the object of his desires will agree to marry him.
But he finds an awful lot more than he expected on the other side of the old stone wall, and nothing is as it seems. Now, Tristran is about to discover that he's not the only one on a quest to claim this coveted fallen star, and his mission may be more dangerous than he could ever have imagined.
Conclusion
The possibility of adventure is all around us, but we don't always need to head out into the great outdoors or travel the world to find it; sometimes, the greatest adventures exist in the pages of a book.
These modern and classic adventure novels for adults are some of the most well-loved stories of all time. They transport us far away from the humdrum of everyday life into a captivating world of drama, danger, and discovery,
What are your favorite adventure novels for adults? Let me know in the comments below!