Fictional crime audiobooks are totally gripping. This category can make you completely forget about your day at work on your commute home. Open up your favorite audiobook app and download one of the best crime audiobooks in 2023.
20 Best Crime Audiobooks
Our list includes best selling authors like Stephen King, Jo Nesbo, and Val McDermid. These crime novels have now become some of the best audiobooks ever. Please add your thoughts in the comments section at the bottom of the page.
1. American Psycho by Bret Easton Ellis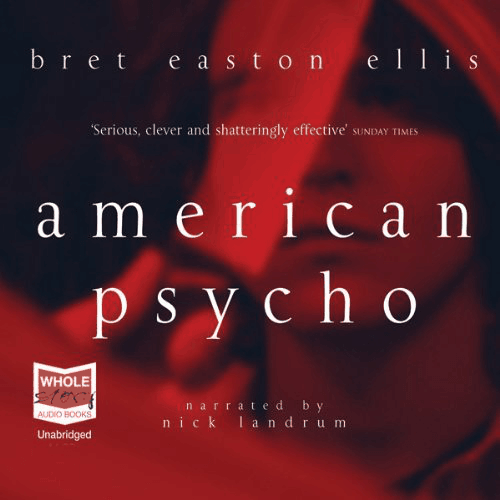 You may have already seen the film, but the audiobook is worth listening to as well. Patrick Bateman seems like a normal handsome broker working on Wall Street. However, appearances can be deceiving and at night Bateman's outlook changes. A truly chilling crime audiobook.
Narrator – Nick Landrum
Length – 17 hours & 4 minutes
2. The Bat by Jo Nesbo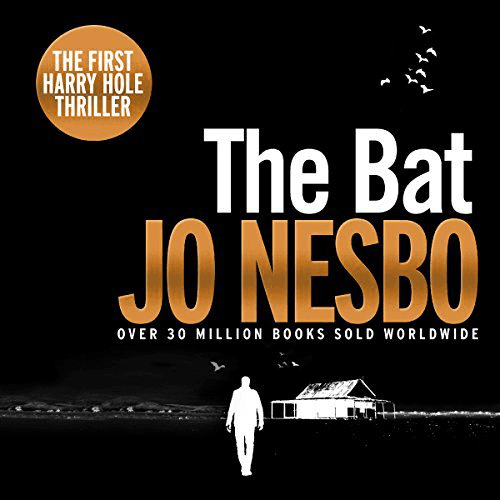 Harry Hole is the Norwegian detective from Nesbo's series of crime audiobooks. After a teenage Norwegian girl is found murdered in Sydney, Hole flies out to try to uncover the story behind this horrible murder. This is the first audiobook in the Harry Hole series, which makes it a great place to start.
Narrator – Sean Barrett
Length – 10 hours & 43 minutes
3. Origin by Dan Brown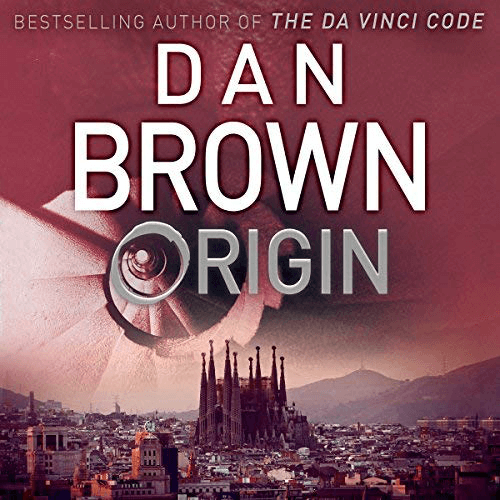 It's hard to not love Dan Brown's books, and the audiobook versions are equally engaging. Origin is book number 5 in the Robert Langdon series, and once again he finds that his life is in danger. The audiobook finds Langdon moving from Bilbao to Barcelona to reveal one of his former student's discoveries that could change science forever.
Narrator – Paul Michael
Length – 18 hours & 10 minutes
4. The Outsider by Stephen King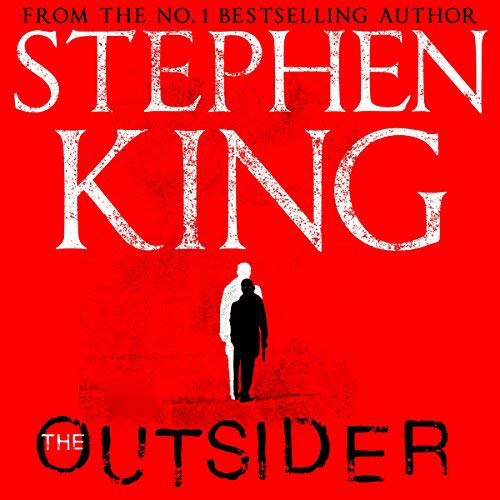 The first crime audiobook on the list from Stephen King, The Outsider is a chilling crime novel. There has been a murder of an 11-year old boy and evidence points in only one direction until the accused reveals his alibi. Who is the murderer in King's The Outsider?
Narrator – Will Patton
Length – 18 hours & 41 minutes
5. The Girl Before by JP Delaney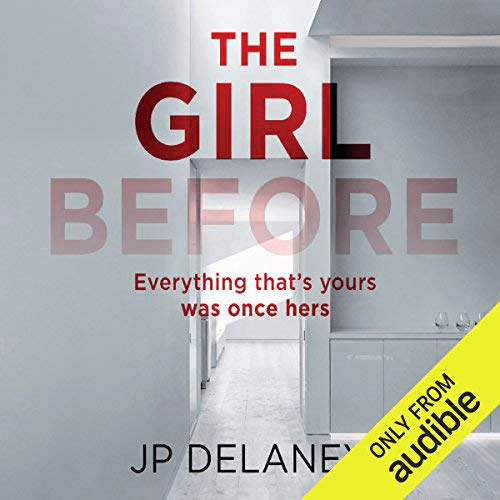 This gripping thriller entices the listener into the world of two women, one who met her mysterious death and Jane who is now renting the dead woman's old house. This psychological crime audiobook will keep you up at night, wondering what is going happen next.
Narrator – Emilia Fox, Finty Williams, Lise Aagaard Knudsen
Length – 9 hours & 59 minutes
6. Murder on the Orient Express by Agatha Christie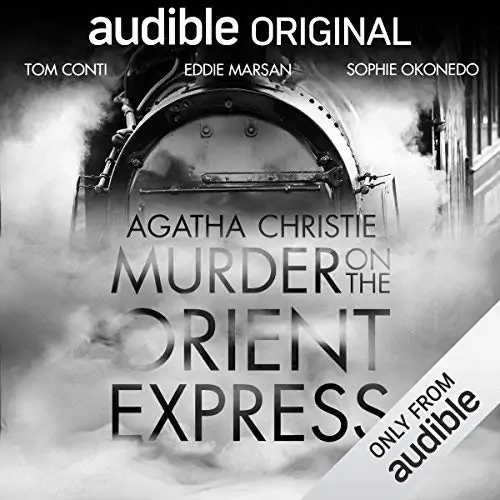 One of the greats from Agatha Christie, Murder on the Orient Express has many versions and you can decide which you will prefer. This whodunnit murder mystery audiobook is a mesmerising audiobook. Hercule Poirot is back and ready to solve the case that has now fallen on his lap.
Narrator – Tom Conti, Eddie Marsan, Sophie Okonedo
Length – 5 hours & 47 minutes
7. Their Lost Daughters by Joy Ellis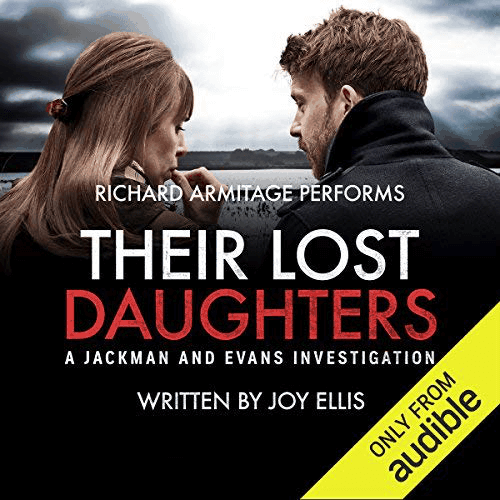 Set in Lincolnshire, two girls are found, one dead on an isolated beach and the other drugged and delirious. At this same place 10 years earlier a young girl was found and the case was never solved. Are these crimes linked or is it just a coincidence? DI Rowan Jackman and DS Marie Evans are going to try and get to the bottom of these cases.
Narrator – Richard Armitage
Length – 9 hours & 46 minutes
8. The Cuckoo's Calling by Robert Galbraith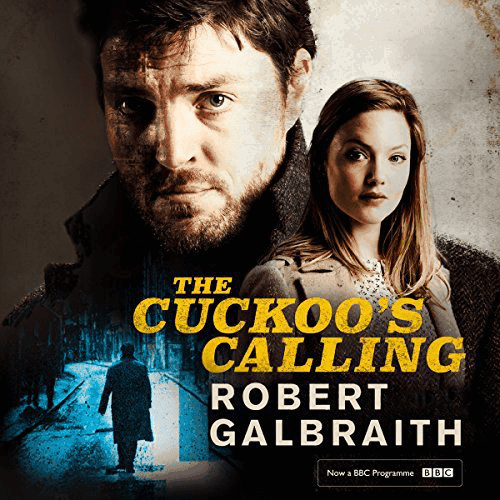 This is the first audiobook in the Cormoran Strike series from Robert Galbraith, and it's an explosive entry on our list. Cormoran Strike is now a private investigator after being in the British Army, where he was injured both physically and mentally. After a model falls to her death in Mayfair, Strike is called on to the case to investigate whether the suicide claim is true or false. This isn't a crime audiobook just for your commute!
Narrator – Robert Glenister
Length – 15 hours & 53 minutes
9. The Hanging Club by Tony Parsons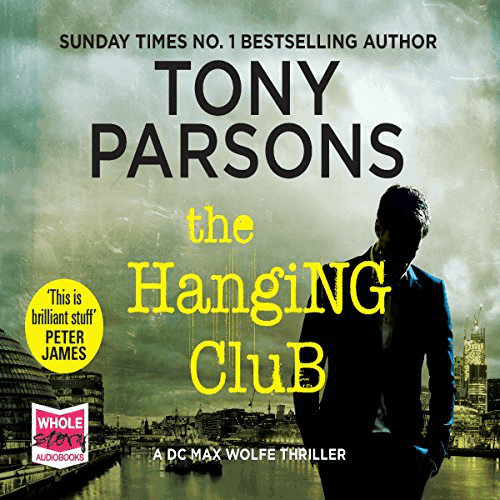 Max Wolfe is the detective constable created by Parsons who knows London by the back of his hands. The 3rd book in the series sees a group of vigilantes kidnapping evil men and then sentencing them to their deaths, whilst recording the executions and putting them online. The public start to agree with the murders, but Wolfe wants to restore the rule of Law in London.
Narrator – Richard Armitage
Length – 9 hours & 46 minutes
10. Dead Simple by Peter James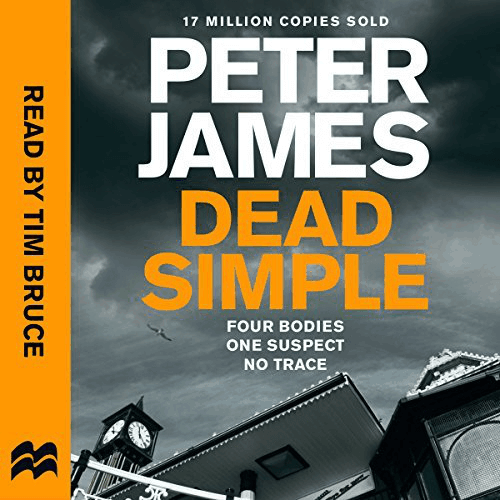 A stag night went wrong, and not in the funny 'The Hangover' film sense. Michael Harrison has vanished and his group of friends has been found dead. Roy Grace is the Detective Superintendent that finds himself on the case after Harrison's fiance gets in contact with him. Can Grace get to the bottom of Harrison's disappearance before the wedding? This is the first book in the Roy Grace series from Peter James.
Narrator – Tim Bruce
Length – 11 hours & 46 minutes
11. You Don't Know me by Imran Mahmood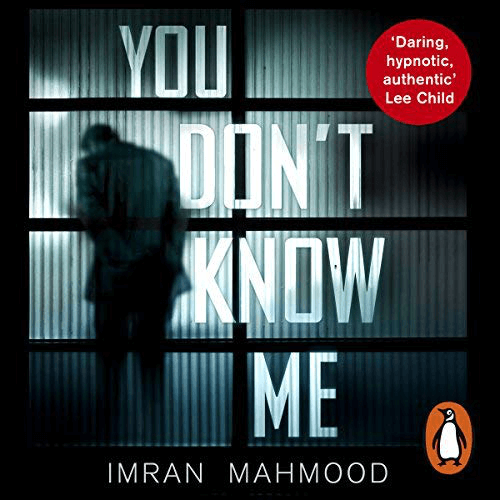 You don't know me follows a murder case where we, the listener, don't know the name of the defendant. After sacking his lawyer before the closing speeches, he decides to tell the full truth unlike what his lawyer had told him. Now you are part of the jury, you'll be changing your mind throughout the audiobook, but what will your final verdict be?
Narrator – Adam Deacon
Length – 7 hours & 25 minutes
12. Need you Dead by Peter James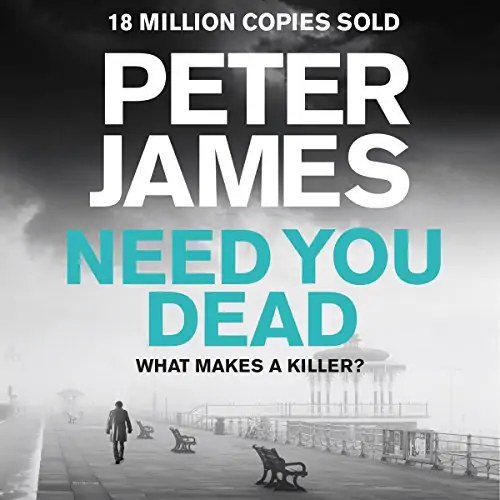 Another crime audiobook by Peter James has made our list. If you enjoyed Dead Simple then you'll love Need You Dead that is set in Brighton. Grace is called to the scene of the crime, where a woman's body is found murdered in a bath. The prime suspect is the woman's husband, but that would be too simple for Grace…
Narrator – Daniel Weyman
Length – 12 hours & 22 minutes
13. 61 Hours by Lee Child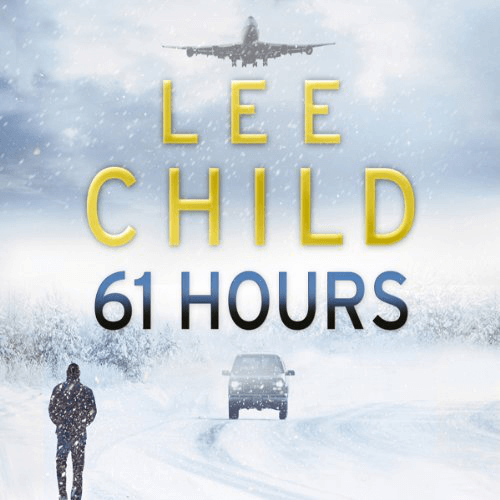 61 Hours is the 14th book in the Jack Reacher series. It is set in South Dakota during the chilling winter. Reacher isn't equipped for the weather, but he is equipped to bring evil people to justice.
Narrator – Jeff Harding
Length – 12 hours & 19 minutes
14. Before I go to Sleep by S J Watson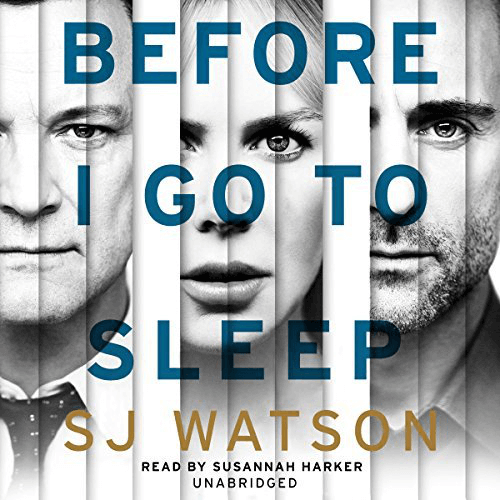 The main character in Before I go to Sleep is Christine Lucas, she suffers from a rare form of amnesia that makes her forget all of her memories each time she sleeps. Can she trust her husband who recounts her past each day for her? This audiobook will keep you listening until you finish it.
Narrator – Susannah Harker
Length – 12 hours & 14 minutes
15. Slow Horses by Mick Herron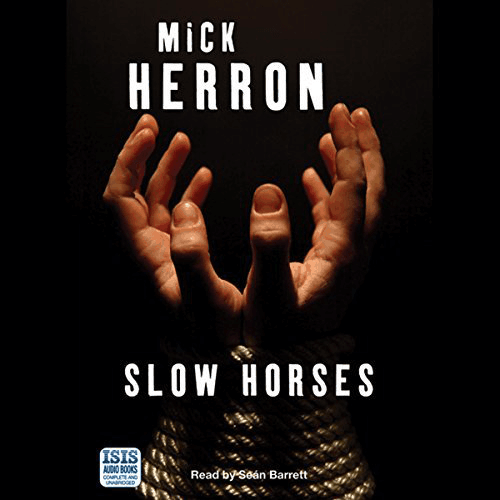 There is a unit for unreliable members of the intelligent service and it's called Slough House. Slow Horses is the first audiobook in this series by Mick Herron. River Cartwright now transcribes tapped phone conversations, until a young man is kidnapped and supposedly going to be executed on a live stream. Can Cartwright redeem himself?
Narrator – Sean Barrett
Length – 11 hours & 3 minutes
16. L.A. Confidential by James Ellroy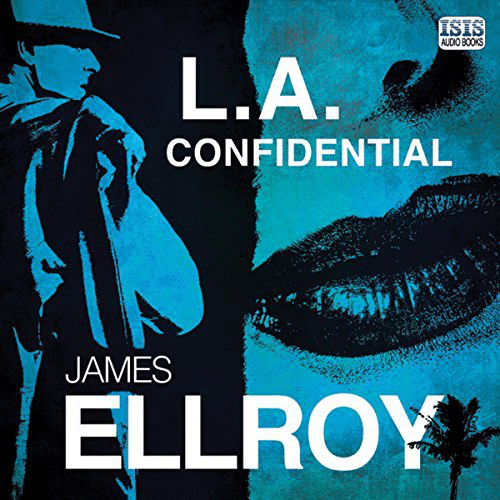 James Ellroy was a classic neo-noir crime writer in America and now we can enjoy his titles in audiobook format too. L.A. Confidential centers around the LAPD (Los Angeles Police Department) where three detectives find themselves mixed in the corrupt, seedy and murderous 1950s Hollywood.
Narrator – Jeff Harding
Length – 15 hours & 59 minutes
17. The Other Side of Silence by Philip Kerr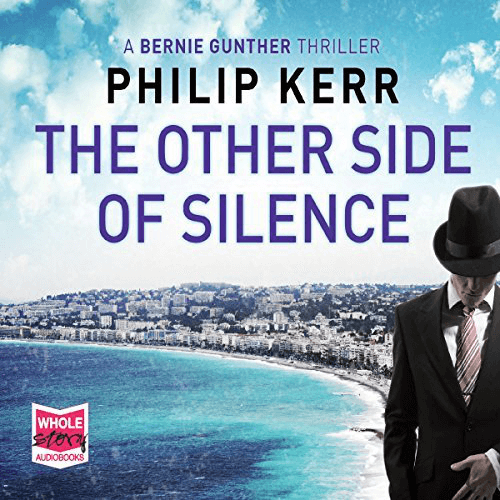 After Kerr sadly passed away earlier this year we had to include one of his books from the Bernie Gunther series. This is the 11th book and you'll find Bernie on the French Riviera in 1956 working as a concierge under a fake name. An ex-captain from the Nazi security service enters his life and reminds him that honour triumphs everything.
Narrator – Jeff Harding
Length – 9 hours & 46 minutes
18. Poirot's Finest Cases by Agatha Christie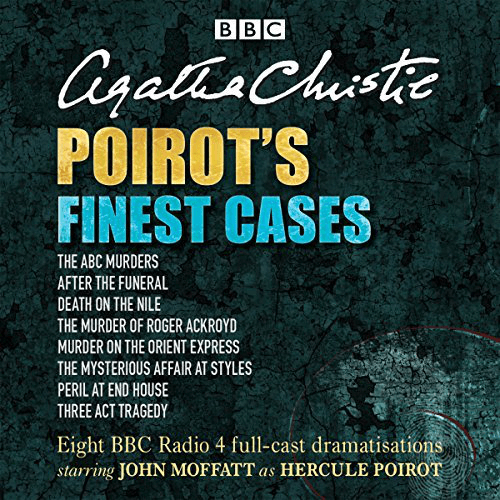 If you love Agatha Christie then you need this set of 8 novels in audiobook format. John Moffat narrates Hercule Poirot in the following titles – The ABC Murders, After the Funeral, Death on the Nile, Peril at End House, The Murder of Roger Ackroyd, Murder on the Orient Express, Three Act Tragedy and The Mysterious Affair at Styles. They are all full-cast dramatisations that originally aired on BBC Radio 4.
Narrator – Full cast, John Moffat as Hercule Poirot
Length – 15 hour & 37 minutes
19. The Distant Echo by Val McDermid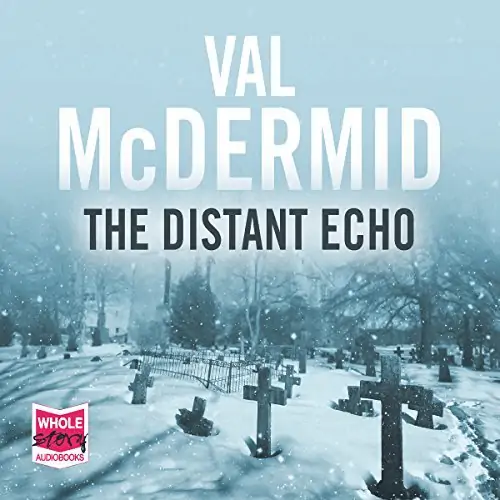 Four intoxicated male students come across the body of a woman who has been raped and murdered. The case goes unsolved for 25 years and when the police open it again two of the four male students are found dead. A truly mysterious crime audiobook from Val McDermid.
Narrator – Tom Cotcher
Length – 14 hours & 11 minutes
20. Mr. Mercedes by Stephen King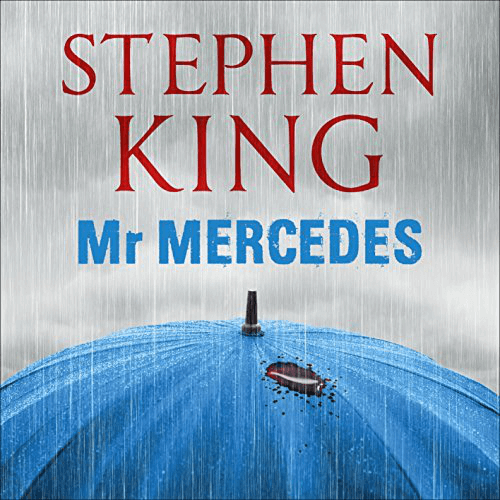 Mr. Mercedes is the first audiobook in the Bill Hodges series from Stephen King. Hodges is now a retired cop until one of his old unsolved cases is brought back to life. The killer is about to strike again and Hodges is running against the clock before he does.
Narrator – Will Patton
Length – 14 hours & 21 minutes