There have been some incredible works of non-fiction over the last two decades, many of which have changed the way we see the world. Some of these books are stories of an individual's journey through grief, loss, recovery, and rebirth. Others lift the lid on the big issues that society faces today and force us to take a hard look at the challenges that we face as a species.
All great non-fiction books impact society in some way, and the following books are a great example of that. Here are our top eight picks of the best non-fiction works of the 21st century.
At A Glance: Our Top 8 of the Best Nonfiction Books
Best Non-Fiction Books Of 2022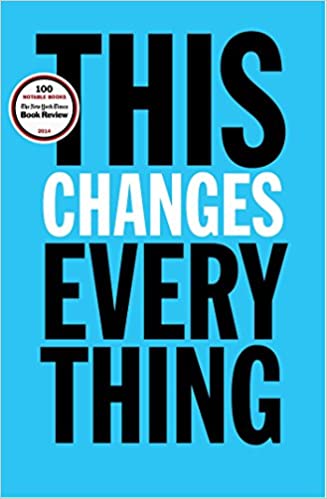 In this hard-hitting book, Naomi Klein forces us to take a fresh look at the climate crisis and reevaluate our role within it.
She argues that greed and capitalism are at the root of global warming. Man's obsession with profit, wealth, and growth has forced us into a downward spiral that is getting worse by the day. But Klein believes it doesn't have to be that way.
For decades we've been told it's impossible to break our dependence on fossil fuels as if there is some scientific reason why shifting to 100% renewable energy could never work. But this is nothing but a myth based on the greed of a few. We can enter a new world of clean, reliable, and sustainable energy, but it involves putting the planet before profits.
Klein lifts the lid on the dark and alarming situation we're in but also gives us fresh hope. In a world that says that the selfishness of man overrules the good of humanity, this book tells us the opposite is true. Already global movements are fighting back against the machine behind the climate crisis, and they're getting stronger by the day.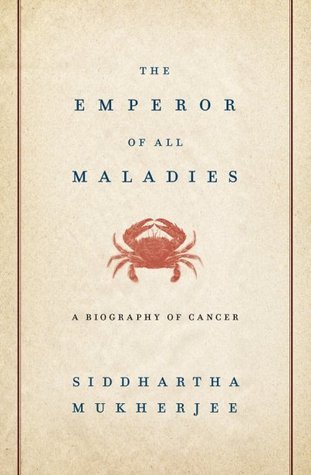 Award-winning physician, researcher, and science writer Siddhartha Mukherjee sets out on a journey to tell the tale of one of the most devastating diseases of our time. This "biography of cancer" begins with the first documented cases, which occurred more than five thousand years ago. It meanders through the ages all the way into the 20th and 21st centuries when humanity stepped up its desperate battle to understand and find a cure for this disease.
Bringing his many areas of expertise into one concise and fascinating read, Mukherjee examines cancer from the perspective not just of a cellular biologist and a physician but also as a historian, a sociologist, and a keen biographer.
He documents centuries of loss, setbacks, discoveries, and triumphs and ultimately provides hope for the future when one day, we will see the end of this devastating disease.
This Pulitzer Prize-winning New York Times bestseller has been a source of strength and reassurance to those with a diagnosis, as well as a fascinating and eye-opening resource for health professionals, family members, and all of us affected by cancer.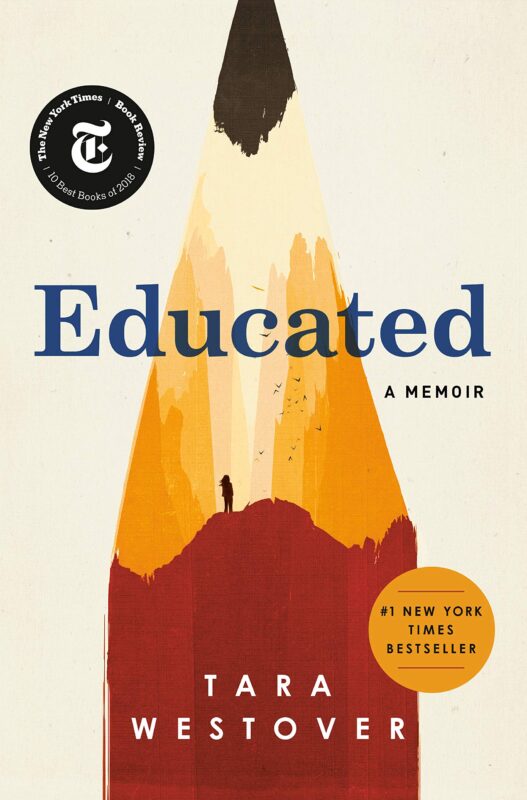 Tara Westover spent her entire childhood and teenage years without ever setting foot in a classroom. As the daughter of mountain survivalists in a remote region of Idaho, she grew up in complete isolation from the outside world. Her mother used the native plants to cure their ailments. Her father salvaged what he could, and together, they lived far away from society, stockpiling and preparing for a disaster that has never come.
Hospitals, doctors, and modern medicine were forbidden, and throughout this strange and isolated childhood, Tara never received an ounce of formal education. The idea of a classroom with a teacher, and other children, was entirely alien to her.
But through sheer will and determination, Tara began to educate herself, using every resource she could find. Against all odds, she learned enough to be accepted into Brigham Young University, and it was here that her new life began.
In this foreign world filled with endless possibilities, she embarked on a quest for knowledge that took her across continents to study at some of the most renowned universities in the world. Through education, she's achieved things no one ever thought possible, yet there is still a part of her that longs for a way back home.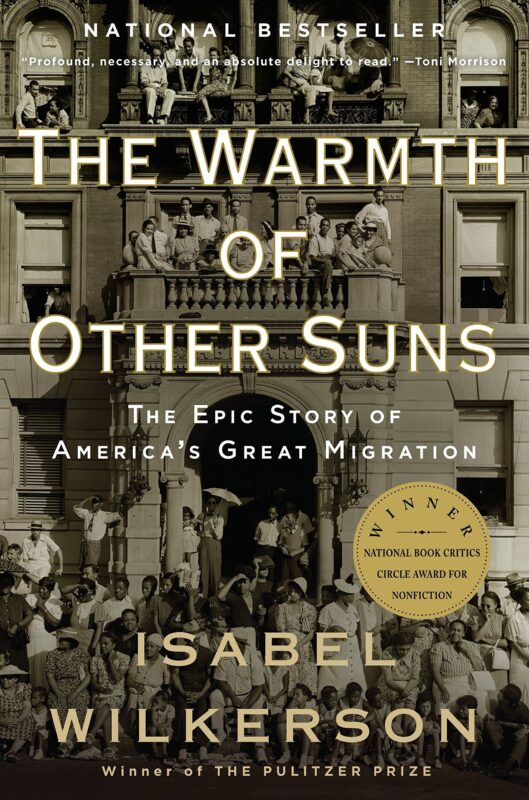 Pulitzer Prize–winner Isabel Wilkerson takes the reader on an epic journey through untold chapters of American history, to a time when black citizens were forced to flee the South and head north in search of freedom, safety, and a better life.
This mass exodus took place between 1915 and 1970 and saw around six million African Americans travel thousands of miles across the country. But unlike many other epic human migrations from history, America's Great Migration remained shrouded in mystery; until now.
Wilkerson interviewed more than a thousand people and examined never before seen data and official records to follow the lives of three individuals who made the epic journey during those years.
Mississippi-born Ida Mae Gladney set out for Chicago in 1937 to escape prejudice and discrimination. She went on to find blue-collar success and place a historic vote for Barak Obama, as he was elected into the Senate. Lousiana-born Robert Foster left his homeland in 1953 to pursue a hugely successful career in medicine and become the personal physician for Ray Charles. And the razor-sharp George Starling left his native Florida in 1945 and made his way to Harlem to fight in the civil rights movement.
These stories paint a unique and eye-opening portrait of what life was like for those who set out on a brave journey fueled by hope, faith, and determination.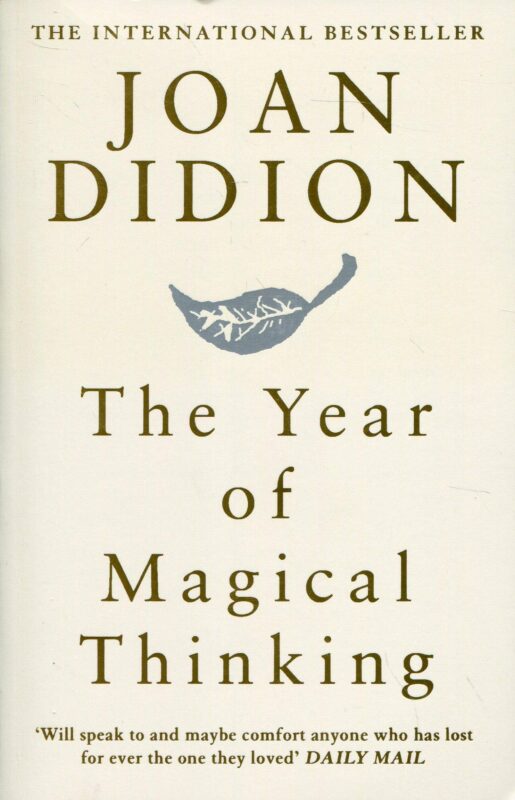 Joan Didion is one of America's most celebrated and iconic authors with a glittering career behind her. But at the end of 2003, her life fell to pieces in a series of horrific events. First, her daughter developed a terrible illness that placed her into a coma and left her fighting for her life in the hospital. Then, during the very same week, Didion's partner suffered a sudden fatal coronary attack, and in an instant, her 40-year partnership with the man she loved was over.
Her daughter eventually recovered, only to relapse again, and Didion found herself in a strange world where everything she held dear was taken away. But as those dark days roll on, she managed to find a light to guide her through. This powerful book explores that light and attempts to make sense of the weeks and months that followed these traumatic events.
In her own words, she's forced to "cut loose any fixed idea I ever had about death, about illness . . . about marriage and children and memory . . . about the shallowness of sanity, about life itself."
This book is a must-read for anyone who has ever loved and lost.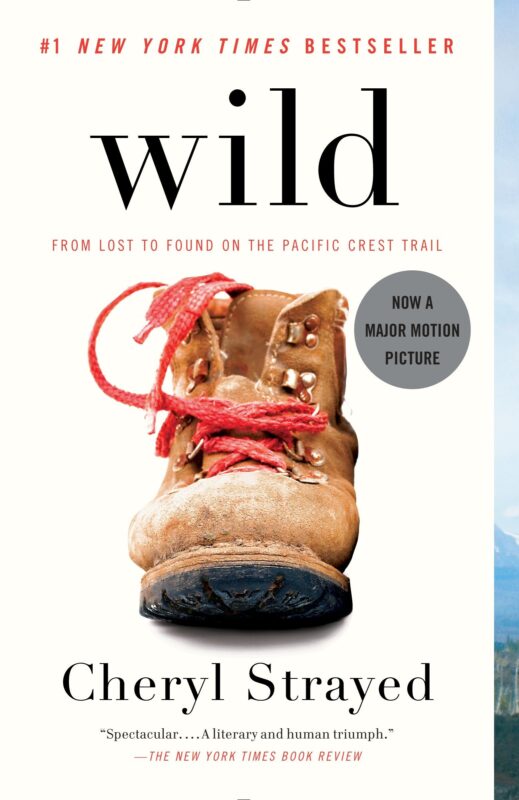 At the young age of just 22, Cheryl Strayed lost her mother. Then, in the wake of her grief, her surviving family dispersed, and her marriage fell apart. Left broken and empty, but with nothing to lose, she makes an impulsive decision to set out on a journey across the Pacific Crest Trail. With no experience or training to speak of, she hikes over one thousand miles, from the Mojave Desert, through the long reaches of California, up into Oregon and on into Washington State. And she does it all alone.
This incredible true-life story shows the sheer grit and determination of the human spirit and reminds us that even in our darkest days, we always have ourselves to come back to.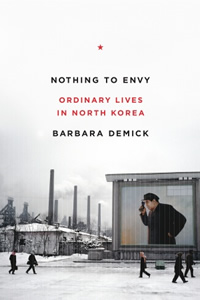 In this groundbreaking book, award-winning journalist Barbara Dernick documents fifteen years in the life of six North Koreans living in one of the most turbulent times in the countries history. These stories span from the death of Kim Il-sung and the unchallenged takeover of his son Kim Jong-il into the devastating famine that killed a fifth of the population and destroyed the lives of millions.
Through first-hand accounts of these brave survivors, we get a glimpse of life in this totalitarian, Orwellian world where the Great Leader reigns supreme and contact with the outside world is completely cut off. Here, a single word uttered out of place can lead to life imprisonment, and the rest of the world is perceived as a mortal threat.
These North Korean citizens share their stories of love, life, family, and survival and tell of the moments they realized their own government was the real enemy.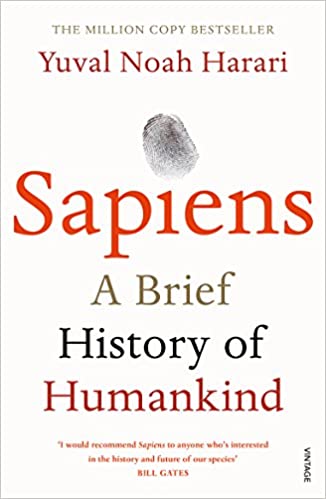 Today, Homosapians rule the earth. But when we cast our eyes back through time to 100,000 years ago, there were at least six human species that roamed the planet. But what happened to them, and what made us survive?
In Sapiens, Dr. Yuval Noah Harari takes us on a fascinating journey from the days of foraging and hunting through the millennia. Now, in our modern-day world of glittering cities, ruling nations, and futuristic technologies, he examines how we got here and what the next millennia might look like.
Through the studies of anthropology, paleontology, biology, and economics, the book explores how human society has evolved and shifted, becoming utterly unrecognizable to our former caveman counterparts. It also begs the question; what does the future hold for human civilization? Are we powerless to the forces of time, or can we chart our own course?
Conclusion
Books like these are the building blocks of the future; the more we arm ourselves with knowledge and analyze the human experience, the more we can move forward together to build a better world.
There are countless incredible works of non-fiction that have been published in the last two decades, so choosing just eight was no easy task. I'd love to hear about your favorite 21st-century non-fiction books and why you love them. Drop a comment in the box below!