A murder mystery is one of literature's most gripping subgenres. These suspenseful tales draw the reader in as we try to solve whodunit before the killer can strike again.
If you enjoy unleashing your inner detective, then you've come to the right place. Here are nine of the very best murder mystery books of all time.
1. And Then There Were None by Agatha Christie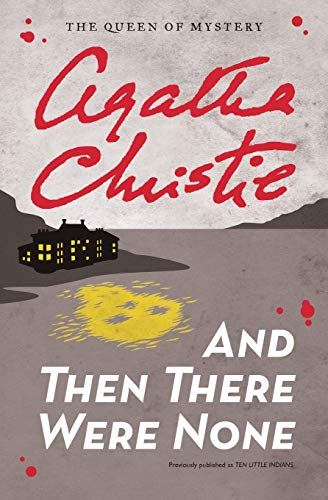 Ten strangers arrive on a secluded private island off the Devonshire coast, unaware of the identity of their mysterious host.
This curious assortment of guests has little in common with each other aside from one thing; they each hide a secret they intend to take to the grave.
But unbeknownst to them, each one of these strangers is marked for murder, and each one's fate will be sealed according to a sinister nursery rhyme hung on the walls. "Ten little boys went out to dine; One choked his little self and then there were nine…" and on it goes, as one by one, each of the little boys meets their demise.
And so it also goes for the unfortunate guests, as they fall victim to a murderous host who is still nowhere to be found. Will any of them survive in time to solve the mystery and find the killer, or will it be a case of "and then there were none…"
2. The Girl on the Train by Paula Hawkins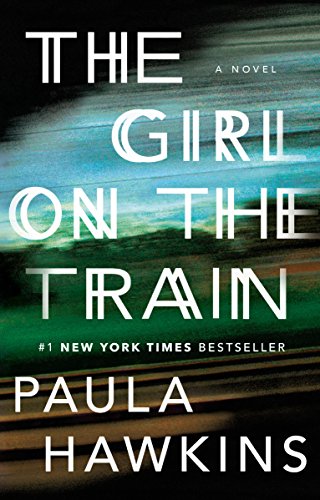 Every morning, Rachel catches the same train, which takes the same familiar route past the rows of houses with their little gardens, each one, a world in itself.
She often wonders about the people inside those houses, especially the oh-so-happy couple she's named "Jess and Jason." Rachel has spent so long thinking about them, so much so that she feels as if she knows them, and in her mind, their lives are perfect. If only she could be that happy too.
But one day, her perceptions are shattered in the space of a minute when she sees something that she can never unsee through the carriage window. As the train starts its engine and pulls away from the familiar row of houses, she knows nothing will ever be the same again.
Now, she finally has the chance to become part of this couple's world, and no longer just the girl on the train.
3. The Cuckoo's Calling by Robert Galbraith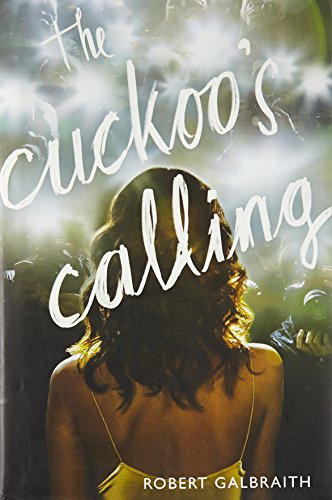 Ever since Army veteran Cormoran Strike lost his leg to a landmine in Afghanistan, his life has been a struggle. His fallback career as a private investigator is barely keeping a roof over his head, and he spends day after day wondering how he's going to survive.
But then he meets John Bristow, a new client with a fascinating story to tell. A few months earlier, his sister, the world-famous supermodel Lula Landry, fell to her death, and the police and the media all ruled it suicide.
Yet John knows his sister would never take her own life. She was murdered, of that he's sure, and he needs Cormoran Strike's help to figure out who did it.
Now, Strike's life is about to be transformed, as he enters a world of temptation, seduction, revelry, and revenge, with a heavy helping of danger on the side.
4. In the Woods by Tana French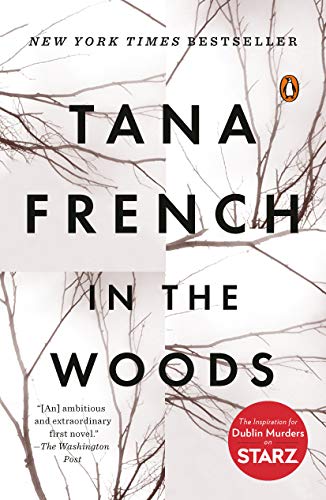 Twenty years ago, when he was a young boy, Rob Ryan was the sole survivor of a shocking crime that took the lives of two of his friends. He remembers nothing about that fateful night, only that he was found deep in the woods, gripping tightly onto a tree in terror, his shoes filled with blood.
Rob is a detective for the Dublin Murder Squad two decades later, and nobody knows about his childhood ordeal. But when a young girl is found dead in the very same woods, something about his latest case feels eerily familiar.
Now, he and his partner Cassie must solve the clues to find the killer, the same killer who took Rob's friends all those years ago. But, with only shadows of his long-buried memories to guide him, can he solve the mystery before more children are lost?
5. The Girl with the Dragon Tattoo by Stieg Larsson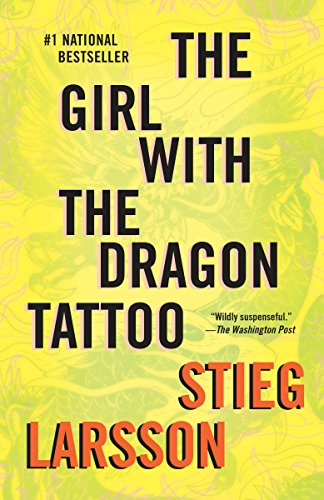 It's been over forty years since Harriet Vanger, the heir to one of Sweden's most affluent families, disappeared into thin air, never to be seen again. Now, more than four decades later, her elderly uncle is still searching for the truth about what happened to her.
And so, he hires investigative journalist Mikael Blomkvist to help him uncover the mystery once and for all. Alongside Blomkvist is his unlikely assistant Lisbeth Salander, a skilled computer hacker covered in piercings and tattoos.
Together, they must enter a wicked world of secrets, lies, and corruption to finally find the killer and bring him to justice.
Bonus Read: 9 Best Mystery and Thriller Audiobooks
6. The Woman in Cabin 10 by Ruth Ware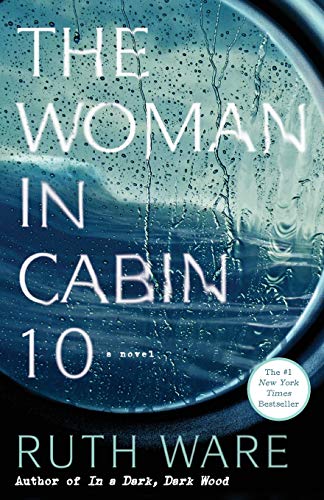 Travel journalist Lo Blacklock has just been offered the most irresistible opportunity of her career so far; an all-expenses-paid week on the luxury cruise ship Aurora. Naturally, she's over the moon and accepts the offer without hesitation. With only a handful of cabins on board, and the unusually calm waters of the North Sea lapping at the bow, Lo can't believe her luck to be part of this exclusive voyage. And at first, everything is splendid; her quarters are luxurious, her fellow guests are as beautiful and elegant as she expected, and their evening dinner parties are to die for.
But as the days pass by, the weather begins to change, and the grey skies usher in a cold, icy wind. And it's not just the weather; the mood onboard the ship changes too, as Lo witnesses a woman being thrown overboard into the turbulent sea.
Yet, according to the ships' manifest, everyone is still accounted for, so the Aurora sails on as if nothing happened. Either Lo lost her mind, or there's a dangerous killer on the loose and a whole lot of secrets hidden below deck.
7. The Lovely Bones by Alice Sebold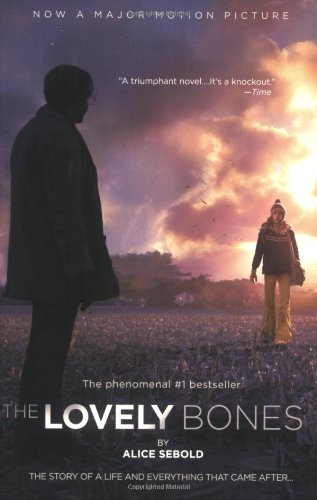 From her new home in heaven, a young girl tells her story…."My name was Salmon, like the fish; first name, Susie. I was fourteen when I was murdered on December 6, 1973."
Heaven is nothing like Susie expected, but nonetheless, from her new vantage point, she watches the comings and goings of life on earth as it continues on without her.
She sees her friends gossip and speculates about what really happened to her, she looks on with sadness as her family falls apart under the weight of their grief, and she watches her killer as he meticulously tries to cover his tracks.
But as Suzie observes the aftermath of her murder that has shaken a community to its core, she must also come to terms with her own death so that she can continue to live in the afterlife. Will her executioner ever be brought to justice? Or will he go on to kill again?
8. 1st to Die by James Patterson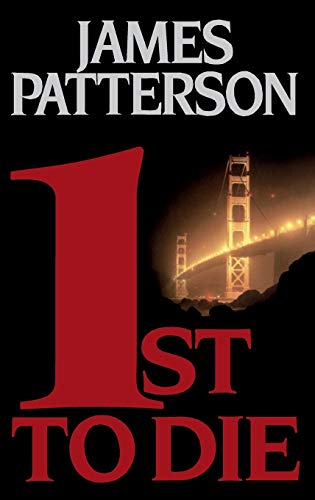 Also Read: 17 of the Best Mystery Books and Thrillers
In the heart of San Francisco, four professional crime-solving women will stop at nothing to bring a serial killer to justice, even if it means going against their bosses, their supervisors, and even their own families.
There's Lindsay Boxer, a homicide inspector for the city's police department, Claire Washburn, a medical examiner at the local morgue, Jill Bernhardt, an assistant District Attorney, and Cindy Thomas, a crime reporter at the San Francisco Chronicle.
This formidable group of women uses their murder-solving prowess to join forces, forming the Women's Murder Club. But despite decades of crime-fighting experience between them, they've never come up against a killer like this before.
9. The Silent Patient by Alex Michaelides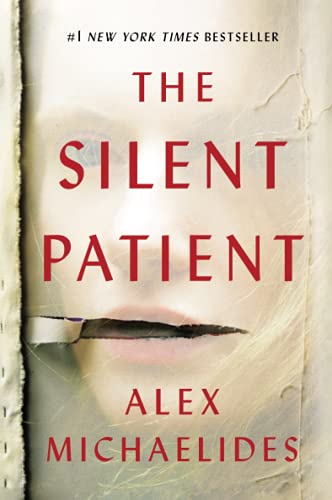 Alicia Berenson is a famous artist with a seemingly perfect life. She lives in a big, beautiful house overlooking a historic park in the heart of London, with her handsome fashion photographer husband, Gabriel.
But one night, when Gabriel returns home late after a shoot, Alicia is there waiting for him with a gun in her hand. Without a moment's hesitation, she shoots him five times in the face, and just like that, the life they knew is gone forever.
Ever since the incident, Alicia has remained silent, never uttering a single word. And as her silence rings out in the aftermath of her unthinkable actions, the world's media is hungry for answers. Why would this woman with her seemingly perfect life commit such a heinous crime?
This is exactly what criminal psychotherapist Theo Faber wants to find out. From the moment he heard about Alicia's crime, he's been obsessed with meeting her. But can he unravel the mystery of his silent patient? And will he solve a mystery of his own in the process?
Conclusion
Suppose you're in the mood for a gripping story filled with intrigue, suspense, and unexpected twists and turns. In that case, you can't go wrong with one of these fantastic murder mystery novels.
Do you have any murder mystery recommendations for us? Leave a comment in the box below!