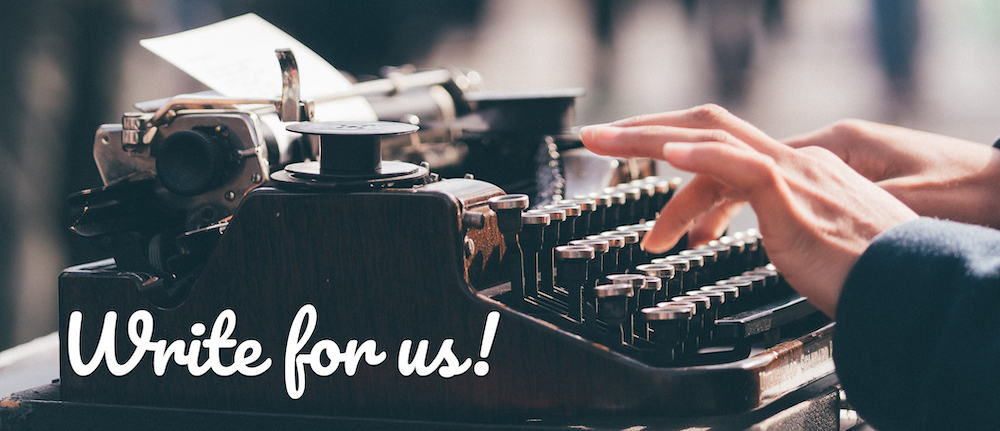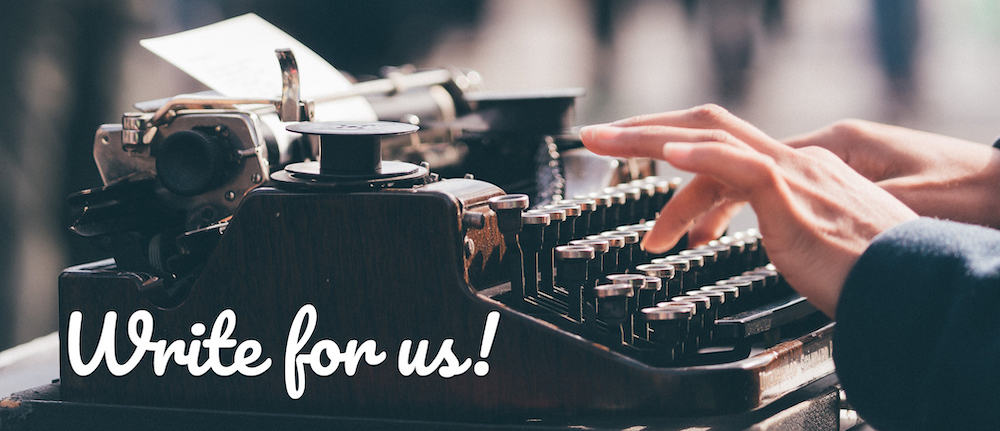 Write for Hooked to Books
(Please note that we don't publish sponsored posts or respond to pitches.)
👉🏻 Hey!  Are you writing a book review?
Our book review guidelines are much simpler.  Of course, we do want you to read this page as well, but you can skip the sections that aren't relevant to book reviews.
Hooked to Books Mission
At Hookedtobooks, we focus on nurturing and empowering the love of books and supporting your book-reading fantasies.
We're also here to help you gear up for your lifelong reading adventures, providing gadget and accessory reviews regularly.   If you want to write a product review that will help other bookaholics gear up, please do!

We're looking for book lovers' personal stories, favorite book reviews, and advice for your fellow bibliophiles.
We're especially interested in:
Tips and advice from seasoned or professional book-readers.
Stories, personal essays, and inspiration from books that changed your life
Book reviews that are honest, authentic, and emotionally connecting.  (and high quality).
See below for submission guidelines for each category.
These are writing topic ideas that can help you get started with your post.  You are not limited to only these topics!

1. Life-Changing Book Stories
What books changed your life?  What books made you fall in love with reading?  When did you know that you would be HookedToBooks for life?  
Write something about the book(s) that made an impact on your life.  Share what inspired you, touched you, moved you, challenged you.  Be personal.  Be vulnerable if you're comfortable doing so (or if you're comfortable being uncomfortable).  Be authentic.
Here are some post examples — but don't let these limit you!
4 fiction books that I read, again and again, every year
2. What is the major lesson you've learned on your book-reading journey? 
Make a statement: What do people not understand about the job that professional readers do?  Is there a "big truth" about reading for a living (or hobby) that you've learned?
7 Reasons professional book-reading is now accessible for everyone.
5 Places I check for book prices before checking Amazon
12 companies that will pay you to proofread for them.
3 Shortcut Tips on How to become a #bookstagram influencer
Here's how I gave up my full-time job and now make a living reading books
9 Habits that increased the space in my life for reading
Help us make reading more accessible for everyone who loves books.  Share your tips with us.  How do you manage to read so many books?  Are you frugal?  Help our readers learn your secrets… where to purchase books at the most reasonable prices, where to find the time, and how to prioritize the imaginative world of books.
3.  Must Read Books.  Best Book Lists.
Going to a bookstore or browsing through countless books online can be confusing, not to mention, overwhelming.  Help your fellow book enthusiasts find the best reads for them. 
If you're an expert, thought-leader, or connected to best-selling lists, share your lists from focused categories of books with us.
Give us insights about each book that demonstrate your familiarity with the subject matter and the book itself.  Generic reviews and lists don't add value, we are looking for genuine help for our readers.
Top 5 to 10 Must-Read Books from 2018.
7 books you must read if you want peace and tranquility.
Books fill our minds, hearts and souls with ideas, knowledge and inspiration to maximize the real-and-imaginative worlds we live in.
That's what Hooked to Books is here for—to equip and inspire book enthusiasts to become the best book-loving version of themselves.  
If you have ideas that fit our mission, please don't feel constrained by the suggestions we've provided above.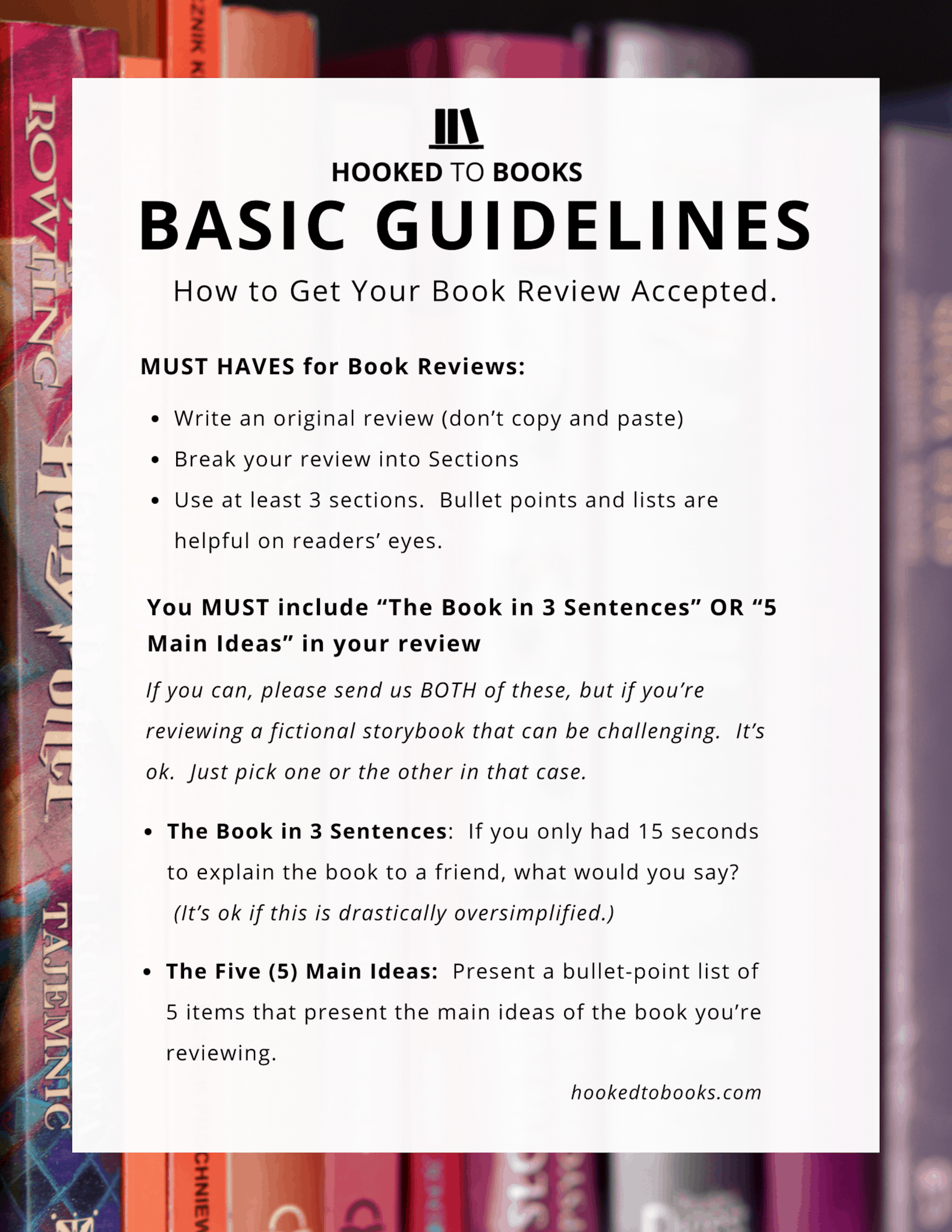 Submit a Book Review, and if your review is accepted– your next book is on us 😉 
We speak to the inner-children in all of us.   The lovers of ideas, (fiction), imagination, and we also speak to the adults– the practical, growth-minded individuals who look to books to continue parenting and shepherding them through adulthood and beyond (non-fiction). 
If you have something to say that is Warm, Nurturing, Imagination-Provoking, or Growth-Oriented, Inspiring, Challenging… if it encourages self-actualization through reading, making space for silent imagination, send it our way!
Here are a few examples of recent book reviews:
Frequently Asked Questions
What makes an article strong and interesting?  
We've found that the best posts on HookedtoBooks do these things:
They resonate emotionally.  We want to connect with the heart of the book lover.
They're deeply personal and authentic.  Vague references and generic overviews beat around the bush.  They include vivid, imaginative pictures that readers can connect with and relate to.
When applicable, posts are practical and actionable.  Not every post requires a to-do list– but when the topic lays out clear action steps, those practicals lead to real success that readers want to share with others.
The post teaches a valuable lesson or has a clear message.
They dig beneath the surface.  Vulnerability connects, it's that simple.
Is republishing my submitted post on my blog possible?  Yes, it is possible!  We accept articles previously published on your blog, too. However, when we edit your post on Hooked to Books, we will request for your commitment not to have it republished on any other major website.

Will I get paid?   Yes!  If we publish your article, we'll pay you $30-40 depending on the amount of editorial work we had to employ.  If we publish your book review (long-form), we'll pay you $10 as a contribution toward your next book!
We use PayPal to send payments.  Be sure to include your PayPal email address at the top part of your Google doc.



How long should my article be?  It should be a 900+ word post, broken into eye-pleasing sections, paragraphs, and bullet points or lists where relevant.

Do you allow links included within the article?  Oh, yes! Including the links within the post is a big help especially if it is relevant to the readers. However, we don't allow the use of paid or affiliate links.

Are you imposing style guidelines for the writer to follow?  Yes! These style guidelines are:

Wherever suitable, your content should have numbered lists, subheadings, and bullets.
Always keep in mind that online writing, your post should be easy to read and must have clarity.
Use easy-to-understand or casual words which are used every day by people regardless of their status in life.
Give your readers advice that will make them do something. Link to an expert in the field or an even a study to support your point.
Submission Checklist: 
Before you send us your article, please check to make sure that you have completed the following:

Indicated your name, email address, and a short bio of about 3-5 sentences placed at the top part of your article.

You are encouraged too, to indicate your website's link, as well as your social media profiles (optional).
Create an account with Gravatar. (The email address you give to us should match the one associated with your Gravatar account.)
Your article is written in an editable Google Doc and shared with us.

You have included your PayPal email address.
If you've done all four, you're ready to submit!  


Please share your Google Doc with submissions@hookedtobooks.com.

Am I allowed to write the headline?  Of course! We do appreciate that! However, we might tweak it, for style, SEO, or merely to make the post more catchy.

Will my post be edited?  Yes. We edit posts for clarity and content purposes. However, we will do the best that we can to retain or keep your original post.

Do you respond to emails after submission?  Yes, we respond to writers whose articles we will be using, and no, to those whose posts we do not plan to publish.

We can't wait to see your article!