Ian Rankin is the Scottish author behind the smash hit Inspector Rebus series and many other popular titles.
His bestselling books are famous around the globe, making him one of the most recognizable crime novelists of the 21st century.
So, if you love thrilling detective fiction and haven't read Rankin's work yet, I highly recommend you try his books.
Ian Rankin Books
In this post, I'll list every book by Ian Rankin, including his well-known series, standalone novels, short stories, and non-fiction work.
But first, let's look at this celebrated author's life and career.
Who is Ian Rankin?
Ian Rankin was born in Cardenden, a small town on the banks of the River Ore in Fife, Scotland.
He was raised in a working-class family; his father ran a grocery store, and his mother worked in a school canteen. And so, when Ian left high school and decided to study English Literature at the University of Edinburgh, his parents, understandably, had their reservations.
They'd hoped he'd learn a trade, giving him a steady job, and a guaranteed solid income. But his university professors recognized his natural gift and encouraged him to continue his studies, and in 1982, he graduated with first-class honors.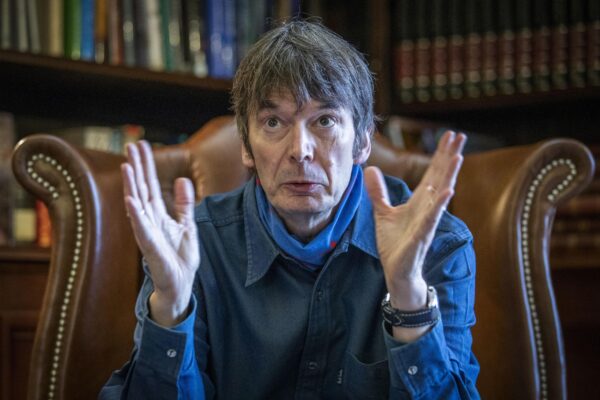 After university, Ian took on an eclectic mix of jobs. He worked as a tax officer, a grape picker, a pig herder, a secretary, and a journalist. Plus he also had a stint as a punk musician in a band known as The Dancing Pigs.
Ian's many adventures took him to rural France, where he lived for six years, and it was here that he first started writing and his career as a novelist began.
In those early days, Rankin never intended to become a crime writer. Still, gradually, as his style and confidence developed, he settled into the genre and never looked back.
Since his first book was published in 1987, he's become a mainstay in the bestsellers charts.
And when thirteen of his Inspector Rebus novels were adapted into a popular British TV series, this already successful author became a household name across the UK and around the world.
His outstanding contribution to Literature has even earned him recognition from the Queen. In 2002, he was appointed as an Officer of the Order of the British Empire (OBE).
And more recently, in 2022, he officially became Sir Ian Rankin after receiving a knighthood for his services to Literature and charity.
The Complete List of Ian Rankin Books in Order
Ian Rankin has written two popular series, several short stories and standalone titles, a graphic novel, and a non-fiction book.
There's a lot to explore, so to help you begin your reading journey, I'll list his works in publication and reading order below.
The Inspector Rebus Books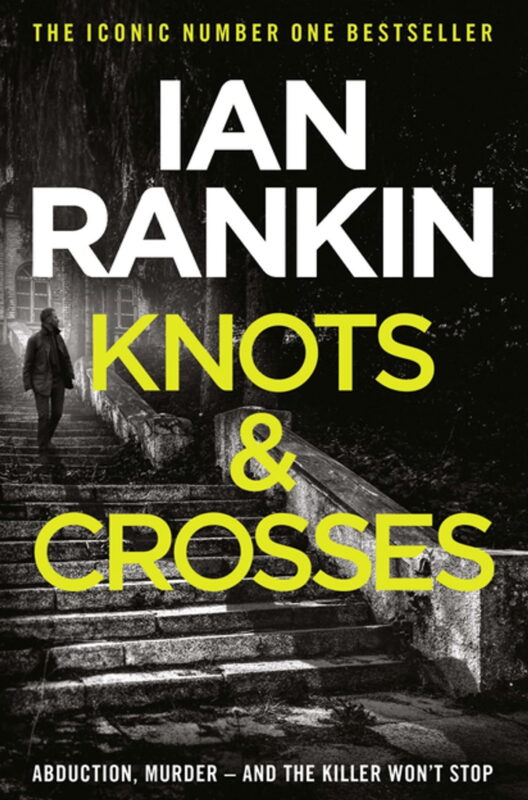 Like the author, Ian Rankin's famous protagonist, John Rebus, is a native of Fife, Scotland.
After finishing school, Rebus enlisted in the army before joining the elite factions of the SAS. As a Special Forces officer, he was subject to extreme torture, so much so that he eventually suffered a nervous breakdown.
After he'd recovered from his ordeal in the SAS, Rebus joined Edinburgh's Lothian and Borders Police Force, where he rose through the ranks to become a Detective Inspector. And here is where the Inspector Rebus series begins.
This tough-as-nails maverick detective is stubborn, ruthless, and determined; all qualities which make him one of Edinburgh's most formidable police officers, who will stop at nothing to bring the city's most dangerous criminals to justice.
The Inspector Rebus Books In Publication and Reading Order
According to the author, the Inspector Rebus books can be read as standalone.
That being said, the plot of each book loosely intertwines with the next. So, to follow along with the character's development and see this enigmatic detective's evolution throughout the series, it's best to read the books in the order they were published, listed below.
The Inspector Rebus Short Stories
Alongside the main novels in the Inspector Rebus series, Ian Rankin has also penned several short stories and one novella featuring his famous detective.
These are as follows:
Dead and Buried
Playback
The Dean Curse
Being Frank
Concrete Evidence
Seeing Things
A Good Hanging
Tit for Tat
Not Provan
Sunday
Auld Lang Syne
The Gentlemen's Club
Monstrous Trumpet
My Shopping Day
Talk Show
Trip Trap
Castle Dangerous
In the Frame
Facing the Music
Window of Opportunity
Death is Not the End (novella)
No Sanity Clause
Tell Me Who to Kill
Saint Nicked
Atonement
Not Just Another Saturday
Penalty Claus
The Passenger
A Three-Pint Problem
The Very Last Drop
Cinders
Many short stories above are available to buy separately, but you can also find them compiled in the 2014 collection, The Beat Goes On: The Complete Rebus Short Stories.
The Malcolm Fox Books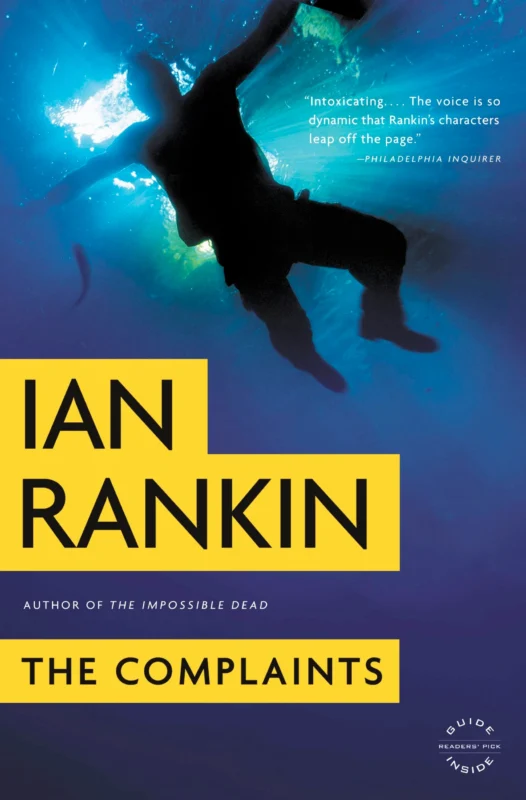 The Malcolm Fox series takes place in the same universe as the Inspector Rebus books, so if you loved the series above, you wouldn't want to miss this gripping spin-off trilogy.
Just like Rebus, Malcolm Fox is a cop working for the Edinburgh police, but he's not out on the beat confronting dangerous criminals. Instead, he belongs to the Internal Affairs Division's Complaints and Conducts Department, where he works on cases of misconduct amongst his own colleagues.
In short, he's a cop who investigates other cops. And unsurprisingly, this makes him pretty unpopular with some of his fellow police officers.
Still, Fox knows he has an important job to do, and if there's corruption and foul play within the force, he'll do whatever it takes to expose it.
The Malcolm Fox Books in Publication And Reading Order
Malcolm Fox appears in several books in the Inspector Rebus series listed above, including Standing in Another Man's Grave (2012), where he investigates Detective Rebus himself.
Still, the books below form the official Malcolm Fox collection, where this fascinating protagonist takes center stage.
To get the most out of the Malcolm Fox series, it's best to read the books in the order they were published, listed below.
And if you enjoy this series, be sure to read the full Inspector Rebus series, too, for even more context on this pair of fascinating characters and their intertwined lives.
Standalone Novels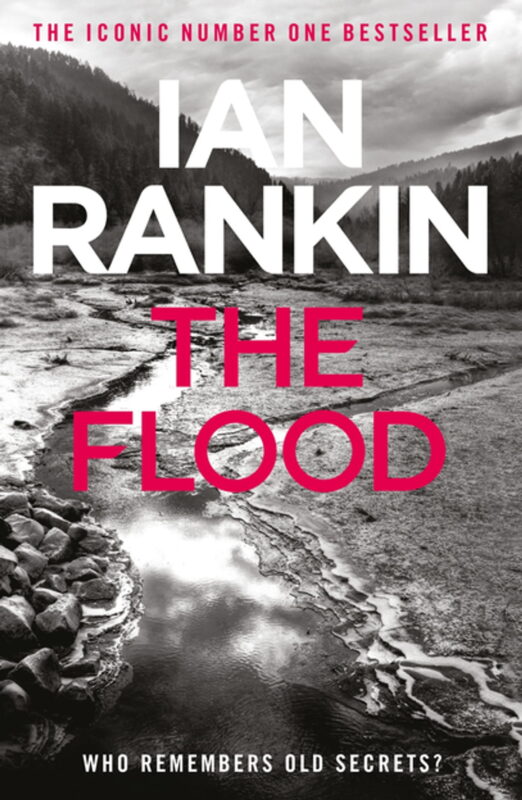 Alongside his popular Inspector Rebus and Malcolm Fox books, Ian Rankin has also penned several standalone titles.
Some were published under his own name, and others were written under his pseudonym, Jack Harvey.
Here they are in the order they were originally published.
Short Stories And Short Story Collections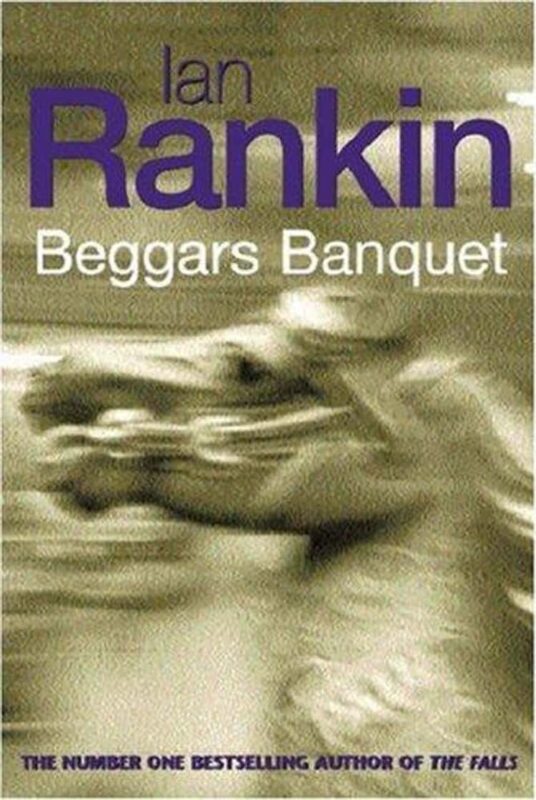 Ian Rankin is a master novelist and talented short story writer with numerous quick reads to explore.
Below, you'll find a complete list of Rankin's short stories and larger short story collections, listed in the order they were originally published.
Ox-Tales: Earth (2009) (Short Story Collection)
Meet and Greet (2016)
Ian Rankin's Graphic Novel
In 2009, Ian Rankin branched out to create a bestselling graphic novel, Dark Entries.
Illustrated by Werther Dell'Edera and Lee Bermejo, the story follows the famous DC Comics character John Constantine, who you might recognize from the Vertigo series Hellblazer.
Against his better judgment, Constantine has been convinced to participate in a reality TV show. But this is no ordinary Big Brother-style concept; the show is haunted, and the target audience isn't the general public; it's the denizens of Hell.
Ian Rankin's Non-Fiction Book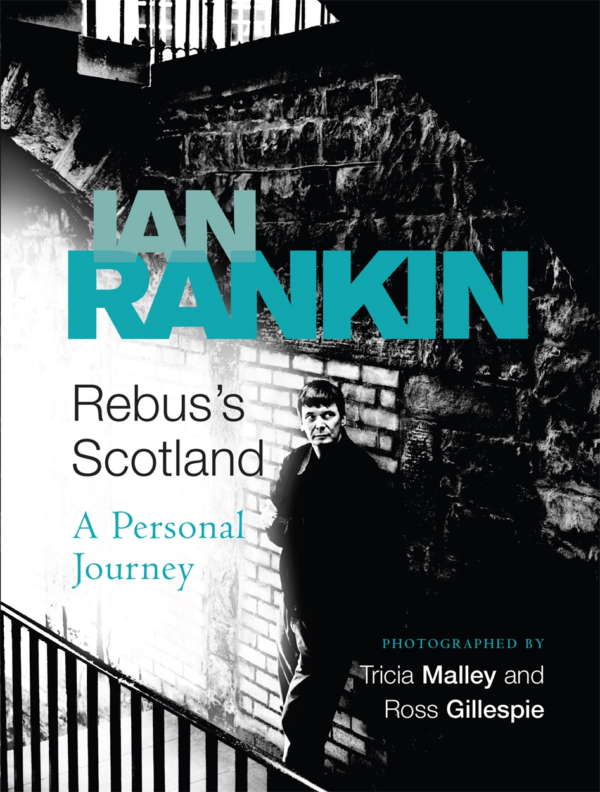 Ian Rankin's only non-fiction title is an in-depth guide to the stunning Scottish locations that inspired his bestselling Inspector Rebus novels.
This is the ultimate travel companion for fans of Rankin's famous detective and the perfect way to experience the majesty of Scotland through the eyes of this iconic fictional character.
Conclusion
Ian Rankin's nail-biting crime novels have been captivating readers around the globe for more than three decades. And thankfully, this celebrated author is still churning out bestsellers to this day.
Are you a fan of Ian Rankin's work? If so, what are your favorite books? Let me know in the comments below!