With so many wonderful novels to choose from, it's not easy to select the 101 best books of all time.
Every book lover feels the deep and painful pang of limited time. We want to read all the books.
In the popular time travel book, About Time, Bill Nighy's character possesses the power of time travel. He uses his superpower to eternally extend his capacity for reading. (He has a particular love for Hemingway books, by the way…)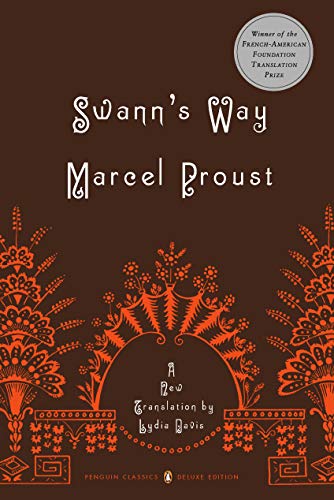 Our Top Recommendation for One of the Best Books of All Time!
Swann's Way is the first volume of Marcel Proust's In Search of Lost Time, one of the most entertaining and cherished novels of the twentieth century. And now, Lydia Davis's updated translation brings this celebrated masterpiece to a whole new generation of readers.
*We earn a commission if you make a purchase, at no additional cost to you.
Can you imagine being able to read unlimited books?!
But for us mortals left without time-traveling powers, prioritizing our reading list is a must. We have limited time.
And it can help to sit down and ask yourself, "What books do I really need to read before I die?"
How Did we Choose The Best books of all time?
This list is made up of the best books based on popularity over time. Does popularity always indicate quality for book lists? Not necessarily.
But because these books have remained popular for a very long time, we will put some faith in humanity's opinion. We trust that these are truly some of the best books of all time.
So, let's take a look at the 101 best books of all time!
101 Best Books of All Time
To help you, we've compiled this list of the 101 best books of all time. And while we recommend you read all of these books, choosing 10 to start might be prudent.
| Sr. No. | Title | Publication Date | Print Length | Author | Publisher | Where to Buy |
| --- | --- | --- | --- | --- | --- | --- |
| 1 | Swann's Way | November 1, 2018 | 530 pages | Marcel Proust | Simon & Brown | Amazon |
| 2 | The Pilgrim's Progress | January 15, 2015 | 384 pages | John Bunyan | Aneko Press | Amazon |
| 3 | Don Quixote | April 26, 2005 | 992 pages | Miguel De Cervantes | Ecco | Amazon |
| 4 | Robinson Crusoe | August 01, 2015 | 72 pages | Daniel Defoe | Stone Arch Books | Book Shop |
| 5 | Ulysses | January 24, 2019 | 412 pages | James Joyce | CreateSpace Independent Publishing Platform | Amazon |
| 6 | Gulliver's Travels | September 18, 1996 | 240 pages | Jonathan Swift | Dover Publications | Amazon |
| 7 | The Great Gatsby | October 01, 2004 | 180 pages | F. Scott Fitzgerald | Scribner Book Company | Book Shop |
| 8 | Clarissa | February 4, 1986 | 1534 pages | Samuel Richardson | Penguin Classics | Amazon |
| 9 | Moby Dick | November 6, 2018 | 378 pages | Herman Melville | CreateSpace Independent Publishing Platform | Amazon |
| 10 | Tom Jones | October 15, 2008 | 968 pages | Henry Fielding | Oxford University Press, USA | Book Shop |
| 11 | The Confessions of Nat Turner | November 10, 1992 | 480 pages | William Styron | Vintage | Amazon |
1. Swann's Way: In Search of Lost Time by Marcel Proust
Marcel Proust's In Search of Lost Time is one of the most entertaining reading experiences in any language and arguably the finest novel of the twentieth century. But since its original prewar translation there has been no completely new version in English.
Swann's Way is one of the preeminent novels of childhood: a sensitive boy's impressions of his family and neighbors, all brought dazzlingly back to life years later by the taste of a madeleine.
It also enfolds the short novel "Swann in Love," an incomparable study of sexual jealousy that becomes a crucial part of the vast, unfolding structure of In Search of Lost Time.
The first volume of the work that established Proust as one of the finest voices of the modern age — satirical, skeptical, confiding, and endlessly varied in his response to the human condition.
Swann's Way also stands on its own as a perfect rendering of a life in art, of the past recreated through memory.
2. The Pilgrim's Progress by John Bunyan
Often disguised as something that would help him, evil accompanies Christian on his journey to the Celestial City.
As you walk with him, you'll begin to identify today's many religious pitfalls. These are presented by men such as Pliable, who turns back at the Slough of Despond; and Ignorance, who believes he's a true follower of Christ when he's really only trusting in himself.
Each character represented in this allegory is intentionally and profoundly accurate in its depiction of what we see all around us, and unfortunately, what we too often see in ourselves.
But while Christian is injured and nearly killed, he eventually prevails to the end. So can you.
The best part of this book is the Bible verses added to the text.
The original Pilgrim's Progress listed the Bible verse references, but the verses themselves are so impactful when tied to the scenes in this allegory, that they are now included within the text of this book. The text is tweaked just enough to make it readable today, for the young and the old.
Youngsters in particular will be drawn to the original illustrations included in this wonderful classic.
3. Don Quixote by Miguel de Cervantes
Widely regarded as one of the funniest and most tragic books ever written, Don Quixote chronicles the adventures of the self-created knight-errant Don Quixote of La Mancha and his faithful squire, Sancho Panza, as they travel through sixteenth-century Spain.
You haven't experienced Don Quixote in English until you've read this masterful translation.
4. Robinson Crusoe by Daniel Defoe
Robinson Crusoe is a novel by Daniel Defoe, first published on 25 April 1719. This first edition credited the work's fictional protagonist Robinson Crusoe as its author, leading many readers to believe he was a real person and the book a travelogue of true incidents.
It was published under the considerably longer original title The Life and Strange Surprizing Adventures of Robinson Crusoe, Of York, Mariner: Who lived Eight and Twenty Years, all alone in an un-inhabited island on the Coast of America, near the Mouth of the Great River of Oroonoque. Having been cast on Shore by Shipwreck, wherein all the Men perished but himself.
With An Account how he was at last as strangely deliver'd by Pyrates. Epistolary, confessional, and didactic in form, the book is a fictional autobiography of the title character (whose birth name is Robinson Kreutznaer) — a castaway who spends years on a remote tropical island near Trinidad, encountering cannibals, captives, and mutineers before being rescued.
The story is widely perceived to have been influenced by the life of Alexander Selkirk, a Scottish castaway who lived for four years on the Pacific island called "Más a Tierra" (in 1966 its name was changed to Robinson Crusoe Island), Chile. However, other possible sources have been put forward for the text.
It is possible, for example, that Defoe was inspired by the Latin or English translations of Ibn Tufail's Hayy ibn Yaqdhan, an earlier novel also set on a desert island.
Another source for Defoe's novel may have been Robert Knox's account of his abduction by the King of Ceylon in 1659 in "An Historical Account of the Island Ceylon," Glasgow: James MacLehose and Sons (Publishers to the University), 1911.
5. Ulysses by James Joyce
Ulysses is a modernist novel by Irish writer James Joyce. It was first serialised in parts in the American journal The Little Review from March 1918 to December 1920, and then published in its entirety by Sylvia Beach in February 1922, in Paris.
It is considered to be one of the most important works of modernist literature, and has been called "a demonstration and summation of the entire movement". According to Declan Kiberd, "Before Joyce, no writer of fiction had so foregrounded the process of thinking."
However, even proponents of Ulysses such as Anthony Burgess have described the book as "inimitable, and also possibly mad". Ulysses chronicles the peripatetic appointments and encounters of Leopold Bloom in Dublin in the course of an ordinary day, 16 June 1904.
Ulysses is the Latinised name of Odysseus, the hero of Homer's epic poem Odyssey, and the novel establishes a series of parallels between its characters and events and those of the poem.
6. Gulliver's Travels by Jonathan Swift
Regarded as the preeminent prose satirist in the English language, Jonathan Swift (1667–1745) intended this masterpiece, as he once wrote Alexander Pope, to "vex the world rather than divert it." Savagely ironic, it portrays man as foolish at best, and at worst, not much more than an ape.
The direct and unadorned narrative describes four remarkable journies of ship's surgeon Lemuel Gulliver, among them, one to the land of Lilliput, where six-inch-high inhabitants bicker over trivialities; and another to Brobdingnag, a land where giants reduce man to insignificance.
Written with disarming simplicity and careful attention to detail, this classic is diverse in its appeal: for children, it remains an enchanting fantasy. For adults, it is a witty parody of political life in Swift's time and a scathing send-up of manners and morals in 18th-century England.
7. The Great Gatsby by F. Scott Fitzgerald
The Great Gatsby, F. Scott Fitzgerald's third book, stands as the supreme achievement of his career. First published in 1925, this quintessential novel of the Jazz Age has been acclaimed by generations of readers.
The story of the mysteriously wealthy Jay Gatsby and his love for the beautiful Daisy Buchanan, of lavish parties on Long Island at a time when The New York Times noted "gin was the national drink and sex the national obsession," it is an exquisitely crafted tale of America in the 1920s.
8. Clarissa by Samuel Richardson
Pressured by her unscrupulous family to marry a wealthy man she detests, the young Clarissa Harlowe is tricked into fleeing with the witty and debonair Robert Lovelace and places herself under his protection.
Lovelace, however, proves himself to be an untrustworthy rake whose vague promises of marriage are accompanied by unwelcome and increasingly brutal sexual advances. And yet, Clarissa finds his charm alluring, her scrupulous sense of virtue tinged with unconfessed desire.
Told through a complex series of interweaving letters, Clarissa is a richly ambiguous study of a fatally attracted couple and a work of astonishing power and immediacy.
A huge success when it first appeared in 1747, and translated into French and German, it remains one of the greatest of all European novels.
9. Moby Dick by Herman Melville
Moby-Dick; or, The Whale is a novel by Herman Melville, in which Ishmael narrates the monomaniacal quest of Ahab, captain of the whaler Pequod, for revenge on the albino sperm whale Moby Dick, which on a previous voyage destroyed Ahab's ship and severed his leg at the knee.
Although the novel was a commercial failure and out of print at the time of the author's death in 1891, its reputation grew immensely during the twentieth century. D. H. Lawrence called it "one of the strangest and most wonderful books in the world," and "the greatest book of the sea ever written."
Moby-Dick is considered a Great American Novel and an outstanding work of the Romantic period in America and the American Renaissance. "Call me Ishmael" is one of world literature's most famous opening sentences.
The product of a year and a half of writing, the book is dedicated to Nathaniel Hawthorne, "in token of my admiration for his genius," and draws on Melville's experience at sea, on his reading in whaling literature, and on literary inspirations such as Shakespeare and the Bible.
The detailed and realistic descriptions of whale hunting and of extracting whale oil, as well as life aboard ship among a culturally diverse crew, are mixed with an exploration of class and social status, good and evil, and the existence of God.
In addition to narrative prose, Melville uses styles and literary devices ranging from songs, poetry and catalogs to Shakespearean stage directions, soliloquies and asides. The author changed the title at the very last moment in September 1851.
The work first appeared as The Whale in London in October 1851, and then under its definitive title Moby-Dick in New York in November. The whale, however, appears in both the London and New York editions as "Moby Dick," with no hyphen.
The British edition of five hundred copies was not reprinted during the author's life, the American of almost three thousand was reprinted three times at approximately 250 copies, the last reprinting in 1871. These figures are exaggerated because three hundred copies were destroyed in a fire at Harper's; only 3,200 copies were actually sold during the author's life.
10. Tom Jones by Henry Fielding
Fielding's comic masterpiece of 1749 was immediately attacked as `A motley history of bastardism, fornication, and adultery'.
Indeed, his populous novel overflows with a marvellous assortment of prudes, whores, libertines, bumpkins, misanthropes, hypocrites, scoundrels, virgins, and all too fallible humanitarians. At the center of one of the most ingenious plots in English fiction stands a hero whose actions were, in 1749, as shocking as they are funny today.
Expelled from Mr. Allworthy's country estate for his wild temper and sexual conquests, the good-hearted foundling Tom Jones loses his money, joins the army, and pursues his beloved across Britain to London, where he becomes a kept lover and confronts the possibility of incest.
Tom Jones is rightly regarded as Fielding's greatest work, and one of the best books of all time.
11. The Confessions of Nat Turner by William Styron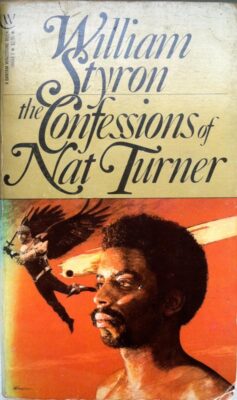 The Confessions of Nat Turner tells the story of a remarkable enslaved preacher who organized and led the only effective and sustained slave revolt in American history. 
The bloody four-day rebellion began on August 21st, 1831, in Southampton County, Virginia that led to the deaths of around 60 white men, women, and children.
Sat in his cold, lonely jail cell awaiting his execution, Nat Turner tells his fascinating and harrowing story in the form of a confession. He takes us on a journey through his life, describing the bitter betrayals and crushing humiliations he and his people suffered in the name of slavery. All of which led to that fateful summer's day in 1831. 
This landmark novel is an eye-opening and sometimes difficult read, but it's an essential book for anyone who wants to understand the realities of slavery in the United States and the bravery and determination of those who fought against it.
12. Hamlet by William Shakespeare
Hamlet is Shakespeare's most popular, and most puzzling, play.
It follows the form of a "revenge tragedy," in which the hero, Hamlet, seeks vengeance against his father's murderer, his uncle Claudius, now the king of Denmark. Much of its fascination, however, lies in its uncertainties.
Among them: What is the Ghost–Hamlet's father demanding justice, a tempting demon, an angelic messenger? Does Hamlet go mad, or merely pretend to? Once he is sure that Claudius is a murderer, why does he not act? Was his mother, Gertrude, unfaithful to her husband or complicit in his murder?
13. The Life and Opinions of Tristram Shandy, Gentleman by Laurence Sterne
Laurence Sterne's great masterpiece of bawdy humour and rich satire defies any attempt to categorize it, with a rich metafictional narrative that might classify it as the first 'postmodern' novel.
Part novel, part digression, its gloriously disordered narrative interweaves the birth and life of the unfortunate 'hero' Tristram Shandy, the eccentric philosophy of his father Walter, the amours and military obsessions of Uncle Toby, and a host of other characters, including Dr. Slop, Corporal Trim and the parson Yorick.
A joyful celebration of the endless possibilities of the art of fiction, Tristram Shandy is also a wry demonstration of its limitations.
14. War and Peace by Leo Tolstoy
War and Peace broadly focuses on Napoleon's invasion of Russia in 1812 and follows three of the most well-known characters in literature. Pierre Bezukhov is the illegitimate son of a count who is fighting for his inheritance and yearning for spiritual fulfillment.
Prince Andrei Bolkonsky leaves his family behind to fight in the war against Napoleon. Natasha Rostov is the beautiful young daughter of a nobleman who intrigues both men.
As Napoleon's army invades, Tolstoy brilliantly follows characters from diverse backgrounds—peasants and nobility, civilians and soldiers—as they struggle with the problems unique to their era, their history, and their culture.
And as the novel progresses, these characters transcend their specificity, becoming some of the most moving—and human—figures in world literature.
15. Emma by Jane Austen
Beautiful, clever, rich—and single—Emma Woodhouse is perfectly content with her life and sees no need for either love or marriage.
Nothing, however, delights her more than interfering in the romantic lives of others. But when she ignores the warnings of her good friend Mr. Knightley and attempts to arrange a suitable match for her protegee Harriet Smith, her carefully laid plans soon unravel and have consequences that she never expected.
With its imperfect but charming heroine and its witty and subtle exploration of relationships, Emma is often seen as Jane Austen's most flawless work. 
Love Jane Austen books? Check out our favorite Jane Austen quotes!
16. The Odyssey by Homer
"Sing to me of the man, Muse, the man of twists and turns driven time and again off course, once he had plundered the hallowed heights of Troy."
So begins Robert Fagles' magnificent translation of the Odyssey, which Jasper Griffin in the New York Times Book Review hails as "a distinguished achievement."
If the Iliad is the world's greatest war epic, the Odysseyis literature's grandest evocation of an everyman's journey through life.
Odysseus' reliance on his wit and wiliness for survival in his encounters with divine and natural forces during his ten-year voyage home to Ithaca after the Trojan War is at once a timeless human story and an individual test of moral endurance.
17. Frankenstein by Mary Shelley
Frankenstein; or, The Modern Prometheus, is a novel written by English author Mary Shelley about the young student of science Victor Frankenstein, who creates a grotesque but sentient creature in an unorthodox scientific experiment.
Shelley started writing the story when she was eighteen, and the novel was published when she was twenty. The first edition was published anonymously in London in 1818. Shelley's name appears on the second edition, published in France in 1823.
Shelley had traveled through Europe in 1814, journeying along the river Rhine in Germany with a stop in Gernsheim which is just 17 km (10 mi) away from Frankenstein Castle, where two centuries before an alchemist was engaged in experiments.
Later, she traveled in the region of Geneva (Switzerland)—where much of the story takes place—and the topics of galvanism and other similar occult ideas were themes of conversation among her companions, particularly her lover and future husband, Percy Shelley.
Mary, Percy, Lord Byron, and John Polidori decided to have a competition to see who could write the best horror story.
After thinking for days, Shelley dreamt about a scientist who created life and was horrified by what he had made; her dream later evolved into the story within the novel.
18. One Hundred Years of Solitude by Gabriel Garcia Marquez
One Hundred Years of Solitude tells the story of the rise and fall, birth and death of the mythical town of Macondo through the history of the Buendía family.
Inventive, amusing, magnetic, sad, and alive with unforgettable men and women — brimming with truth, compassion, and a lyrical magic that strikes the soul — this novel is a masterpiece in the art of fiction.
19 Nightmare Abbey by Thomas Love Peacock
This 1818 novel is set in a former abbey whose owner, Christopher Glowry, is host to visitors who enjoy his hospitality and engage in endless debate. Among these guests are figures recognizable to Peacock's contemporaries, including characters based on Lord Byron and Samuel Taylor Coleridge.
Mr. Glowry's son Scythrop (also modeled on a famous Romantic, Peacock's friend Percy Bysshe Shelley) locks himself up in a tower where he reads German tragedies and transcendental philosophy and develops a "passion for reforming the world."
Disappointed in love, a sorrowful Scythrop decides the only thing to do is to commit suicide, but circumstances persuade him to instead follow his father in a love of misanthropy and Madeira.
In addition to satire and comic romance, Nightmare Abbey presents a biting critique of the texts we view as central to British romanticism.
20. The Divine Comedy by Dante Alighieri
Belonging in the immortal company of the great works of literature, Dante Alighieri's poetic masterpiece, The Divine Comedy, is a moving human drama, an unforgettable visionary journey through the infinite torment of Hell, up the arduous slopes of Purgatory, and on to the glorious realm of Paradise—the sphere of universal harmony and eternal salvation. It is often reguarded as one of the best books of all time.
21. The Narrative of Arthur Gordon Pym of Nantucket by Edgar Allan Poe
Arthur Gordon Pym is a stowaway on the Nantucket whaling ship Grampus. During his journey he endures shipwreck, mutiny, starvation and cannibalism.
Arthur is saved by the crew of Jane Guy and continues his adventures further south, eventually reaching the South Pole.
22. The Brothers Karamazov by Fyodor Dostoyevsky
The Brothers Karamasov is a murder mystery, a courtroom drama, and an exploration of erotic rivalry in a series of triangular love affairs involving the "wicked and sentimental" Fyodor Pavlovich Karamazov and his three sons―the impulsive and sensual Dmitri; the coldly rational Ivan; and the healthy, red-cheeked young novice Alyosha.
Through the gripping events of their story, Dostoevsky portrays the whole of Russian life, is social and spiritual striving, in what was both the golden age and a tragic turning point in Russian culture.
23. Sybil by Benjamin Disraeli
One of the best books of all time, Benjamin Disraeli's Sybil, or The Two Nations.
If you haven't read this classic already, then you're missing out.
24. Madame Bovary by Gustave Flaubert
Emma Bovary is the original desperate housewife. Beautiful but bored, she spends lavishly on clothes and on her home and embarks on two disappointing affairs in an effort to make her life everything she believes it should be.
Soon heartbroken and crippled by debts, she takes drastic action, with tragic consequences for her husband and daughter.
In this landmark new translation of Gustave Flaubert's masterwork, award-winning writer and translator Lydia Davis honors the nuances and particulars of Flaubert's legendary prose style, giving new life in English to the book that redefined the novel as an art form.
25. Jane Eyre by Charlotte Bronte
Jane Eyre is a novel by English writer Charlotte Brontë. It was published on 16 October 1847 under the pen name "Currer Bell."
Primarily of the bildungsroman genre, Jane Eyre follows the emotions and experiences of its title character, including her growth to adulthood, and her love for Mr. Rochester, the byronic master of fictitious Thornfield Hall.
In its internalization of the action — the focus is on the gradual unfolding of Jane's moral and spiritual sensibility and all the events are coloured by a heightened intensity that was previously the domain of poetry — Jane Eyre revolutionised the art of fiction.
Charlotte Brontë has been called the 'first historian of the private consciousness' , literary ancestor of writers like Joyce and Proust.
The novel contains elements of social criticism, with a strong sense of morality at its core, but is nonetheless a novel many consider ahead of its time given the individualistic character of Jane and the novel's exploration of classism, sexuality, religion, and proto-feminism.
26. The Adventures of Huckleberry Finn by Mark Twain
Adventures of Huckleberry Finn is a novel by Mark Twain, first published in the United Kingdom in December 1884 and in the United States in February 1885.
Commonly named among the Great American Novels, the work is among the first in major American literature to be written throughout in vernacular English, characterized by local color regionalism.
It is told in the first person by Huckleberry "Huck" Finn, a friend of Tom Sawyer and narrator of two other Twain novels (Tom Sawyer Abroad and Tom Sawyer, Detective).
It is a direct sequel to The Adventures of Tom Sawyer. The book is noted for its colorful description of people and places along the Mississippi River. Set in a Southern antebellum society that had ceased to exist about twenty years before the work was published,
Adventures of Huckleberry Finn is an often scathing satire on entrenched attitudes, particularly racism.
27. Vanity Fair by William Thackeray
Vanity Fair, one of the best books of all time, is a novel by William Makepeace Thackeray that satirizes society in early 19th-century England.
Like many novels of the time, Vanity Fair was published as a serial before being sold in book form.
Thackeray meant the book to be not only entertaining but also instructive. This is shown both by the narrator of the book and in Thackeray's private correspondence.
The novel is now remembered as a classic of English literature, though some critics claim that it has structural problems. Thackeray sometimes lost track of the huge scope of his work, mixing up characters' names and minor plot details.
The number of allusions and references it contains can make it difficult for modern readers to follow.
28. The Iliad by Homer
Gripping listeners and readers for more than 2,700 years, The Iliad is the story of the Trojan War and the rage of Achilles. Combining the skills of a poet and scholar, Robert Fagles brings the energy of contemporary language to this enduring heroic epic.
If The Iliad is the world's greatest war story, then The Odyssey is literature's greatest evocation of every man's journey through life.
Here again, Fagles has performed the translator's task magnificently, giving us an Odyssey to read aloud, to savor, and to treasure for its sheer lyrical mastery.
Each volume contains a superb introduction with textual and critical commentary by renowned classicist Bernard Knox.
29. David Copperfield by Charles Dickens
David Copperfield is the story of a young man's adventures on his journey from an unhappy and impoverished childhood to the discovery of his vocation as a successful novelist.
Among the gloriously vivid cast of characters he encounters are his tyrannical stepfather, Mr. Murdstone; his formidable aunt, Betsey Trotwood; the eternally humble yet treacherous Uriah Heep; frivolous, enchanting Dora; and the magnificently impecunious Micawber, one of literature's great comic creations. 
These enduring characters make this one of the best books of all time. 
30. Lolita by Vladimir Nabokov
Awe and exhiliration — along with heartbreak and mordant wit — abound in Lolita, Nabokov's most famous and controversial novel. The book tells the story of the aging Humbert Humbert's obsessive, devouring, and doomed passion for the nymphet Dolores Haze.
Lolita is also the story of a hypercivilized European colliding with the cheerful barbarism of postwar America. Most of all, it is a meditation on love — love as outrage and hallucination, madness and transformation.
31. The Scarlet Letter by Nathaniel Hawthorne
The Scarlet Letter, written by Nathaniel Hawthorne and published in 1850, was considered a scandalous novel at the time. Now one of the best books of all time, it was strongly disapproved of and banned by Russian tsars.
Today, The Scarlet Letter is included in school curriculum. This novel tells the story of Hester Prynne, who conceives a daughter through an affair and struggles to create a new life of repentance and dignity.
For the Puritan Boston in the 17th century New England, this is a terrible violation of morality. Hester is therefore paraded through the town, holding her baby and wearing the red letter "A" that marks an adulteress. But she continues to fight for what and whom she loves.
The Scarlet Letter is the first novel of Nathaniel Hawthorne and the first work, in which the Old World has opened towards new American literature.
32. Alice's Adventures in Wonderland by Lewis Carroll
Alice's Adventures in Wonderland is an 1865 novel written by English author Charles Lutwidge Dodgson under the pseudonym Lewis Carroll.
It tells of a girl named Alice falling through a rabbit hole into a fantasy world populated by peculiar, anthropomorphic creatures.
The tale plays with logic, giving the story lasting popularity with adults as well as with children. It is considered to be one of the best books of all time.
Its narrative course and structure, characters and imagery have been enormously influential in both popular culture and literature, especially in the –.
33. The Moonstone by Wilkie Collins
Rachel Verinder, a young Englishwoman, inherits a large Indian diamond on her eighteenth birthday. It is a legacy from her uncle, a corrupt English army officer who served in India.
The diamond is of great religious significance as well as being extremely valuable, and three Hindu priests have dedicated their lives to recovering it. The story incorporates elements of the legendary origins of the Hope Diamond (or perhaps the Orloff Diamond).
The Moonstone was published in 1868 and is considered by most people to be the first detective novel. Given the novels place in the history of the genre, that alone should put this book on most people's reading lists.
To sweeten the pot, the plot is compelling, the last hundred pages I couldn't have put the book down for anything. I was caught up in the case and wanted to find out the why and the who in the mysterious circumstances surrounding the MOONSTONE.
34. Pride and Prejudice by Jane Austen
Pride and Prejudice is a novel of manners by Jane Austen, first published in 1813. The story follows the main character, Elizabeth Bennet, as she deals with issues of manners, upbringing, morality, education, and marriage in the society of the landed gentry of the British Regency.
Elizabeth is the second of five daughters of a country gentleman living near the fictional town of Meryton in Hertfordshire, near London. Page 2 of a letter from Jane Austen to her sister Cassandra (11 June 1799) in which she first mentions Pride and Prejudice, using its working title First Impressions.
Set in England in the early 19th century, Pride and Prejudice tells the story of Mr. and Mrs. Bennet's five unmarried daughters after the rich and eligible Mr. Bingley and his status-conscious friend, Mr. Darcy, have moved into their neighborhood.
While Bingley takes an immediate liking to the eldest Bennet daughter, Jane, Darcy has difficulty adapting to local society and repeatedly clashes with the second-eldest Bennet daughter, Elizabeth.
It has become one of the best books of all time, selling over 20 million copies. And it continues to receive considerable attention from literary scholars. 
35. Little Women by Louisa May Alcott
Little Women is a novel by American author Louisa May Alcott, which was originally published in two volumes in 1868 and 1869. Alcott wrote the books rapidly over several months at the request of her publisher.
The novel follows the lives of four sisters — Meg, Jo, Beth, and Amy March — detailing their passage from childhood to womanhood. It's loosely based on the author and her three sisters.
Little Women was an immediate commercial and critical success. And readers demanded to know more about the characters.
Alcott quickly completed a second volume, entitled Good Wives. It was also successful. The two volumes were issued in 1880 in a single work entitled Little Women.
Alcott also wrote two sequels to her popular work, both of which also featured the March sisters: Little Men (1871) and Jo's Boys (1886). Although Little Women was a novel for girls, it differed notably from the current writings for children, especially girls.
The novel addressed three major themes: "domesticity, work, and true love, all of them interdependent and each necessary to the achievement of its heroine's individual identity."
36. The Catcher in the Rye by J. D. Salinger
Anyone who has read J.D. Salinger's New Yorker stories, particularly A Perfect Day for Bananafish, Uncle Wiggily in Connecticut, The Laughing Man, and For Esme–With Love and Squalor, will not be surprised by the fact that his first novel is full of children.
The hero-narrator of The Catcher in the Rye is an ancient child of sixteen, a native New Yorker named Holden Caulfield. Through circumstances that tend to preclude adult, secondhand description, he leaves his prep school in Pennsylvania and goes underground in New York City for three days.
The boy himself is at once too simple and too complex for us to make any final comment about him or his story.
Perhaps the safest thing we can say about Holden is that he was born in the world not just strongly attracted to beauty but, almost, hopelessly impaled on it.
37. The Sign of Four by Arthur Conan Doyle
The Sign of Four was first released to magazines in 1890. It was later published in book format and is also known by the title The Sign of the Four. It is the second Sherlock Holmes novel, after A Study in Scarlet.
The plot involves service in India, the Indian Rebellion of 1857, a stolen treasure, and a secret pact among four convicts ("the Four" of the title) and two corrupt prison guards… and of course, Sherlock Holmes.
38. The Sound and the Fury by William Faulkner
The Sound and the Fury is the tragedy of the Compson family, featuring some of the most memorable characters in literature. These include the beautiful, rebellious Caddy; the manchild Benjy; haunted Quentin; Jason, the brutal cynic; and Dilsey, their black servant.
Their lives fragmented and harrowed by history and legacy, the character's voices and actions mesh to create what is arguably Faulkner's masterpiece and  one of the greatest novels of the twentieth century.
"I give you the mausoleum of all hope and desire. . .  I give it to you not that you may remember time, but that you might forget it now and then for a moment and not spend all of your breath trying to conquer it. Because no battle is ever won he said. They are not even fought. The field only reveals to man his own folly and despair, and victory is an illusion of philosophers and fools." —from The Sound and the Fury
39. The Picture of Dorian Gray by Oscar Wilde
The Picture of Dorian Gray is an 1891 philosophical novel by Irish writer and playwright Oscar Wilde.
First published as a serial story in the July 1890 issue of Lippincott's Monthly Magazine, the editors feared the story was indecent, and without Wilde's knowledge, deleted five hundred words before publication.
Despite that censorship, The Picture of Dorian Gray offended the moral sensibilities of British book reviewers, some of whom said that Oscar Wilde merited prosecution for violating the laws guarding the public morality.
In response, Wilde aggressively defended his novel and art in correspondence with the British press. Today The Picture of Dorian Gray is regarded as one of the best books of all time.
40. To the Lighthouse by Virginia Woolf
"Radiant as [To the Lighthouse] is in its beauty, there could never be a mistake about it: here is a novel to the last degree severe and uncompromising. I think that beyond being about the very nature of reality, it is itself a vision of reality." — Eudora Welty, from the Introduction.
The serene and maternal Mrs. Ramsay, the tragic yet absurd Mr. Ramsay, and their children and assorted guests are on holiday on the Isle of Skye.
From the seemingly trivial postponement of a visit to a nearby lighthouse, Woolf constructs a remarkable, moving examination of the complex tensions and allegiances of family life and the conflict between men and women.
41. Jude the Obscure by Thomas Hardy
Jude Fawley's hopes of a university education are lost when he is trapped into marrying the earthy Arabella, who later abandons him.
Moving to the town of Christminster where he finds work as a stonemason, Jude meets and falls in love with his cousin Sue Bridehead, a sensitive, freethinking "New Woman."
Refusing to marry merely for the sake of religious convention, Jude and Sue decide instead to live together, but they are shunned by society and poverty soon threatens to ruin them.
Jude the Obscure, Hardy's last novel, caused a public furor when it was first published, with its fearless and challenging exploration of class and sexual relationships.
42. Heart of Darkness by Joseph Conrad
Heart of Darkness is a short novel by Polish novelist Joseph Conrad, written as a frame narrative, about Charles Marlow's experience as an ivory transporter down the Congo River in Central Africa.
The river is "a mighty big river, that you could see on the map, resembling an immense snake uncoiled, with its head in the sea, its body at rest curving afar over a vast country, and its tail lost in the depths of the land". In the course of his travel in central Africa, Marlow becomes obsessed with Mr. Kurtz.
The story is a complex exploration of the attitudes people hold on what constitutes a barbarian versus a civilized society and the attitudes on colonialism and racism that were part and parcel of European imperialism.
Originally published as a three-part serial story, in Blackwood's Magazine, the novella Heart of Darkness has been variously published and translated into many languages. In 1998, the Modern Library ranked Heart of Darkness as the sixty-seventh of the hundred best novels in English of the twentieth century.
43. The Red Badge of Courage by Stephen Crane
The Red Badge of Courage is a war novel by American author Stephen Crane. Taking place during the American Civil War, the story is about a young private of the Union Army, Henry Fleming, who flees from the field of battle.
Overcome with shame, he longs for a wound, a "red badge of courage," to counteract his cowardice. When his regiment once again faces the enemy, Henry acts as standard-bearer.
Although Crane was born after the war, and had not at the time experienced battle first-hand, the novel is known for its realism. He began writing what would become his second novel in 1893, using various contemporary and written accounts (such as those published previously by Century Magazine) as inspiration.
It is believed that he based the fictional battle on that of Chancellorsville; he may also have interviewed veterans of the 124th New York Volunteer Infantry Regiment, commonly known as the Orange Blossoms. Initially shortened and serialized in newspapers in December 1894, the novel was published in full in October 1895.
A longer version of the work, based on Crane's original manuscript, was published in 1982. The novel is known for its distinctive style, which includes realistic battle sequences as well as the repeated use of color imagery, and ironic tone.
Separating itself from a traditional war narrative, Crane's story reflects the inner experience of its protagonist (a soldier fleeing from combat) rather than the external world around him. Also notable for its use of what Crane called a "psychological portrayal of fear", the novel's allegorical and symbolic qualities are often debated by critics.
Several of the themes that the story explores are maturation, heroism, cowardice, and the indifference of nature. The Red Badge of Courage garnered widespread acclaim, what H. G. Wells called "an orgy of praise", shortly after its publication, making Crane an instant celebrity at the age of twenty-four.
44. Anna Karenina by Leo Tolstoy
Described by William Faulkner as the best novel ever written and by Fyodor Dostoevsky as "flawless," Anna Kareninatells of the doomed love affair between the sensuous and rebellious Anna and the dashing officer, Count Vronsky.
Tragedy unfolds as Anna rejects her passionless marriage and thereby exposes herself to the hypocrisies of society. Set against a vast and richly textured canvas of nineteenth-century Russia, the novel's seven major characters create a dynamic imbalance, playing out the contrasts of city and country life and all the variations on love and family happiness.
While previous versions have softened the robust and sometimes shocking qualities of Tolstoy's writing, Pevear and Volokhonsky have produced a translation true to his powerful voice.
Beautiful, vigorous, and eminently readable, this Anna Kareninawill be the definitive text for generations to come. 
45. Dracula by Bram Stoker
During a business visit to Count Dracula's castle in Transylvania, a young English solicitor finds himself at the center of a series of horrifying incidents. Jonathan Harker is attacked by three phantom women, observes the Count's transformation from human to bat form, and discovers puncture wounds on his own neck that seem to have been made by teeth.
Harker returns home upon his escape from Dracula's grim fortress, but a friend's strange malady — involving sleepwalking, inexplicable blood loss, and mysterious throat wounds — initiates a frantic vampire hunt.
The popularity of Bram Stoker's 1897 horror romance is as deathless as any vampire. Its supernatural appeal has spawned a host of film and stage adaptations, and more than a century after its initial publication, it continues to hold readers spellbound.
46. Great Expectations by Charles Dickens
Great Expectations is Charles Dickens's thirteenth novel. It is his second novel, after David Copperfield, to be fully narrated in the first person.
Great Expectations is a bildungsroman, or a coming-of-age novel, and it is a classic work of Victorian literature. It depicts the growth and personal development of an orphan named Pip.
The novel was first published in serial form in Dickens's weekly periodical All the Year Round, from 1 December 1860 to August 1861. In October 1861, Chapman and Hall published the novel in three volumes. Dickens originally intended Great Expectations to be twice as long, but constraints imposed by the management of All the Year Round limited the novel's length.
The novel is collected and dense, with a conciseness unusual for Dickens. According to G. K. Chesterton, Dickens penned Great Expectations in "the afternoon of [his] life and fame."
It was the penultimate novel Dickens completed, preceding Our Mutual Friend. It is set among the marshes of Kent and in London in the early to mid-1800s. The novel contains some of Dickens most memorable scenes, including its opening, in a graveyard, when the young orphan Pip is accosted by the escaped convict, Abel Magwitch.
Great Expectations is a graphic book, full of extreme imagery, poverty, prison ships ("the hulks"), barriers and chains, and fights to the death. Upon its release, Thomas Carlyle spoke of "All that Pip's nonsense."
Later, George Bernard Shaw praised the novel as "All of one piece and consistently truthfull." Dickens felt Great Expectations was his best work, calling it "a very fine idea," and was very sensitive to compliments from his friends: "Bulwer, who has been, as I think you know, extraordinarily taken by the book."
Great Expectations has a colourful cast that has entered popular culture: the capricious Miss Havisham, the cold and beautiful Estella, Joe the kind and generous blacksmith, the dry and sycophantic Uncle Pumblechook, Mr. Jaggers, Wemmick with his dual personality, and the eloquent and wise friend, Herbert Pocket.
Throughout the narrative, typical Dickensian themes emerge: wealth and poverty, love and rejection, and the eventual triumph of good over evil. Great Expectations has become very popular and is now taught as a classic in many English classes. It has been translated into many languages and adapted many times in film and other media.
47. Hadrian the Seventh by Frederick Rolfe
Frederick William Rolfe, who styled himself "Baron Corvo" and who published under the slightly misleading abbreviation "Fr. Rolfe", is one of the most brilliant and eccentric geniuses of English fiction.
Rejected for the priesthood, betrayed and deceived by all those he considered his friends, and reduced to abject poverty, he turned to writing, and of his many unusual works, Hadrian the Seventh – part fantasy, part autobiography, and partly a savage attack on his enemies – remains his greatest achievement.
48. Middlemarch by George Eliot
George Eliot's novel, Middlemarch: A Study of Provincial Life, explores a fictional nineteenth-century Midlands town in the midst of modern changes.
The proposed Reform Bill promises political change; the building of railroads alters both the physical and cultural landscape; new scientific approaches to medicine incite public division; and scandal lurks behind respectability. The quiet drama of ordinary lives and flawed choices are played out in the complexly portrayed central characters of the novel—the idealistic Dorothea Brooke; the ambitious Dr. Lydgate; the spendthrift Fred Vincy; and the steadfast Mary Garth.
The appearance of two outsiders further disrupts the town's equilibrium—Will Ladislaw, the spirited nephew of Dorothea's husband, the Rev. Edward Casaubon, and the sinister John Raffles, who threatens to expose the hidden past of one of the town's elite. Middlemarch displays George Eliot's clear-eyed yet humane understanding of characters caught up in the mysterious unfolding of self-knowledge. 
49. The Rainbow by DH Lawrence
Set in the rural midlands of England, The Rainbow revolves around three generations of the Brangwen family over a period of more than sixty years, setting them against the emergence of modern England.
When Tom Brangwen marries a Polish widow and adopts her daughter as his own, he is unprepared for the conflict and passion that erupt. Suffused with biblical imagery, The Rainbow addresses searching human issues in a setting of precise and vivid detail.
50. Catch-22 by Joseph Heller
Set in Italy during World War II, this is the story of the incomparable, malingering bombardier, Yossarian, a hero who is furious because thousands of people he has never met are trying to kill him. But his real problem is not the enemy—it is his own army, which keeps increasing the number of missions the men must fly to complete their service.
Yet if Yossarian makes any attempt to excuse himself from the perilous missions he's assigned, he'll be in violation of Catch-22, a hilariously sinister bureaucratic rule: a man is considered insane if he willingly continues to fly dangerous combat missions, but if he makes a formal request to be removed from duty, he is proven sane and therefore ineligible to be relieved.
51. The Age of Innocence by Edith Wharton
The Age of Innocence is Edith Wharton's twelfth novel, initially serialized in four parts in the Pictorial Review magazine in 1920, and later released by D. Appleton and Company as a book in New York and in London. It won the 1921 Pulitzer Prize for Fiction, making it the first novel written by a woman to win the Pulitzer Prize for Fiction, and thus Wharton the first woman to win the prize.The story is set in upper-class New York City in the 1870s.
52. The Grapes of Wrath by John Steinbeck
First published in 1939, Steinbeck's Pulitzer Prize-winning epic of the Great Depression chronicles the Dust Bowl migration of the 1930s and tells the story of one Oklahoma farm family, the Joads—driven from their homestead and forced to travel west to the promised land of California.
Out of their trials and their repeated collisions against the hard realities of an America divided into Haves and Have-Nots evolves a drama that is intensely human yet majestic in its scale and moral vision, elemental yet plainspoken, tragic but ultimately stirring in its human dignity. 
A portrait of the conflict between the powerful and the powerless, of one man's fierce reaction to injustice, and of one woman's stoical strength, the novel captures the horrors of the Great Depression and probes into the very nature of equality and justice in America. 
At once a naturalistic epic, captivity narrative, road novel, and transcendental gospel, Steinbeck's powerful landmark novel is perhaps the most American of American Classics.
53. Babbitt by Sinclair Lewis
In this sardonic portrait of the up-and-coming middle class during the prosperous 1920s, Sinclair Lewis (1885-1951) perfectly captures the sound, the feel, and the attitudes of the generation that created the cult of consumerism.
With a sharp eye for detail and keen powers of observation, Lewis tracks successful realtor George Babbitt's daily struggles to rise to the top of his profession while maintaining his reputation as an upstanding family man. On the surface, Babbitt appears to be the quintessential middle-class embodiment of conservative values and enthusiasm for the well-to-do lifestyle of the small entrepreneur.
But beneath the complacent facade, he also experiences a rising, nameless discontent. These feelings eventually lead Babbitt into risky escapades that threaten his family and his standing in the community.
54. Absalom, Absalom! by William Faulkner
Absalom, Absalom! has long been regarded as one of William Faulkner's most difficult, dense, and multilayered novels. It is, on one level, the story of Thomas Sutpen, an enigmatic stranger who came to Jefferson in the early 1830s to wrest his mansion out of the muddy bottoms of the north Mississippi wilderness. He was a man, Faulkner said, "who wanted sons and the sons destroyed him."
On another level, the book narrates the tragedy that befalls the entire Sutpen family and that tragedy's legacy that continues well into the twentieth century and beyond.
The novel's intricate, demanding prose style, and its haunting dramatization of the South's intricate, demanding history make it a masterpiece of twentieth-century American literature.
55. A Passage to India by EM Forster
Among the greatest novels of the twentieth century and the basis for director David Lean's Academy Award-winning film, A Passage to India tells of the clash of cultures in British India after the turn of the century. In exquisite prose, Forster reveals the menace that lurks just beneath the surface of ordinary life, as a common misunderstanding erupts into a devastating affair.
56. The Trial by Franz Kafka
Written in 1914, The Trial is one of the most important novels of the twentieth century: the terrifying tale of Josef K., a respectable bank officer who is suddenly and inexplicably arrested and must defend himself against a charge about which he can get no information.
Whether read as an existential tale, a parable, or a prophecy of the excesses of modern bureaucracy wedded to the madness of totalitarianism, Kafka's nightmare has resonated with chilling truth for generations of readers. This new edition is based upon the work of an international team of experts who have restored the text, the sequence of chapters, and their division to create a version that is as close as possible to the way the author left it.
57. Gentlemen Prefer Blondes by Anita Loos
This delirious 1925 Jazz Age classic introduced readers to Lorelei Lee, the small-town girl from Little Rock, who has become one of the most timeless characters in American fiction.
Outrageous and charming, this not-so-dumb blonde has been portrayed on stage and screen by Carol Channing and Marilyn Monroe and has become the archetype of the ootloose, good-hearted gold digger (not that she sees herself that way). Masquerading as her diaries, Gentlemen Prefer Blondes follows Lorelei as she entertains suitors across Europe before returning home to marry a millionaire.
In this delightfully droll and witty book, Lorelei's glamorous pragmatism shines, as does Anita Loos's mastery of irony and dialect. A craze in its day and with ageless appeal, this new Liveright edition puts Lorelei back where she belongs: front and center.
58. Invisible Man by Ralph Ellison
A first novel by an unknown writer, it remained on the bestseller list for sixteen weeks, won the National Book Award for fiction, and established Ralph Ellison as one of the key writers of the century.
The nameless narrator of the novel describes growing up in a black community in the South, attending a Negro college from which he is expelled, moving to New York and becoming the chief spokesman of the Harlem branch of "the Brotherhood", and retreating amid violence and confusion to the basement lair of the Invisible Man he imagines himself to be. The book is a passionate and witty tour de force of style, strongly influenced by T.S. Eliot's The Waste Land, Joyce, and Dostoevsky.
59. The Sun Also Rises by Ernest Hemingway
The quintessential novel of the Lost Generation, The Sun Also Rises is one of Ernest Hemingway's masterpieces and a classic example of his spare but powerful writing style.
A poignant look at the disillusionment and angst of the post-World War I generation, the novel introduces two of Hemingway's most unforgettable characters: Jake Barnes and Lady Brett Ashley. The story follows the flamboyant Brett and the hapless Jake as they journey from the wild nightlife of 1920s Paris to the brutal bullfighting rings of Spain with a motley group of expatriates.
It is an age of moral bankruptcy, spiritual dissolution, unrealized love, and vanishing illusions. First published in 1926, The Sun Also Rises helped to establish Hemingway as one of the greatest writers of the twentieth century.
60. The Red and the Black by Stendhal
Handsome, ambitious Julien Sorel is determined to rise above his humble provincial origins. Soon realizing that success can only be achieved by adopting the subtle code of hypocrisy by which society operates, he begins to achieve advancement through deceit and self-interest.
His triumphant career takes him into the heart of glamorous Parisian society, along the way conquering the gentle, married Madame de Rênal, and the haughty Mathilde. But then Julien commits an unexpected, devastating crime—and brings about his own downfall.
The Red and the Black is a lively, satirical portrayal of French society after Waterloo, riddled with corruption, greed and ennui, and Julien—the cold exploiter whose Machiavellian campaign is undercut by his own emotions—is one of the most intriguing characters in European literature.
61. The Maltese Falcon by Dashiell Hammett
A treasure worth killing for. Sam Spade, a slightly shopworn private eye with his own solitary code of ethics.
A perfumed grafter named Joel Cairo, a fat man name Gutman, and Brigid O'Shaughnessy, a beautiful and treacherous woman whose loyalties shift at the drop of a dime. These are the ingredients of Dashiell Hammett's iconic, influential, and beloved The Maltese Falcon.
62. The Aeneid by Virgil
Fleeing the ashes of Troy, Aeneas, Achilles' mighty foe in the Iliad, begins an incredible journey to fulfill his destiny as the founder of Rome. His voyage will take him through stormy seas, entangle him in a tragic love affair, and lure him into the world of the dead itself–all the way tormented by the vengeful Juno, Queen of the Gods.
Ultimately, he reaches the promised land of Italy where, after bloody battles and with high hopes, he founds what will become the Roman empire. An unsparing portrait of a man caught between love, duty, and fate, the Aeneid redefines passion, nobility, and courage for our times.
63. Brave New World by Aldous Huxley
Aldous Huxley is rightly considered a prophetic genius and one of the most important literary and philosophical voices of the 20th Century, and Brave New World is his masterpiece.
From the author of The Doors of Perception, Island, and countless other works of fiction, non-fiction, philosophy, and poetry, comes this powerful work of speculative fiction that has enthralled and terrified readers for generations. Brave New World remains absolutely relevant to this day as both a cautionary dystopian tale in the vein of the George Orwell classic 1984, and as thought-provoking, thoroughly satisfying entertainment.
64. Beloved by Toni Morrison
Staring unflinchingly into the abyss of slavery, this spellbinding novel transforms history into a story as powerful as Exodus and as intimate as a lullaby.
Sethe, its protagonist, was born a slave and escaped to Ohio, but eighteen years later she is still not free. She has too many memories of Sweet Home, the beautiful farm where so many hideous things happened.
And Sethe's new home is haunted by the ghost of her baby, who died nameless and whose tombstone is engraved with a single word: Beloved. Filled with bitter poetry and suspense as taut as a rope, Beloved is a towering achievement.
65. Cold Comfort Farm by Stella Gibbons
The deliriously entertaining Cold Comfort Farm is "very probably the funniest book ever written" (The Sunday Times, London), a hilarious parody of D. H. Lawrence's and Thomas Hardy's earthy, melodramatic novels.
When the recently orphaned socialite Flora Poste descends on her relatives at the aptly named Cold Comfort Farm in deepest Sussex, she finds a singularly miserable group in dire need of her particular talent: organization.
66. The Stranger by Albert Camus
Through the story of an ordinary man unwittingly drawn into a senseless murder on an Algerian beach, Camus explored what he termed "the nakedness of man faced with the absurd."
67. Nineteen Nineteen by John Dos Passos
Three novels from the pen of dos Passos. Stories from the early part of the last century. A good look into the lives of the 1920s and 1930s.
68. Leaves of Grass by Walt Whitman
When Walt Whitman self-published Leaves of Grass in 1855, he rocked the literary world and forever changed the course of poetry. In subsequent editions, Whitman continued to revise and expand his poems–but none matched the raw power and immediacy of the first edition.
This beautifully-designed volume presents the original edition Leaves of Grass in its entirety, along with Ralph Waldo Emerson's famous letter to Whitman. 
69. Tropic of Cancer by Henry Miller
2015 Reprint of 1961 Edition. Full facsimile of the original edition. Not reproduced with Optical Recognition Software. "Tropic of Cancer" has been described as "notorious for its candid sexuality" and as responsible for the "free speech that we now take for granted in literature".
It was first published in 1934 by the Obelisk Press in Paris, France, but this edition was banned in the United States. Its re-publication in 1961 in the U.S. by Grove Press led to obscenity trials that tested American laws on pornography in the early 1960s.
In 1964, the U.S. Supreme Court declared the book non-obscene. It is regarded as an important work of 20th-century literature. The Modern Library considers it one of the best 101 Novels ever published.
70. To Kill a Mockingbird by Harper Lee
One of the most cherished stories of all time, To Kill a Mockingbird has been translated into more than forty languages, sold more than forty million copies worldwide, served as the basis for an enormously popular motion picture, and was voted one of the best novels of the twentieth century by librarians across the country.
A gripping, heart-wrenching, and wholly remarkable tale of coming-of-age in a South poisoned by virulent prejudice, it views a world of great beauty and savage inequities through the eyes of a young girl, as her father—a crusading local lawyer—risks everything to defend a black man unjustly accused of a terrible crime.
71. Scoop by Evelyn Waugh
Lord Copper, newspaper magnate and proprietor of the Daily Beast, has always prided himself on his intuitive flair for spotting ace reporters. That is not to say he has not made the odd blunder, however, and may in a moment of weakness make another.
Acting on a dinner party tip from Mrs. Algernon Stitch, Lord Copper feels convinced that he has hit on just the chap to cover a promising war in the African Republic of Ishmaelia. So begins Scoop, Waugh's exuberant comedy of mistaken identity and brilliantly irreverent satire of the hectic pursuit of hot news.
72. A Portrait of the Artist as a Young Man by James Joyce
A Portrait of the Artist as a Young Man is the first novel of Irish writer James Joyce. A Künstlerroman in a modernist style, it traces the intellectual and religio-philosophical awakening of young Stephen Dedalus, a fictional alter ego of Joyce and an allusion to Daedalus, the consummate craftsman of Greek mythology.
Stephen questions and rebels against the Catholic and Irish conventions under which he has grown, culminating in his self-exile from Ireland to Europe. The work uses techniques that Joyce developed more fully in Ulysses (1922) and Finnegans Wake (1939).
A Portrait began life in 1903 as Stephen Hero—a projected 63-chapter autobiographical novel in a realistic style. After 25 chapters, Joyce abandoned Stephen Hero in 1907 and set to reworking its themes and protagonist into a condensed five-chapter novel, dispensing with strict realism and making extensive use of free indirect speech that allows the reader to peer into Stephen's developing consciousness.
American modernist poet Ezra Pound had the novel serialized in the English literary magazine The Egoist in 1914 and 1915, and published as a book in 1916 by B. W. Huebsch of New York. The publication of A Portrait and the short story collection Dubliners (1914) earned Joyce a place at the forefront of literary modernism.
73. Murphy by Samuel Beckett
Murphy, Samuel Beckett's first published novel, is set in London and Dublin, during the first decades of the Irish Republic. The title character loves Celia in a "striking case of love requited" but must first establish himself in London before his intended bride will make the journey from Ireland to join him.
Beckett comically describes the various schemes that Murphy employs to stretch his meager resources and the pastimes that he uses to fill the hours of his days. Eventually, Murphy lands a job as a nurse at Magdalen Mental Mercyseat hospital, where he is drawn into the mad world of the patients which ends in a fateful game of chess.
While grounded in the comedy and absurdity of much of daily life, Beckett's work is also an early exploration of themes that recur throughout his entire body of work including sanity and insanity and the very meaning of life.
74. Oedipus the King by Sophocles
Based on the conviction that only translators who write poetry themselves can properly recreate the celebrated and timeless tragedies of Aeschylus, Sophocles, and Euripides, the Greek Tragedy in New Translations series offers new translations that go beyond the literal meaning of the Greek in order to evoke the sense of poetry evident in the originals.
Under the editorship of Peter Burian and Alan Shaprio, each volume includes a critical introduction, commentary on difficult passages, ample stage directions, and a glossary of the mythical names and geographical references encountered in the dialogue.
Sophocles' Oedipus the King paves the way as the first in the series to appear in paperback. In this highly-acclaimed translation of the greatest of all Greek tragedies, Stephen Berg–the well-known poet–and Diskin Clay–the distinguished classicist–combine their talents to offer the contemporary reader a dazzling version of Sophocles' timeless work. Emphasizing the intensity of the spoken language, they capture the unrelenting power of Sophoclean drama.
75. The Big Sleep by Raymond Chandler
A dying millionaire hires private eye Philip Marlowe to handle the blackmailer of one of his two troublesome daughters, and Marlowe finds himself involved with more than extortion. Kidnapping, pornography, seduction, and murder are just a few of the complications he gets caught up in.
76. Candide by Voltaire
Candide is a French satire first published in 1759 by Voltaire, a philosopher of the Age of Enlightenment. The novella has been widely translated, with English versions titled Candide: or, All for the Best (1759); Candide: or, The Optimist (1762); and Candide: or, Optimism (1947).
It begins with a young man, Candide, who is living a sheltered life in an Edenic paradise and being indoctrinated with Leibnizian optimism (or simply "optimism") by his mentor, Professor Pangloss. The work describes the abrupt cessation of this lifestyle, followed by Candide's slow, painful disillusionment as he witnesses and experiences great hardships in the world.
Voltaire concludes with Candide, if not rejecting optimism outright, advocating a deeply practical precept, "we must cultivate our garden", in lieu of the Leibnizian mantra of Pangloss, "all is for the best" in the "best of all possible worlds".
Candide is characterized by its sarcastic tone as well as by its erratic, fantastical and fast-moving plot. A picaresque novel with a story similar to that of a more serious bildungsroman, it parodies many adventure and romance clichés, the struggles of which are caricatured in a tone that is mordantly matter-of-fact. Still, the events discussed are often based on historical happenings, such as the Seven Years' War and the 1755 Lisbon earthquake.
As philosophers of Voltaire's day contended with the problem of evil, so too does Candide in this short novel, albeit more directly and humorously. Voltaire ridicules religion, theologians, governments, armies, philosophies, and philosophers through allegory; most conspicuously, he assaults Leibniz and his optimism.
As expected by Voltaire, Candide has enjoyed both great success and great scandal. Immediately after its secretive publication, the book was widely banned because it contained religious blasphemy, political sedition and intellectual hostility hidden under a thin veil of naïveté. However, with its sharp wit and insightful portrayal of the human condition, the novel has since inspired many later authors and artists to mimic and adapt it.
Today, Candide is recognized as Voltaire's magnum opus and is often listed as part of the Western canon; it is arguably taught more than any other work of French literature. Martin Seymour-Smith has listed Candide as one of The 101 Most Influential Books Ever Written.
77. The Canterbury Tales by Geoffrey Chaucer
In The Canterbury Tales Chaucer created one of the great touchstones of English literature, a masterly collection of chivalric romances, moral allegories, and low farce.
A story-telling competition between a group of pilgrims from all walks of life is the occasion for a series of tales that range from the Knight's account of courtly love and the ebullient Wife of Bath's Arthurian legend, to the ribald anecdotes of the Miller and the Cook. Rich and diverse, The Canterbury Tales offer us an unrivalled glimpse into the life and mind of medieval England.
78. Midnight's Children by Salman Rushdie
Saleem Sinai is born at the stroke of midnight on August 15, 1947, the very moment of India's independence. Greeted by fireworks displays, cheering crowds, and Prime Minister Nehru himself, Saleem grows up to learn the ominous consequences of this coincidence.
His every act is mirrored and magnified in events that sway the course of national affairs; his health and well-being are inextricably bound to those of his nation; his life is inseparable, at times indistinguishable, from the history of his country. Perhaps most remarkable are the telepathic powers linking him with India's 1,000 other "midnight's children," all born in that initial hour and endowed with magical gifts.
This novel is at once a fascinating family saga and an astonishing evocation of a vast land and its people–a brilliant incarnation of the universal human comedy. Twenty-five years after its publication, Midnight' s Children stands apart as both an epochal work of fiction and a brilliant performance by one of the great literary voices of our time.
79. Les Misérables by Victor Hugo
Introducing one of the most famous characters in literature, Jean Valjean—the noble peasant imprisoned for stealing a loaf of bread—Les Misérables ranks among the greatest novels of all time. In it, Victor Hugo takes readers deep into the Parisian underworld, immerses them in a battle between good and evil, and carries them to the barricades during the uprising of 1832 with a breathtaking realism that is unsurpassed in modern prose.
Within his dramatic story are themes that capture the intellect and the emotions: crime and punishment, the relentless persecution of Valjean by Inspector Javert, the desperation of the prostitute Fantine, the amorality of the rogue Thénardier, and the universal desire to escape the prisons of our own minds.
Les Misérables gave Victor Hugo a canvas upon which he portrayed his criticism of the French political and judicial systems, but the portrait that resulted is larger than life, epic in scope—an extravagant spectacle that dazzles the senses even as it touches the heart.
80. Paradise Lost by John Milton
In Paradise Lost Milton produced poem of epic scale, conjuring up a vast, awe-inspiring cosmos and ranging across huge tracts of space and time, populated by a memorable gallery of grotesques. And yet, in putting a charismatic Satan and naked, innocent Adam and Eve at the center of this story, he also created an intensely human tragedy on the Fall of Man.
Written when Milton was in his fifties – blind, bitterly disappointed by the Restoration and in danger of execution – Paradise Lost's apparent ambivalence towards authority has led to intense debate about whether it manages to 'justify the ways of God to men', or exposes the cruelty of Christianity.
81. The Magic Mountain by Thomas Mann
In this dizzyingly rich novel of ideas, Mann uses a sanatorium in the Swiss Alps–a community devoted exclusively to sickness–as a microcosm for Europe, which in the years before 1914 was already exhibiting the first symptoms of its own terminal irrationality. The Magic Mountain is a monumental work of erudition and irony, sexual tension and intellectual ferment, a book that pulses with life in the midst of death.
82. Animal Farm by George Orwell
A farm is taken over by its overworked, mistreated animals. With flaming idealism and stirring slogans, they set out to create a paradise of progress, justice, and equality. Thus the stage is set for one of the most telling satiric fables ever penned—a razor-edged fairy tale for grown-ups that records the evolution from revolution against tyranny to a totalitarianism just as terrible.
When Animal Farm was first published, Stalinist Russia was seen as its target. Today, it is devastatingly clear that wherever and whenever freedom is attacked, under whatever banner, the cutting clarity and savage comedy of George Orwell's masterpiece have a meaning and message still ferociously fresh.
83. The Old Man and the Sea by Ernest Hemingway
The Old Man and the Sea is one of Hemingway's most enduring works. Told in language of great simplicity and power, it is the story of an old Cuban fisherman, down on his luck, and his supreme ordeal — a relentless, agonizing battle with a giant marlin far out in the Gulf Stream.
Here Hemingway recasts, in strikingly contemporary style, the classic theme of courage in the face of defeat, of personal triumph won from loss. Written in 1952, this hugely successful novella confirmed his power and presence in the literary world and played a large part in his winning the 1954 Nobel Prize for Literature.
84. The Lord of the Rings by J. R. R. Tolkien
In ancient times the Rings of Power were crafted by the Elven-smiths, and Sauron, the Dark Lord, forged the One Ring, filling it with his own power so that he could rule all others. But the One Ring was taken from him, and though he sought it throughout Middle-earth, it remained lost to him. After many ages it fell by chance into the hands of the hobbit Bilbo Baggins.
From Sauron's fastness in the Dark Tower of Mordor, his power spread far and wide. Sauron gathered all the Great Rings to him, but always he searched for the One Ring that would complete his dominion.
When Bilbo reached his eleventy-first birthday he disappeared, bequeathing to his young cousin Frodo the Ruling Ring and a perilous quest: to journey across Middle-earth, deep into the shadow of the Dark Lord, and destroy the Ring by casting it into the Cracks of Doom.
The Lord of the Rings tells of the great quest undertaken by Frodo and the Fellowship of the Ring: Gandalf the Wizard; the hobbits Merry, Pippin, and Sam; Gimli the Dwarf; Legolas the Elf; Boromir of Gondor; and a tall, mysterious stranger called Strider.
85. The Metamorphosis by Franz Kafka
The Metamorphosis is a novella by Franz Kafka, first published in 1915. It has been cited as one of the seminal works of fiction of the 20th century and is studied in colleges and universities across the Western world. The story begins with a traveling salesman, Gregor Samsa, waking to find himself transformed (metamorphosed) into a large, monstrous insect-like creature.
The cause of Samsa's transformation is never revealed, and Kafka himself never gave an explanation. The rest of Kafka's novella deals with Gregor's attempts to adjust to his new condition as he deals with being burdensome to his parents and sister, who are repulsed by the horrible, verminous creature Gregor has become.
86. Oresteia by Aeschylus
Meineck's translation is faithful and supple; the language employed is modern without betraying the grandeur and complexity–particularly the images–of the Aeschylean text. After reading this translation, one has but one further wish: to see it and hear it at Delphi, Epidaurus or Syracuse. –Herman Van Looy, L'Antiquite Classique
87. Gargantua and Pantagruel by Francois Rabelais
Parodying everyone from classic authors to his own contemporaries, the dazzling and exuberant stories of Rabelais expose human follies with mischievous and often obscene humor. Gargantua depicts a young giant who becomes a cultured Christian knight. Pantagruel portrays Gargantua's bookish son who becomes a Renaissance Socrates, divinely guided by wisdom and by his idiotic, self-loving companion, Panurge.
88. Fairy Tales and Stories by Hans Christian Anderson
This definitive collection of work from Hans Christian Andersen—one of the immortals of world literature—not only includes his own notes to his stories but is the only version available in trade paperback that presents Andersen's fairy tales exactly as he collected them in the original Danish edition of 1874.
Recognizing the literary merit of Andersen's own simple colloquial language, which Victorian translators and their imitators very often altered to sentimentalize or vulgarize, translator Erik Haugaard has remained faithful to the original text. 
The fairy tales Hans Christian Andersen wrote, such as "The Snow Queen," "The Ugly Duckling," "The Red Shoes," and "The Nightingale," are remarkable for their sense of fantasy, power of description, and acute sensitivity, and they are like no others written before or since.
Unlike the Brothers Grimm, who collected and retold folklore, Andersen adopted the most ancient literary forms of the fairy tale and the folktale and distilled them into a genre that was uniquely his own.
89. Charlotte's Web by E. B. White
Some Pig. Humble. Radiant. These are the words in Charlotte's Web, high up in Zuckerman's barn. Charlotte's spiderweb tells of her feelings for a little pig named Wilbur, who simply wants a friend. They also express the love of a girl named Fern, who saved Wilbur's life when he was born the runt of his litter.
E. B. White's Newbery Honor Book is a tender novel of friendship, love, life, and death that will continue to be enjoyed by generations to come. It contains illustrations by Garth Williams, the acclaimed illustrator of E. B. White's Stuart Little and Laura Ingalls Wilder's Little House series, among many other books.
90. The Possessed by Fyodor Dostoevsky
The Possessed is an 1872 novel by Fyodor Dostoyevsky. Although titled The Possessed in the initial English translation, Dostoyevsky scholars and later translations favour the titles The Devils or Demons.
An extremely political book, Demons is a testimonial of life in Imperial Russia in the late 19th century.
As the revolutionary democrats begin to rise in Russia, different ideologies begin to collide. Dostoyevsky casts a critical eye on both the radical idealists, portraying their ideas and ideological foundation as demonic, and the conservative establishment's ineptitude in dealing with those ideas and their social consequences.
This form of intellectual conservativism tied to the Slavophile movement of Dostoyevsky's day, called Pochvennichestvo, is seen to have continued on into its modern manifestation in individuals like Aleksandr Solzhenitsyn.
Dostoyevsky's novels focus on the idea that utopias and positivist ideas, in being utilitarian, were unrealistic and unobtainable.
91. Fathers and Sons by Ivan Turgenev
When a young graduate returns home he is accompanied, much to his father and uncle's discomfort, by a strange friend "who doesn't acknowledge any authorities, who doesn't accept a single principle on faith." Turgenev's masterpiece of generational conflict shocked Russian society when it was published in 1862 and continues today to seem as fresh and outspoken as it did to those who first encountered its nihilistic hero.
92. Bleak House by Charles Dickens
With an Introduction and Notes by Doreen Roberts, University of Kent at Canterbury Bleak House is one of Dickens' finest achievements, establishing his reputation as a serious and mature novelist, as well as a brilliant comic writer.
It is at once a complex mystery story that fully engages the reader in the work of detection, and an unforgettable indictment of an indifferent society. Its representations of a great city's underworld, and of the law's corruption and delay, draw upon the author's personal knowledge and experience.
But it is his symbolic art that projects these things in a vision that embraces black comedy, cosmic farce, and tragic ruin. In a unique creative experiment, Dickens divides the narrative between his heroine, Esther Summerson, who is psychologically interesting in her own right, and an unnamed narrator whose perspective both complements and challenges hers.
93. The Little Prince by Antoine de Saint-Exupéry
Few stories are as widely read and as universally cherished by children and adults alike as The Little Prince. Richard Howard's translation of the beloved classic beautifully reflects Saint-Exupéry's unique and gifted style.
Howard, an acclaimed poet and one of the preeminent translators of our time, has excelled in bringing the English text as close as possible to the French, in language, style, and most important, spirit.
The artwork in this edition has been restored to match in detail and in color Saint-Exupéry's original artwork. Combining Richard Howard's translation with restored original art, this definitive English-language edition of The Little Prince will capture the hearts of readers of all ages.
94. All the King's Men by Robert Penn Warren
Robert Penn Warren is one of the best-known and most consequential Kentucky writers of the twentieth century and the only American writer to have won three Pulitzers in two different genres.
All the King's Men, generally considered one of the finest novels ever written on American politics, transcends sensationalism and topicality to stand as art. It was a bestseller, won the Pulitzer Prize, and became an Academy Award–winning movie.
Depicting the rise and fall of a dictatorial southern politician―modeled on Huey Long of Louisiana―the timeless story and memorable characters raise questions about the importance of history, moral conflicts in public policy, and idealism in government.
95. Treasure Island by Robert Louis Stevenson
Set in the eighteenth century, Treasure Island spins a heady tale of piracy, a mysterious treasure map, and a host of sinister characters charged with diabolical intentions. Seen through the eyes of Jim Hawkins, the cabin boy of the Hispaniola, the action-packed adventure tells of a perilous sea journey across the Spanish Main, a mutiny led by the infamous Long John Silver, and a lethal scramble for buried treasure on an exotic isle.
Rich in atmosphere and character, Treasure Island continues to mesmerize readers with its perceptive views of the changing nature of human motives.
96. The Count of Monte Cristo by Alexandre Dumas
A popular bestseller since its publication in 1844, The Count of Monte Cristo is one of the great page-turning thrillers of all time. Set against the tumultuous years of the post-Napoleonic era, Alexandre Dumas's grand historical romance recounts the swashbuckling adventures of Edmond Dantès, a dashing young sailor falsely accused of treason.
The story of his long imprisonment, dramatic escape, and carefully wrought revenge offers up a vision of France that has become immortal. As Robert Louis Stevenson declared, "I do not believe there is another volume extant where you can breathe the same unmingled atmosphere of romance."
97. A Tale of Two Cities by Charles Dickens
It was the time of the French Revolution — a time of great change and great danger. It was a time when injustice was met by a lust for vengeance, and rarely was a distinction made between the innocent and the guilty. Against this tumultuous historical backdrop, Dickens' great story of unsurpassed adventure and courage unfolds.
Unjustly imprisoned for 18 years in the Bastille, Dr. Alexandre Manette is reunited with his daughter, Lucie, and safely transported from France to England. It would seem that they could take up the threads of their lives in peace.
As fate would have it though, the pair are summoned to the Old Bailey to testify against a young Frenchman — Charles Darnay — falsely accused of treason. Strangely enough, Darnay bears an uncanny resemblance to another man in the courtroom, the dissolute lawyer's clerk Sydney Carton.
It is a coincidence that saves Darnay from certain doom more than once. Brilliantly plotted, the novel is rich in drama, romance, and heroics that culminate in a daring prison escape in the shadow of the guillotine.
98. The Lion, The Witch and the Wardrobe by C.S. Lewis
Four adventurous siblings—Peter, Susan, Edmund, and Lucy Pevensie—step through a wardrobe door and into the land of Narnia, a land frozen in eternal winter and enslaved by the power of the White Witch. But when almost all hope is lost, the return of the Great Lion, Aslan, signals a great change . . . and a great sacrifice.
Open the door and enter a new world! The Lion, the Witch and the Wardrobe is the second book in C. S. Lewis's classic fantasy series, which has been captivating readers of all ages with a magical land and unforgettable characters for over sixty years.
99. Household Tales by Brothers Grimm
Fifty-three classic stories include "Rumpelstiltskin," "Rapunzel," "Hansel and Gretel," "The Fisherman and his Wife," "Snow White," "Tom Thumb," "Sleeping Beauty," "Cinderella," and so many more. Lavishly illustrated with original 19th-century drawings by Walter Crane.
100. The Three Musketeers by Alexandre Dumas
First serialized between March and July of 1844, Alexandre Dumas's "The Three Musketeers" is one of the author's most famous works, the opening installment in the "d'Artagnan Romances." A timeless tale of adventure, romance, intrigue, and revenge, it is the captivating story of d'Artagnan, a young man of Gascony, who is determined to become a Musketeer of the Royal Guard.
Through his wit and skill with a sword, he befriends the other Musketeers, Athos, Porthos, and Aramis. Together they must foil the nefarious plotting of Cardinal Richelieu against the King and Queen, despite his appearance as an ally.
The Musketeers must also overcome the villainous machinations of Milady de Winter, whose lethal criminality threatens those in power and the love of d'Artagnan for Constance Bonacieux. Dumas's classic story has enthralled readers with its fast-paced action, endearing characters, and romantic ideals ever since its original publication.
The camaraderie of the Musketeers has been forever immortalized by their famous motto "one for all, all for one." This edition is printed on premium acid-free paper and includes an introduction by J. Walker McSpadden.
101. Othello by William Shakespeare
In Othello, Shakespeare creates powerful drama from a marriage between the exotic Moor Othello and the Venetian lady Desdemona that begins with elopement and mutual devotion and ends with jealous rage and death.
Shakespeare builds many differences into his hero and heroine, including race, age, and cultural background. Yet most readers and audiences believe the couple's strong love would overcome these differences were it not for Iago, who sets out to destroy Othello. Iago's false insinuations about Desdemona's infidelity draw Othello into his schemes, and Desdemona is subjected to Othello's horrifying verbal and physical assaults.
Featured Image Photo by chuttersnap on Unsplash