Books can be life-changing. They transport us far away to another time and place, and even other worlds and dimensions, without us ever having to leave the comfort of our armchairs.
At A Glance: Our Top 5 Picks for Must Read Books
Thankfully, as book lovers, we have a plethora of incredible fiction at our fingertips. But with so many options, it's often tricky to decide which book to read next. That's why I've put together this list of 14 must read books for every bibliophile. From classics to contemporary novels, these incredible titles are some of the most well loved books in the history of literature and essential reading for every book lover.
Must Read Books Every Novel Lover Should Read
IMAGE
PRODUCT
FEATURES
PRICE
The Little Prince by Antoine de Saint-Exupéry
• Genres: Children's literature, Fable, Novella, Speculative fiction
• Page count: 96 (Paperback)

View on Amazon

Of Mice and Men by John Steinbeck
• Genres: Fiction, Novella, Tragedy
• Page count: 107 (Hardcover)

View on Amazon

The Fault in Our Stars by John Green
• Genres: Novel, Young adult fiction, Romance novel
• Page count: 352 (Paperback)

View on Amazon

Lord of the Flies by William Golding
• Genres: Novel, Allegory, Young adult fiction, Psychological Fiction
• Page count: 192 (Paperback)

View on Amazon

The Adventures of Huckleberry Finn by Mark Twain
• Genres: Novel, Satire, Humour, Children's literature, Adventure fiction, Picaresque novel, Robinsonade
• Page count: 224 (Paperback)

View on Amazon

Catch-22 by Joseph Heller
• Genres: Novel, Satire, War story, Historical Fiction, Dark comedy, Absurdist fiction, Humorous Fiction
• Page count: 544 (Paperback)

View on Amazon

The Alchemist by Paulo Coelho
• Genres: Novel, Fantasy Fiction, Quest, Drama, Adventure fiction
• Page count: 197 (Paperback)

View on Amazon

The Time Traveler's Wife by Audrey Niffenegger
• Genres: Novel, Romance novel, Science Fiction, Fantasy Fiction, Domestic Fiction
• Page count: 546 (Paperback)

View on Amazon

The Metamorphosis by Franz Kafka
• Genres: Short story, Novella, Fantasy Fiction, Absurdist fiction
• Page count: 76 (Paperback)

View on Amazon

The Handmaid's Tale by Margaret Atwood
• Genres: Novel, Science Fiction, Speculative fiction, Dystopian Fiction, Tragedy, Feminist science fiction
• Page count: 311 (Paperback)

View on Amazon

The Curious Incident of the Dog in the Night-Time by Mark Haddon
• Genres: Novel, Mystery, Bildungsroman, Crime Fiction
• Page count: 226 (Paperback)

View on Amazon

The Remains of the Day by Kazuo Ishiguro
• Genres: Novel, Romance novel, Historical Fiction, historical novel
• Page count: 245 (Paperback)

View on Amazon

A Passage to India by E.M. Forster
• Genres: Novel, Fiction
• Page count: 240 (Paperback)

View on Amazon

The Lion, the Witch, and the Wardrobe, (The Chronicles of Narnia) by C.S. Lewis
• Genre: Children's fantasy, Christian literature
• Page count: 208 (Paperback)

View on Amazon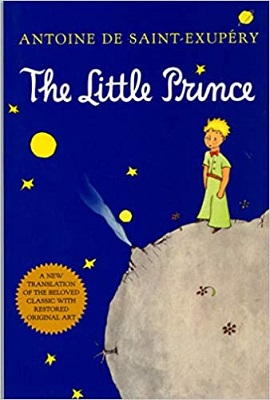 When an airplane pilot crashes into the Sahara desert, he finds himself without food or water, and things start to look a little hairy. As he worries over his fate, a mysterious boy approaches him, a little prince, and the pair becomes unlikely friends.
The little boy is a strange child, with a serious demeanor and some very bizarre questions. The pilot soon discovers that the boy is from a small planet named Astroid 325, and he has left behind a precious friend, a single rose. The young prince is deeply worried for his rose, up there all alone, but even so, he must head out on his mission to explore new planets and find a cure for his own lonely heart.
Despite being a children's classic, The Little Prince is adored by readers of all ages thanks to its beautiful reflections and observations about the nature of humanity and life itself.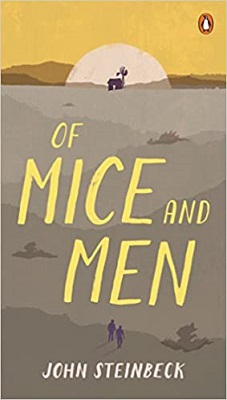 George and his simple-minded pal Lennie are a pair of drifters in search of a place to call their own. They dream of finding a couple of acres, furnishing it with a few chickens, pigs, and rabbits, and working on the land in peace for the rest of their days.
But when the pair find some work on a California farm, their plans are tinged by a cruel series of misunderstandings, and their dreams begin to shatter in front of them.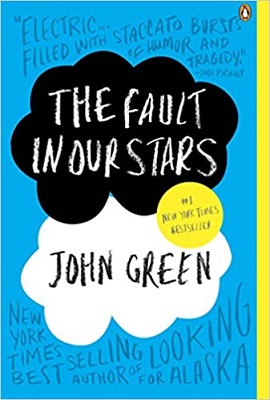 Hazel's days on this earth have been numbered for some time now, and despite the miraculous medical intervention that bought her a little extra time, she knows the tumor will take her in the end, and she's unlikely to make it to adulthood.
But when she meets the wonderful Augustus Waters at her Cancer Kid Support Group, everything begins to change. Suddenly, it seems like her future may hold a tiny glimmer of hope after all.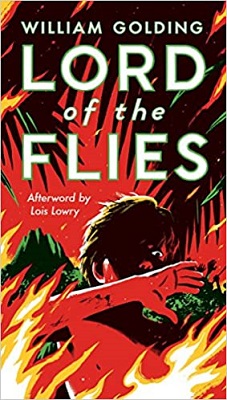 A new world war is about to commence, and a group of British schoolboys are being flown over the Pacific Ocean on their way to safety. But something goes wrong, and the plan crashlands on a deserted island, leaving them stranded without any supervision.
At first, the boys are ecstatic, celebrating their newfound freedom far from the watchful gaze of adults. They can do whatever they please now, and there's no one there to tell them off or punish them. But as they attempt in their childlike ways to forge their own society, they come up against the very worst facets of human nature that exist deep within us all.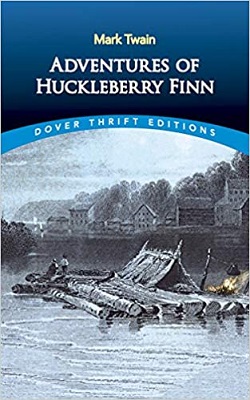 It's the middle of the nineteenth century, and a young boy named Huckleberry Finn has finally managed to escape from his abusive, alcoholic father's grasp. On a mission for freedom, he leaves his hometown on the Mississippi and sets out an incredible journey alongside a runaway slave named Jim.
Traversing the long and winding river, the pair encounter a whole host of fascinating and intriguing characters and form an unlikely bond that will see them through the toughest of times together.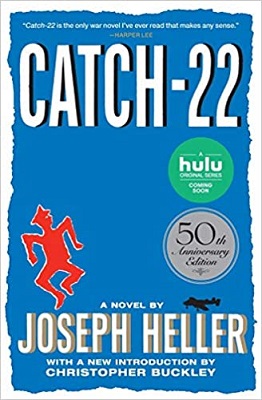 It's World War II, and an unlikely and reluctant war hero named Yossarian is searching for a way to get out of Italy and leave the war far behind him.
Yet, his army insists on increasing the missions each soldier needs to fly before they can complete their service and return home, and so he is stuck in the perpetual hell of war.
If he requests an early leave, he risks violating Catch 22; a ridiculous bureaucratic rule that says if a man willingly continues to fly in perilous combat missions, he is insane. But on the other hand, if he formally requests to leave, he's proven sane and must therefore continue his service, no matter how dangerous it may be.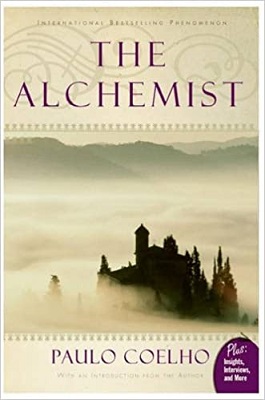 Santiago is a young shepherd boy from the beautiful yet impoverished Spanish region of Andalucia. He sets out on an epic adventure that takes him all the way to the Egyptian desert, where he hopes to find hidden treasure buried somewhere near the great pyramids.
Along the way, Santiago meets all kinds of fascinating characters. There's an Englishman who teaches him about alchemy, a man who refers to himself as a King, and a gypsy woman, all of whom help him on his extravagant quest. Though no one can tell young Santiago where his treasure might be buried, as his journey continues, he begins to realize that the real treasure he is in search of is buried deep within himself.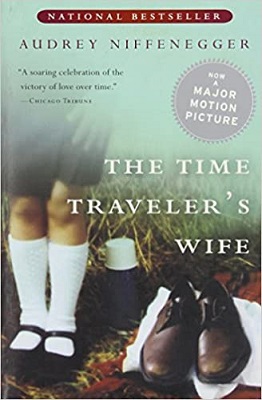 Clare is a talented and beautiful art student, and Henry is a librarian with a penchant for adventure. But there's something strange about their relationship; the pair were married when Clare was twenty three, and Henry was thirty one, yet they've known each other since Clare was six, and Henry was thirty six. It seems like an impossibility, but it's the truth.
See, Henry has a rare condition called Chrono Displacement Disorder, which can strike at any time. His genetic clock will suddenly reset itself, and he'll be transported to a completely different point in his life. His affliction can strike at any time, and the results are often traumatic, distressing, and even occasionally amusing.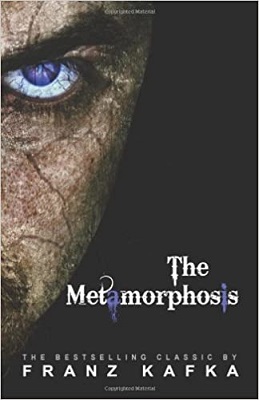 On a morning unlike any other, Gregor Samsa woke up in his bed from an unsettling dream and found himself in a living nightmare. His body had been mysteriously transformed into a humongous, repulsive insect. His back is now hard as a rock, plated with armor. His belly is round like a dome, separated into solid arching segments. And his legs are now numerous, spindly and erratic, wriggling uncontrollably before him.
His family is horrified, and he's cast aside and rejected by all of those he loves. Alienated and alone, Gregor Samsa explores some of humankind's deepest fears of loneliness, isolation, and inadequacy as he struggles with his new hideous form.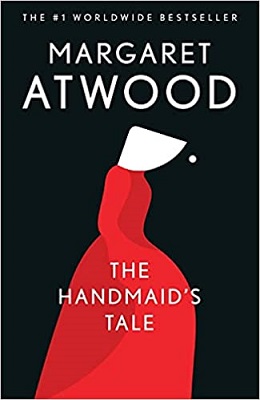 Once upon a time, Offred was free. She had a husband, Luke, who she made love to. She had a beautiful daughter who she would do anything to protect. She had a job she was proud of, made her own money, and read books to expand her knowledge. But that was years ago, and now it's all a distant memory.
These days, Offred is a handmaid, locked inside the home of the Commander of the Republic of Gilead. Her only time in the outside world is when she walks to the market once a day. On her route, she no longer reads the signs as she passes; they've been replaced with pictures, for it illegal for women to read. Every month, when she is raped by the Commander, she prays she'll become pregnant with his child. If she doesn't, she'll face an unthinkable fate. Handmaids are only valued for their wombs, and they must be able to reproduce; otherwise, they're banished to the Colonies to face certain death.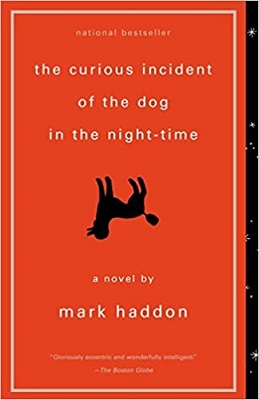 Christopher John Francis Boone is a fiercely intelligent fifteen year old. He can recite every single prime number up to 7,057, and he knows all of the world's capital cities and the countries they belong to. He also relates well to animals; they don't confuse him in the way that people do. People are mysterious with their unpredictable emotions, and they make him uncomfortable.
Cristopher lives in a world full of patterns, rules, and logic, which explains his love of the fictional, ever-logical detective, Sherlock Holmes.
So when Wellington, the neighbors friendly dog, is mysteriously killed, Christopher decides to solve the case, just like his hero Holmes would. There begins a hilarious, heartwarming, and eye-opening story of a boy who sees the world differently than most.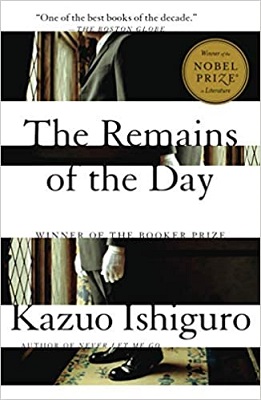 Stevens has been a butler at Darlington Hall for longer than he can remember. But in the balmy summer of 1956, he decides it's finally time for a holiday. And so he heads out on a motoring trip through the English West Country for six days of freedom and adventure.
Heading into the beautiful countryside, he journeys not only along winding country lanes but deep into the past. It's a journey that evokes two world wars, a long lost love, and a bygone time of antiquity, prestige, and dedicated service.
When Adela Quested and Mrs. Moore arrive in the Indian town of Chandrapore, it's not what they'd hoped it would be. There's a stuck-up Anglo Indian community who have placed themselves on a pedestal above the rest of Indian society. This prejudice and snobbery are entirely unfounded in their minds, and the ladies are determined to escape and experience the 'real India.'
They meet a charming doctor named Aziz, who becomes their guide. But when they go with him to the Marabar Caves, a bizarre incident occurs that leaves this well-respected doctor accused of assault. With his credibility and the future of his career called into question, he finds himself wrapped up in a scandal that rocks the Imperial colonies and their Indian subjects, exposing the deep-rooted divides and tensions that exist between them.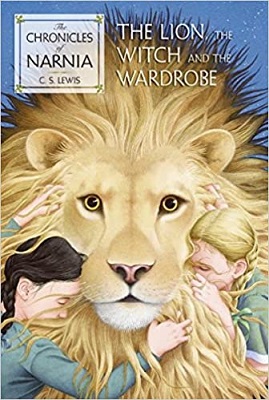 Narnia lies just beyond the wardrobe, frozen in perpetual winter by an evil white witch, waiting patiently to be free again.
On the other side of the wardrobe, in the Earthly realm, four children could hold the key to Narnia's liberation. Packed off to a dusty old English mansion to escape the war, the children discover the wardrobe by accident. It's brave young Lucy who enters first, and what she sees and who she meets astonishes her.
But her siblings don't believe her, scolding her for lying and mocking her ridiculous story. But when Peter and Susan stumble into Narnia themselves, they finally see that she's been telling the truth all along.
In this frozen world, they meet a lion named Aslan, who is leading a righteous army against the White Witch to free Narnia from her sinister spell. Together, they join Aslan in a battle between good and evil.
Conclusion
Every book lover should read these fourteen titles at least once during their lifetime. Next time you're stuck for a new book to read, pick up one of these all-time literary classics; you'll be glad you did.
What are your favorite must-read books of all time? Let me know in the comments below!
Check out these other great posts!
10 Must-Read Books for 8th Graders
15 Must-Read Books for 3rd Graders
8 Must-Read Young Adult Mystery Books and Thrillers
50 LGBTQ+ Books (Must Read) For Teens