Joy Ellis is the British crime author behind the famous DI Nikki Galena and Jackman & Evans series.
Since the publication of her debut novel in 2010, her books have sold more than two million copies around the globe, and more than a decade later, she's still dazzling readers with her heart-stopping, page-turning reads.
The Complete List of Joy Ellis Books in Order
If you love crime fiction and haven't explored Joy Ellis's work yet, this post is for you.
Below, I'll give you a rundown of every book the author has published, along with a short summary of each, so you can decide where to begin your reading journey.
So, without further ado, here's a complete list of Joy Ellis's work, starting with her breakout DI Nikki Galena series.
| Sr. No. | Title | Publication Date | Print Length | Publisher | Where to Buy |
| --- | --- | --- | --- | --- | --- |
| 1 | Mask Wars / Crime on the Fens | June 18, 2016 | 284 pages | Joffe Books | Amazon |
| 2 | Shadowbreaker / Shadow Over the Fens | June 24, 2016 | 284 pages | Joffe Books | Amazon |
| 3 | Hunted on the Fens | July 22, 2016 | 302 pages | Joffe Books | Amazon |
| 4 | The Murderer's Son | September 20, 2016 | 331 Pages | Joffe Books | Amazon |
| 5 | Their Lost Daughters | March 27, 2017 | 329 pages | Joffe Books | Amazon |
| 6 | The Fourth Friend | August 27, 2017 | 263 pages | Joffe Books | Amazon |
| 7 | Beware the Past | December 18, 2017 | 367 pages | Joffe Books | Amazon |
| 8 | Five Bloody Hearts | February 11, 2019 | 333 pages | Joffe Books | Amazon |
| 9 | The Dying Light | July 21, 2020 | 308 pages | Joffe Books | Amazon |
| 10 | Guide Star | April 25, 2017 | 269 pages | Joffe Books | Amazon |
The Detective Inspector Nikki Galena Books
This psychological crime thriller series follows a tough-as-nails detective, Nikki Galena, who solves crimes across the rural Lincolnshire Fenlands alongside Detective Sergeant Joseph Easter.
Joy Ellis's DI Nikki Galena Books in Publication and Reading Order
To get the most out of this series, it's best to read these books in the order they were published, listed below.
1. Mask Wars / Crime on the Fens (2010)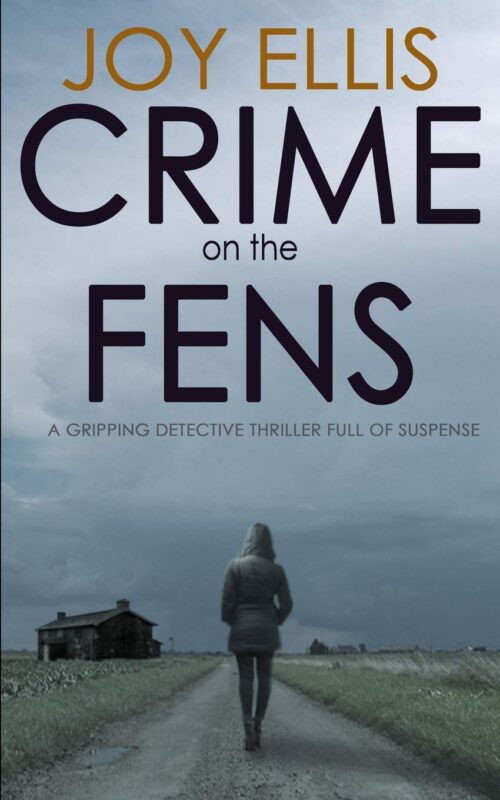 After a harrowing ordeal left Detective Inspector Nikki Galena's daughter hospitalized for life, she no longer has anything left to lose. Jaded and embittered, she's determined to bring justice to the criminals responsible, no matter what it takes.
But her hard line on crime is taking a toll on her career, and now, she has one last chance to save her job.
Working alongside her new Sargeant, the squeaky clean DS Joseph Easter, she must keep her cool as they confront a violent gang of masked thugs and save a young woman from otherwise certain death.
2. Shadowbreaker / Shadow Over the Fens (2011)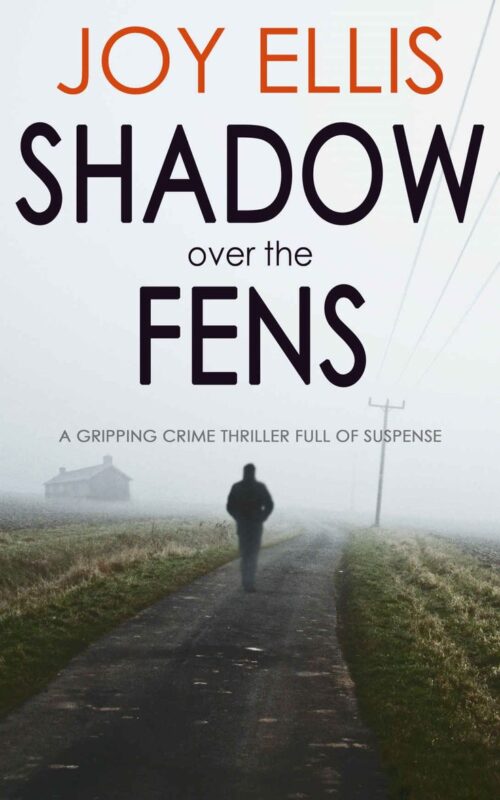 Detective Nikki Galena's good friend has tragically died in circumstances that aren't all they seem.
Meanwhile, a man has been murdered on the outskirts of Greensborough, and DS Easter begins to fear the worst.
It seems that a ghost from his past has finally returned to haunt him, and now it's a race against time to save not only himself but someone he loves dearly.
3. Hunted on the Fens (2014)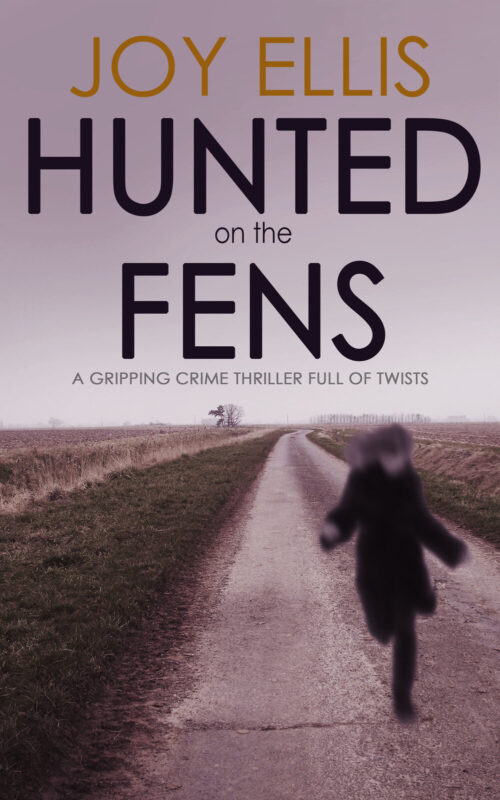 A ruthless criminal is seeking revenge, and their target is Detective Inspector Nikki Galena and her team.
But who is this would-be cop killer? If Nikki doesn't figure out their adversary's identity fast, all of their lives could be on the line.
4. Killer on the Fens (2016)
In the most challenging case in her career, DI Nikki Galena finds herself with two mysteries to solve.
The body of a local drug dealer has been found on the runway of an abandoned airfield, and the locals suspect supernatural foul play.
Meanwhile, Nikki's father is dying, and he has one final wish for his daughter to fulfill; "find Eve." But who is this mysterious Eve, and what connection does she have to Nikki and her family?
5. Stalker on the Fens (2016)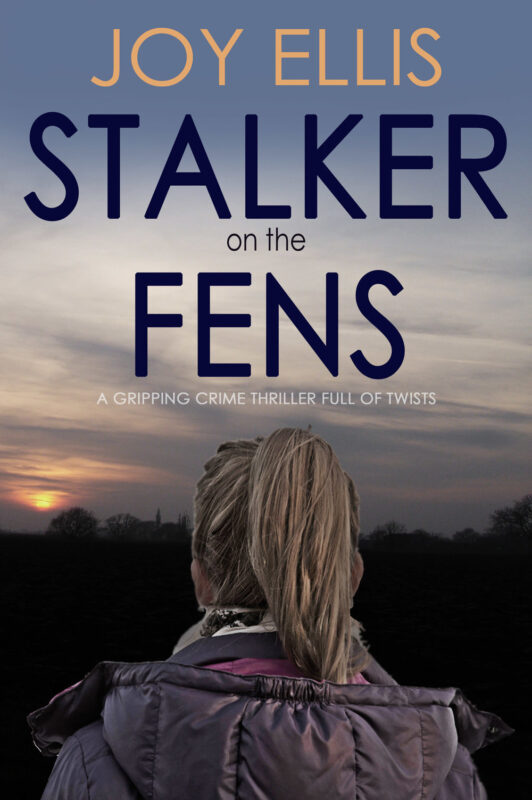 Nikki's friend Helen is finally recovering after a near-death ordeal that left her trapped inside a collapsed cellar. But in the aftermath of her nightmare, she's getting disturbing flashbacks. She's sure there was a man with her amongst the rubble, and in those harrowing moments, he confessed to a murder.
Helen also has a stark warning to share. Someone is watching Nikki, tracking her every move. Is this simply a case of PTSD psychosis? Or is her friend telling the truth?
6. Captive on the Fens (2017)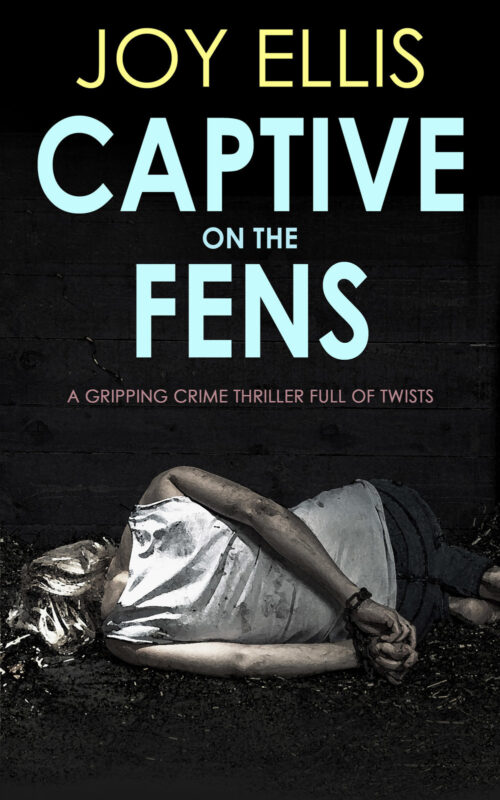 A young woman's body has been discovered in an abandoned barn, and evidence suggests she was held captive and tortured there for some time.
And she's not the only victim; the case bares a striking similarity to an unsolved murder in neighboring Derbyshire, and now another woman has shown up, this time alive, with identical injuries.
It's clear there's a sicko on the loose, but can DI Nikki Galena stop them before they strike again?
7. Buried on the Fens (2017)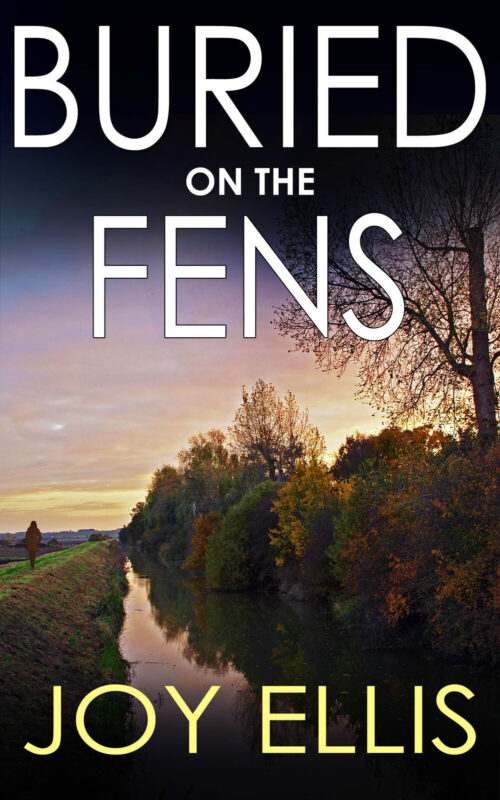 A skeleton has been unearthed from a shallow grave in a local churchyard. But unlike the rest of the dead inside the cemetery, this was no official burial.
Evidence suggests that the victim was murdered decades ago when the quaint hamlet of Quintin Eaudyke was under attack by a dark and sinister evil. And now, this evil has returned to inflict its horrors on this close-knit community once again.
8. Thieves On The Fens (2017)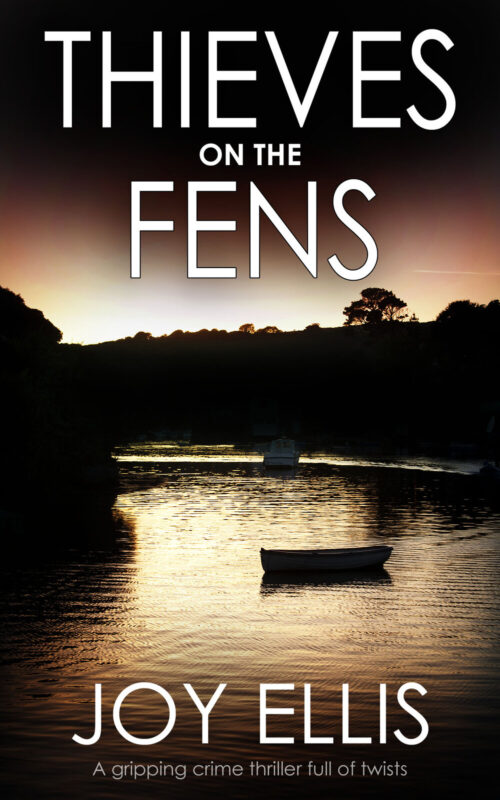 DI Nikki Galena and her team are working to uncover the truth behind a string of murders. But in this unusual case, the perpetrators give them all the necessary information.
A series of anonymous phone calls reveal the next victim's time, place, and identity, but there's just one problem; these tip-offs are in a secret language known only to the villains.
Can Nikki and her team decode these sinister messages and save the next victim before it's too late?
9. Fire on the Fens (2018)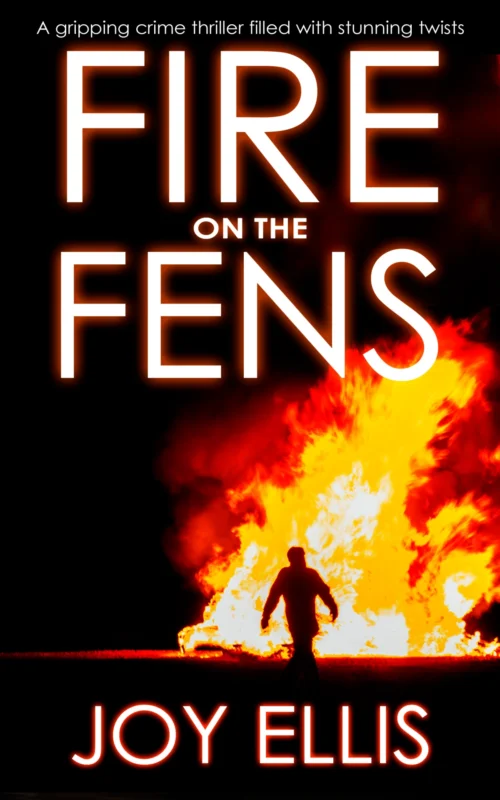 A series of arson attacks have been sweeping across the Fenlands. At first, only the buildings burn down, but then, people begin to die.
Now, with each fire comes a new victim, but with seemingly no connection between them, DI Nikki Galerina has her work cut out to find the killer.
10. Darkness on the Fens (2019)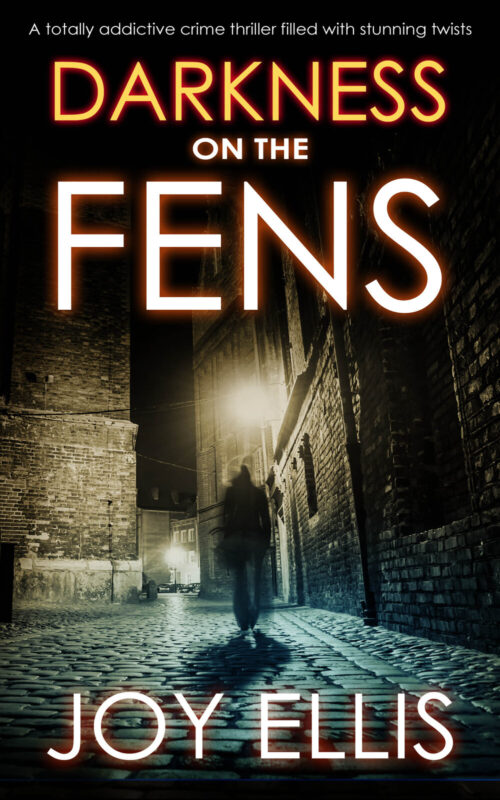 The annual Dark Greenborough Festival is underway, and hoards of revelers are descending the town to celebrate the shadowy esoteric side of life.
But this year, the police are on high alert, unbeknownst to the public. A mysterious anonymous message has arrived at the station; "Mors certa, hora incerta." Translation; death certain, the hour, uncertain.
And when the bodies start to drop, they realize this is no hoax.
11. Hidden on the Fens (2020)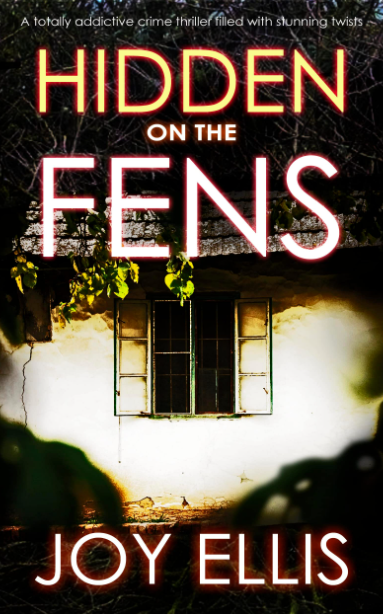 Detective Joseph Easter's daughter has discovered a derelict cottage hidden in a dense patch of woodland. Inside, she and her father find an old satchel containing photos of a missing girl, Jennifer Cowley.
Jennifer disappeared more than fifteen years ago, but her body was never found. And now, the man convinced of killing her is fresh out of jail.
Soon, DI Nikki Galena makes an even more chilling discovery inside the cottage; an up-to-date photograph of a girl bearing a striking resemblance to Jennifer. Has the killer struck again?
12. Secrets on the Fens (2021)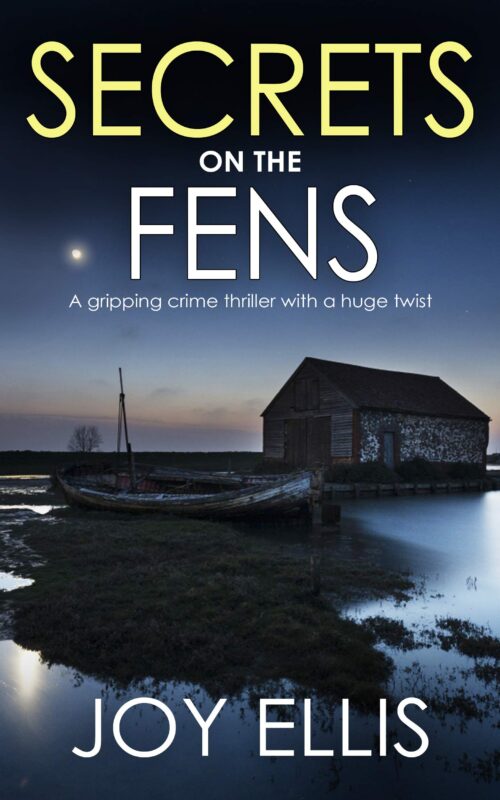 When the bodies of a young couple are discovered lying side by side in a romantic embrace, the police assume it's an open-and-shut case. Dubbing the victims Romeo and Juliet, they sign it off as a lover's suicide pact.
But upon closer inspection, DI Nikki Galena and DS Joseph Easter realize that these star-crossed lovers didn't die in each other's arms. Instead, their bodies were moved, set up, and staged.
And when another young couple meets the same twisted fate, it becomes clear they have a psychopathic serial killer on their hands.
13. Fear on the Fens (2021)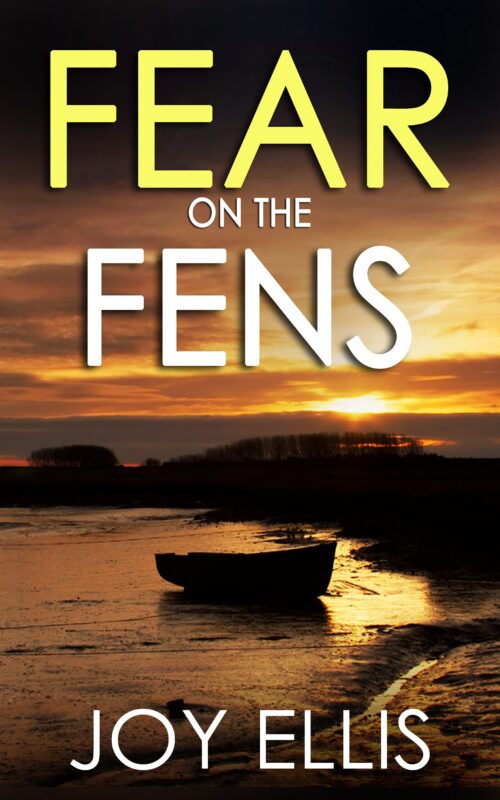 DI Nikki Galena and DS Joseph Easter have been called to the beautiful gardens of Shelley House. A charred, blacked hand has been discovered dangling over the side of a wheelbarrow, with the sickening scent of burning flesh hanging in the air.
Their investigations lead them back to the shocking murder that took place more than twenty years before. But after committing his terrible deed, the killer disappeared, never to set foot on the grounds of Shelley House again.
At least, not until now.
14. Graves on the Fens (to be published in December 2022)
DI Nikki Galena has been receiving chilling anonymous messages.
The first one arrives in the morning, tucked inside an old-fashioned airmail envelope bearing the words "you failed me."
The second message reads the same, but this time, the names of four missing women are attached; women whose bodies were never found.
The third and final letter is the most unnerving of all; its contents lead Nikki to a remote corner of the Fens where a victim lies buried in a shallow grave.
Someone is taunting her, playing a sick and twisted game. And now it's a race against time to stop them before more people die.
The Jackman & Evans Books
This gripping series returns to the muddy marshes of the Fenlands, where crime-solving duo DI Rowan Jackman and DS Maria Evans take on a series of harrowing murder cases.
The Jackman & Evans Books in Publication and Reading Order
To get the most out of this series, it's best to read these books in the order they were published, listed below.
1. The Murderer's Son (2014)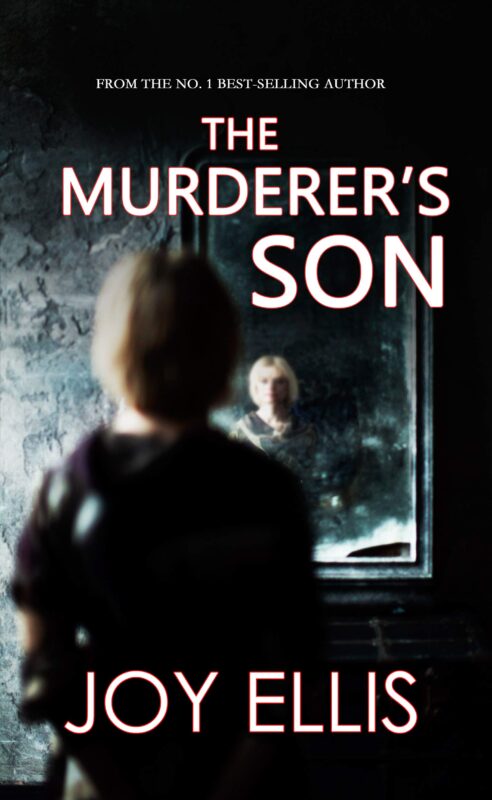 A woman has been brutally murdered inside her luxury home. But DI Rowan Jackman and DS Marie Evans have barely launched an investigation when the killer walks into the police station to hand himself in.
Daniel Kinder has confessed all, but soon, Jackman and Evans begin to wonder if there's more to this case than meets the eye.
With insufficient evidence to hold him any longer, they're forced to let him walk free. Yet within a matter of days, more victims begin to fall.
But now, it's not Daniel they're hunting for; it's his mother.
2. Their Lost Daughters (2017)
A teenage girl has been discovered wandering the wilderness of the Fens, drugged up, delirious, and on the brink of collapse. She mumbles incoherently about her missing friend, but no one knows who the girl is or where she went.
Meanwhile, another young woman has washed up on a remote stretch of beach, but this one didn't escape with her life.
So now it's down to DI Rowan Jackman and DS Maria Evans to fit the puzzle pieces together and find the perpetrator before more victims die.
3. The Fourth Friend (2017)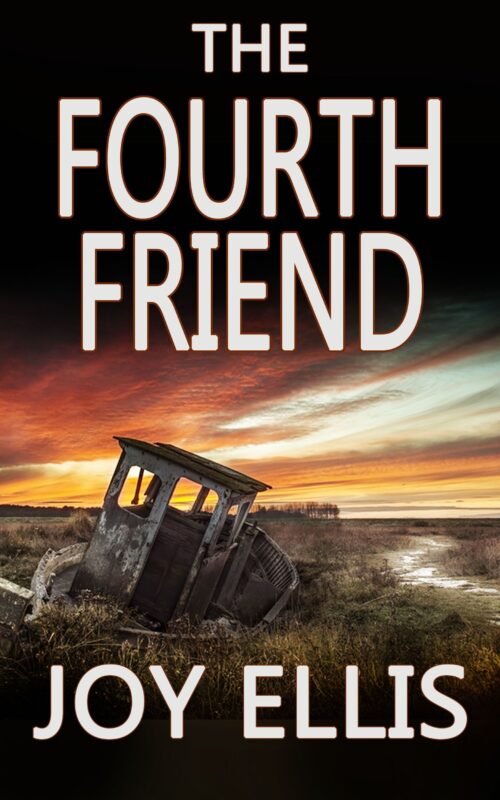 When police detective Carter McLean survives a plane crash that killed four of his best friends, he decides to honor their memory by completing their unfinished business.
And the most crucial task is to find out what happened to Suzanna Holland, one of his friend's wives who disappeared more than a year before the crash.
But as he works night and day to unravel the mystery, his colleagues DI Jackman and DS Evans begin to wonder if he knows more than he's letting on.
4. The Guilty Ones (2018)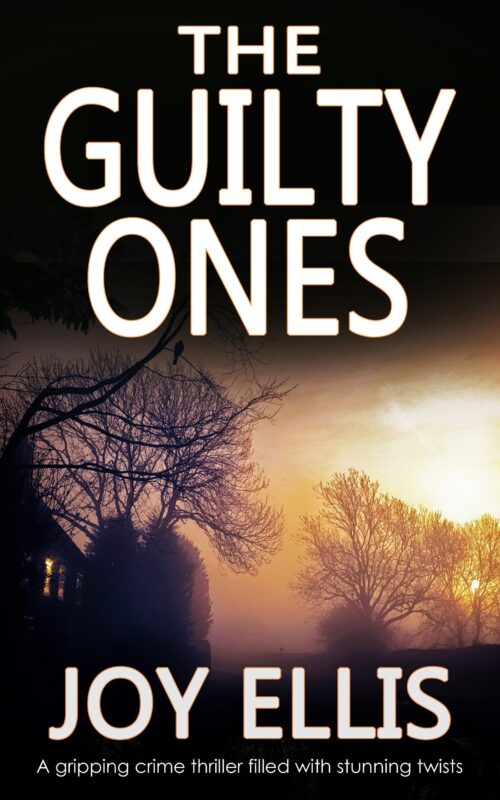 DI Jackman's sister-in-law, Sarah, has been found dead after jumping into the river near her London home. But what drove this seemingly happy young mother to take her own life?
As he delves into his sister-in-law's past, another woman's corpse is discovered in eerily similar circumstances. And it soon becomes clear that there's more to these 'suicides' than meets the eye.
5. The Stolen Boys (2018)
There's a new crime spree sweeping the Lincolnshire Fens, but these are no regular burglaries. Instead, the targets are expensive designer clothes made by the much sought-after luxury brand Hybrid X.
Each item costs a staggering sum of money, and teenagers everywhere are desperate to get their hands on it. Desperate enough to kill.
6. The Patient Man (2019)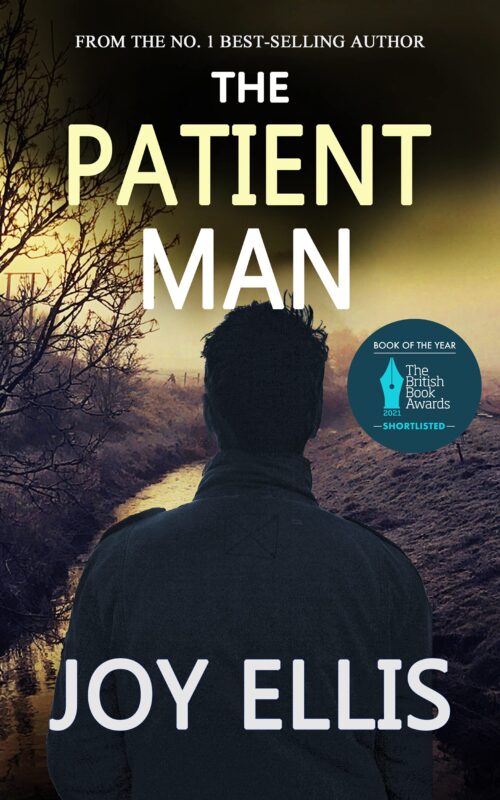 Things were going pretty well for Detective Inspector Rowan Jackman until his arch nemesis, Alistair Ashcroft, showed up in town.
This twisted serial killer has some unfinished business to attend to, and unfortunately for Jackman, it involves him.
Thankfully, he has the entire Fenland Constabulary on a mission to track Ashcroft down. But somehow, his elusive adversary is nowhere to be found.
7. They Disappeared (2020)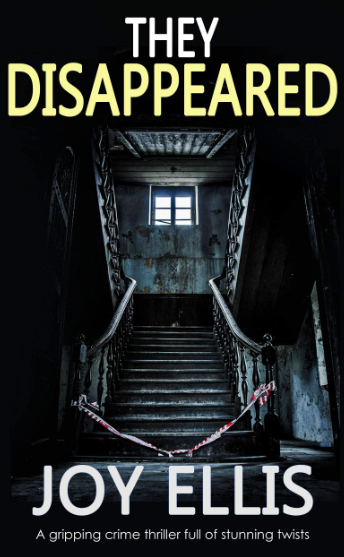 The decomposing bodies of two urban explorers have been found hanging inside the ruins of an ancient church.
But why would someone specifically target urban explorers? After all, these innocent adventurers weren't doing anything wrong.
Now, it's down to Jackman and Evans to find out who and why before anyone else dies.
8. The Night Thief (2021)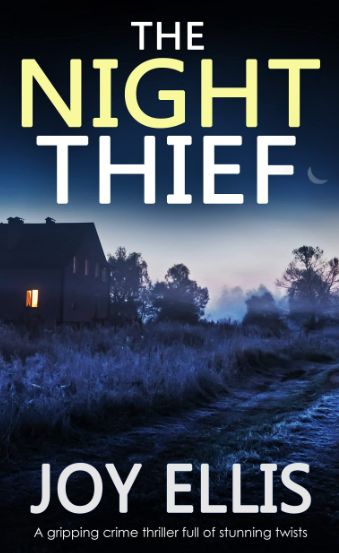 The latest thief to target the Fenlands has an unusual agenda; he creeps into houses in the middle of the night and steals only one thing from the occupiers; a photo of their child.
As DI Jackman and DS Evans hunt down the night thief, they hope the missing photographs are just a strange but harmless power trip.
But something tells them it's more sinister than that, and their suspicions are confirmed when the bodies begin to pile up.
9. Solace House (2022)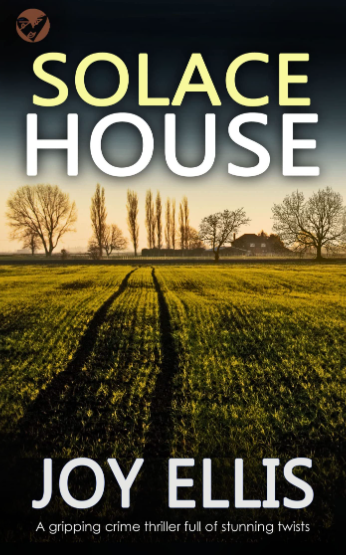 Holly Stewart couldn't resist buying Solace House. Desperate to make a fresh start and lured in by the bargain price, she chose to overlook the tragic murder inside its walls.
But the story of the house's dark past is even more chilling than she was led to believe, and now that decades-old horror story is opening up a brand new chapter.
A new witness has emerged with crucial evidence of what happened on that fateful night.
And now, fresh bodies have been discovered, mutilated with the same dark symbol carved into the victim who perished in Solace House all those years ago.
The Detective Matt Ballard Books
In this five-part saga, Joy Ellis takes us back to the Fenlands to meet Detective Matt Ballard as he solves chilling and cryptic murder mysteries.
The Detective Matt Ballard Books in Publication and Reading Order
To get the most out of this series, it's best to read these books in the order they were published, listed below.
1. Beware the Past (2017)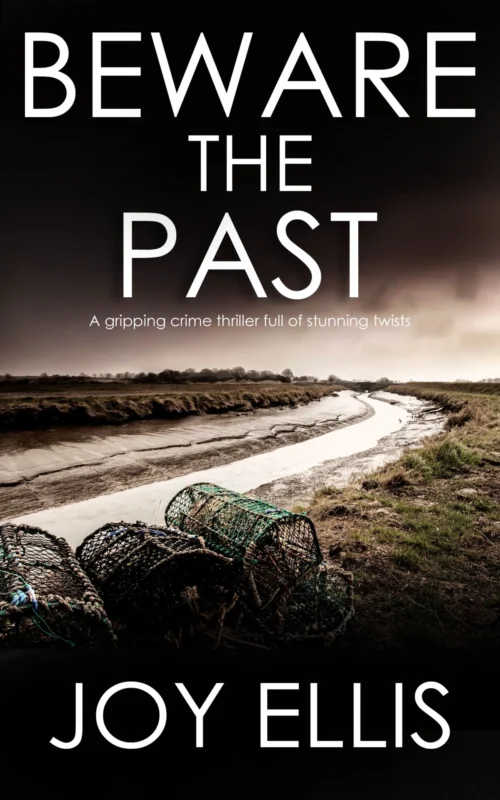 Years ago, at the start of his career, Matt Ballard was investigating the murders of three boys. Soon after, the main suspect was killed in a road accident. Then, everything went quiet.
But Matt never believed that the real killer was brought to justice, and even to this day, he has an uneasy feeling that somewhere out there, he's still at large.
And now, more than two decades later, he's about to find out he was right.
2. Five Bloody Hearts (2019)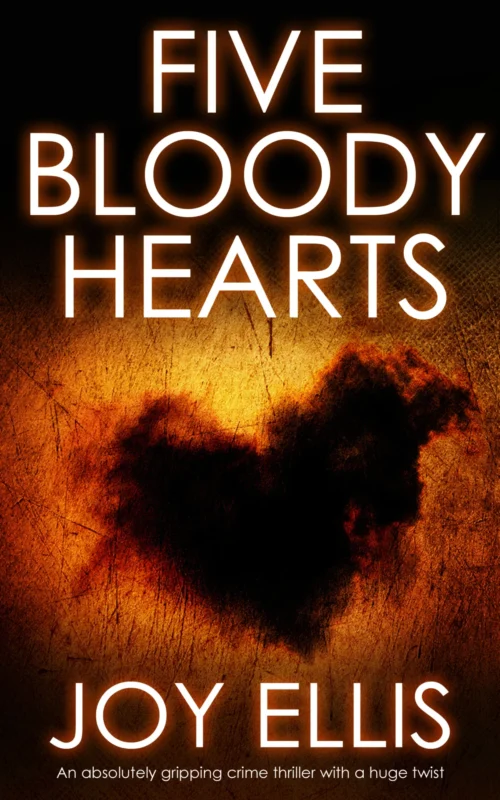 Grace Repton, the fiancé of the notorious killer Jeremy Reader, has shown up at the police station with an ominous warning. Her husband-to-be, now safely locked up in jail, has a disciple, and he's planning to use Reader's sick methods to slay his first victim.
According to Grace, Reader is a reformed man who wants to help the police in any way he can. But can a twisted serial killer really change his ways? And can Matt Ballard trust his mysterious fiancé?
3. The Dying Light (2020)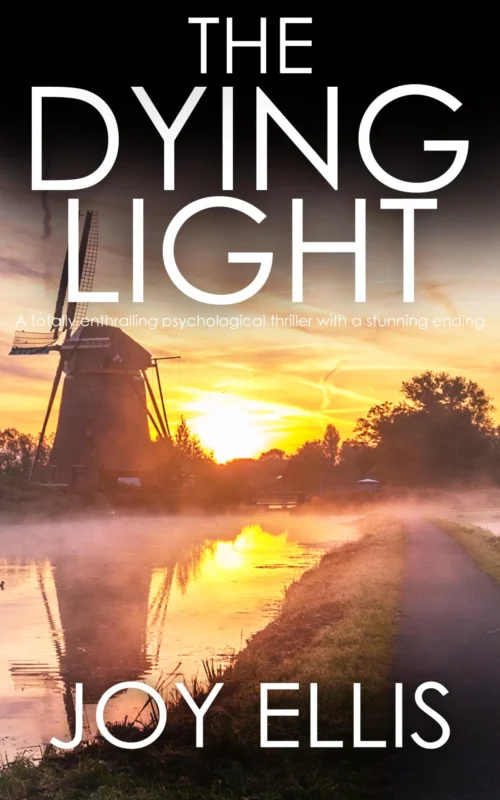 Matt Ballard has seen more than his fair share of murder and bloodshed throughout his career, and he's finally decided to retire and leave the game for good.
But this ex-detective is about to become embroiled in a brand new case when his best friend, Will, and his wife, Kate, move into a house with a tragic past.
Kate has found an old doll in the garden, driving her to the brink of madness. Could those old ghosts haunt the new occupiers and set them up for a brand-new horror show?
4. Marshlight (2021)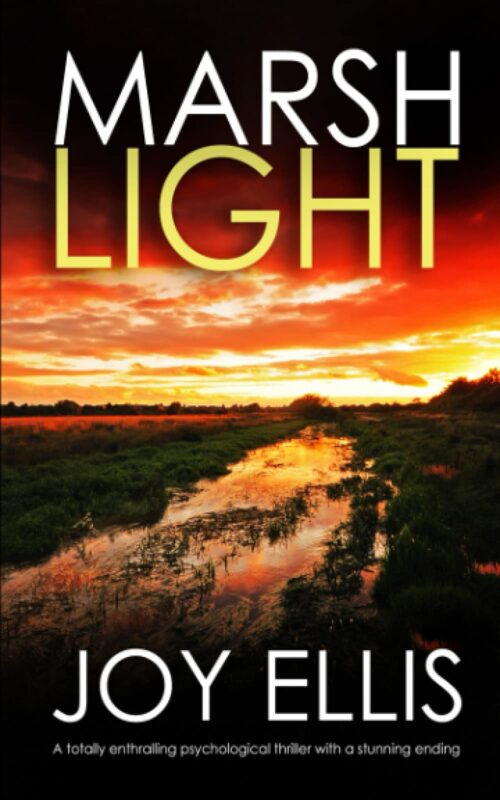 Christie usually sees the best in everyone, but when she comes to stay with her cousin Liz, and her partner, Matt Ballard, she gets a bad feeling about the local bookseller, Gina.
She's convinced that Gina isn't all she seems, but everyone around her thinks she's gone mad.
Nobody believes her suspicions, at least not until it's too late. Now, it's a race against time for ex-detectives Matt and Liz to find out the truth before the next victim is slain.
5. Trick of the Night (2022)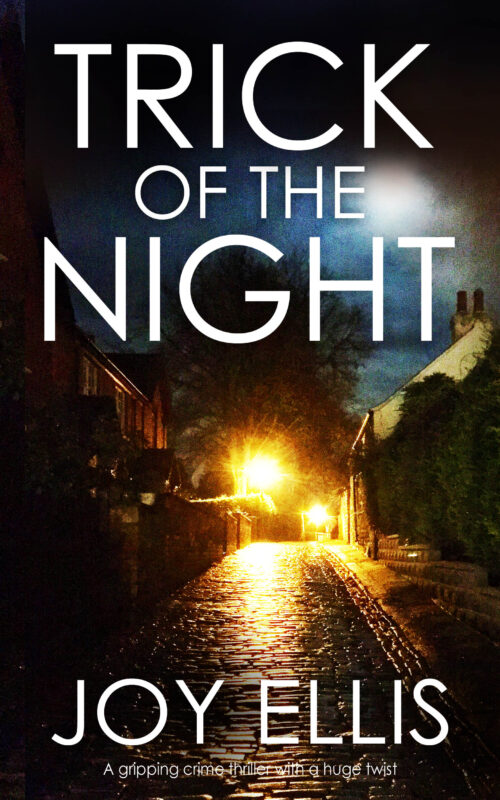 Photography student Toby Unsworth takes his camera down to the ancient cobbled streets of Fenfleet, the perfect setting for a nighttime shoot.
But later, when he examines his images up close, he finds an unexpected detail; a mysterious face in the window of an old abandoned building. Perplexed by what he sees, he shows his housemate, Alex, the eerie scene.
And just two days later, both Alex and Toby are dead.
Could it be a coincidence, or did they stumble across something they shouldn't have? Now, it's down to Matt and Liz to find out the truth.
Joy Ellis's Standalone Novel
Alongside her three smash hit series, Joy Ellis has also penned this singular standalone novel.
1. Guide Star (2017)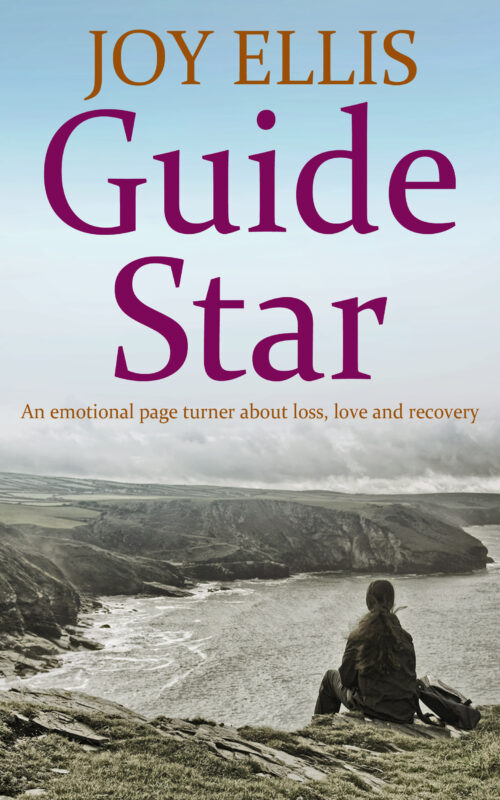 Detective Stella North has been forced into a much-too-early retirement. She was well on her way to becoming the police's greatest asset, but wounds sustained in the line of duty have put an end to her dreams.
Thankfully, she has her grandmother, Beth, at her side, supporting her in her recovery. But Beth is no ordinary grandmother and has secrets even her granddaughter doesn't know.
And now, as Stella rebuilds her life, Beth will confront the past she's run from for so long and try to rebuild her own.
Conclusion
Joy Ellis is one of the most breathtaking crime authors of today. Her hair-raising psychological thrillers, set in one of Britain's most atmospheric and mysterious landscapes, are guaranteed to keep you reading way past bedtime.
Have you read any of Joy Ellis's books? If so, I'd love to hear your thoughts. Drop me a comment in the box below!