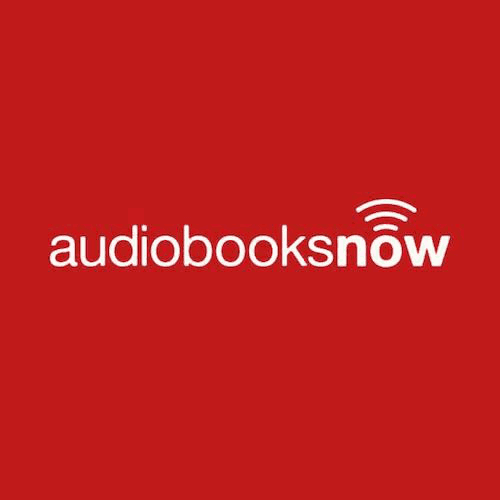 $4.99/month
50% off your first title of the month
A loyalty program that can give you free membership
No fixed memberships, cancel whenever
Purchase audiobooks without a membership
Audiobooks Now Review
Audiobooks Now have been around since 2012 and is a subsidiary of BookLender.com that has been around since 2000. Audiobooks Now are different when compared to their direct competitors, Audiobooks.com and Scribd. They don't go by the one free credit or unlimited listening approach that these other audiobook services offer. The way that they work is through reduced costs from full price audiobooks. Depending on how many books you buy a month the discount ranges from 35-50% off. You do have to pay a small monthly fee of $4.99 for these reductions though.
Audiobooks Now are suitable for both the casual and avid audiobook listener due to their innovative pricing system. Keep reading our Audiobooks Now review to find out what makes their service great in an already crowded market.
URL – https://www.audiobooksnow.com
Device Compatibility – iOS, Android
Support for Offline Listening – Yes
Free Trial – No
Keep Books After Cancelling – Yes
Monthly Cost – $4.99
Contact – Use the contact form on their website
Subscription Plans
How do Audiobooks Now work you may be asking. Similar to Audiobook Store, they don't offer the credit system or free monthly streaming like Playster does. Well, they have a monthly subscription of just $4.99 which then entitles you to one free premium audiobook, 50% off your first audiobook purchase of the month. Then for all extra purchases during the month you will receive 35-40% off the marketed price. If you are already registered with BookLender.com then you qualify without paying the Audiobooks Now membership fee.
When purchasing most audiobooks you can opt for the unabridged or abridged version. As the abridged version is shorter this correlates with a cheaper cost.
Audiobooks Now Free Trial
The Audiobooks Now free trial is set to the industry standard of 30 days. You will be asked to create an account including billing information. Don't worry you won't be charged until your 30-day free trial runs out and if you aren't satisfied then you can cancel it before that time anyway.
When starting your Audiobooks Now free trial you are entitled to one free premium audiobook (from selected titles). Then when you buy your first audiobook you will get 50% off the full price. With all further purchases, you will receive 35-40% off.
Gift Cards
Audiobooks Now gift cards can come in handy when you are in need of a present. Why not give someone access to their vast selection of audiobooks. There are 3 options in the Audiobooks Now gift center.
Gift any audiobook title by clicking on the 'give as gift' button. This can then be sent via email or printed out.
Then there is the gift plan option. The recipient will receive 50% off their first 12 audiobooks purchases. After that, they will be 35-40%. This plan costs $35.99 and it starts once the recipient activates it.
Audiobooks Now gift certificates start from $20, and can be increased by $5 up to however much you want to give.
If you are gifting certificates to a person then we advise that you let them know how Audiobooksnow.com works. As they could benefit from the 30-day free trial as well as the gift card.
Store Offering
The Audiobooks Now library isn't as big as some of their main competitors. Although with over 95,000 titles on offer we're sure that you can find something you like. Especially if you are a bargain hunter who is willing to take time to find the best buys.
When you browse on AudiobooksNow.com you have three main sections with subcategories under them. These are popular, fiction and non-fiction. Having this split makes it really easy to navigate and find a title that interests you.
When using the Audiobooks Now app you have bestsellers, new releases, free audiobooks, fiction, non-fiction, specials, recommendations and award winners. From there you can then deep dive into a specific subcategory or click show all. For indecisive listeners having the recommendations category can be extremely helpful.
Device compatibility
AudiobooksNow.com is available on all popular web browsers, that's on desktop and mobile devices. You also then have the opportunity to download their free mobile app on any iOS or Android device. Both are really easy to use, we find the desktop version much easier to find those big bargains though. Make sure to check out their 50% off 50 section to see if there is anything that you fancy at a reduced price!
Audiobooks Now App
The Audiobooks Now app is available on Android and iOS devices. You can listen across multiple devices without any trouble, as your account is synced. This means that you don't have to worry about placing your own bookmarks when stopping a listening session.
It is easy to see the ratings of books in the browse section, making life simple when choosing your next audiobook. There is a star rating out of 5, as well as a synopsis of the title. Each pick can be added to your wishlist or purchased at a click of a button.
Help & support
Luckily AudiobooksNow has a great help center for new and existing customers. Here they have split their frequently asked questions into 5 sections. These are general, desktop site, mobile site, Android app and iOS app. This makes it super simple to find the answer to your problem.
If you still need to get in touch with the customer support team at AudiobooksNow.com then you can via the contact form. During their business hours of 8:30 – 5:30 (EST) they will try to reply within an hour. Or if you require immediate assistance you can call them on 888-525-6293.
Audiobooks Now Review Summary
Time to summarise our Audiobooks Now review. A completely different approach from the other audiobook services, we think that Audiobooks Now is still a great option. It may take a bit of time to get used to as you probably aren't familiar with the discounted membership offering. However, if you do have the time to browse the bargains then we believe you can find some hidden gems. If you know what you are looking for as well just search away in the AudiobooksNow library. With a 30 day free trial available it would be silly not to give it a try, maybe you'll like it more than Audible. Let us know how you got on in the comments below.
FAQs
How can I cancel my membership?
To cancel the Audiobooks Now monthly club plan all you have to do is log-in, go to your account details and click the deactivate button. If you have purchased the 50% off 12 audiobooks membership then you won't be able to cancel this or be refunded on it.