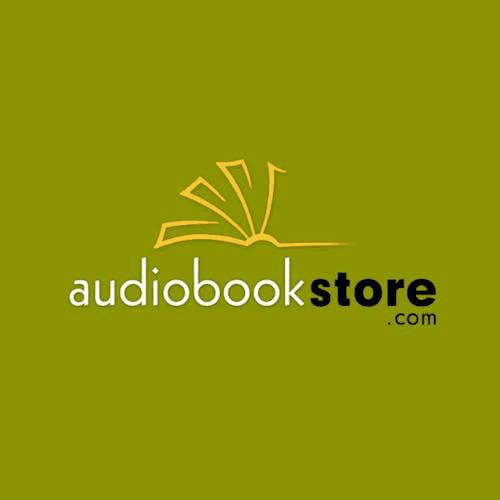 $5.95/month
All titles are DRM free
Helpful support team
Your first audiobook costs just $5.95
Audiobook sale section
About Audiobook Store
AudiobookStore.com is somewhat of a veteran in the audiobooks arena, having been around since 2005! But how do they compare to the likes of Audiobooks.com and Audible? In our Audiobook Store review, we will cover their membership details, device compatibility, and a whole load more!
Can Audiobook Store compete as one of the top audiobook services on the market? Keep reading to find out!
URL – https://www.audiobookstore.com
Device Compatibility – iOS & Android
Support for Offline Listening – Yes
Free Trial – No
Keep Books After Cancelling – Yes
Monthly Cost – $5.95
Contact – [email protected]
Subscription Plans
Let's start by looking at Audiobook Store's membership options. They have taken the same approach as Audiobooks Now with their audiobooks at a discounted price.
AudiobookStore.com has what they call a FlexPass membership which will cost you $5.95 a month. To start this all you have to do is purchase your first audiobook. Which you can buy at a reduced rate of $5.95. From then on you will pay $5.95 per month for exclusive discounts only available at the Audiobook Store. If you carrying on paying the Audiobook Store membership fee then you will benefit from these reduced audiobook prices.
They say that most audiobooks are priced below $12.95, however, if you want bestsellers then you will be paying $17.95 with the FlexPass discount. We see this discounted price approach as something for people that want to hunt for an audiobook bargain or check timeless classics.
You can also use AudiobookStore.com without the FlexPass membership plan. In this case, you will end up paying the full price of whichever book you choose.
Free Trial
Audiobook Store free trial doesn't exist like with Playster or Kobo. This is due to the way their membership plan works. However, you can purchase your first audiobook at only $5.95, and if you pick an expensive bestselling audiobook then you are definitely getting your monies worth. After that, you don't have to go ahead with their monthly FlexPass plan either.
Gift Cards
Like a lot of their competitors, Audiobook Store offers great gift certificates. If you enjoy their service then you can share the love with someone else. Or if you are running out of ideas for a present, Audiobook Store gift certificates are a great option. Starting at $25 and going up to $200 in $25 increments, you could gift someone a year's supply of audiobooks!
Audiobook Store offering
How does the Audiobook Store library compare to that of their competitors. To start they currently offer over 85,000 audiobooks, which is a good amount. Somewhere just short of Scribd's library. They are constantly adding to their store, so I'm sure that they will hit the 100,000 milestone soon.
They heavily focus on best sellers, new releases, and of course their on-sale section for those big discounts!
One thing I loved at AudiobookStore.com is a feature called the 'Audiobook Discovery Tool'. Add your favourite authors, books, narrators or if you are already a member click the discover from my library. You will then get related audiobook suggestions that you can browse and purchase with ease. This is similar, although less advanced to the best audiobook apps, that have the recommendations section built into their mobile app.
Categories
+ A – I
Antiques & Collectibles
Architecture
Art
Bibles
Biography & Autobiography
Body, Mind & Spirit
Business & Economics
Comics & Graphic Novels
Computers
Cooking
Crafts & Hobbies
Design
Drama
Drama/European/General
Education
Family & Relationships
Fantasy
Fiction
Foreign Language Study
Games
Gardening
General
Health & Fitness
History
House & Home
Humour
+ J – R
Juvenile Fiction
Juvenile Non-fiction
Language Arts & Disciplines
Law
Literary Collections
Literary Criticism
Mathematics
Medical
Music
Mystery & Detective
Nature
Nonclassifiable
Performing Arts
Pets
Philosophy
Photography
Poetry
Political Science
Psychology
Reference
Religion
Romance
+ S – Z
Science
Science Fiction
Self-Help
Social Science
Sports & Recreation
Study Aids
Technology & Engineering
Thrillers
Transportation
Travel
True Crime
Young Adult Fiction
Young Adult Non-fiction
Being able to browse by popular category or author is great. If you are looking via all categories it can be a bit overwhelming as they have 61 different categories to pick from. Browsing through authors is well laid out as they offer an A to Z format as well as a search bar.
Device compatibility
Audiobook Store can be used across mobile and desktop devices by visiting AudiobookStore.com. You can only purchase audiobooks through their website, which can be done in any browser. Audiobook Store is also compatible with iOS and Android devices just go to your relevant app store and search for 'audiobook store'.
AudiobookStore App
The Audiobook Store app is easy to use, however, it doesn't have that many features. First of all, you can't register for an account through the app which is a shame. You also can't purchase audiobooks via the app once you've signed up. This is due to Apple and Google (Android) charging 30% for every in-app purchase. If they had this option then they would have to hike up their prices! Audiobook Store's cheap prices are the reason that their customers love using them, therefore we doubt that they will change this.
Remember that whilst on your mobile you can go to your preferred internet browser and buy an audiobook via AudiobookStore.com. Enter the app and within seconds you will see your purchase in your Audiobook Store library.
At least the Audiobook Store app comes with their frequently asked questions section, and an easy way to contact their support team, just in case you do need a helping hand.
Help and support
Audiobook Store's customer service team can be contacted via email or through their chat support on desktop and via the app. To get in touch via email you can contact them at the following address [email protected].
Their customer support team is available Monday to Friday from 8:00 am to 5:00 pm (CST). If you are an Audiobook Store UK customer then you will have to get in touch with them in the afternoon or evening due to the timezone difference.
The Audiobook Store also has an in-depth FAQs section on desktop and in their app. The sections cover the following topics:
Account setup
General questions
Subscription plans
Technical questions
Gift certificates and gifting
Billing
Download/Sync/Transfer
They also have a handy search bar so you can type in your problem and receive an answer quickly.
Audiobook Store Review Summary
Time to conclude our Audiobook Store review. All in all, it's another great audiobook service that they offer. If you are looking to purchase more than one audiobook a month and ideally not always best sellers then it can be a great fit.
There are a couple of downfalls to the Audiobook Store. The first is that you can't purchase new audiobooks whilst in their app. Secondly, popular and new releases generally still come at quite a cost even with their FlexPass membership discount.
We were more than happy getting our first audiobook with them for $5.95, as it is stored forever in the cloud, a good way to keep a cheap audiobook title. If we had the time to hunt their bargains we would. However, we feel that the 1 free credit a month with Audible or unlimited listening systems like Scribd work much better.
FAQ's
How can I cancel my Audiobook Store membership?
You can have an Audiobook Store membership without paying a monthly subscription fee. If you decide though that you want to cancel your FlexPass membership all you have to do to is go to your customer account details and click cancel under the FlexPass details section. Easy as pie.