Nowadays, there are many fantastic audiobook services out there that allow you to browse and download hundreds of thousands of audiobooks.
Some of these services require you to pay a monthly or annual subscription fee, whereas others allow you to pay a simple one-time charge for each audiobook you download. Some even offer a great selection of fantastic audiobooks for no cost at all.
Many of these services come in the form of apps for your tablet or your phone, while others are websites that you can also access from a regular laptop or desktop computer.
The best audiobook services will let you download books to pretty much any device you choose, meaning you can listen to your favorite titles whenever and wherever you choose.
These audiobook services are becoming more and more popular, and they're expected to see a huge boom in 2023. After all, most of us lead pretty busy lives these days, and we don't always have the time to sit down and dedicate ourselves to reading as much as we'd like to. Audiobooks are a great solution to this problem; they allow you to listen while you do other things, like work out, clean the house, or cook dinner.
So if your goal for this year is to listen to more audiobooks, you've come to the right place. Here are our top picks for the very best audiobook services to use in 2023. I'll cover the pros and cons of each, to help you decide the best one for your needs.
1. Audible: The Best Overall Choice for Audiobooks in 2023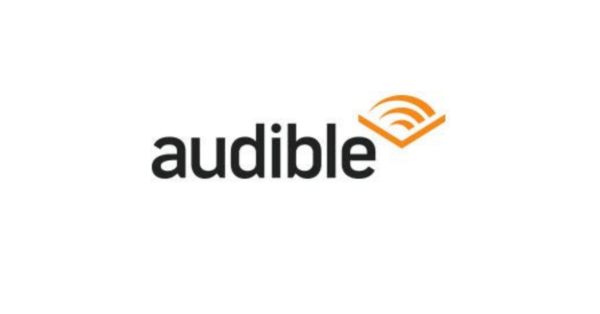 Audible is by far the biggest and most well known audiobook service around today.
Now owned by Amazon, it's the big daddy of the audiobook world thanks to its absolutely huge selection of titles. There are over 200,000 audiobooks in their expansive library, more than any other service provider. These include classics, lesser-known titles, and of course, tons of up to date and brand new releases.
The Audible app itself is intuitive and simple to use. If you start a new audiobook and decide it's not for you, you can return or exchange it. And once you've downloaded an audiobook to your device, it's yours to keep forever, even if you're only on a free trial and it's passed its expiry date.
How Does Audible Work?
To begin your Audible subscription, first, you'll sign up for a 30-day free trial. This gives you a chance to see what Audible has to offer, without the commitment of a subscription. Audible will even contact you a few days before your trial is about to expire, so you won't get stuck paying for something that you won't use if you forget to cancel.
There are quite a few different subscription options for Audible, but the most popular is Audible Premium Plus, which includes one credit per month. A credit is effectively a token that allows you to purchase an audiobook. This subscription also allows you to access Audible's huge library of podcasts and talks at no extra charge.
Here's a breakdown of the various subscriptions available from Audible in 2023:
Audible Plus which is the cheapest option but comes with no included credits
Audible Premium Plus, which is the most popular subscription available. This entitles you to 1 credit per month
Audible Premium Plus with Double Credit, which entitles you to 2 credits per month
Audible Premium Plus Annual, which works out cheaper overall. You'll pay for the entire year upfront and receive 12 credits per year
Audible Premium Plus Annual 24, which is the most expensive package upfront, but it entitles you to 24 credits per year
Since Audible is also owned by Amazon, there are some great incentives to join if you're already an Amazon Prime member. There are often deals that entitle you to free books if you sign up through your Prime membership, and they regularly run discounted membership deals.
But like all the audiobook services out there, there are some downsides.
Unlike many TV subscription services, like Netflix, for example, a subscription to Audible doesn't entitle you to unlimited audiobook access. If you want to listen to more titles, then you must buy extra credits. This means that Audible is at the more expensive end of the audiobook services market.
Still, it could be worth it. If you want access to the biggest and best library of audiobooks out there, then Audible is well worth the money.
Audible Pros
Biggest selection of audiobooks
Lots of subscription types available
30 day free trial
Audible Cons
2. Scribd: The Best Choice for Unlimited Audiobooks in 2023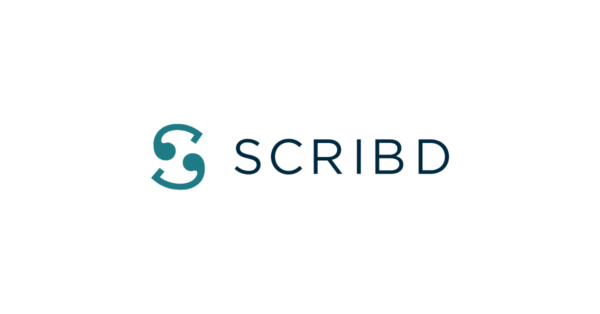 Scribd is a self proclaimed unlimited listening and reading site that lets you rent a large range of media at a relatively low monthly cost.
How Does Scribd Work?
Scribd works in quite a different way to Audible. Rather than a credits based system, once you subscribe to Scribd, you can access their entire library and consume as much material as you like.
They have a range of audiobooks, traditional books, magazines, and newspapers to choose from, all for a standard monthly subscription.
Another advantage that Scribd has over Audible is its extensive collection of articles from the world's leading newspapers. Whereas regular web users have to log in to an account and pay a subscription for many articles from leading papers like the Guardian, The Independent, and the New York Times, Scribd gives you access to a huge collection of articles, all included in their monthly fee.
There are, of course, some downsides. Their audiobook library is good but nowhere near as extensive as Audible's. They still have some great classic titles and some new releases, but there are some popular bestsellers that you won't find at Scribd. Another potential downside is that, unlike Audible, you won't get to keep your audiobooks once your subscription ends. You are effectively renting each audiobook rather than purchasing it outright.
But this also allows Scribd to keep their overall costs low. You can also take advantage of their free 30 day trial before you switch to their low cost premium plan. This allows you to check out their range of content and see if it's suitable for your needs.
Overall, Scribd could be a good choice if you're a casual reader who is also interested in getting access to ebooks, magazines, and newspapers. But if you're an avid reader who wants all the latest titles, it might not be the best choice for you.
Scribd Pros:
Consume as much content as you can
Cheap monthly subscription plan
A wide range of magazines and newspapers
Scribd Cons:
A smaller selection of audiobooks to choose from
3. Blinkist: The Best Non-Fiction Audiobook Service in 2023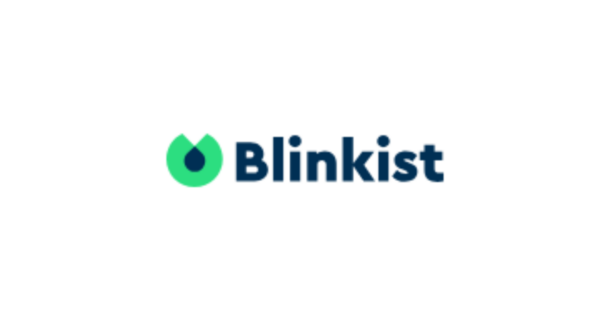 Blinkest is a maverick in the audiobook world. Unlike most other audiobook services on our list, Blinkest tailors its content towards learning and self development. So you won't find much in the way of bestselling fiction titles, but when it comes to non-fiction content, Blinkest is hard to beat.
How Does Blinkest Work?
Their extensive non-fiction library isn't the only thing that sets Blinkest apart from the competition.
Blinkest works by condensing the content of each book into bite-sized chunks. They filter out all the unnecessary fluff, leaving you with just the most important key takeaways. It's the most efficient way to consume important information from top non-fiction titles for those who have a busy lifestyle (and who doesn't, right?).
Most of these audiobooks end up being condensed to around 20 minutes, give or take. There are all kinds of top non-fiction titles on all sorts of subjects, from health and wellness, to economics, to parenting, to wildlife. Essentially, if you're goal is to listen to more audiobooks and become a smarter version of yourself, then Blinkest is the perfect easy-to-use shortcut.
Another great advantage to Blinkest is that if you enjoyed a condensed version of a particular title or the subject matter interests you, you can upgrade to the full audiobook.
A regular subscription to Blinkest is already cheaper than the likes of Audible and Scribd. However, if you opt for their annual plan, you'll effectively get 50% off the price, so it's well worth it if you're a regular listener.
Unlike Audible, a Blinkest subscription comes with unlimited listening for the consensed titles, and it can also be listened to in offline mode. There's also a 7 day free trial, so you can browse and try out a few audiobooks first to see if it's the right fit for you.
Overall, if self improvement and learning is your thing, then Blinkest is a great option. It allows you to digest the general essence and ideas from the best non-fiction titles in a fraction of the time. But, if you're looking for fiction books of any kind, Blinkest isn't for you.
Blinkest Pros
A huge collection of non-fiction books
Subscription includes unlimited condensed books
Digest more books in a shorter time
Blinkest Cons
Only non-fiction books available
4. Audiobooks.com: The Best Audible Alternative in 2023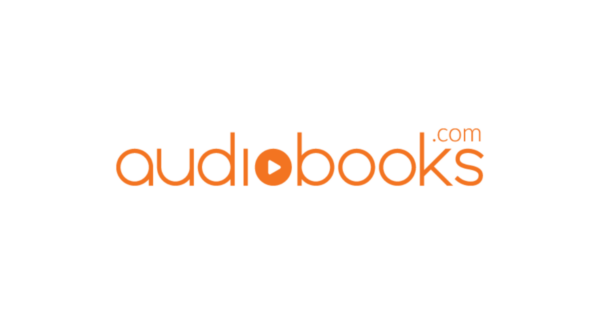 Audiobooks.com is an easy to use app with a wide selection of audiobooks, from bestselling fiction to self help and even textbooks. It also has a huge selection of podcasts, as well as a good choice of free audiobooks.
How Does Audiobooks.com Work?
At first glance, Audiobooks.com works in a very similar way to Audible. You pay a monthly subscription fee, and just like with Audible, you get a certain allowance of credits per month. In this case, Audiobooks.com gives you two audiobook credits for a standard subscription (which is double that of Audible's current offer for the same price). They also offer a free 30 days trial and a pretty tempting introductory offer; three free audiobooks, just for signing up.
If that sounds too good to be true, that's because it is. While it's still a pretty good deal, only one of your free audiobooks can be taken from the premium section (that's where all the most popular new titles are). The other two must come from the "VIP" section. This still has tons of well known modern titles, but when it comes to the current bestsellers, there's few to none to be found.
That being said, Audiobooks.com has a pretty impressive selection of completely free audiobooks, over 8,000 in total. Many of these are smaller, more niche titles, but there are some great surprises to be found in the freebie section too.
The app also has some great reviews, thanks to its clever added features that make it super easy to use. There's a built-in sleep timer which you can use if you're prone to falling asleep while listening; simply set the timer, and it will automatically cut off at the allocated time.
One of the biggest downsides of Audioooks.com, compared with Audible, is the selection of audiobooks on offer. Don't get me wrong, Audiobooks.com has over 150,000 books to choose from, so it's nothing to be sneered at. But compared with the big daddy Audible, the library is still not quite as extensive.
That being said, if you're through with Amazon, who owns Audible, and are looking for a similar service as a good alternative, then Audiobooks.com is an excellent option.
Audiobooks.com Pros
Good introductory offer
30 day free trial
Easy to use app
Audiobooks.com Cons
A somewhat smaller audiobook library than Audible
5. Google Play Books: The Best Subscription Free Audiobook Service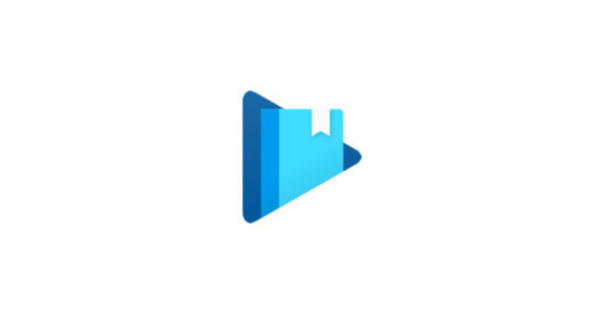 How Does Google Play Books work?
This is the first audiobook service on our list that doesn't work through a subscription, so there are no sign up costs or monthly fees involved. Google Play Books is more like a big online store that's completely free to browse. You simply select the title you want to buy, pay the one-time fee for that particular book, click download, and viola; it's yours, forever.
Google Play Books doesn't just work for those with an Android phone; anyone can use this audiobook service through their regular web browser on a tablet, laptop, or PC. And surprisingly, it's also available to iPhone users through the app store too.
For many users, Google Play Books is actually pretty great value compared with subscription services like Audible or Audiobooks.com. If you like to take your time with audiobooks and only listen a few times a year, it offers much more freedom and flexibility and can end up costing quite a lot less. They also frequently run sales on popular titles, so watch out for great discounts hitting your inbox.
As we've mentioned, Audible really holds the gold medal for the sheer amount of audiobooks in their library, but that being said, Google Play Books is highly likely to have what you're looking for too. The library isn't quite as extensive, but it mainly lacks the more niche titles rather than the bestsellers.
Also, once you've downloaded an audiobook, you can play it across multiple devices, and it's yours to keep forever.
Google Play Books Pros:
No subscription fee
Reasonably priced audiobooks
A wide selection of titles
Google Play Books Cons:
It could work out more expensive for heavy users
6. Apple Books: The Best Audiobook Service for iPhone users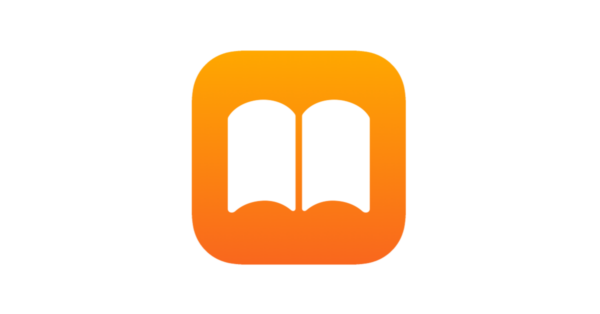 How Does Apple Books Work?
Apple Books works in much the same was Google Play Books. There's no monthly subscription fee or contracts involved; instead, it's basically one big online store, so you can pay as you go.
And just like Google Play Books, their selection is gigantic. There are also tons of ebooks, if that's your thing, so you can switch between regular listening and reading. There are also comprehensive free previews of each book, so you can test the waters to see if it's right for you before you make a purchase.
If you're an Apple user across the board, then Apple Books is a particularly great option. You can download every audiobook you buy directly to your apple watch and listen with ease wherever you like, be it working out in the gym, in the car, or chilling at home on the couch. The iCloud also allows you to share your audiobook purchases across all of your Apple devices, so they're with you wherever, whenever.
That being said, if you only have an iPhone, without the additional collection of other Apple gadgets, these features aren't much use to you.
It might also come as no surprise that, compared with Google Play Books, Apple Books are generally more expensive. If you're someone who already listens to a lot of audiobooks, then you'll likely find it cheaper to stick with a subscription service like Audible or Audiobooks.com. If you're a light user, and you're firmly in the Apple family, then Apple Books is a no brainer.
Apple Books Pros
No subscription fee
A wide selection of titles
Easy to integrate with all your Apple devices
Apple Books Cons
Audiobooks are more expensive
You'll need an Apple device
7. Libro.FM: The Best Audiobooks Service to Support Independent Bookstores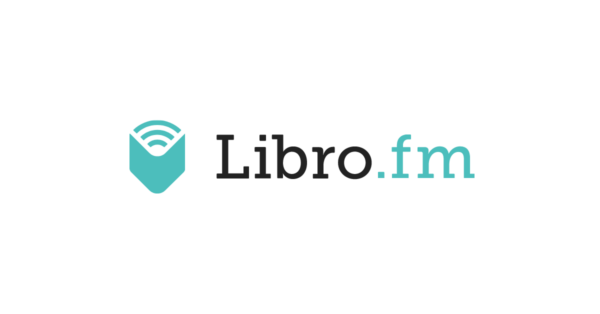 Let's face it; the likes of Amazon's Audible don't need our support these days, but small, independent bookstores certainly do. That's why I've included Libro.FM in this list. It's a great audiobook service that has an impressive selection of hot new titles, classics, and everything in between, and it also spreads a little love around.
How Does Libro.FM Work?
Libro.FM is a subscription service much like many others on this list. For a monthly fee, you have access to a huge library of over 150,000 titles, including New York Times bestsellers. A regular subscription gives you one free credit, which you can redeem against any book of your choice, and as a subscriber, you also get 30% off any additional audiobooks each month. Not bad!
The app is smart and intuitive, with some handy additional features. Just like audiobooks.com, there's a built-in sleep timer, so you won't be churning through audiobooks after you've fallen asleep. There are also varying reading speeds available, so if the narrator is going too fast or too slow for you, you can adjust accordingly.
And of course, every audiobook in their extensive library comes from an independent (and nowadays, likely struggling) bookstore. It's a great way to do your bit during these hard times without sacrificing on quality and selection.
To see if libro.com is for you, you can take advantage of their free 30 day trial. And the best part is, unlike the vast majority of services these days, if you forget to cancel your subscription, your card won't be charged.
Libro.FM Pros
Supports independent bookstores
A wide selection of audiobooks, including top titles
No risk 30 day free trial
Libro.FM Cons
The library is not as extensive as the likes of Audible
8. Kobo Audiobooks: Best Budget Audiobook Subscription Service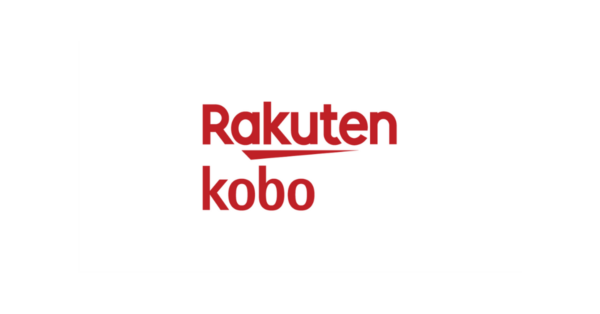 Kobo is most famous for it's e-readers, ebooks, and now it's tablets. But in the last few years, Kobo has also entered the audiobook world, and it's already making waves.
How does Kobo Audiobooks Work?
Kobo has a pretty impressive library size of over 10,000 titles, and since it's a relatively new service, they're adding to this list all the time. Like many others, it's a subscription service, so you pay a monthly fee (which is surprisingly low compared to its competitors). As part of your subscription, you get one free audiobook each month.
There's also a free 30 day trial, so you can see how the service works before you commit. You'll also get a free audiobook with your free trial, which is yours to keep for free, so it's well worth giving Kobo a shot, just on this basis alone. All of the audiobooks you download are yours to keep forever, no matter how long you have a subscription for.
The one major downside to the Kobo Audiobook service is the slightly confusing browsing experience. Kobo also includes their ebook selection in their search engine, so it can sometimes be unclear whether a book is in audio format, or ebook format, until you look closer.
While this can be annoying for some, the low prices and relatively decent library size makes it well worth it for many users.
Kobo Audiobooks Pros
Cheaper than other audiobook subscription services
Free 30 day trial
Extensive library to choose from
Kobo Audiobooks Cons
Confusing browsing experience
9. Libby by OverDrive: Best Free Audiobook Service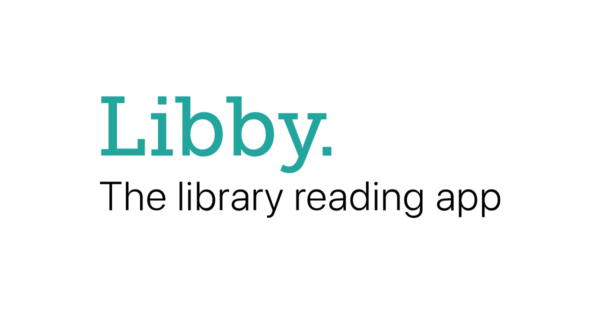 What's better than cheap audiobooks? Free audiobooks, of course! With OverDrive's new app, Libby, you can access free audiobooks, along with ebooks and magazines from your local public library.
How does Libby By OverDrive Work?
All you need to get started with Libby is a library card. It's essentially a free Audiobook rental service that operates through your very own local library. Since it's free, there's obviously no subscription charge or any other fees, and the app is also completely free to download.
Since Libby collects their audiobooks from libraries across a large network of cities in 78 countries, there's no exact figure on the number of books available to download, but it's safe to say it's pretty extensive.
The only drawback is that, just like when you visit your local library in person, you have to wait a while for the latest brand new titles.
You can listen on your phone or your tablet, or even in your web browser. You can even listen offline, but be aware that unlike many of the audiobook services on our list, you won't be able to keep the audiobook once you're done with it.
Libby by OverDrive Pros
Completely free
Libraries in 78 countries
Plenty of audiobooks to choose from
Libby by OverDrive Cons
You'll have to wait for many of the latest titles
10. Simply Audiobooks: The Best Audiobook Service for Traditionalists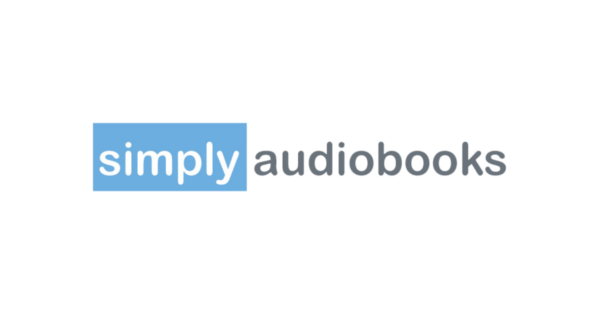 And now for something completely different…Simply Audiobooks is the only audiobook service dedicated to renting out audiobooks on CD. That's right; it's like the old school days of Netflix. You'll receive an actual physical CD through the mail, which you listen to, and return once you're done.
How Does Simply Audiobooks Work?
Simply Audiobooks is a bit like going back in time. For some, that might be infuriating, but for many people, this old school approach is exactly what they need. Many people, especially the older generation, don't want to deal with downloading files from the internet to a device, and much prefer to have a physical item to insert and listen to around their home or in their car.
That's where Simply Audiobooks comes in. You pay a monthly subscription fee, which gives you unlimited access to their entire library of audiobooks, one at a time. Pay a little extra per month, and you can upgrade to 3 at a time.
Rather than picking one particular title, you select a list of your preferred audiobooks, and they send one of those titles out to you, depending on what they have in stock at the time. Postage is completely free, as it comes out of your monthly subscription charge.
They also never charge late fees, so if you accidentally hold onto your CD audiobook for longer than you need, it's no biggie.
Their current library has around 50,000 audiobooks, which is not bad when you consider these are actual, physical discs, not just data on a server somewhere.
For many people, Simply Audiobooks won't even be worth a second glance. But for the more traditional folks among us, it could be just what you're looking for. It's worth noting, though, that their website is pretty basic, and even archaic looking, compared to every other Audiobook Service on our list. But that might not come as much of a surprise for such an old school, low tech service.
Simply Audiobooks Pros
Great for those who prefer a physical copy of an audiobook
Free postage and no late fees
A good selection of audiobooks
Simply Audiobooks Cons
Much too old fashioned and low tech for most users
Check out these other great articles: