William Kent Krueger is the New York Times bestselling author behind numerous gripping mystery, crime, and thriller novels.
He's written more than twenty popular titles, and his works have been translated into multiple languages and enjoyed by readers around the globe.
Who Is William Kent Krueger?
Krueger was born in Torrington, Wyoming, but he spent most of his childhood in the beautiful Cascade Mountains of Oregon.
For much of his adult life, he worked in the logging and construction industry while dabbling in freelance journalism on the side.
And while he was always a keen writer, it wasn't until he was forty years old that he penned his first novel, "Iron Lake."
Since then, he's become one of the most recognized names in crime fiction, and his books have sold millions of copies worldwide.
His incredible writing ability has bagged him numerous awards over his career, including the Anthony Award, the Barry Award, the Loft-McKnight Fiction Award, and the Friends of American Writers Prize.
"When you read a William Kent Krueger book, you're taken back to a place so real it's like home, with characters so close to you they feel like family…He's so good I want to kill him."
Steve Hamilton, author of the Alex McKnight series.
The Complete List of William Kent Krueger Books in Order
William Kent Krueger is most famous for his smash hit mystery series featuring Cork O'Connor. Still, the author also has several thrilling stand-alone, short stories, and non-fiction titles to explore too.
In this post, I'll list every one of Krueger's books in reading and publication order, along with a summary of his series and other works, so you can decide where to begin your reading journey.
The Cork O'Connor Series
This nineteen-part series is Krueger's most notable achievement to date.
Book one, the 1998 'Iron Lake,' was the author's first-ever novel, and it marked the start of a long and successful career.
This beloved series still continues to this day, as later this summer, a brand new Cork O'Connor installment is due to hit the shelves. And, of course, fans are hoping there will be plenty more to follow.
The series is set in Minnesota's North Woods region and follows the likable and heroic protagonist, Corcoran "Cork" O'Connor.
O'Connor is a part Irish; part Anishinaabe Indian retired police officer who spent much of his earlier career working on the gritty streets of Chicago before taking a job as the sheriff of Tamarack County, Minnesota.
But by the time the series begins, he's left his stressful career in law enforcement in favor of a more peaceful, laid-back life in the woods.
Cork decides to set up a small restaurant and gift shop to tide himself over financially; nothing too fancy, just a small mom-and-pop affair that will keep him busy during the days.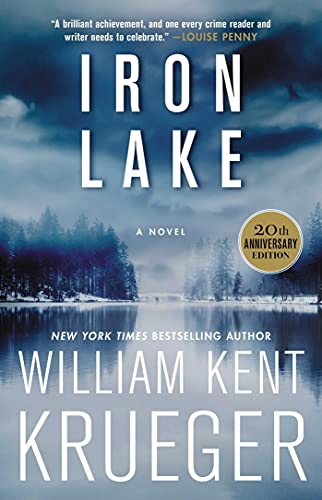 But it's not long before his quiet existence is shattered, and he's drawn back into a world of murder, mystery, and intrigue once again when he accepts a job as a part-time private detective.
Whether he likes it or not, Cork is destined to solve crimes, and out here in the woods of Minnesota, his real adventures are about to begin.
Throughout the series, O'Connor and the rest of the cast all age in real-time. So, if you approach these titles in publication order, you'll get to see how the characters develop and their lives change, book after book, year after year.
So, if you're new to this series, it's best to begin with 'Iron Lake' and continue to follow along in the order listed below.
Standalone Novels
William Kent Krueger has also published three hugely successful standalone works, which you can read in any order you choose.
Just like the Cork O'Connor series, these stories are set primarily in Minnesota, where the author has spent much of his life.
1. The Devil's Bed (2003)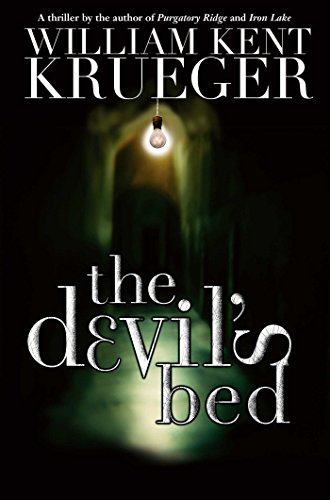 This page-turning conspiracy thriller begins when Secret Service agent Bo Thorsen is assigned to protect the First Lady of the United States, Kate Dixon.
Kate's father, the former vice president, has been injured in a farming accident, and so she's returned to her hometown in Minnesota to care for him while he recovers.
But Bo suspects that there's more to this accident than meets the eye. He has a terrible feeling that the First Lady has been lured to Minnesota under false pretenses, but the truth is even more shocking than he could ever have imagined.
A sinister plot has been hatched deep within the most shadowy corners of the US Government, and if Bo doesn't uncover the truth fast, the consequences could be deadly.
2. Ordinary Grace (2013)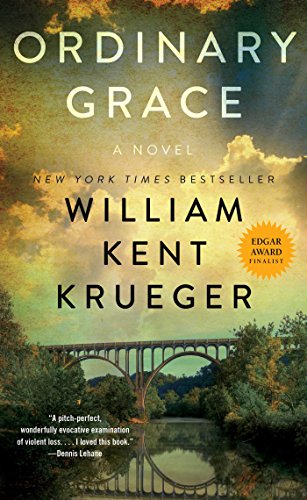 This best-selling and award-winning crime thriller takes us back to small-town Minnesota, where protagonist Frank Drum reflects on the terrifying events he experienced there more than forty years ago.
It was 1961, and Frank was just thirteen years old when he witnessed more tragedy than anyone would hope to see in their entire lives.
He should have been playing with his friends in the warm summer sun, but instead, he and his family were thrust into a cold world of suicide, murder, deception, and lies.
And now, after all these years, he's finally ready to tell his story.
3. This Tender Land (2019)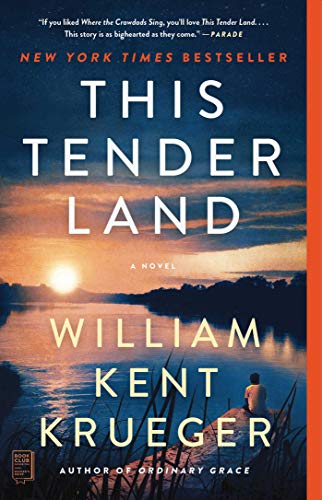 This Tender Land is one of Krueger's most celebrated titles to date, hailed as a 'modern classic' by readers and critics around the globe.
The story begins on the banks of the Gilead River in Minnesota during the summer of 1932 when four displaced children set out on an epic adventure in search of a better life.
Odie O'Banion and his brother Albert are orphans who, up until now, have spent their days in the bleak and loveless institute known as the Lincoln Indian Training School.
Here, children are seen and not heard, and so Odie's naturally exuberant spirit often gets him into trouble. But this time, he's gone a step too far, and if he and Albert don't escape right away, he might never see the light of day again.
And so these two brothers, alongside their friends Mose and Emmy, set sail along with the Gilead in a stolen canoe on their way towards the mighty and formidable Mississippi.
Non-fiction
1. Writing Murder (2012)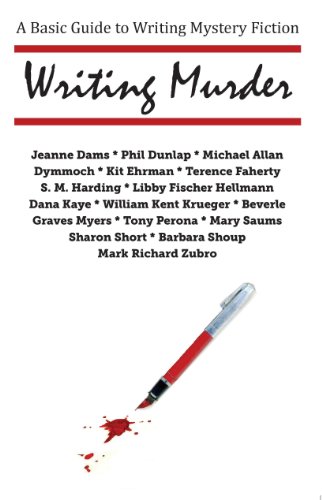 Writing Murder: A Basic Guide to Writing Mystery Novels is an insightful collaboration of essays from some of the most successful murder mystery authors in America, including, of course, William Kent Krueger.
Krueger and his peers share their valuable advice on all aspects of the writing process, from the basics of setting, dialogue, and character development, to publishing and marketing a manuscript once it's complete.
So, if you're a budding author who loves murder mysteries, this is an essential read.
Novellas and Short Stories
William Kent Krueger has several captivating shorter reads to explore, some of which were written before his full-time writing career began when he was just dipping his toes in the literary world.
All the titles listed below have been compiled into an anthology entitled '10,000 Lakes: Tales from the North Country.' If you're interested in giving them a read, I'd highly recommend purchasing the full anthology, as many aren't available as single titles.
Here they are in publication order, starting with the earliest.
Herring Choker (2002)
The Windigo (2004)
The Far Side of the River (2005)
Before Swine (2005)
Bums (2006)
Heat Lightning (2006)
Absolution (2006)
Hills Like White Rabbits (2007)
Contender (2009)
Hixton (2010)
Woman in Ice (2012)
Luck (2012)
The Man Who Cried Wolf (2016)
The Painted Smile (2016)
Corpus Delicti (2018)
Just Another Cold Case (2018)
Nature of the Beast (2019)
Conclusion
William Kent Krueger is one of the most successful crime, mystery, and thriller authors alive today.
His bestselling Cork O'Connor series has captivated readers around the globe, and his standalone works have proven to be just as powerful.
If you already love Krueger's work and you're looking for some new recommendations, award-winning female authors like Tana French, Karin Slaughter, and Lisa Gardner have some equally gripping works to explore.
And if they don't float your boat, you're bound to find something you love in this list of some of the best murder mystery books of all time.
What is your favorite William Kent Krueger book? Let me know in the comments below!