Irish-American author Tana French is famous for her heart-stopping mystery and crime novels.
Her 2007 debut novel, 'In the Woods,' became an instant bestseller and propelled this once unknown writer to international fame.
Since then, she's penned a further seven titles, and all of them have shot straight to the top of the charts.
French has been crowned as the unofficial 'First Lady of Irish Crime,' and her thrilling blend of murder mystery and psychological fiction has earned her an army of fans worldwide.
So, if you like hard-hitting books that are packed with suspense and impossible to put down, you'll love Tana French's work.
Every Book by Tana French in Reading Order
French first made a name for herself with her Dublin Murder Squad series, but over the past few years, she's also published two hugely successful standalone novels.
In this post, I'll give you a full list of every title by the author in the order they were published, from her smash hit debut more than fifteen years ago to her latest release.
The Dublin Murder Squad Series
Tana French's breakout novel, 'In the Woods,' also marked the start of her hugely popular psychological crime and mystery series, 'The Dublin Murder Squad.
There are six books in the series in total, two of which inspired the award-winning BBC crime drama series, 'Dublin Murders.'
Each novel centers around a different detective from an elite team of Irish agents known as the Dublin Murder Squad.
To get the most out of the series, it's best to read these books in the order they were published, listed below.
1. In the Woods (2007)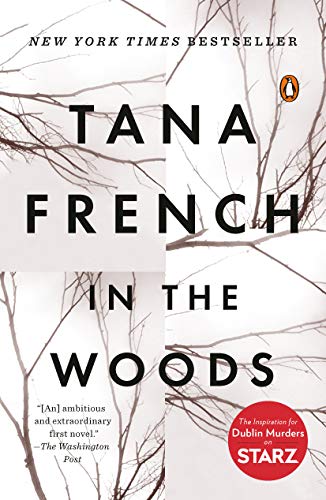 It's 1984 in an unassuming suburb of Dublin, and the warm summer sun is beginning to set. Mothers are calling out to their children to come inside for the night, but three of them fail to make it home.
The police are called, and a frantic search ensues, which leads the authorities deep into the dense woods at the edge of the estate.
There in the darkness, they find a boy clinging to a tree wearing a pair of blood-soaked sneakers and a look of sheer terror on his face.
But he doesn't remember a thing; he has no idea how he got there and, more importantly, where his two missing friends are.
That was twenty years ago, and now, that frightened little boy is all grown up. He's Detective Rob Ryan, one of the chief investigators on the renowned Dublin Murder Squad.
Ever since he joined the force, Rob has kept his childhood trauma a secret. But when a young girl's body is discovered in those very same woods, he has a horrible feeling that his past could be coming back to haunt him.
Now, Rob and his partner Cassie Maddox must find the killer and work to uncover the truth about the harrowing events that have haunted the town for more than two decades.
2. The Likeness (2008)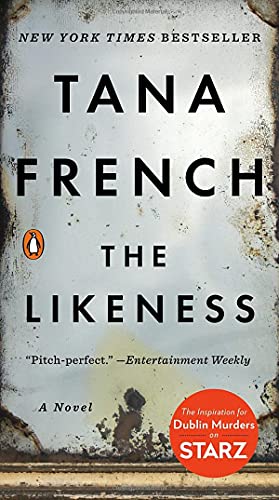 Cassie Maddox has left the Dublin Murder Squad and transferred to the Domestic Violence Unit. She's seen enough murder to last her a lifetime, and now, she's ready to work with the living rather than the dead.
But before she can even settle into her new role, she receives an urgent phone call from her old colleagues, and she's dragged straight back into that grizzly world once again.
A woman's body has been found, and she looks exactly like Cassie. But there's an even stranger detail to this case. The victim has been identified as Ms. Alexandra Madison, the exact same name that Cassie used as an alias during her years working as an undercover cop.
Now, Cassie and the Murder Squad must uncover the truth about the victim, and the bizarre coincidence of her identity, before the killer strikes again.
3. Faithful Place (2010)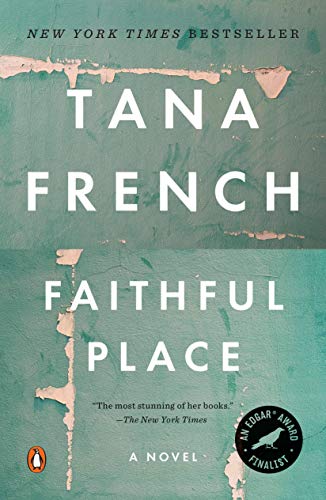 Undercover detective Frank Mackey has shut out most of his childhood memories.
Growing up with a deranged mother and an alcoholic father in a squalid flat wasn't easy. So, when he packed his bags and left at the age of nineteen, he vowed never to go back there again.
But now, a new case has arrived on Frank's desk that will force him to face his past, whether he likes it or not.
A woman's suitcase has been discovered inside a derelict building in the neighborhood where he grew up, and Frank knows its owner well. It belongs to Rosie Daly, his childhood sweetheart and, at one time, the love of his life.
Yet Frank hasn't seen Rosie for decades, not since the day he upped sticks and left town for good. She was supposed to go with him, and the pair were planning a new life together somewhere far away. But she must have gotten cold feet because she never showed.
Frank always assumed that Rosie ditched him for someone better, someone with a 'normal' family. But what if she didn't abandon Frank, after all? What if Rosie really did want to escape with him, but something else, something terrible, stopped her?
4. Broken Harbour (2011)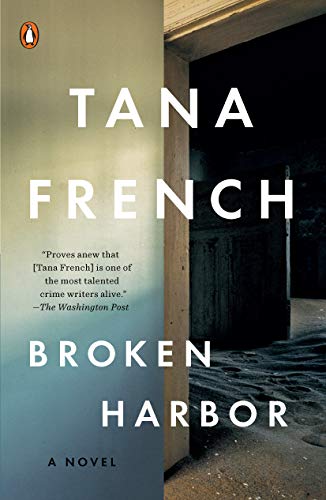 The Dublin Murder Squad's star detective, Scorcher Kennedy, is called to the abandoned estate of Broken Harbour to investigate a grizzly murder scene.
A man and two children have been found dead, and a woman, barely clinging to life, is lying in an ambulance on her way to intensive care.
At first, it seems like an open and shut case for Scorcher and his team. A struggling father finally cracked, killing his children, and almost his wife, before taking his own life in a tragic murder-suicide.
But something doesn't add up. Although he'd rather not admit it, Scorcher can't shake the feeling that he has a personal connection to this case.
Years ago, when he was just a child, his family endured a harrowing ordeal on the very same estate. And now, after decades of trying to bury his trauma, he'll finally have to face it head-on.
5. The Secret Place (2014)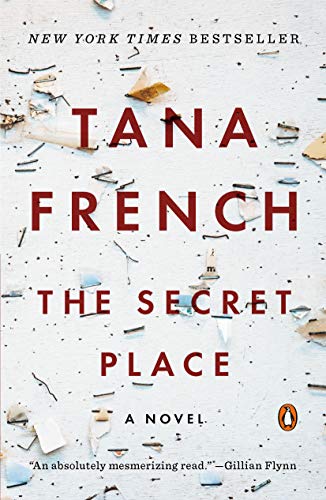 It's been twelve months since a teenage boy's body was discovered at a nearby boarding school for girls, but despite the Dublin Murder Squad's best efforts, the case has gone cold.
Meanwhile, Detective Stephen Moran is desperate for a chance to prove himself and join the elite ranks of the squad, and now, after years of waiting, his opportunity has finally arrived.
A sixteen-year-old girl has just walked into his office brandishing a photograph of the dead boy, alongside the chilling caption: 'I Know Who Killed Him.
And so Stephen joins his fellow detective, Antoinette Conway, to take a fresh look at the case and delve into a sinister underworld of deadly teenage rivalry.
6. The Trespasser (2016)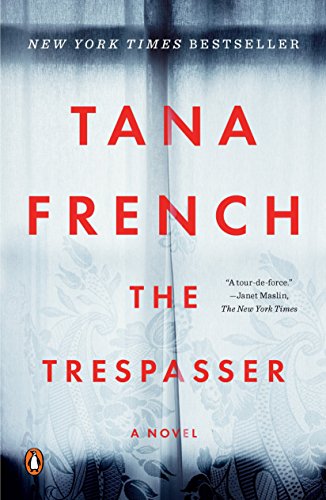 For years, Antoinette Conway dreamed of being promoted to the Murder Squad. But now that her dream has become a reality, she's not so sure she wants it after all.
In this male-dominated world, she's constantly harassed by her senior colleagues, and it seems like every case she's assigned is already open and shut.
But all that changes when she and her fellow squad rookie Stephen Moran are sent to investigate the murder of Aislinn Murray.
Inside her immaculate, picture-perfect home, the equally immaculate Aislinn is lying dead in a pool of blood. The rest of the squad suspects her boyfriend, and the pressure is on for Antoinette to make an arrest.
But there's something unusual about this seemingly cut and dry case, and she can't shake the feeling that she's seen this beautiful victim somewhere else before.
So, despite threats from her superiors, Antoinette proceeds with the investigation in her own way. She's determined to uncover the truth about what happened to Aislinn, even if it's the last case she ever works on.
Tana French's Standalone Novels
After concluding the series above, Tana French also penned two further bestselling standalone books.
They're packed with all the mystery, murder, intrigue, and suspense you'd expect from this author, so if you loved The Dublin Murder Squad, be sure to check out these titles, too.
The Witch Elm (2018)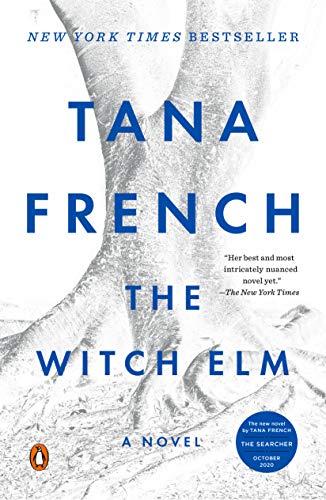 Toby was a charismatic, optimistic, and successful guy before a terrifying run-in with a pair of robbers left him with life-changing injuries.
Now, he's a shell of his former self, so he retreats to his family's ancestral home to care for his elderly uncle and try to heal.
But once there, things get even more complicated for Toby when a skull is discovered hidden inside a giant elm tree on his family's land.
The police are looking for answers, and as the investigation ensues, Toby begins to realize that his family's past is darker and more sinister than he could ever have imagined.
The Searcher (2020)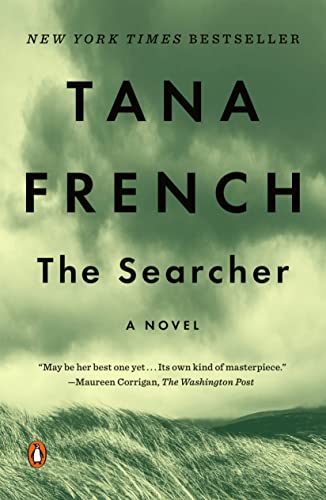 After enduring a bitter divorce, Cal Hooper has decided to leave his high-stakes job on the Chicago police force. He's ready for a change, and so he travels thousands of miles across the Atlantic to build a new life for himself in a picturesque village in the Irish countryside.
His days of chasing bad guys, fighting crime, and solving murders are over, or at least that's what he thought.
But word has gotten around about this former cop's expertise, and it's not long before he's roped into investigating the disappearance of a local boy.
Now, he's about to discover that this idyllic community isn't quite so idyllic, after all. There are some dark secrets buried beneath these winding country lanes, and it's down to Cal to uncover them.
Conclusion
If you love a page-turning murder mystery packed with phycological thrills and chills, Tana French's novels are a must-read.
Whether it's her bestselling Dublin Murder Squad series or her recent smash hit standalone, these gripping stories are sure to have you hooked.
Are you already a Tana French fan? If so, what's your favourite book? Let me know in the comments below!