C.J. Box's Joe Pickett series is a collection of twenty-two gripping murder mystery novels set in the remote fictional town of Twelve Sleep, Wyoming.
The protagonist is a humble game warden whose strict moral code propels him into a new life as an amateur detective. He solves numerous grizzly murder cases throughout the series, often putting himself in grave danger to ensure that justice is served.
The series has been popular among murder mystery fans since the first book was published in 2001.
Since then, author C.J. Box has penned a further twenty-one page-turning installments in the saga, with the latest, 'Shadows Reel' set to hit the shelves later this summer.
The Complete List of Joe Pickett Books in Reading Order
IMAGE
PRODUCT
FEATURES
PRICE
Open Season (2001)
• Publication date- May 7, 2002
• Print length- 316 pages

Check Price

Savage Run (2002)
• Publication date- May 6, 2003
• Print length- 354 pages

Check Price

Winterkill (2003)
• Publication date- June 29, 2004
• Print length- 434 pages

Check Price

Trophy Hunt (2004)
• Publication date- April 5, 2005
• Print length- 348 pages

Check Price

Out of Range (2005)
• Publication date- May 2, 2006
• Print length- 314 pages

Check Price

In Plain Sight (2006)
• Publication date- May 1, 2007
• Print length- 351 pages

Check Price

Free Fire (2007)
• Publication date- May 6, 2008
• Print length- 380 pages

Check Price

Blood Trail (2008)
• Publication date- May 20, 2008
• Print length- 332 pages

Check Price

Below Zero (2009)
• Publication date- May 5, 2009
• Print length- 364 pages

Check Price

Nowhere to Run (2010)
• Publication date- April 6, 2010
• Print length- 368 pages

Check Price
Below, I'll give you a full list of every book in C.J Box's Joe Pickett series, along with a short summary of each one.
To get the most out of the series, it's best to read these titles in publication order. That being said, each book has a unique plot and can be enjoyed as a standalone novel, too.
1. Open Season (2001)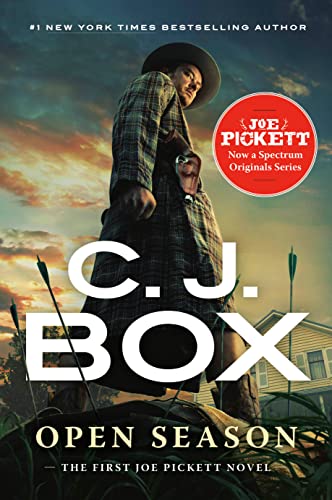 Twelve Sleep, Wyoming is a community of freedom-loving hunters, so when the law-abiding and righteous Joe Pickett becomes the county's new game warden, he's met with an icy reception.
A local outfitter takes a particular dislike to him, but it's not long before the same man's body is discovered on a woodpile behind Joe's home.
The police declare it an open and shut case, but Joe has a feeling that there's more to this murder than meets the eye. So he decides to take matters into his own hands and investigate the crime himself.
2. Savage Run (2002)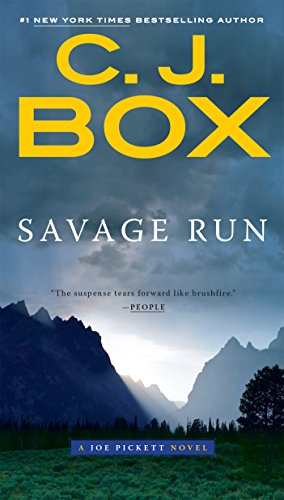 When an infamous eco-activist is killed in an explosion in the forest, Joe Pickett is sent to the crime scene to assist with the investigation.
The police believe the blast was a publicity stunt gone wrong, but Joe isn't so sure.
And when his wife begins receiving chilling phone calls from a man who claims to be the deceased victim, he has no choice but to embark on a dangerous quest for the truth.
3. Winterkill (2003)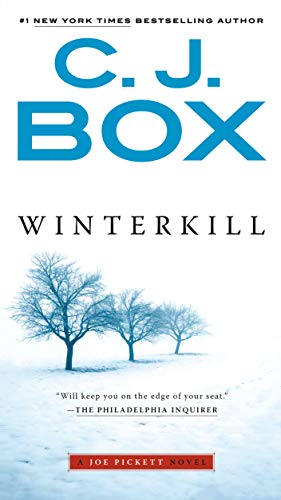 Lamar Gardner has been murdered in the Battle Mountain woods, and now, Joe Pickett finds himself traversing the snow-covered wilderness in pursuit of his killer.
But this crossbow-wielding criminal is more ruthless and cunning than Joe bargained for, and the chase will put both him, and his young daughter in grave danger.
4. Trophy Hunt (2004)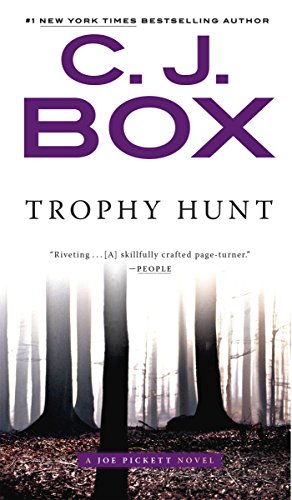 Mutilated animal corpses are appearing all across Twelve Sleep county, and while the police suspect the local grizzly bears, Joe Pickett has a horrible feeling the perpetrator could be human.
It's not long before the killer switches up their prey, and his worst fears are confirmed.
The dismembered bodies of two men are discovered, and their wounds look alarmingly familiar. Now, it's down to Joe Pickett to find the sicko responsible and bring them to justice.
5. Out of Range (2005)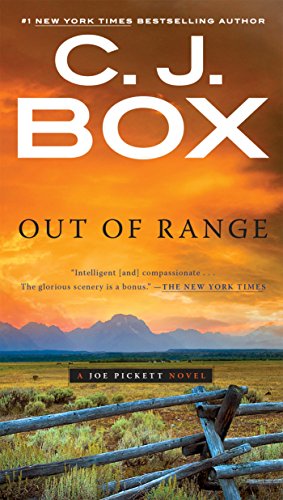 Joe is left reeling in grief when his close friend and fellow game warden from the neighboring town of Jackson is found dead.
All signs point to suicide, and Joe is asked to step in and temporarily take over his deceased colleague's role.
But he soon discovers a sinister side to Jackson that raises some alarming questions about his friend's untimely death.
6. In Plain Sight (2006)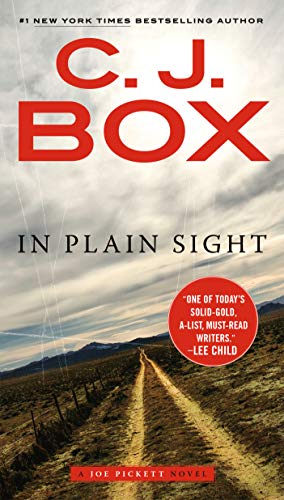 Spring has sprung in Wyoming, but the warm weather is accompanied by a chilling new case for Joe Pickett.
Multi-million dollar ranch owner Opal Scarlett is missing, and Joe is convinced one of her two embittered sons is behind her disappearance.
But as he works to uncover the truth, dark forces conspire to do whatever it takes to get away with murder.
7. Free Fire (2007)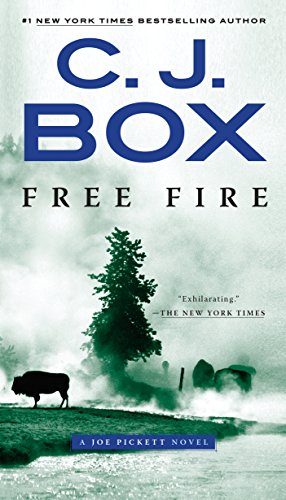 After being fired in spectacular fashion, Joe keeps a low profile while working on his family's ranch.
But before long, the local governor calls round to ask him for help. He needs Joe to reinvestigate a murder and find fresh evidence the police have missed.
If Joe can build a strong enough case to put the perpetrator behind bars, the governor will make sure he gets his old job back. But if he fails, one of the most dangerous and evil criminals in America will be free to kill again.
8. Blood Trail (2008)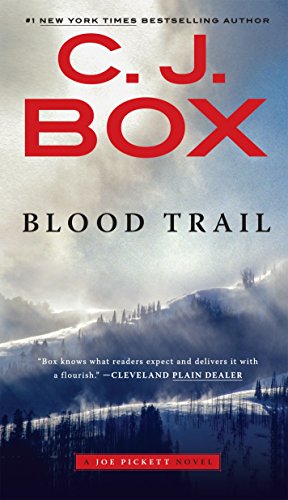 It's that time of year again when hunters all across Wyoming begin tracking elk. Once they take down their target, the usual procedure is to tie the animal up before skinning it, gutting it, and chopping off its head.
But a chilling discovery at an isolated mountain camp sends shock waves across the state; a decapitated corpse has been found hacked apart in the exact same way.
Lying beside the dismembered body is an empty cartridge and a single poker chip; the only two clues that Joe Pickett has to trace this psychotic killer before he strikes again.
9. Below Zero (2009)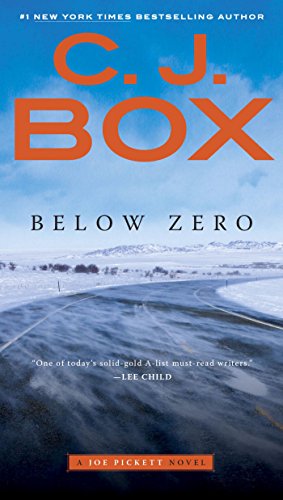 It's been six years since Joe Pickett's foster daughter, April, was killed, and he and his family are still haunted by memories of that tragic day.
But now, everything the Picketts thought they knew is called into question after a series of bizarre messages give them a glimmer of hope that she might still be alive.
Whoever this mystery caller is, they know things only April herself could know, and Joe won't rest until he finds out the truth.
10. Nowhere to Run (2010)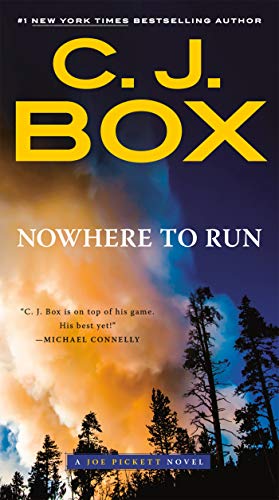 Joe is finishing up his temporary placement as a game warden in the neighboring community of Baggs.
But before he can leave, he has some loose ends to tie up. Strange things have been happening out in the mountains; animals slaughtered under cover of darkness, camps ransacked, and now, a local runner has disappeared without a trace.
Joe hopes to solve the case quickly and return to his home turf. But instead, he's about to face the most dangerous challenge of his career so far.
11. Cold Wind (2011)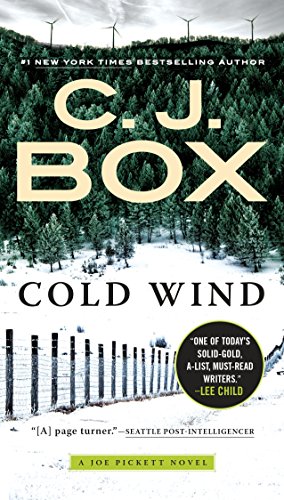 Joe Pickett investigates a very personal case when his mother-in-law Missy's wealthy husband is found hanging from a wind turbine.
Missy swears she didn't do it, but with so much evidence stacked against her, Joe isn't sure what to believe.
Can he find out the truth before this tragedy tears his family apart?
12. Force of Nature(2012)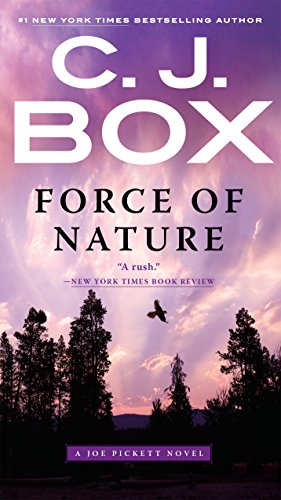 Joe's good friend Nate Romanowski thought his days as a Black Ops agent in Afghanistan were far behind him.
But now, someone wants him silenced. He knows too many secrets to remain a free man, and some of the most deadly secret agents in the world are on his tail.
Joe knows he's the only one who can help Nate, but he'll have to put his own family's safety at risk if he wants to save his friend.
13. Breaking Point (2013)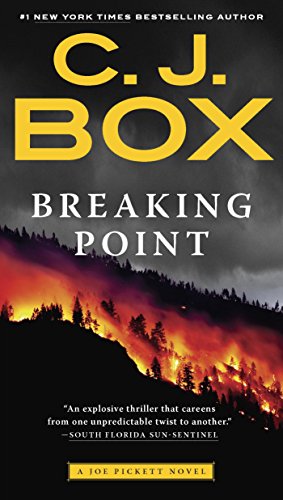 Butch Roberson was once a respected family man, but all that changed when two corpses turned up, and he vanished without a trace.
Now, everyone in the community has Butch pegged as a killer, but Joe can't believe this kind-hearted man could be capable of such an act.
And so, he sets out to clear his name, no matter what the cost.
14. Stone Cold (2014)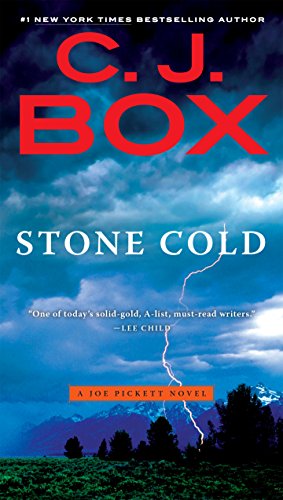 When a mysterious millionaire arrives in town, it doesn't take him long to win the local community's trust.
But something about this man doesn't sit right with Pickett, and when people start disappearing, he decides to investigate.
Is he the benevolent visitor he claims to be? Or is he Wyoming's most cunning and ruthless killer?
15. Endangered (2015)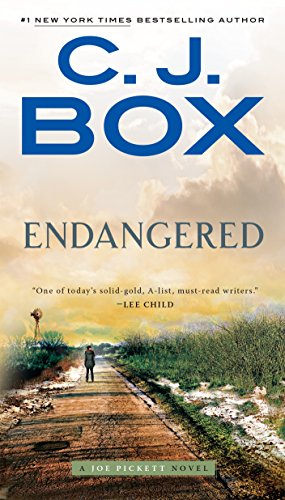 Joe's beloved foster daughter April has already been through so much, and he's determined to protect her from future harm.
But when she runs off with the notorious Dallas Cates, his worst nightmare comes true once again. April is discovered lying in a ditch on the brink of death, and now, Joe will stop at nothing to get his revenge.
16. Off the Grid (2016)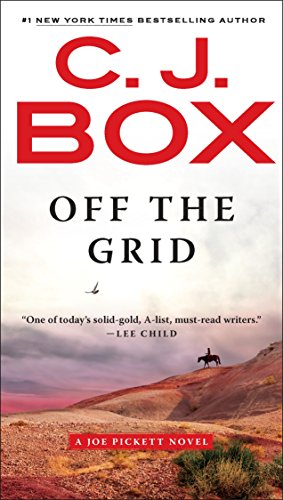 Nate Romanowski has been laying low off the grid, but he can't hide forever. Secret agents are on his tail, and they need his help to foil a terror plot in the heart of Wyoming's desolate Red Desert. If Nate doesn't comply, his entire future is at stake.
Meanwhile, Joe Pickett is being lured deep into the very same desert, and now, both men will have to confront an enemy more powerful than any they've faced before.
17. Vicious Circle (2017)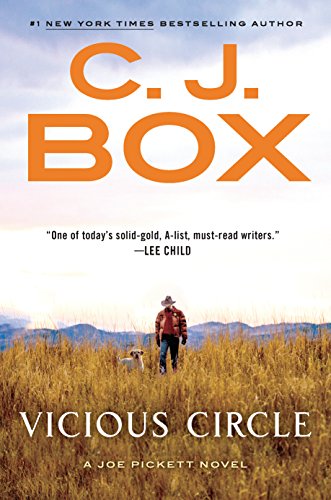 It's been two years since Joe Pickett finally put Dallas Cates behind bars where he belongs.
But now, Cates has served his time, and he's a free man walking the streets of Twelve Sleep County once again.
Joe knows it's only a matter of time before he comes looking for revenge, but he's determined to protect his daughter April, and the rest of his family, at all costs.
18. The Disappeared (2018)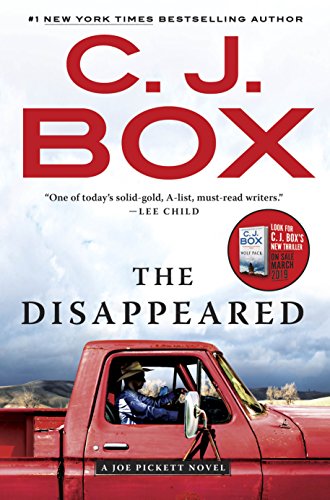 It's the dead of winter, and Joe Pickett finds himself hundreds of miles from home in the remote mountain community of Saratoga.
He came to investigate the disappearance of a British executive, but now, others are starting to go missing, too.
If Joe doesn't uncover the truth soon, he could join the ever-growing list of victims and become swallowed up in Saratoga's sinister underworld forever.
19. Wolf Pack (2019)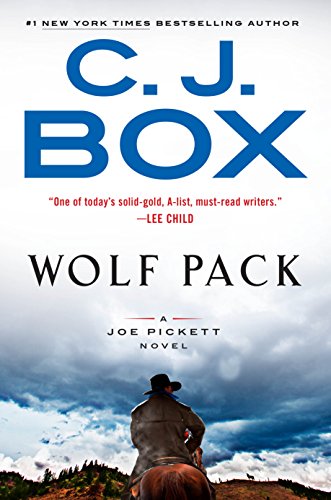 Joe Pickett is back working as a game warden in Twelve Sleep County, and his first assignment looks set to be a breeze.
A drone has been upsetting the local wildlife, leading to stampedes, and so he heads out to track down the owner before any more animals are accidentally killed.
But this seemingly simple case takes a deadly turn when Joe comes head-to-head with a notorious group of savage killers known as the Wolf Pack.
20. Long Range (2020)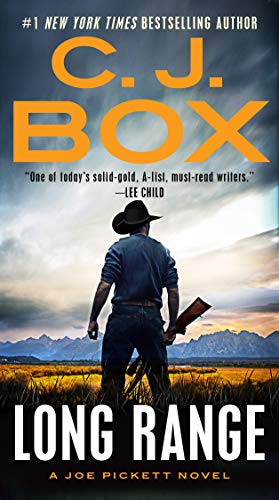 When a local judge is almost murdered and his wife is caught in the crossfire, Joe Pickett and the rest of Twelve Sleep county's law enforcement join forces to track down the would-be assassin.
But soon, the authorities begin to point the finger at Joe's long-time buddy, Nate. And now, the only way to prove his friend's innocence is to find the real killer, even if it means putting his own life on the line.
21. Dark Sky (2021)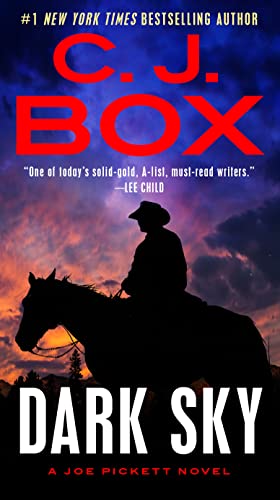 Joe Pickett has been called away from his regular duties to escort California billionaire Steve Price on a hunting trip.
The local governor is desperate to ensure that Price falls in love with the Wyoming wilderness; after all, his endorsement could bring some well-needed cash flow into their community, so he's enlisted Joe's expertise to guide the group.
Yet unbeknownst to all of them, there's a deadly hunter on their tail, and now, Joe must use every ounce of knowledge, strength, and skill he has to get them out of the woods alive.
22. Shadows Reel (Due in August 2022)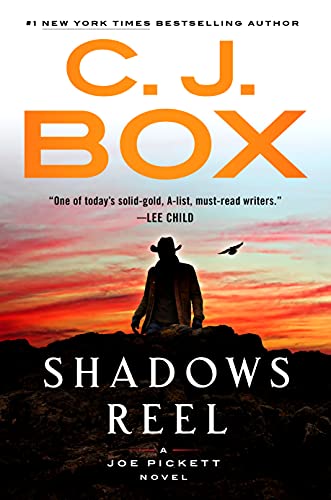 Joe and his wife Marybeth are preparing for thanksgiving and eagerly awaiting the arrival of their daughters. But a series of chilling events are about to throw their holiday plans into chaos.
There's been a brutal murder in the woods, a mysterious package has turned up revealing dark secrets from the past, and when another body is discovered, Joe and Marybeth realize that both they and their girls could be next.
Conclusion
C.J. Box's 'Joe Pickett' series is packed with head-scratching mysteries and edge-of-your-seat cliffhangers that are guaranteed to keep you reading way past bedtime.
Have you explored the Joe Pickett series? If so, which is your favorite book? Let me know in the comments below!