American author Karin Slaughter is the bestselling novelist behind more than thirty fascinating crime dramas.
Her books have been translated into multiple languages and sold more than forty million copies worldwide, and today, she's considered one of the most celebrated thriller authors of our time.
Recently, this renowned author's work has gained a whole new set of fans after her book, 'Pieces of Her' was picked up by Netflix and adapted into a gripping eight-part series.
Since then, viewers have been scrambling to read Slaughter's books and find out more about the brains behind their favorite binge-worthy show. And they won't be disappointed; Karin Slaughter has penned plenty of suspenseful, page-turning reads, and she's still churning out brand new smash hit thrillers to this day.
The Complete List of Every Karin Slaughter Book in Reading Order
In this post, I'll give you a run-down of everything Karin Slaughter has ever published.
I'll include a detailed overview of each of her series and provide a full list of her standalone works, so you can find your perfect reading order and dive into these gripping titles right away.
The Grant County Series
Slaughter's 2001 debut novel, 'Blindsighted,' marked the start of her career and laid the foundations for what would become one of her most beloved series to date.
The Grant County books are set in Heartsdale, a fictional town in the author's home state of Georgia.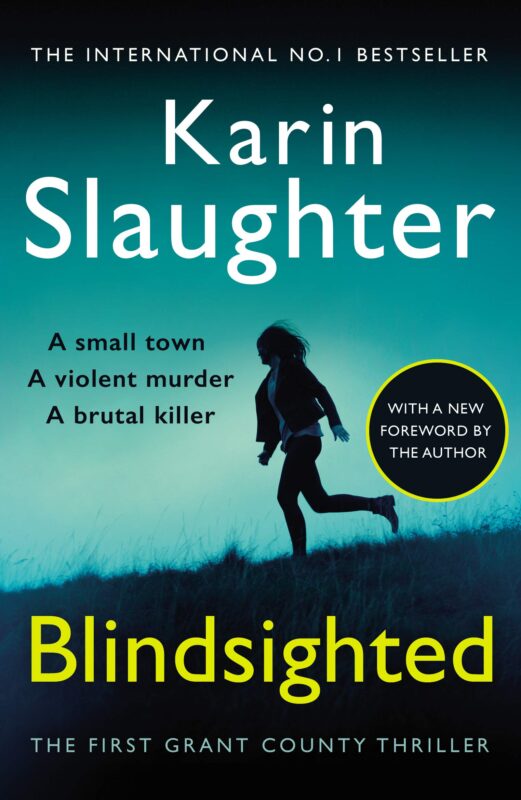 The stories are told from the perspective of three fascinating characters; Sara Linton, Jeffrey Tolliver, and Lena Adams.
Sara is Heartsdale's resident paediatrician turned part-time coroner, and Jeffrey is her on-again-off-again husband who works as the town's Chief of Police. Lena is Jeffrey's rebellious subordinate, an experienced detective who has a hard time following orders.
'Blindsighted' kicks off the series with a bang when the mutilated body is discovered in the local diner. As more victims start to drop, Sara, Jeffrey, and Lena must use their expertise to find the killer.
Despite it being her first-ever novel, 'Blindsighted' was a huge success. It became an instant bestseller and was even nominated for the Crime Writer's Association's 'Best Thriller Debut of 2001'.
Slaughter went on to write a further five novels in the Grant County series, which concluded in 2007 with the gut-wrenching 'Beyond Reach.'
Since then, she delighted fans by resurrecting her famous protagonist Sara Linton to appear in her other smash-hit series, Will Trent.
If you'd like to explore both of these epic crime series (and you absolutely should!), I'd recommend reading Grant County first before moving on to Will Trent.
Publication and Reading Order of The Grant County Series
The Will Trent Series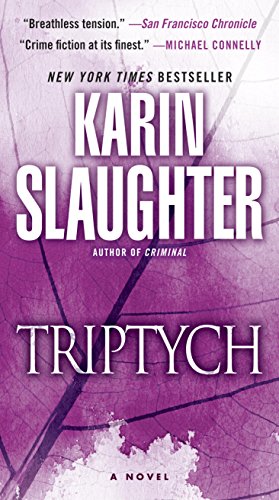 This ten-book series follows a GBI special agent named Will Trent and his partner, Faith Mitchell, who work to solve grizzly crimes in the depraved underbelly of Atlanta, Georgia.
Trent knows the dark side of these city streets better than anyone. Abandoned at birth, he spent a harrowing childhood at the Atlanta Children's Home and saw firsthand how cruel and unforgiving the world could be.
But his early traumas pushed Will Trent to become the special agent he is today, and he's determined to do everything in his power to make sure no one has to endure what he did.
The series begins with the novel 'Triptych,' which follows the story of a sophisticated serial killer who mutilates his female victims before leaving them for dead.
Will Trent is called in to help with the case, and when he arrives, he's reunited with his childhood friend and ex-lover, vice detective Angie Polanski.
Together, Will and Angie work to trace the killer and find the missing link that will bring him to justice. But there's plenty of water under the bridge for this pair, and working together won't be easy.
Like most of Slaughter's work, this nail-biting series isn't for the faint-hearted. It's packed with gruesomely graphic details of violence and murder, and the suspense is enough to keep you up all night.
But if you have a strong constitution and love a grizzly crime thriller, you'll adore the Will Trent series.
Plus, as I mentioned earlier, Grant County protagonist Sara Linton joins Trent in the later books to help bring Atlanta's most heinous psychopaths and criminals to justice.
There are ten major novels in the series, as well as three short stories and novellas, which I've listed in reading order below.
Publication and Reading order of The Will Trent Series
The Good Daughter Books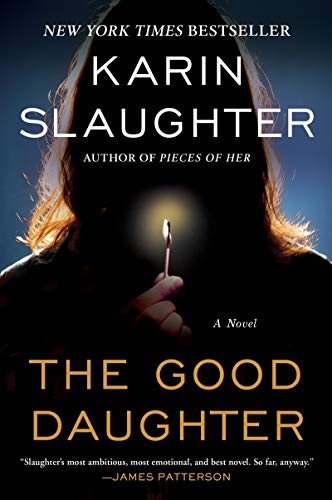 Karin Slaughter's 2017 psychological crime thriller, 'The Good Daughter,' tells the tale of lawyer Charlotte Quinn, who finds herself at the center of a horrifying crime in the otherwise sleepy town of Pikesville.
And for Charlotte, the tragedy is all too familiar. Almost three decades ago, she was forced into the woods at gunpoint alongside her sister, and the events that followed changed the course of her family's lives forever.
Now, she has no choice but to face her own real-life nightmare head-on and relive the events of that terrible night.
'The Good Daughter' is technically a standalone novel, but I've listed it alongside the novella, 'Last Breath,' which acts as a prequel to the main story. It's a quick read that introduces Charlotte's character and adds fascinating insights into her backstory, so it's well worth picking up before beginning 'The Good Daughter.'
Publication and Reading Order of The Good Daughter Books
The Andrea Oliver Books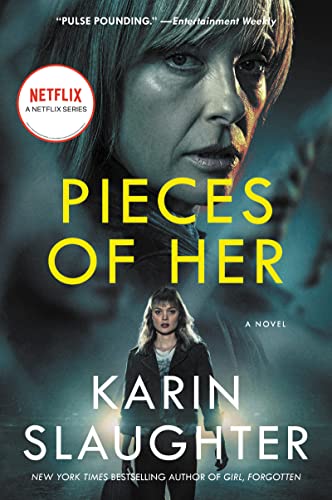 So far, there are just two books starring Karin Slaughter's captivating protagonist, Andrea Oliver. But, if the rumors are true, this could be the beginning of a brand new, gripping series.
Book 1, 'Pieces of Her,' inspired the wildly popular Netflix series of the same name, and now fans everywhere are racing to read the novel that's started it all off.
The story begins when Andrea discovers that her quiet, predictable mother, Laura, is not who she thought she was. She's been living a double life for almost three decades, running from her true identity, but now, it's finally caught up with her.
Andrea is catapulted into the dark world of her mother's past to uncover the secrets she's fought so hard to keep hidden away.
In the follow-up novel, 'Girl, Forgotten,' which is expected to be published this summer, we join Andrea again as she becomes a fully-fledged US Marshall.
For her first assignment, she's sent to Longbill Beach, where she's tasked with investigating a spate of death threats. But that's not the real reason she's there; Andrea is hell-bent on solving a long-forgotten murder case with potential links to her family's troubled past.
With any luck, we'll see plenty more installments in this breathtaking series, but for now, it's best to read these two books in the order of publication below.
Publication and Reading Order of The Andrea Oliver Books
Karin Slaughter's Standalone Novels
Although most of Slaughter's bestselling books comprise part of a wider series, she also has some nail-biting standalone novels to explore, too.
You can read these titles in any order you choose, but below, I'll list them by the year they were published, from the earliest to the most recent.
You May Also Read: The Complete List of Joanne Fluke Books in Reading Order
Cop Town (2014)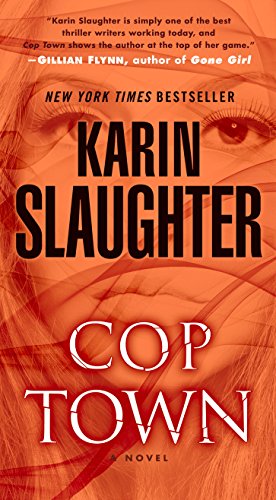 It's detective Kate Murphey's first day on the job at the male-dominated Atlanta Police Department, and already, she has her work cut out for her. A vicious serial killer is on the loose, and he's targeting police officers around the city.
And so, Kate joins forces with fellow female detective Maggie Lawson to bring down the dangerous cop killer before he gets to them first.
Pretty Girls (2015)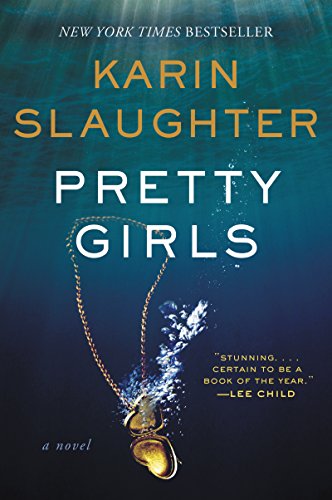 Two decades have passed since Claire and Lydia's sister Julia disappeared, leaving their family in turmoil.
Estranged from one another, the tragedy still haunts the two surviving siblings to this day. But when Claire's husband is brutally murdered, they unite and delve into their childhood nightmares all over again.
False Witness (2021)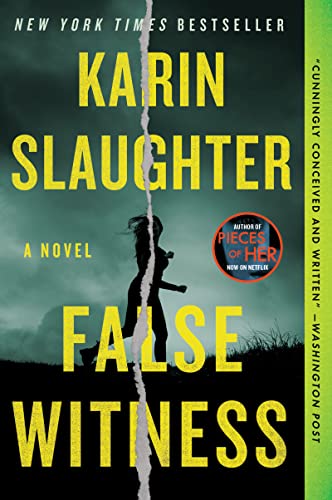 Defense attorney Leigh Collier works hard to keep her life as dull and ordinary as possible, but underneath it all, she's hiding a dark and devastating past.
The ghosts of her childhood traumas have followed her for all of her adult life, but when a wealthy new client enters her office, she's forced to face them head-on.
If she can win this high-profile case, her career will skyrocket, but there's just one problem. The man she's paid to defend is no stranger; he knows all about Leigh's past, and if she doesn't get him off the hook, he'll expose her secrets to the world.
Other Works by Karin Slaughter
Karin Slaughter is famous for her full-length crime thrillers, but she also has a selection of short stories and novellas to explore too. Here they are in the order they were published.
Like A Charm (2001)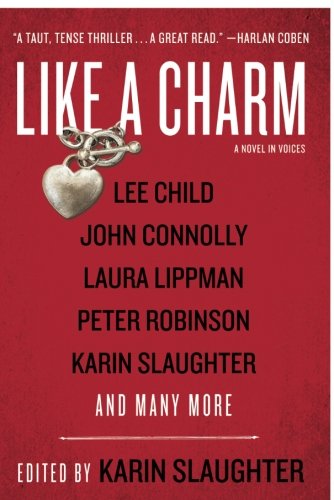 This short story anthology is a collection of gripping tales from some of the world's leading thriller authors, including Lee Child, Peter Robinson, Laura Lippman, and more.
There are sixteen chilling installments, each written by a different author and connected by a common theme; a sparkling charm bracelet that curses anyone who touches it.
Karin Slater is the curator and editor behind the spine-tingling 'Like a Charm,' and she also wrote the opening and closing stories of the collection.
Martin Misunderstood (2008)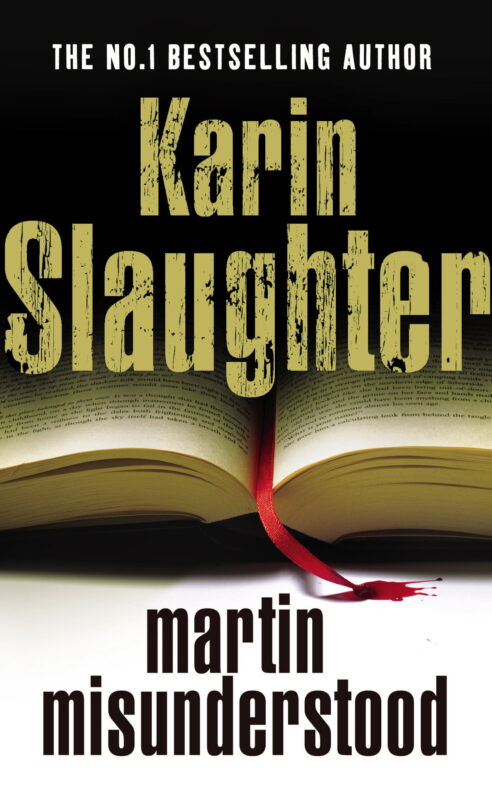 This Audio Original novella is a departure from Slaughter's usual style. It still features her trademark suspenseful thrills and chills, but there's a heavy dose of tongue-in-cheek black comedy thrown in too.
The protagonist is a crime fiction fanatic named Martin Reed, a grown man who still lives with his mother and is still tormented by the same high school bullies who made his childhood miserable.
On the surface, he's as boring as boring can be, but when he's accused of murder, his life takes an interesting turn.
The Unremarkable Heart (2011)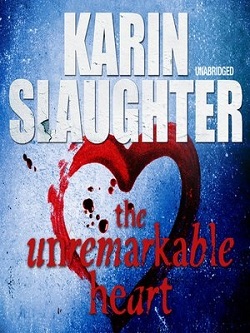 This award-winning short story tells the tale of a high school principal named June Connor, who has just been diagnosed with incurable lung cancer.
Time has run out for June, and as she prepares for her death, she reflects on her time spent on earth. But before she goes, the universe is about to deliver a final twist of fate that she never saw coming.
Thorn in My Side (2011)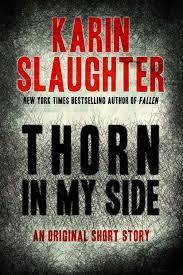 Karin Slaughter dabbles in dark comedy again with this dark and entertaining short story about two twins who couldn't be more different.
One is a deeply religious, rule-following virgin, and the other is a sex-obsessed rebel who does what he wants when he wants.
But despite their contrasting personalities, these two brothers stick together, even in the face of murder.
Cold Cold Heart (2013)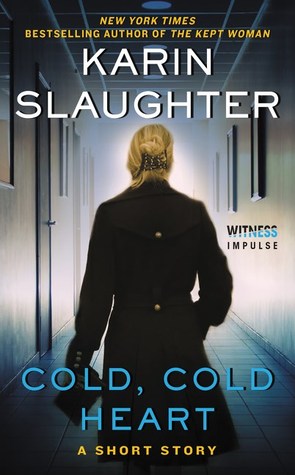 This Kindle Singles short story tells the tale of 52-year-old Pam, who spent the last two decades lovingly supporting her husband, John.
Yet despite all that, he committed the ultimate act of betrayal and left her broke and alone.
Since then, her life has spiraled downwards while he's enjoyed more money and success than ever before.
But now, karma has finally come back to bite him, and Pam is about to get her sweet revenge.
Blonde Hair, Blue Eyes (2015)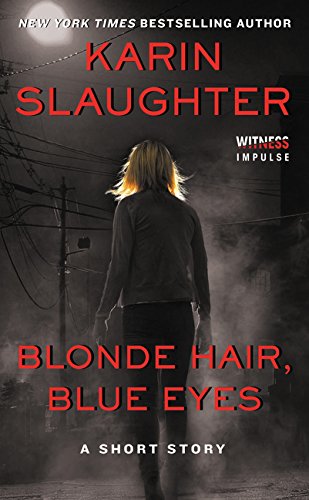 'Blonde Hair, Blue eyes' is the prequel to Slaughter's 2001 bestseller, 'Pretty Girls.' This nail-biting novella takes us back in time to meet Julia Carrol, a beautiful nineteen-year-old who suddenly finds herself gripped by fear.
Young women like her are going missing, and she's terrified that she'll be next.
Short Story with Michael Koryta (2019)
In 'Short Story,' Karin Slaughter teams up with fellow thriller author Michael Koryta to bring their most beloved characters together in a gripping tale.
Slaughter's Jeffrey Tolliver from the Grant County series teams up with Koryta's famous cop double act, Joe Pritchard and Lincoln Perry, for a thrilling quick-read packed with mystery, mishaps, and murder.
The story forms part of a larger anthology of eleven thrillers entitled 'Match Up,' curated and edited by acclaimed author Lee Child.
Conclusion
Karin Slaughter is one of the most celebrated crime thriller authors of all time.
Her grizzly tales of mystery, intrigue and murder have been shocking and enthralling readers for more than twenty years, and if her recent releases are anything to go by, she's still at the very top of her game.
What are your favorite Karin Slaughter books? Let me know in the comments below!