Lisa Gardner is the bestselling author behind the hugely popular Detective D.D. Warren and FBI Profiler series.
These suspenseful crime thrillers have made her a mainstay on the New York Times best seller's list for decades, with more than 22 million books published in over 30 countries worldwide.
But while Gardner is best known for her page-turning mysteries and thrillers, she first entered the literary world with her romance novels, published under her pseudonym, Alicia Scott.
In 1992, at just 20 years of age, she penned her first book, 'Walking After Midnight,' while completing a degree in International Relations at the University of Pennsylvania.
The book put her on the map as a romance writer, and she went on to publish more than a dozen further novels as Alicia Scott.
But in 1997, she began writing in her own name, with her first crime thriller, 'The Perfect Husband,' and suddenly, this already successful writer gained a whole new, international following. The title marked the start of her smash hit series, FBI Profiler, otherwise known as Quincy & Rainie, and she's been unstoppable ever since.
The author continued to dabble in romance under her pen name until 2000, but these days, it's her gripping crime thrillers that keep fans coming back for more.
Her edge-of-your-seat reads are inspired by countless hours of research into real-life notorious criminals such as Ted Bundy, and the Unabomber, Ted Kaczynski.
She's interviewed countless major players in the criminal investigation world, from FBI Agents to Death Row inmates, and her hard work has certainly paid off. The imaginary worlds that she creates feel as real and as heartstopping as the most grizzly true-crime stories, and she brings her characters to life in a way that few other authors can.
Lisa Gardner's electrifying stories have earned her an army of dedicated fans, and every year, for a bit of fun, they're invited to enter her "Kill a Friend, Maim a Buddy" Sweepstakes.
The winners decide who will be the next 'Lucky Stiff' in her latest novel. It might be an old boss, an ex-partner, or a nagging spouse, and sometimes, fans even choose themselves to feature as the next victim.
As well as her wickedly entertaining annual competition, Gardner also hosts a monthly contest where readers compete to answer questions about her previous bestselling novels. The winner with the majority of correct answers is treated to a signed copy of her latest book and the satisfaction of being crowned an official Lisa Gardner aficionado.
The Complete List of All of Lisa Gardner's Books in Order
Lisa Gardner has a vast number of titles to explore, but if you're new to her work, it can be hard to know where to begin.
But worry not; in this post, I'll list every book the author has ever published, starting with her earliest release, all the way through to her brand new 2022 bestseller.
Once you begin exploring this prolific author's work, you're bound to be hooked. And who knows, you might even win the sweepstakes and get the honor of choosing her next victim!
Lisa Gardner Books in Order by Date and Series
Lisa Gardner has published several bestselling series, as well as some popular standalone titles and short stories, too.
But let's start at the beginning, with her first novel, which sparked the two-part mini-series, 'Walking After Midnight.'
The Walking After Midnight Books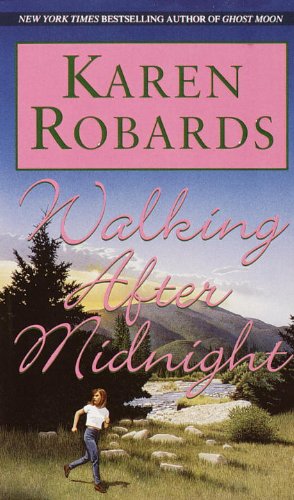 Gardner's debut novels were published under her pen name, Alicia Scott. They're as romantic as romantic can be, but even so, there's still an element of crime, murder, and intrigue that sets the scene for her later work.
Although the Walking After Midnight Books are pegged as a series, these two novels are standalone, independent of one another, so feel free to read them in any order you choose.
The Guinness Gang Series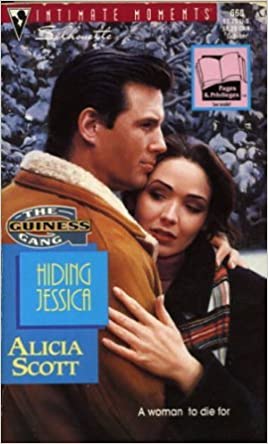 After her first two books, Gardner continued writing under her pseudonym Alicia Scott, and in 1995, she published the first of five stories that make up the Guinness Gang Series.
These books follow the various members of the Guinness family, and although they're primarily romance stories, there's plenty of intrigue and suspense thrown in too.
Gardner was still at the very beginning of her career when she wrote this series. Yet while they're not her most popular titles, they're still well worth a read if you've already fallen in love with the author's work and want to know where it all began.
It's best to read the series in the order of publication below, so you can get to know some of the character's backstories. That being said, each title has a unique plot and can be read as a standalone, too.
At The Midnight Hour (1995)
The Quiet One (1996)
The One Worth Waiting For (1996)
The One Who Almost Got Away (1996)
You May Also Read: 7 Amazing Books Like Gone Girl
The Maximillian's Children Series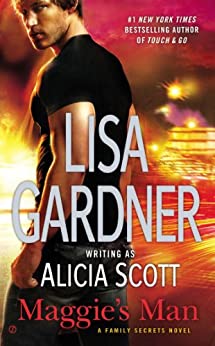 Before departing the world of romance for good, Gardner published her final series as Alicia Scott, entitled Maximillian's Children.
The books follow three estranged half-siblings who are brought together to uncover the truth about their family history.
These suspenseful romance novels were later re-released by Penguin as the 'Family Secrets' series, under the author's real name, but the stories remain unchanged.
To get the most out of the books, it's best to read them in the order they were published.
MacNamara's Woman (1997)
The FBI Profiler Series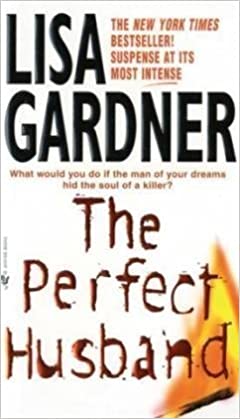 In 1997 Lisa Gardner released 'The Perfect Husband,' and her career skyrocketed almost overnight.
This was the first title published under the author's own name, and it marked the start of one of her most beloved series to date; the FBI Profiler, also known as Quincy and Rainie.
These gripping mystery, crime, and suspense novels are a stark departure from her previous romance-heavy works.
The stories follow crime-solving FBI Agent Pierce Quincy and his partner Lorraine "Rainie" Conner as they pursue the most dangerous psychopaths and serial killers in America.
Later in the series, the pair are joined by Quincy's FBI Agent daughter, Kimberly. And in the most recent 2020 installment, 'When You See Me,' Gardner brings in her famous protagonist, D.D. Warren, to help Quincy and Rainie as they investigate a mysterious murder from the past.
Stick to the publication order listed below to get the most out of the series.
The 4th Man (short story) (2016)
The Detective D.D. Warren Series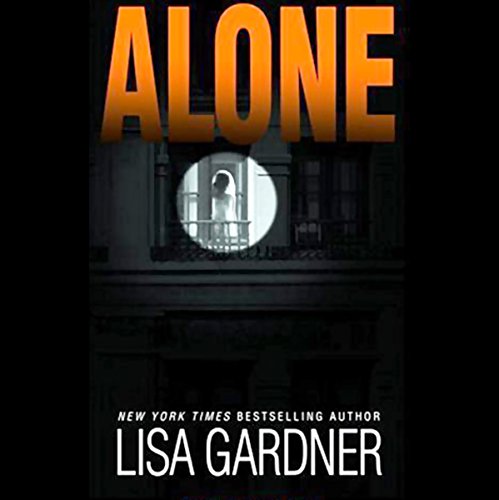 Following on from the success of her ongoing FBI Profiler series, in 2005, Lisa Gardner began a new collection of thrilling crime stories centered around Boston's top homicide investigator, D.D. Warren.
Warren is sharp, ruthless, and completely unafraid when it comes to catching a killer. With the help of her partner, police sniper Bobby Dodge, she goes deep inside the mind of a murderer to find out their motive, trace their next moves, and bring them to justice.
The series comprises eleven primary novels, with three short stories that interweave with the main plot.
The books are intended to be read in the order they were published, listed below.
The 7th Month (short story) (2012)
3 Truths and a Lie (short story) (2016)
The Guy Who Died Twice (short story) (2019)
The Laughing Buddha (2015)
In 2015, a decade after the first D.D. Warren's book hit the shelves, Gardner joined forces with fellow author M.J. Rose to pen the short story, The Laughing Buddha.
This thrilling quick read unites these two author's famous protagonists, D.D. Warren and Malachai Samuels, forming part of a wider, multi-author collection called FaceOff.
If you loved the main D.D. Warren series, then this crossover short story is a must-read.
The Tessa Leoni Series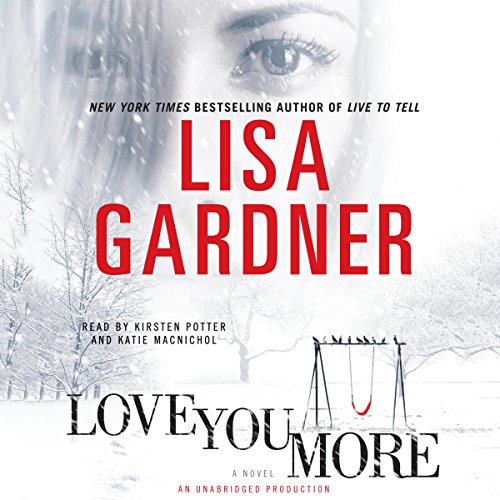 State police trooper Tessa Leoni first appears in book five of the D.D. Warren series, 'Love You More.' But the character proved so intriguing that Gardner decided to pen two further novels, creating a spin-off series starring Leoni herself.
When we first meet the protagonist in the D.D. Warren series, she's being investigated by Warren and her team for a potential homicide after shooting her husband dead.
Tessa claims it was an act of self-defense, and she has the bruises to back up her claims. But there's just one problem, her six-year-old daughter is nowhere to be seen, and Warren is certain the trooper is behind the child's disappearance.
After this nail-biting entry into Tessa's world, the next installment in the trilogy is told from the character's own perspective, as she's tasked with investigating someone else's family tragedy.
And in the gripping series conclusion, 'Crash and Burn,' the tension reaches a crescendo as Tessa helps her police investigator boyfriend to locate another missing child.
To get the most from this three-part series, it's best to read these three books in the same order they were published.
The Frankie Elkin Series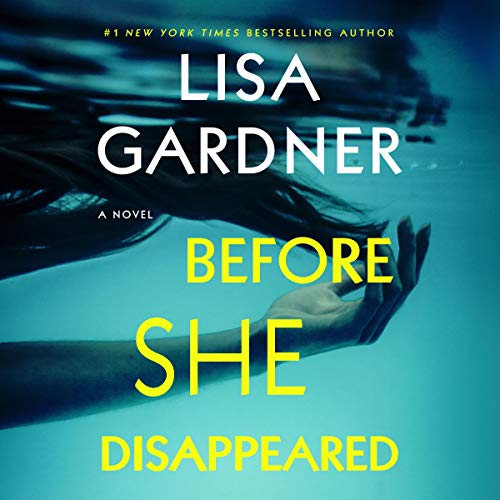 Lisa Gardner's most recent offering follows an ordinary, middle-aged woman named Frankie, who embarks on a remarkable mission to solve the cases that the police, and the FBI, have given up on.
The rest of the world may have forgotten about these missing people, but Frankie hasn't, and she'll stop at nothing until she finds out what happened to them.
There are just two books in the Frankie Elkin series so far, but rumor has it that the author has a third installment underway, so watch this space.
Lisa Gardner's Standalone Novels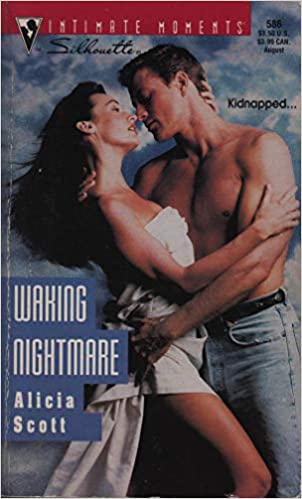 Most of Gardner's work forms part of a larger series, but she's also penned some standalone titles too, which I've listed below.
These novels also include Gardner's earlier work, published under her pseudonym, Alicia Scott.
Waking Nightmare (Alicia Scott) (1994)
Partners in Crime (Alicia Scott) (1998)
The Other Daughter (1999)
Marrying Mike… Again (Alicia Scott) (2000)
Conclusion
Lisa Gardner started writing popular novels at just twenty years of age, and since then, her career has skyrocketed.
These days, she's an internationally acclaimed powerhouse of the crime, thriller, and mystery genres, and she has plenty more gripping reads in store for us to come.
What is your favorite Lisa Gardner book? Let me know in the comments below!