Vampires have been a popular theme in literature for centuries now. These dangerous, seductive, and bloodthirsty characters have captured the darkest parts of our imaginations, transporting readers into a fascinating underworld that blends ancient folklore with contemporary horror.
Bram Stoker is often credited as the father of these modern-day vampire stories, but as we're about to find out, these supernatural creatures appeared in popular novels even before his iconic Dracula was published.
Since those early days of vampire fiction, these fanged villains have been a staple of horror and fantasy books, but the emergence of Buffy the Vampire Slayer in the 1990s took this subgenre to a whole new level.
In the last couple of decades, there's been an influx of hugely popular bestselling series such as Twilight, The Vampire Diaries, Vampire Academy, and Marked. These books have inspired a brand new generation of readers and have taken the YA scene by storm.
If you're looking for great vampire books tailored to young adults, then I've got a great list to choose from here. But in this article, I'll be focusing on the truly terrifying adult-only novels that have shaped this seductively sinister genre.
So sit back and strap yourselves in for a spine-tingling bloodsucking journey through the best grown-up vampire books of all time.
11 of The Greatest Vampire Books
| Sr. No. | Title | Publication Date | Print Length | Author | Publisher | Where to Buy |
| --- | --- | --- | --- | --- | --- | --- |
| 1 | Dracula | January 24, 2019 | 260 pages | Bram Stoker | CreateSpace Independent Publishing Platform | Amazon |
| 2 | 'Salem's Lot | September 24, 2013 | 672 pages | Stephen King | Anchor | Amazon |
| 3 | Interview with the Vampire | March 18, 1997 | 368 pages | Anne Rice | Ballantine Books | Book Shop |
| 4 | The Historian | June 14, 2005 | 642 pages | Elizabeth Kostova | Little, Brown and Company | Amazon |
| 5 | Carmilla | February 16, 2021 | 96 pages | Joseph Sheridan Le Fanu | Independently published | Amazon |
| 6 | Sunshine | April 29, 2010 | 416 pages | Robin McKinley | Speak | Book Shop |
| 7 | Let the Right One In | October 28, 2008 | 480 pages | John Ajvide Lindqvist | St. Martin's Griffin | Book Shop |
| 8 | Fevre Dreame | August 9, 2011 | 256 pages | George R. R. Martin | Avatar Press | Amazon |
| 9 | I Am Legend | November 15, 2012 | 326 pages | Richard Matheson | Gauntlet Press | Amazon |
| 10 | The Vampyre | May 2, 2020 | 64 pages | John William Polidori | Independently published | Amazon |
| 11 | The Southern Book Club's Guide to Slaying Vampires | April 07, 2020 | 408 pages | Grady Hendrix | Quirk Books | Book Shop |
1. Dracula by Bram Stoker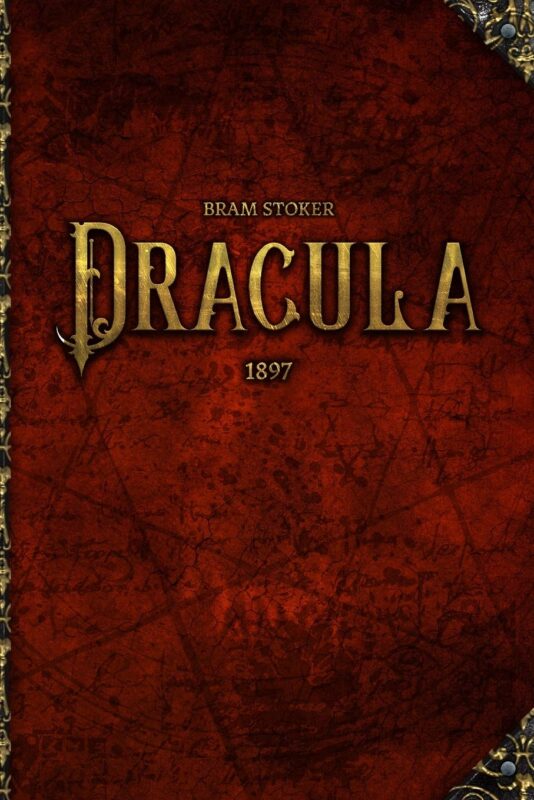 Surely the only way to begin any list of great vampire books is with Bram Stoker's classic 1897 gothic horror novel. And while this Irish author's work was by no means the first to employ the myths and legends of vampiric folklore, he certainly put the genre on the map.
The story is presented as a series of diary entries, letters, and notes, following a vampire's reign of terror across Europe and the team of men and women determined to stop him in his tracks. This international tale of Dracula's bloodthirsty journey laid the foundations for the classic and contemporary vampire stories of today.
2. Salem's Lot by Stephen King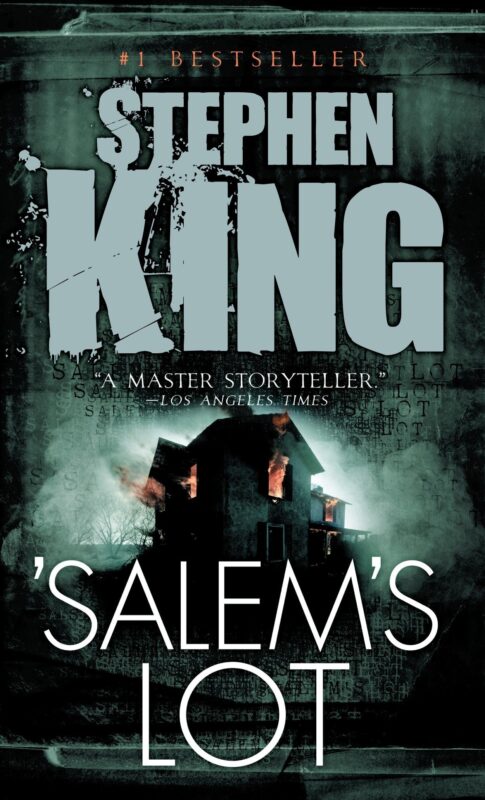 Published in 1975, Salem's Lot was King's second novel, and in a series of interviews in the decades that followed, he also declared it his favorite. It became an instant bestseller, receiving nominations for the World Fantasy Award in 1976 and the Locus Award for the All-Time Best Fantasy Novel a decade later.
The story centers around a writer who returns to his childhood home in Maine to pen his next novel. But as he settles into small-town life, he begins to realize something is amiss; darkness has overtaken the town, and one by one, the locals are turning into vampires.
Since its release in the early days of King's career, Salem's Lot has become a cult classic and inspired numerous movie and TV adaptations.
3. Interview with the Vampire by Anne Rice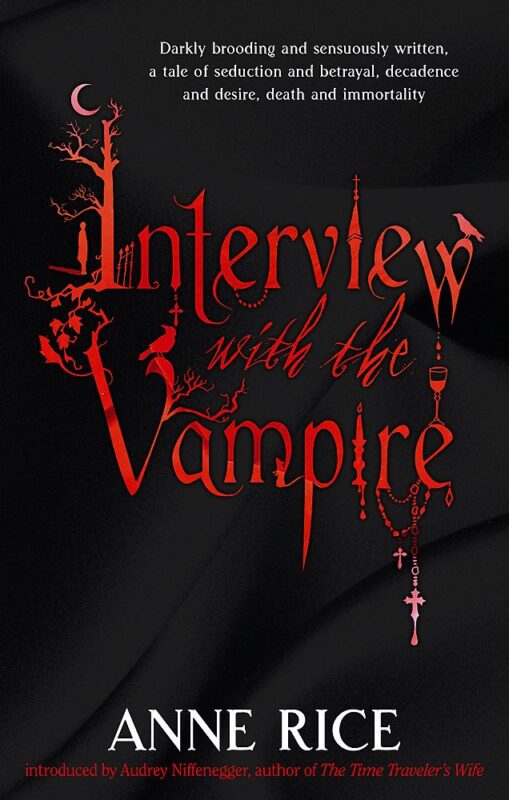 Anne Rice's debut 1976 gothic horror novel, which inspired the 1994 blockbuster movie, is based on a lesser-known short story the author penned eight years earlier.
It centers around a vampire named Louis de Pointe du Lac, who tells his fascinating life story to a reporter known as "the boy."
Despite becoming a major success in the years that followed, it received a mixed response from critics when it first hit the shelves. But nevertheless, the book sparked the beginning of the hugely popular series, The Vampire Chronicles, and made Anne Rice one of the most successful horror authors of all time.
4. The Historian by Elizabeth Kostova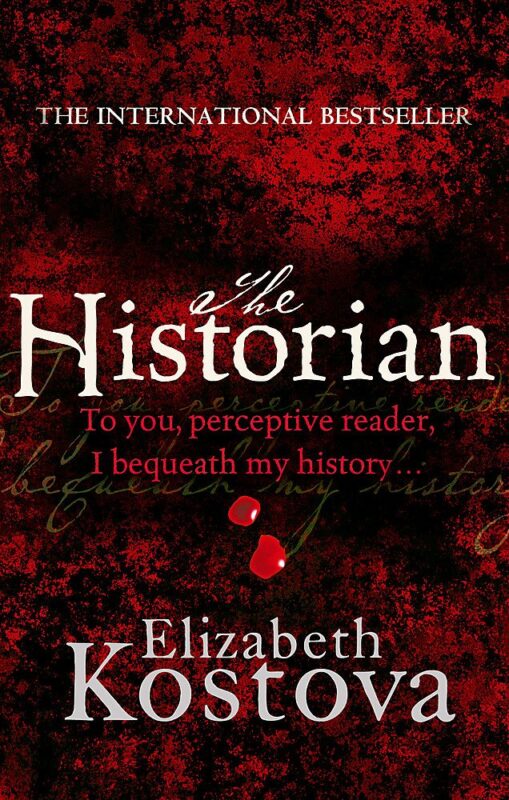 Historical fiction meets horror and dark fantasy in this 2005 debut novel by American author Elizabeth Kostova. The story interweaves the fictional world of Count Dracula with the history and folklore of Vlad the Impaler, who shared his nickname and various character traits with the Transylvanian villain.
The plot centers around a young woman on a dangerous quest to unravel her connection to one of the most ruthless rulers who ever lived. Her journey takes her to far-flung corners of the globe, solving a series of Da Vinci Code-style clues in order to find out the dark and terrifying truth of her lineage.
5. Carmilla by Sheridan Le Fanu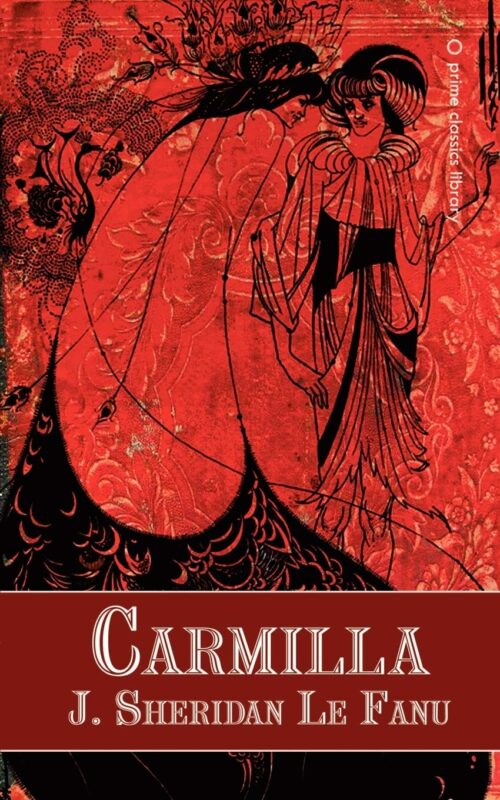 This lesser-known 1872 novella by Irish author Sheridan Le Fanu was published 26 years before Bram Stoker's Dracula, laying the foundations for the world-famous tale.
Regarded as one of the true original works of vampire fiction, the novella intertwines gothic horror alongside subtle but seductive themes of lesbian romance as a young woman is stalked by a mysterious female vampire named Carmilla.
It was first published in the London-based literary magazine The Dark Blue, and since then, it's become a popular addition to anthologies and inspired numerous films, TV, and stage adaptations.
6. Sunshine by Robin McKinley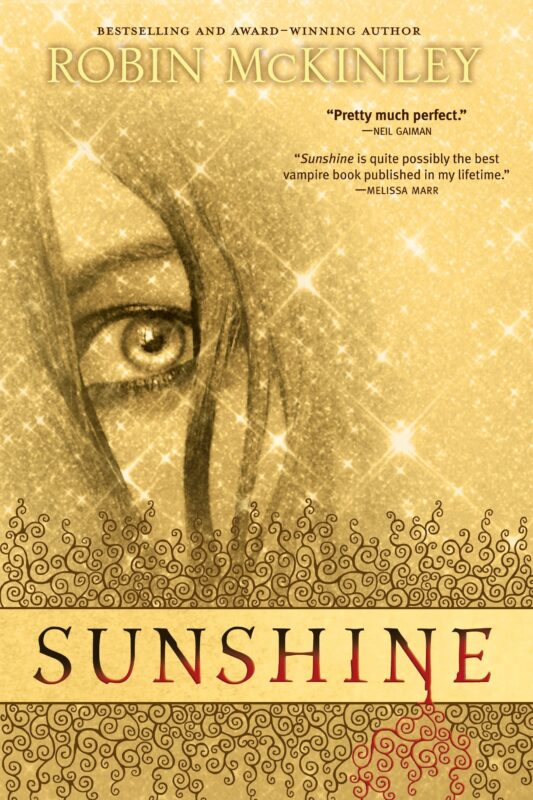 McKinley's sixth standalone novel became an immediate bestseller when it was first published in 2003, and it went on to win the Mythopoeic Fantasy Award for Adult Literature the following year.
This gripping dark fantasy story takes place in an unsettling alternate universe, where humans and "The Others" exist side by side. The Others are a colony of demons, werewolves, and vampires, but it's the vampires who pose the most danger to humankind. And now, Rae "Sunshine" Seddon is set to be their next victim.
7. Let the Right One In by John Ajvide Lindqvist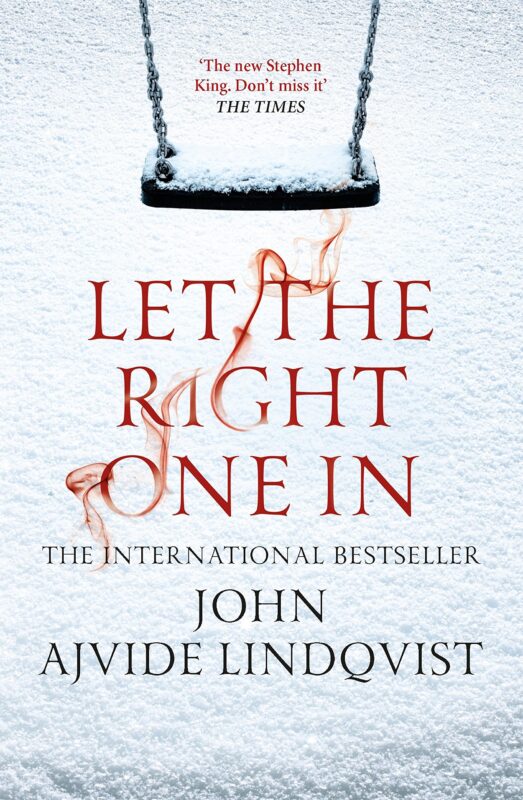 Swedish author John Ajvide Lindqvist's haunting tale was a huge success when it was first published in his home country in 2004. Since then, it's been translated into multiple languages and earned its place in the bestsellers charts worldwide.
Set in the early 1980s in a deprived suburb of Stockholm, the story follows the tense relationship between a young boy called Oskar and his new neighbor Eli. Oskar soon realizes there's something strange about the girl next door; although she looks like a typical twelve-year-old, she's hiding a dark secret… underneath her childish veneer is a centuries-old immortal vampire.
8. Fevre Dream by George R.R. Martin
This landmark 1982 novel by George R. R. Martin begins on the banks of the Mississippi River in 1857, when the down and out riverboat captain Abner Marsh meets a wealthy aristocrat named Joshua York.
For reasons unbeknownst to Marsh, York is willing to pay large sums of money to traverse the mighty Mississippi with him, and despite sensing danger ahead, the struggling captain can't resist the promise of a slice of his wealth.
But Marsh soon realizes York is hiding a sinister secret, and he finds himself sailing off on a nightmare voyage down an ancient river with a bloodthirsty vampire for a shipmate.
9. I Am Legend by Richard Matheson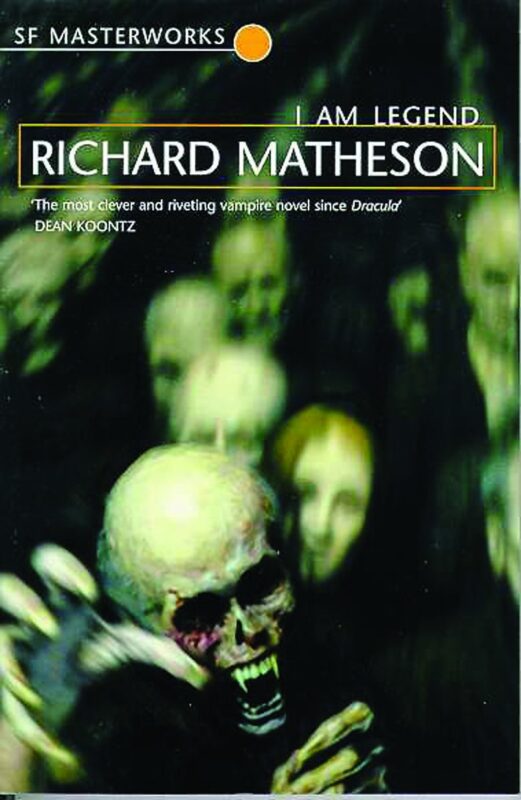 Richard Matherson's 1954 post-apocalyptic novel blends two of the most significant horror tropes of all time; vampires and zombies.
It follows the story of Robert Neville, the last living human on earth. The rest of mankind have been transformed into vampires, and now, they're all desperate for his blood.
This horrifying and captivating story famously inspired the 2007 movie starring Will Smith. But Matherson's novel was also the basis of several influential films of the 60s and 70s, including The Omega Man, The Last Man on Earth, and most famously, the Night of the Living Dead.
10. The Vampyre: A Tale by John William Polidori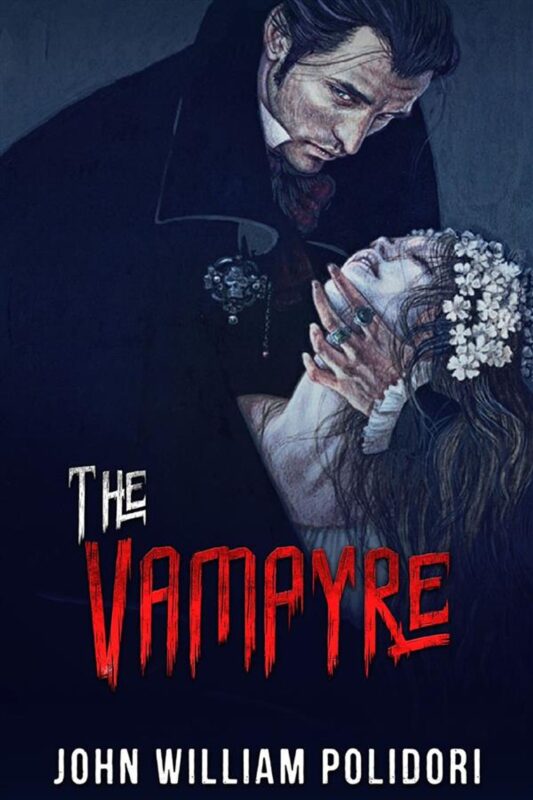 As I mentioned earlier, Bram Stoker's Dracula wasn't the first vampire to appear in modern literature, but even before Sheridan Le Fanu's earlier novella Carmilla, these bloodsucking supernatural humanoids were popping up in fiction.
John William Polidori wrote The Vampyre almost a century before Dracula was published. It follows the story of a charismatic gentlemanly newcomer who immerses himself into the elite circles of nineteenth-century England. But his aristocratic company soon begins to realize that their glamourous new friend isn't all he seems.
11. The Southern Book Club's Guide to Slaying Vampires by Grady Hendrix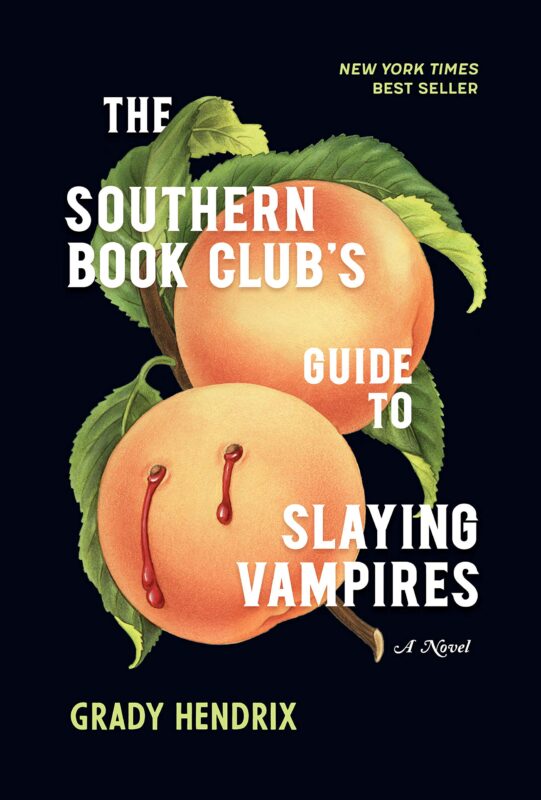 The novels on this list have spanned across centuries, so it's only fitting that we finish this lineup with a newly released vampire story that's already well on its way to becoming a modern classic.
Grady Hendrix's supernatural thriller, set in 1990's Charleston, follows five Southern housewives who, hoping to inject a little excitement into their lives, start a true-crime book club. But they're in for a lot more excitement than they bargained for when a handsome stranger named James Harris arrives on the scene.
Yet these five formidable women aren't fooled by Harris, and it doesn't take them long to notice that the new guy in town is hiding a sinister secret. Now, they're leaving the world of fiction behind to fight their own real-life villain before he tears their town apart.
Conclusion
These bone-chilling vampire stories are among the most influential and significant horror novels of all time.
From the centuries-old classics drawing on ancient European folklore to the modern-day incarnations they've inspired, these terrifying tales are still seducing readers around the world to this day.
What are your favorite vampire stories for adults? Did I miss any classics? Let me know in the comments below!
Bonus Read:- 8 Best Horror Podcasts to Chill Your Bones in 2022