I love reading horror fiction. It's always been one of my favorite genres, and recently, I've been listening to more and more horror audiobooks. There's something about being read to which I love, particularly when it's a scary tale.
If like me, you love listening to spooky audiobooks, then you'll probably enjoy listening to horror podcasts too. They're a great way to enjoy the most spine-tingling stories, and they're completely free to listen to.
Below, you'll find a list of eight of the very best horror podcasts to tune into in 2023. Listen if you dare!
Best Horror Podcasts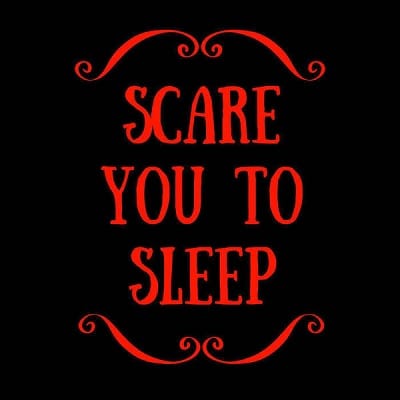 Host Shelby Scott began presenting this chilling weekly podcast as a way to showcase her own horror stories. But after a while, she began receiving requests from her fans to submit their own terrifying tales, and she gladly accepted.
Each episode is a mix of listener's stories, tales from Shelby's own archives, and even some classic, lesser-known horrors stories that have been previously published around the world.
Shelby's soothing voice is juxtaposed against the terrifying content of these tales. She does an incredible job of adding atmosphere with sound effects.
The podcast's Segments include True Tales, which are especially chilling as they're all real-life experiences submitted by listeners. There are also 'Guided Nightmare' episodes, which use a guided meditation technique to lull you into a deep state of relaxation before you're ultimately scared out of your wits.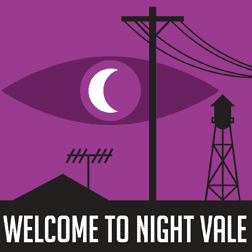 Welcome to Night Vale is a popular bi-monthly podcast created by Joseph Fink and Jeffrey Cranor.
It's presented in the style of a radio community update for a fictional American desert town called Night Vale. To set the scene, episodes feature everything you'd expect from a local radio station, including weather updates, police sheriff announcements, and local news stories. But Night Vale is no ordinary town, and you'll soon find out that there are some very eerie goings-on there.
As well as the regular Welcome to Night Vale community radio episodes, the team also presents novellas and live shows as standalone stories, which are a great way to jump into the podcast if you're new to it.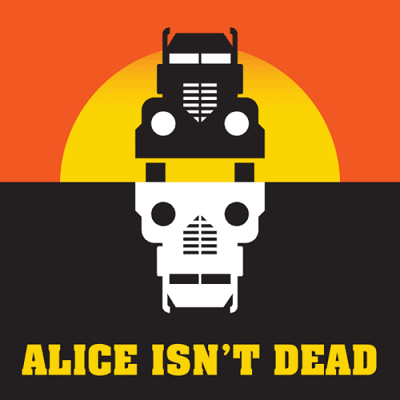 The creators write this fictional horror podcast of Welcome to Night Vale, and it's just as spooky as their original concept. Each episode is read as an audio diary entry from a woman named Keisha, voiced by Jasika Nicole.
Keisha recently became a long-haul truck driver for a corporation called Bay & Creek, but she's not in it for the money. She took the job to solve the greatest mystery in her life; what happened to her wife, Alice.
Alice also used to work for Bay & Creek, but now, she's missing and presumed dead. But, of course, Alice isn't dead.
So day after day, Keisha drives through the lonely US highways and documents her thoughts on her audio recorder. She arrives in towns frozen in time, encounters several terrifying, otherworldly serial murderers, and delves deeper into a mysterious conspiracy theory that involves her beloved Alice.
Alice Isn't Dead concluded its final season in 2018. Still, all of the episodes are available to listen to wherever you get your podcasts.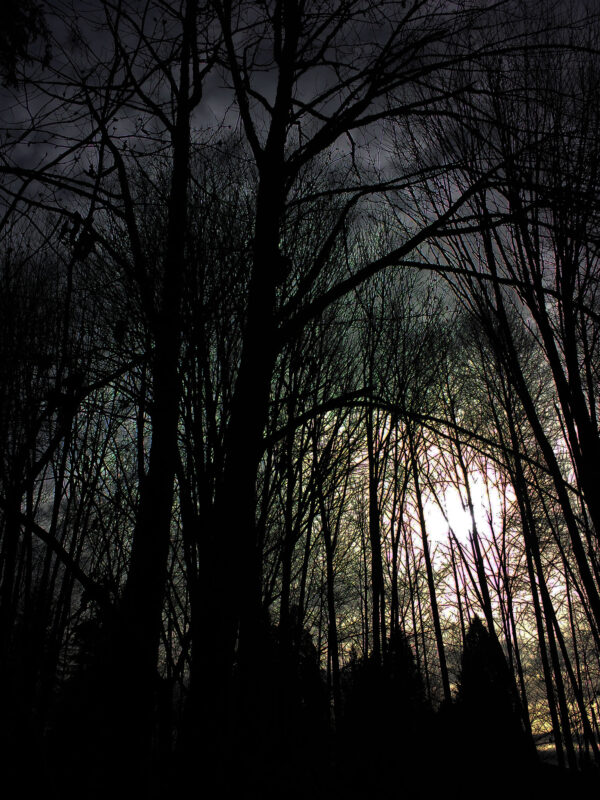 The Black Tapes is a fictional serialized docu-drama narrated in a non-fiction style, similar to that of the podcast Serial.
The story starts by examining Dr. Richard Strand's work, a paranormal investigator and self-confessed skeptic who seeks to debunk claims of supernatural occurrences. Each episode explores one of his collection of unsolved cases, his 'Black Tapes,' and each one is bone-chillingly spooky.
The Black Tapes, created by Paul Bae and Terry Miles, spin off from the fictional radio show Pacific Northwest Stories. New episodes are released every other week.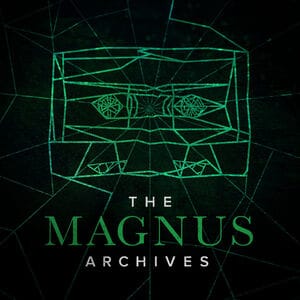 Directed and produced by Alexander J Newall, this horror fiction podcast delves into the Magnus Institute archives, a London-based institution that researches supernatural, esoteric, and strange occurrences.
The show's writer, Jonathan Sims, stars and narrates each episode. His character (also named Jonathan Sims) has been newly appointed as the head archivist at the institute. He takes the listener on an eerie journey through the fascinating and terrifying contents of the archives.
The Magnus Archives is one of the most popular horror podcasts on iTunes, with over 4 million downloads each month. New episodes are released every Thursday.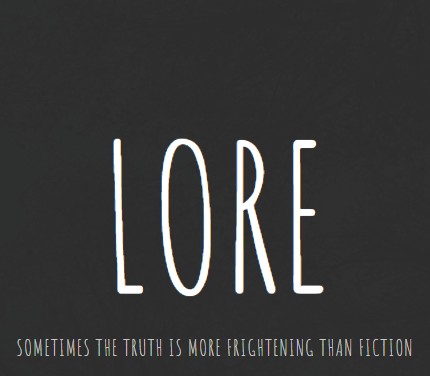 In each episode, Lore examines true-life events from history that expose the darker side of human nature, proving that sometimes, the fact is scarier than fiction.
The stories are told in a supremely spooky campfire-style that will have you triple checking that you locked your doors at night. Since all the stories are true, this is definitely one of the more disturbing podcasts on this list. But that's not enough to put off their listeners; this super successful podcast has over 300 million downloads, it won the iTunes "Best of Award" two years in a row. It was also awarded the "Best History Podcast" by the Academy of Podcasters.
You can catch new episodes every other Monday.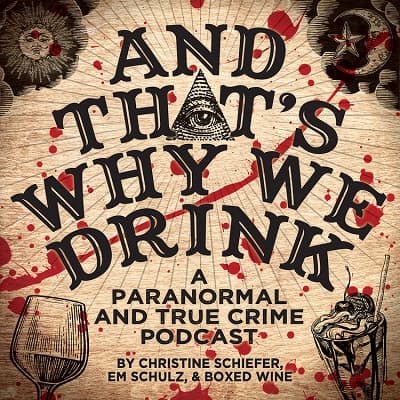 And That's Why We Drink is a hybrid of both the paranormal and true crime genres. It's hosted by the hilarious duo Christine Schiefer and Em Schulz and features plenty of boozy beverages.
Despite being funny enough to win the 2019 People's Voice Webby Award for Best Comedy Podcast, the episodes are also as spine-tingling as they are amusing.
There are generally two main segments to the show; First, Schulz presents paranormal stories, discussing things like alien and UFO encounters, haunted locations around the world, and real life ghost stories. Then, Schiefer focuses on true crime tales. She introduces us to serial killers from the past and present and unsolved mysteries, abductions, and murders. New releases come out each Sunday.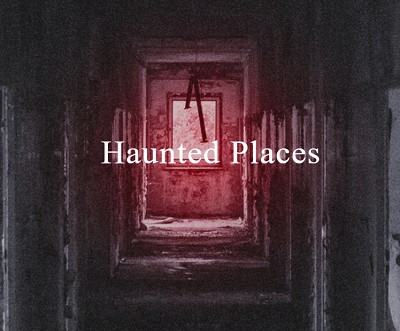 Hosted by Greg Polcyn, each episode of Haunted Places takes the listener to a new ghoulish location. He covers the history, the legends, and the real-life occurrences which have happened at some of the world's most notorious haunted places while also occasionally adding some fictional related stories into the mix.
The result is an edge-of-your-seat listening experience that has you wondering what's real and what's not. It's a great way to go ghost hunting around the globe without having to leave the comfort of your own home. New episodes are uploaded each week.
Conclusion
I hope this list has helped you discover some brand new bone-chilling podcasts to keep you entertained this year (when you're not reading, of course). Did I miss any great spooky podcasts? Let me know in the comments!
Check out these other great posts!