Chetan Bhagat is the most popular contemporary English language author in all of India. His best-selling books have inspired several blockbuster Bollywood films and received international acclaim, so much so that he made Time magazine's list of The World's 100 Most Influential People.
The investment banker-turned author first entered the literary scene in 2004, releasing his hugely successful debut title, Five Point Someone. Since then, he's gone on to publish a further eleven influential fiction and non-fiction books, and his brand new novel, '400 Days', is due to be released this month.
To celebrate this inspirational author's new book, I've put together a list of his entire bibliography in suggested reading order. Enjoy!
12 Great Chetan Bhagat Books
IMAGE
PRODUCT
FEATURES
PRICE
Five Point Someone (2004)
• Publication date: December 7, 2014
• Print length: 280 pages
One Night @ the Call Center
• Publication date: December 8, 2014
• Print length: 272 pages
The 3 Mistakes Of My Life
• Publication date: November 1, 2014
• Print length: 280 pages
2 States
• Publication date: November 1, 2014
• Print length: 280 pages
Revolution Twenty20
• Publication date: December 9, 2014
• Print length: 304 pages
Half Girlfriend
• Publication date: January 1, 2014
• Print length: 280 pages
One Indian Girl
• Publication date: October 1, 2016
• Print length: 280 pages
The Girl in Room 105
• Publication date: October 9, 2018
• Print length: 314 pages
One Arranged Murder
• Publication date: September 28, 2020
• Print length: 312 pages
What Young India Wants
• Publication date: December 10, 2014
• Print length: 208 pages
Making India Awesome
• Publication date: August 19, 2015
• Print length: 192 pages
India Positive
• Publication date: May 2, 2019
• Print length: 224 pages
1. Five Point Someone (2004)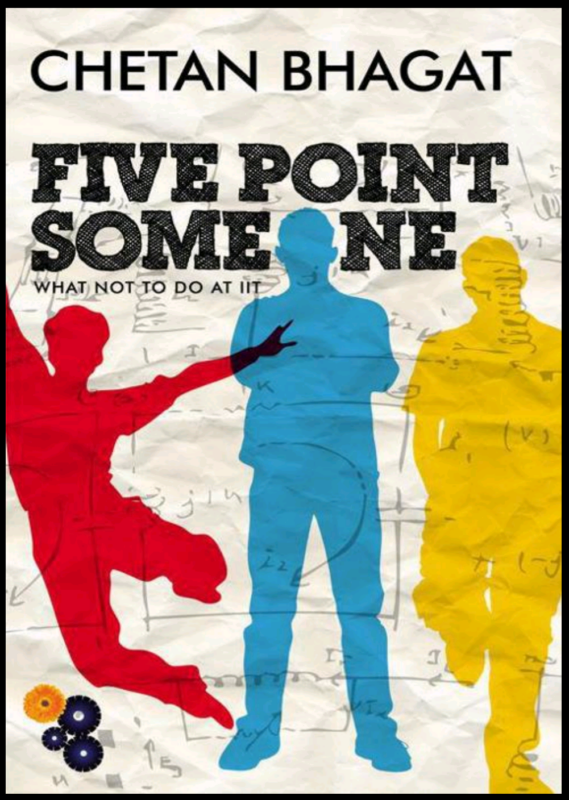 Bhagat's debut novel made best seller lists worldwide and went on to inspire the Bollywood blockbuster "3 Idiots".
It follows the story of three friends embarking on their studies at the prestigious IIT (The Indian Institutes of Technology), but they soon realize they've bitten off more than they can chew.
Despite the young engineering students' misplaced confidence, they each fail their very first class assignment, and from here, things only get worse. Soon, they find themselves at the very bottom of the academic pile, with a plummeting GPA and a one-way ticket to failure. And with the complexities of young love and the bonds of friendship strained, their underachievement in class isn't the only thing they have to worry about.
Can the trio pull it together in time to make it in the competitive world of IIT? Or will they bow to the pressure and lose out on what could be the opportunity of a lifetime?
2. One Night @ the Call Center (2005)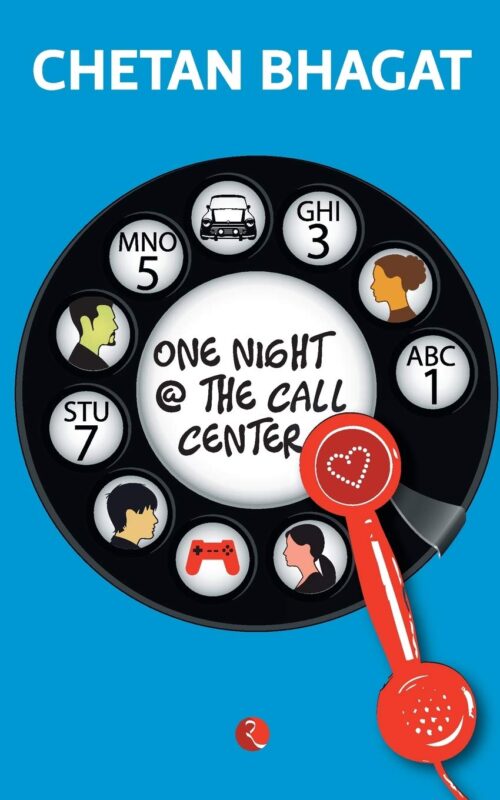 Bhagat's second novel follows the story of a group of friends who work the night shift in a typical Indian call center. Night after night, they patiently deal with their American customer's technical difficulties, navigating an unfamiliar accent and culture to resolve their issues from oceans away.
But tonight is Thanksgiving night, and this already demanding job is more challenging than ever as customers grapple with faulty gadgets on the most important holiday of the year. Every phone is ringing off the hook, but that's not the only thing these call center agents have to deal with. Behind the scenes, each one is navigating their own personal, romantic, and family crises too.
Then, in the midst of the evening's chaos, one very special caller comes on the line and changes everything.
3. The 3 Mistakes of My Life (2008)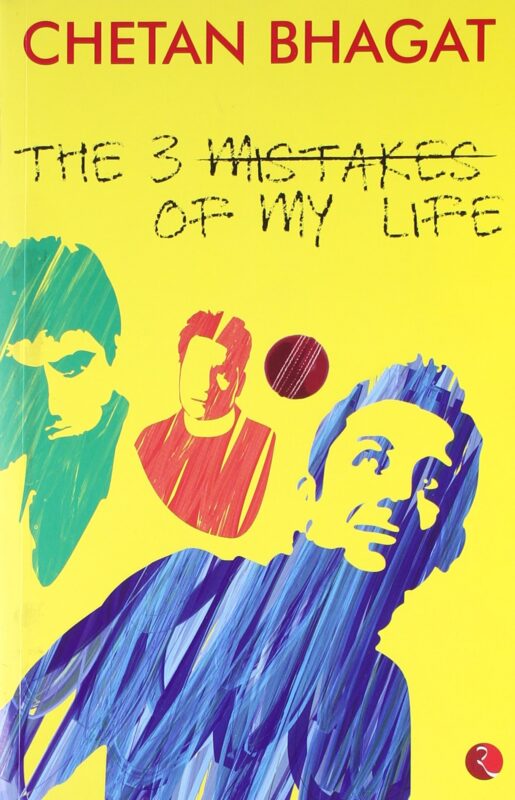 This story, which inspired the Bollywood movie Kai Po Che, follows three young men with very different goals who come together in search of success amongst the rat race of Gujarat's biggest city, Ahmedabad.
Govind has always dreamt of having his own business and getting rich, but for Ish and Omi, their real passion lies in cricket. And so the trio decides to combine their interests and talents and open up a Cricket sporting goods shop.
But this turbulent city presents some pretty big challenges for these young entrepreneurs. Can they make their business a success in the midst of riots, earthquakes, and political upheaval, not to mention whirlwind romance and heartbreak? Or will the pressure prove too much to overcome?
4. 2 States (2009)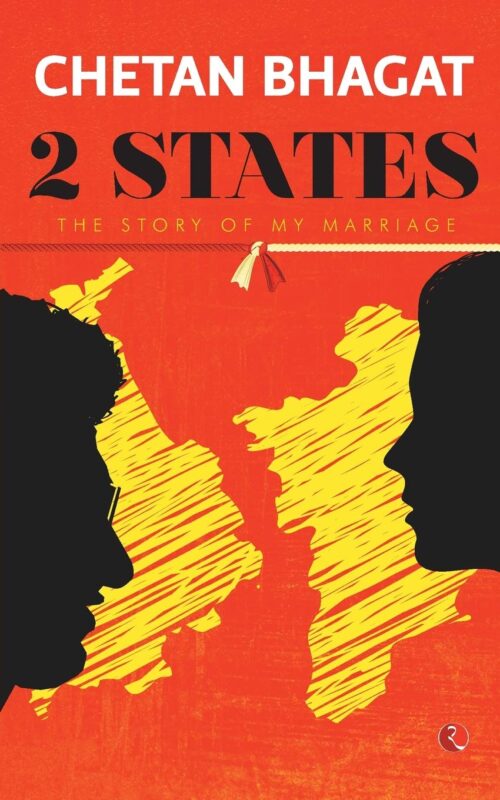 In many parts of the world, marriage is a pretty simple concept; two people drawn together by mutual attraction fall in love and eventually get married.
But this is India, and for most young romantics, things aren't quite that simple. No matter how enamored a couple might be, one hurdle has to be overcome; parents. And such is the case for Krish and Ananya, two young lovers from different states desperate to tie the knot.
But Punjab and Tamil Nadu have very different cultures and traditions, and their families aren't too keen on mixing the two. And so, this otherwise perfect couple has a tough battle ahead if they are to convince their parents to give them their blessing.
Can familial bonds extinguish the flames of love, or will they sacrifice everything they've ever known to be together?
5. Revolution 2020 (2011)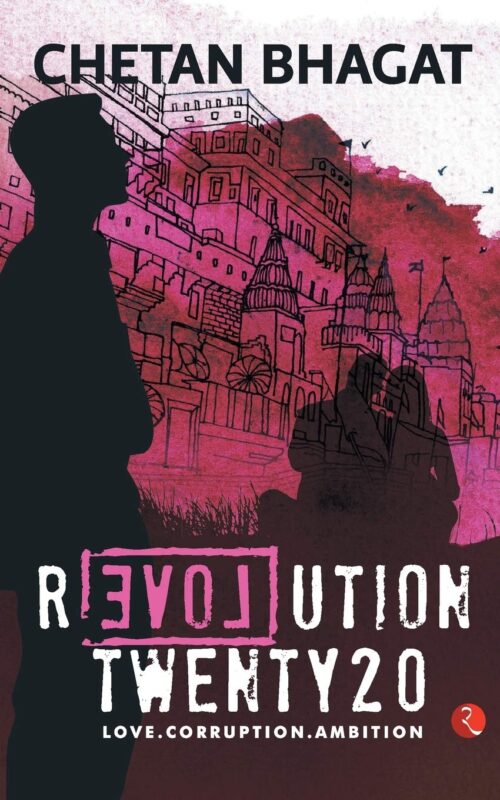 Revolution 2020 is the story of two boys, Gopal and Raghav, growing up in small-town India. Both are fiercely intelligent, but while Gopal wants to use his brains to get rich, Raghav is intent on creating a revolution.
Besides their intellect, these two boys don't have much else in common, but they do share one very important thing; they're both madly in love with the same girl.
As they set out to make their lives in the vibrant chaos of Varanasi, their paths head in different directions; Gopal ultimately embraces the corrupt system, while Raghav puts all his energy into fighting its injustices. Yet all the while, they both long for Aarti's affections. Who will be the one to win her heart?
6. Half Girlfriend (2014)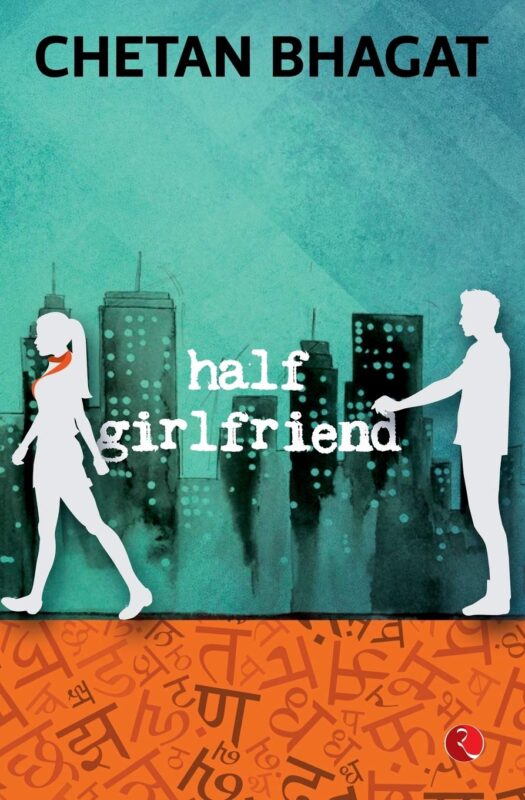 This 2014 novel which inspired a Bollywood sensation, tells the story of a young man named Madav who is head over heels in love.
The object of his desire is Riya, but unfortunately, she doesn't feel the same way. Growing up in Bihar, he never got the opportunity to learn English, and his future job prospects don't look too great. But Riya, on the other hand, has a bright future in front of her. Raised in an affluent part of Delhi, she attended a good school and speaks perfect English. Not to mention that to Madav, she's the most beautiful girl in the world.
But no matter how much he pines for Riya, he, and everyone else, knows she's out of his league. She just wants to be friends, but friendship with the love of his life amounts to pure torture.
But something is slowly beginning to shift. Can this young Bihari boy win over his dream girl's heart after all?
7. One Indian Girl (2016)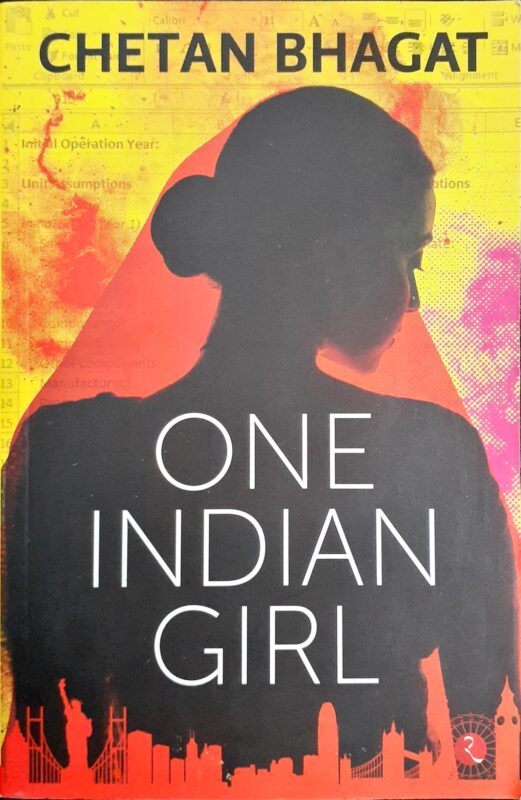 Radhika Mehta is fierce, independent, and successful. She's made an awful lot of money working for the prestigious Goldman Sachs, climbing high up the corporate ladder in just a couple of years. She's also brave and outspoken and never afraid to give her opinion, even when it might ruffle a few feathers.
And while she's been busy unapologetically making a success of her life, she's also had a couple of lovers along the way, too. Yet while the young men who live this kind of lifestyle are accepted and even praised, Radhika is a girl, and in traditional India, girls don't have that kind of freedom.
But, undeterred by the restraints of her culture, she embarks on an adventure that takes her halfway around the world and back, proving that nothing can crush her ambition and independence.
8. The Girl in Room 105 (2018)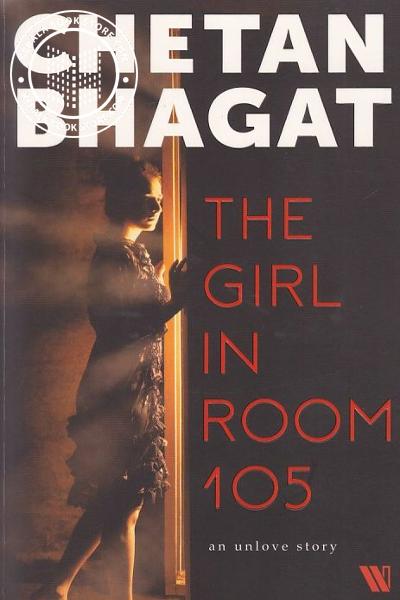 Keshav has more than his fair share of struggles. Day after day, he works a job he hates, and every night when he comes home, he drinks to forget his heartbreak over his beloved Zara.
Zara left Keshav over four years ago, but the pain is still as fresh as ever. Her Kashmiri heritage and Islamic traditions were never accepted by Keshav's family, and eventually, their differences drove them apart. And even now, all these years later, his heart remains torn to pieces.
But despite his constant phone calls and messages, Zara never responds. She's moved on with her life, but Keshav doesn't think he'll ever be able to do the same.
But then, out of the blue on the night before her birthday, Zara finally reaches out to invite him over to her hostel dormitory, room 105. He races over with his heart in his mouth, but what he's about to discover will change the course of his life forever.
9. One Arranged Murder (2020)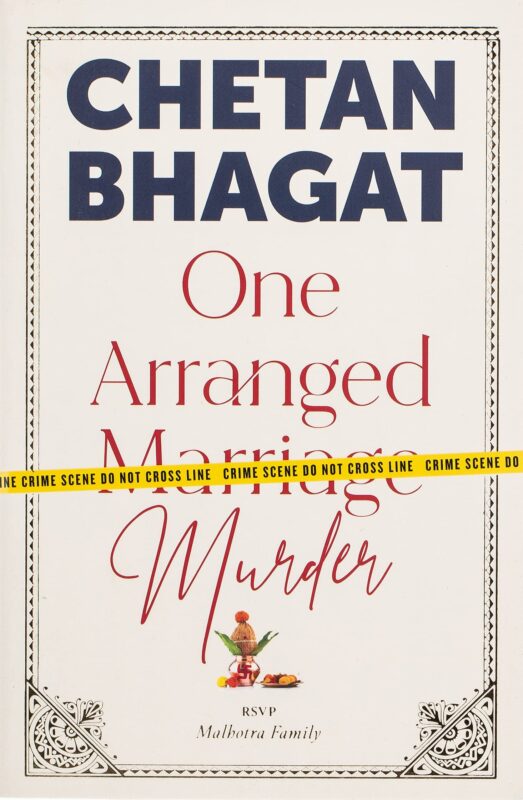 In this follow-up to The Girl in Room 105, we revisit Keshav, who is still scarred from his ordeal in the hostel that fateful night. But in the aftermath, he's used his experience to enter the next phase of his life, setting up a criminal investigation agency with the help of his best friend, Saurabh.
Together the two amateur detectives tackle each case one by one, but ever since Saurabh met his beloved fiancé Prerna, their relationship has become strained. Keshav feels like he's slowly losing his friend, and things go from bad to worse when a silly argument leads to Saurabh cutting Keshav off entirely.
But soon, the detectives will have a new case to solve, one that involves them directly. Prerna has been murdered, and it's up to Keshav and the devastated Saurabh to find out who did it.
10. What Young India Wants (2012)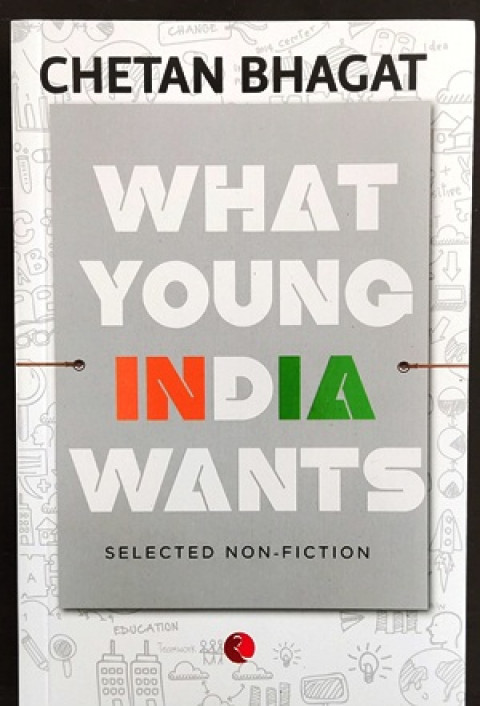 This 2012 non-fiction bestseller takes a preliminary deep dive into some of the most complex issues in modern-day India. With love and respect for his beautiful country, Bhagat asks some uncomfortable questions about 21st-century Indian society in the hopes of creating positive and lasting change.
He examines the prevailing corruption that blights the country's politics and addresses the lack of power in the hands of everyday citizens. He also explores some of the underlying causes of the suicide epidemic that plagues young people and students across the nation.
This challenging, eye-opening book is essential for anyone who wants to understand modern-day India and where its future may lead.
11. Making India Awesome (2015)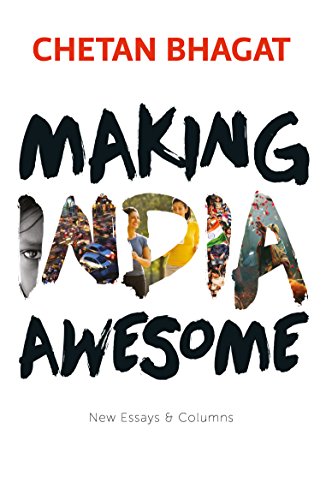 Written three years on, Chetan Bhagat's follow-up to What Young India Wants digs further into the problems the country still faces in new and vivid detail.
He tackles tough issues like poverty and deprivation and the large-scale corruption that allows these problems to prevail. Other chapters delve into the current economic state, culture clashes across the nation, and the complex issues surrounding women's rights and homosexuality. He also examines the shared national identity of all citizens and how Indian's view their place in the modern world.
12. India Positive (2019)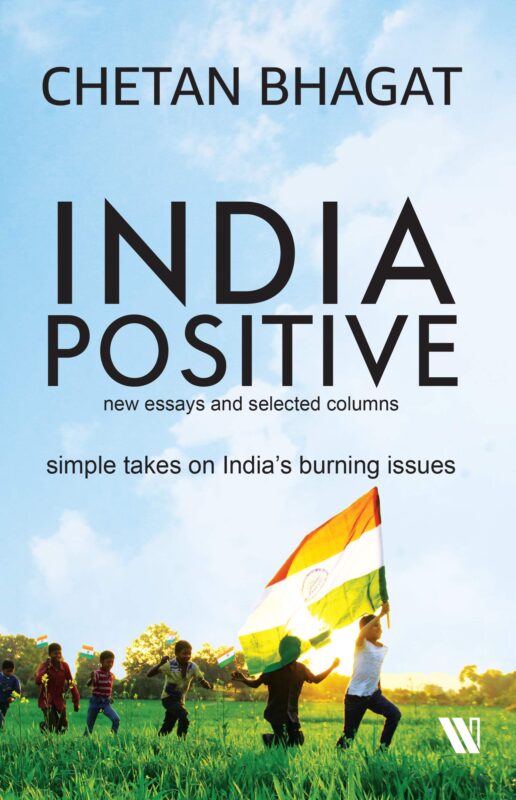 Bhagat's third and latest non-fiction release is a collection of his most recent socio-political essays exploring what needs to be done to create an equal society in India.
He also examines how the county's educational institutes compete on a world stage and how to improve global job opportunities for the nation's youth.
India Positive offers a critical yet hopeful view of India's future. It asks citizens to leave behind the unhelpful and outdated attitudes of the past while embracing the unique and beautiful patchwork of tradition, culture, and identity, which makes this one of the fascinating countries in the world.
In Bhagat's view, in order to become a progressive, future-driven nation, each and every citizen should embrace an "India Positive" mindset.
Conclusion
From his romance, thriller, and mystery fiction to his insightful and eye-opening essays and commentaries, Chetan Bhagat's books offer a fascinating view of modern-day India.
His brand new novel, '400 Days,' is the third title in the Keshav-Saurabh series, following on from The Girl in Room 105 and One Arranged Murder. Written during the Coronavirus lockdown, it's billed as a page-turning thriller and is due to hit the shelves any day now.
In a recent statement, the publishers have given fans a few hints about what to expect:
"From India's highest-selling author comes a page-turner that will not only keep you glued to the story but also touch you deeply. The book presents an unputdownable tale of suspense, human relationships, love, friendship, the crazy world we live in, and, above all, a mother's determination to never give up,"
And the author himself is pretty confident about his new title, too, hailing it as his "best book ever."
So, keep your eyes on those bestseller charts and get ready for another gripping adventure from one of India's most prolific contemporary authors.