Is there anything spookier than a haunted house tale? This classic staple horror trope has appeared in countless books over the years, and there are hundreds of these chilling tales to choose from. But if you're in the mood for a scare, you might want a little help sifting through the options. These 9 books are some of the best-loved and most terrifying haunted house stories of them all. Read on if you dare!
1. The Haunting of Hill House, by Shirley Jackson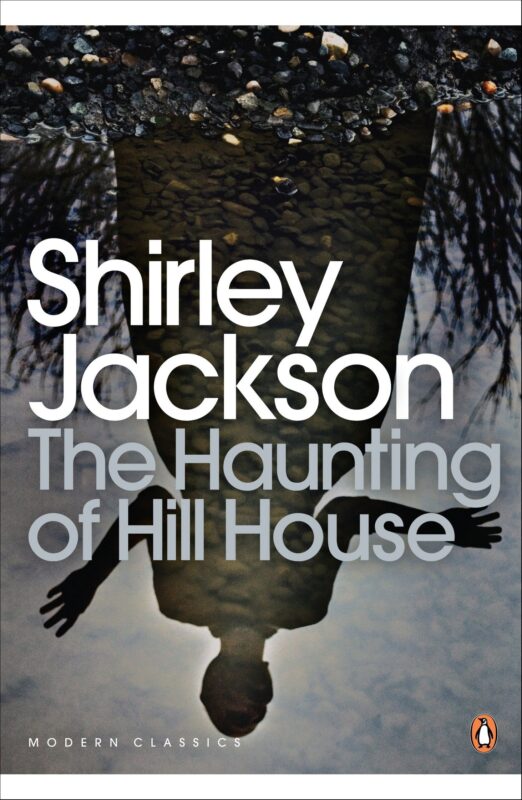 It's only fitting that we start this list with the ultimate archetypal haunted house story. Shirley Jackson's groundbreaking tale begins when Elenor, a lonely and fragile young woman, receives an invitation to spend the summer at the mysterious Hill House.
Joining her is Dr. Montague, a paranormal investigator and scholar of the occult, who is desperate to find evidence of a real-life haunting. Accompanying Montague on his quest is his jovial assistant Theodora and future heir to the notorious estate, Luke.
At first, the group's lighthearted search for ghostly activity is relatively unremarkable. But things quickly take a dark turn, and it becomes clear that the powers of Hill House are growing stronger by day. There's an evil spirit on the loose inside these crumbling walls, and it's hell-bent on taking one of the living occupants as its own.
2. The Woman in Black by Susan Hill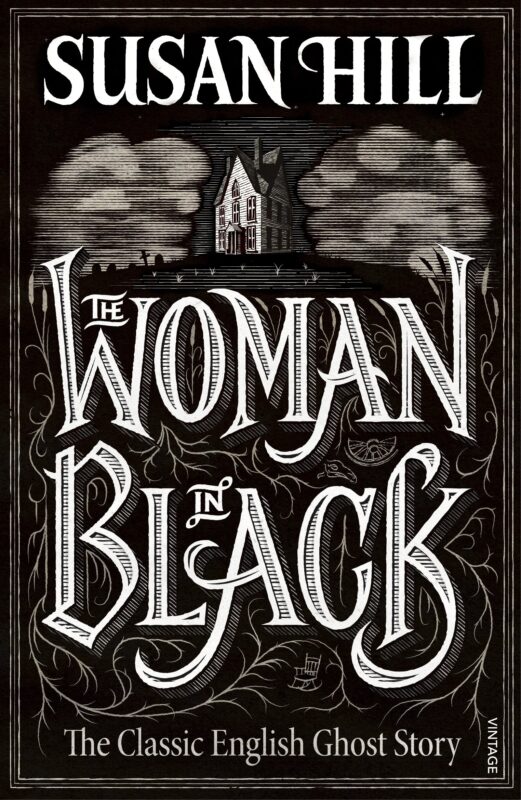 Set against the spookiest of all spooky backdrops, the remote English moors, the story of The Woman in Black has everything you could ever want from a classic house of horrors tale.
It begins with the arrival of an ambitious young lawyer, Arthur Kipps, who has been sent up from London to Eel Marsh House to settle the affairs of the recently deceased Mrs. Alice Drablow. But what begins as a routine trip rapidly descends into a dark and sinister nightmare.
There are strange sounds hanging in the air; a child's scream rising from the mist, the creaking of a rocking chair, the clip-clop of an invisible pony and trap. But the locals in this remote region are filled with fear, and when Arthur Kipps begins to question the mysterious occurrences, they won't utter a word. Yet deep down, the curious young lawyer knows there's a dreadful secret buried inside the walls of Eel Marsh House, one that's screaming to finally be heard.
3. Hell House by Richard Matheson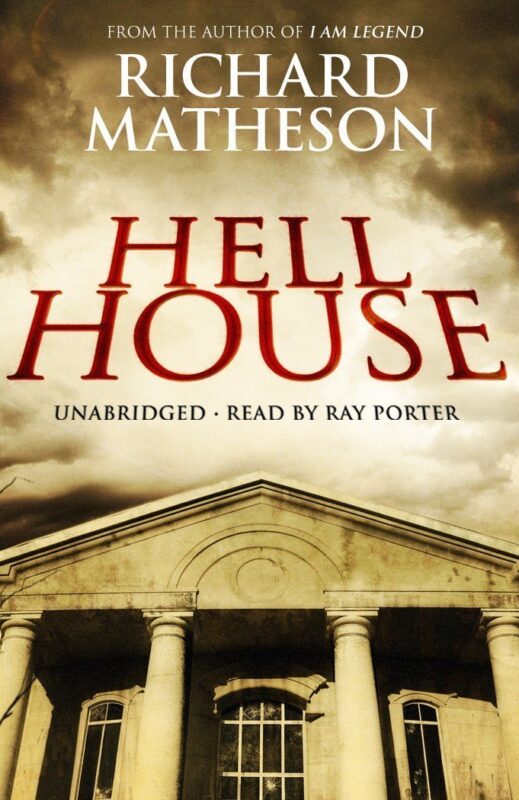 Maine's infamous Belasco House is said to be the most haunted house in the world. Its dark and sinister past has already attracted the attention of two previous ghost hunting expeditions, but the majority of the participants didn't make it out alive.
Now, there's a new group drawn towards the mysteries inside the crumbling walls. The supremely wealthy William Reinhardt Deutsch is on his deathbed, and in a desperate attempt to uncover the truth about life after death, he's commissioned a team of four paranormal researchers and mediums to help him find out what lies ahead for him on the other side.
The team has just one week to find the answers to Deutsch's questions, but their journey to the truth inside 'Hell House' could end up costing all of them their lives. The house preys on weakness and fear, and one by one, the evil entity that resides within the walls will tear each of them down, just as it always has.
4. House of Leaves, by Mark Z. Danielewski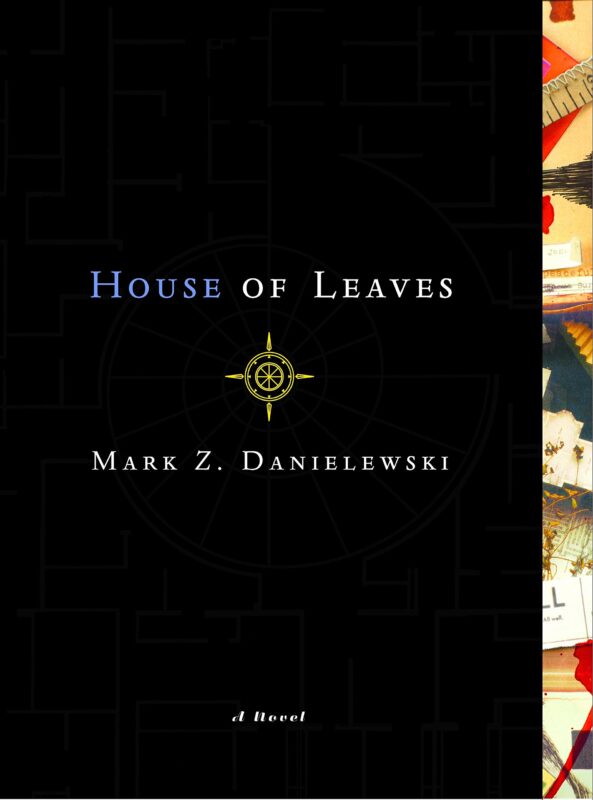 Mark Z. Danielewski's uniquely unsettling tale begins when a young family moves into a new home on Ash Tree Lane. But there's something terribly wrong with their unassuming house; it's bigger on the inside than it is on the outside.
As they investigate their strange new abode, things quickly become more sinister when walls begin to shift and a new door and hallway appear out of nowhere. In a mixture of fear and fascination, the family begins to record these supernatural occurrences on camera, creating a documentary that will only be found long after their terrible fate is sealed.
5. The Shining, by Stephen King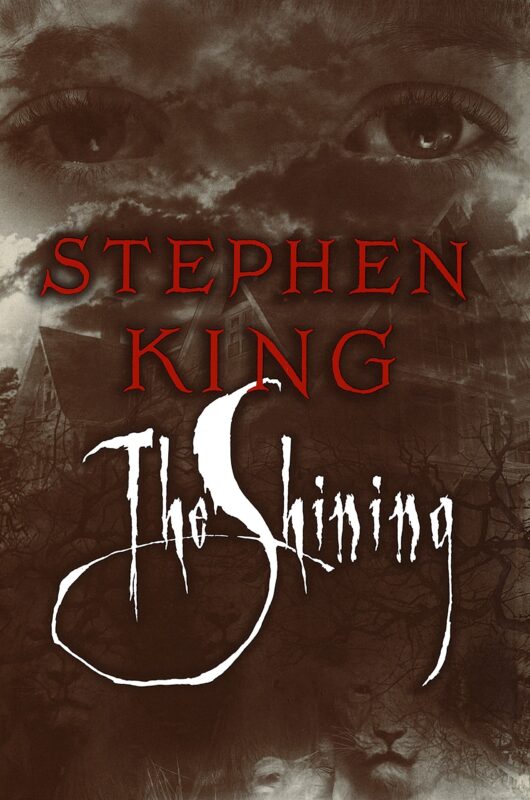 Here's another obligatory haunted house (well, hotel) classic that has made a lasting impact on both the literary and the movie world.
The terrifying tale begins when Jack Torrance and his family move into the empty and isolated Overlook Hotel. As the new off-season caretaker, Jack is looking forward to finally having time to work on his novel. But things don't turn out quite as the family had planned, and they soon begin to notice some dark and evil forces in the endless series of doors and sprawling hallways.
Young Danny Torrance can sense the evil more than anyone, and as the harsh winter weather sets in, further isolating them from the outside world, there's no one else left to save them from the Overlook's sinister spell.
6. Burnt Offerings by Robert Marasco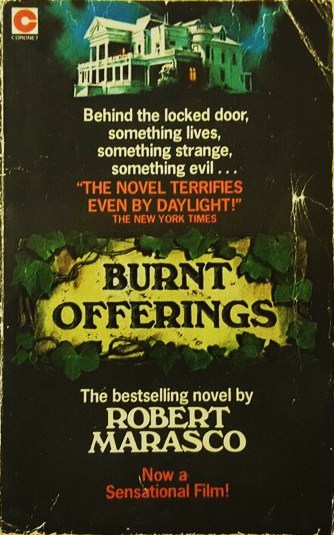 Ben Rolfe, along with his wife Marian, his son David, and Aunt Elizabeth, have decided to wave goodbye to their Queens apartment for the summer and head out to the peace and tranquility of Long Island.
The family has received an offer they can't refuse; sole use of a beautiful old country home, with its fabulous landscaped gardens, gigantic swimming pool, and immaculate private beach. Even better, they get it all for a fraction of the cost of a rental half its size.
As they pull up the private drive, the family is full of anticipation and excitement for a fun-filled summer. But the mansion's charming and picturesque exterior hides some terrifying secrets, and their dream vacation is about to become a one-way ticket to hell.
7. The Graveyard Apartment by Mariko Koike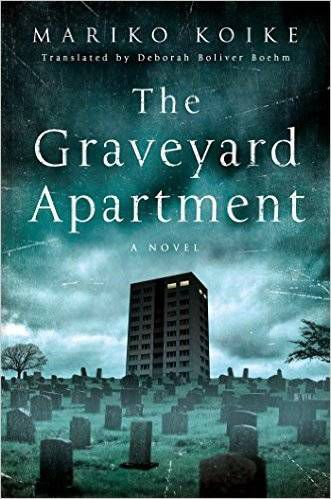 What's better than a haunted house? A haunted apartment, of course! Set in Japan, Mariko Koike's modern-day twist on a classic house of horrors story follows a young family who moves into a brand new apartment building.
The newly married couple and their young daughter are excited for a fresh start in their beautiful new home, and they don't spare a second thought for the graveyard that sits next door to their building.
But soon, strange things begin to happen, and it's not just the young family who have noticed. One by one, people in the neighboring apartments begin to move out, until eventually, they're the only occupants left in the building. At least, that's what they think. Unbeknownst to them, there's something sinister lurking down below in the basement, and it's only a matter of time before it finds its way out.
8. The Turn of the Screw, by Henry James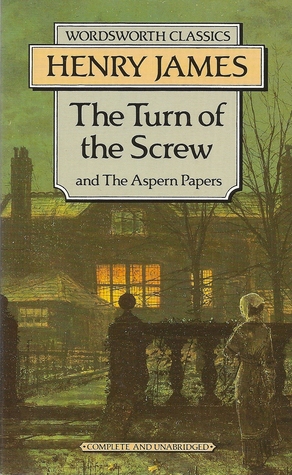 This chilling tale begins when a young woman takes on her very first job as a governess, caring for two beautiful yet strange children, Miles and Flora. Over time, she bonds with the mysterious siblings, but soon, some sinister occurrences cause her to question her new role.
She begins seeing strange figures out on the grounds of the family's isolated estate, and her sense of unease becomes all-consuming when she learns of the terrible fate of the woman she took over from.
Now, the figures out in the grounds are getting closer, and to her horror, the governess realizes that these evil entities are coming for the children. What's even more disturbing is that the children aren't the least bit frightened; in fact, they can't wait for their arrival.
9. The Fall of the House of Usher by Edgar Allan Poe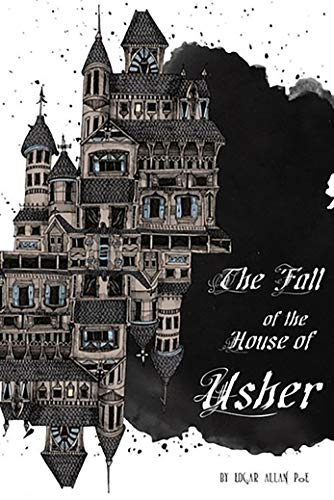 Though it's not a full-length novel like the rest of the entries in this line-up, this short story by Edgar Allan Poe is an essential addition to any list of classic haunted house tales.
The story documents the demise of the once distinguished and prosperous Usher family. It begins when our narrator, whose name we do not know, receives an invitation to the home of his friend, Roderick Usher. Roderick has fallen ill and is in need of assistance, but on arrival, the narrator notices that things are much worse than his friend had indicated in his letters.
There's a long, creeping crack snaking its way through the roof of the house, down the exterior walls, and extending deep down into the lake outside. And inside these old walls, there's an inescapable feeling of unease. Roderick and his sister, the last remaining members of the Usher family, are both incapacitated, frequently falling into a kind of hypnotic, death-like trance.
Finally, Roderick confides in his friend, explaining that his old family mansion isn't just regular bricks and mortar; it's alive.
Conclusion
I'm a huge fan of all paranormal fiction, but there's nothing quite like the haunted house horror trope. These classic haunted house books are some of the creepiest of all time, but there are plenty more to explore. Do you have any recommendations for terrifying tales that will keep us up at night? Drop me a comment in the box below!