Horror is one of the most popular genres in literature and one of my own personal favorites. But while there are countless authors out there serving up spine-tingling tales, as readers, we only want the very best. After all, life is too short to read bad books.
So, to help you in your own exploration of the genre, I've compiled a list of the very best horror authors of all time. Whether it's classic supernatural tales or slasher stories filled with guts and gore, these authors are considered the very best in the genre.
1. Stephen King
It might not come as a surprise that 'The Master of Horror' Stephen King takes the top spot on this list. He's written at least 80 books during his incredible career, with the vast majority of them becoming bestsellers around the globe, making him by far the most successful author of our time.
Though most of his books bear his famous moniker, he's also the author behind the pseudonym Richard Bachman.
His classics such as It, Carrie, The Stand, Misery, The Shining, and Pet Sematary have gone down in horror fiction history, but that's just the tip of the iceberg when it comes to this exceptional author's vast repertoire.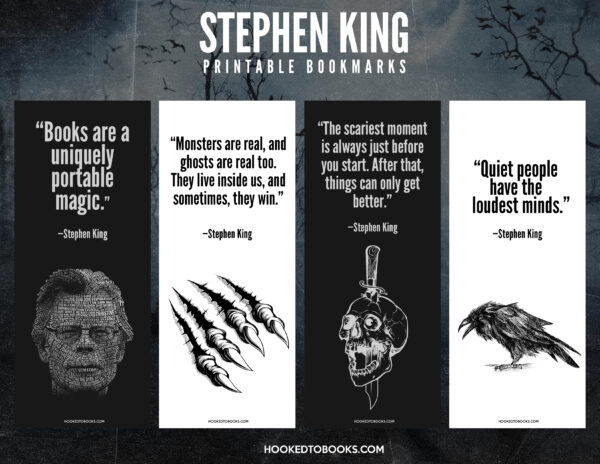 And even now, five decades into his career, he is showing no signs of slowing down. His latest novel, If it Bleeds, was published last year and received rave reviews. Plus, he's got a brand new title lined up for us later this year.
2. Edgar Allan Poe
The celebrated American author Edgar Allan Poe is credited with laying many of the early foundations of the horror genre that we know and love today. Though he started his literary career as a poet, he soon turned his attention to writing short stories and went on to give us some of the most terrifying tales of our time.
The Fall of the House of Usher, The Tell Tale Heart, The Black Cat, and The Cask of Amontillado are just a few of his timeless classics that are still devoured by fans of gothic and macabre fiction around the world today.
Poe lived a notoriously troubled life, and his stories seem to reflect this. Each of his major works portrays a dark, gloomy and sinister atmosphere, patchworked with themes of madmen, murder, dungeons, and death.
3. H.P. Lovecraft
Born in 1890, H.P. Lovecraft pioneered the weird horror genre, writing timeless classics like The Call of Cthulhu, The Shadow Over Innsmouth, The Whisperer in Darkness, and The Dunwich Horror, just to name a few.
Though they were written in the early part of the 20th century, his books are still adored by horror fans around the world to this day.
Lovecraft's style led him to become the father of The Cthulhu Mythos, a shared fictional universe that implements the same settings, tropes, and folklore that Lovecraft was so famous for.
His predecessors even coined a subgenre based on his career; Lovecraftian horror focuses more on the darkness of the incomprehensible and unknowable rather than the classic guts and gore, or ghouls and ghosts that many people associate with the horror genre.
4. Dean Koontz
Dean Koontz is another literary giant of our time. Although his work often falls under the suspense and thriller genres, there are strong elements of horror throughout the majority of this prolific author's books.
Throughout his long career as a writer, he's had huge success, publishing over 105 novels, with sixteen of them reaching the New York Times Best Sellers list. Titles like Demon Seed, Night Chills, Whispers, The Mask, Phantoms, and Strangers are just a peppering of his best-loved books.
And just like King, Koontz has written under other pen names during his career, including David Axton, Deanna Dwyer, K.R. Dwyer, Leigh Nichols, and Brian Coffey.
5. Clive Barker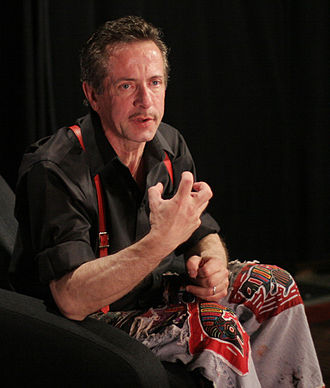 British novelist Clive Barker is the author behind the smash hit Hellraiser and Candyman series, both of which have been adapted to the silver screen and cemented into horror history.
His reputation as a leading horror author began back in the mid 1980s when he published his series of short stories entitled Books of Blood. Even the Master of Horror, Stephen King, was impressed, writing, "I have seen the future of horror, and his name is Clive Barker."
As well as being a giant in the literary world, Barker is also a filmmaker, a playwright, and a celebrated painter and illustrator; lookout for some of his original illustrations in his earlier novels.
6. Anne Rice
Anne Rice is a household name thanks to her bestselling series, The Vampire Chronicles, which centers around an enigmatic vampire named Lestat. Two of the most successful books from the collection, Interview with the Vampire and Queen of the Damned, went on to become blockbuster movies, which only helped to solidify Rice's status as a queen of the horror genre.
As well as her famed gothic fiction works, Rice has also dabbled in Christian literature and erotic literature (two genres that don't often go together!). Her books have sold over 150 million copies worldwide, making her not just a giant in the horror world but one of the best-selling authors of all time.
7. Bram Stoker
Irish author Abraham "Bram" Stoker is famous around the world for being the man behind the definitive vampire novel, Dracula. Published way back in 1897, Dracula paved the way for our modern-day interpretation of everything that a vampire should be.
The Sherlock Holmes author, Arthur Conan Doyle, was so impressed by Stoker's work, he wrote him a letter of congratulations, saying,
I write to tell you how very much I have enjoyed reading Dracula. I think it is the very best story of diablerie which I have read for many years.
Aside from this classic novel, Bram Stoker wrote many other books during his lifetime, including the horror novels The Lady of the Shroud and The Lair of the White Worm.
8. Shirley Jackson
Born in 1916, American author Shirley Jackson is still one of the most influential and steadfast names in the world of horror, and for good reason. She wrote over 200 short stories, six novels, and two memoirs during her career, many of which gained international attention. This was all during a time that women were still expected to stay at home, so it's safe to say that Shirley Jackson was a feminist icon who was way ahead of her time.
Her most influential novel was The Haunting of Hill House, which was wildly successful and continues to be hailed as the most quintessential haunted house story of all time. She's also the author behind the unsettling short story The Lottery, which shows the more sinister side of a seemingly quaint American town.
Conclusion
These authors have written some of the most terrifying tales in history, and some of them continue to shape the horror genre to this day.
What do you agree with our rankings? If you think I've missed anyone, enter them into the comments below and let me know why you think they deserve a place in the list of best horror authors of all time.