Charlaine Harris is a famous mystery writer and also a best-selling author. She has written multiple novels as book series and standalone, both. She has been writing for a long time, and books written by her have sold more than 39 million copies worldwide.
Among all her series, the Sookie Stackhouse series, also known as the Southern Vampire Mysteries, is the most popular. Today I'm going to discuss this particular series in detail.
In this article, I'll provide the full list of Sookie Stackhouse books in order in their reading and publication order. If you are curious about this fantasy series, stay with me through the article.
Let's dive right in!
Who is Charlaine Harris?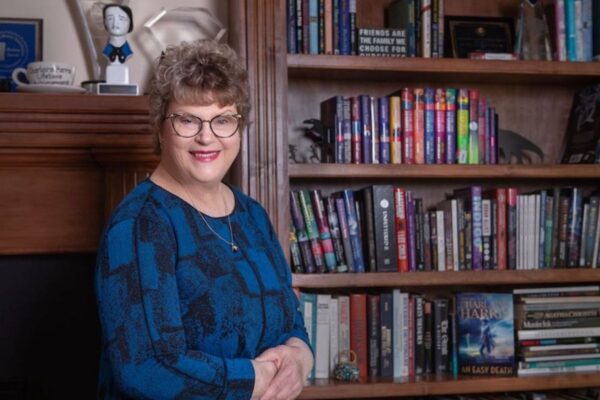 Charlaine Harris is an American author born in Mississippi Delta. She completed her college studies at Rhodes, Memphis. Charlaine has written multiple series and standalone books throughout her writing journey and is also the New York Times bestselling author.
Her most famous series is The Southern Vampire Mysteries, also known as Sookie Stackhouse Series. It is also adapted as a TV series called True Bond.
Charlaine books have been best sellers and are published worldwide in various languages. A few of her book series include the Aurora Teagarden series, Harper Connelly series, Texas Trilogy, etc. If counted till 2023, it's been 42 years since Charlaine has been writing and publishing books.
Charlaine Harris's Sookie Stackhouse Books in Order
Sookie Stackhouse Books: Reading and Publication Order
Sookie Stackhouse by Charlaine Harris is a fantasy series. Sookie Stackhouse is the female protagonist of this story. She is an ordinary girl with a pretty face and an extraordinary ability to read minds.
Sookie is a cocktail waitress in Louisiana and has a quiet personality. The series also involves supernatural creatures like vampires, werewolves, etc. In the series, Sookie's life and everything revolving around her are narrated in a way that keeps the readers engaged throughout.
The entire series has 13 books in total, and they should be read in order if you want to follow the whole story. I've listed all the books under the title; you can have a look!
As I said earlier, the series has thirteen books, and it is recommended to read them in order. I've mentioned all the books in their reading and publication order, along with a brief description. You must read them in their reading or chronological order if you want to make sure you get all the critical details in between the series. So, check out this section to know more about this amazing fantasy book series.
1. Dead Until Dark (2001)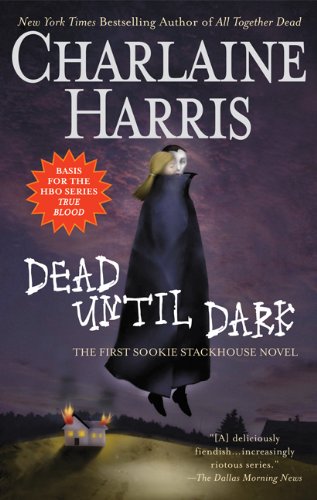 It's the first book of the series. Sookie Stackhouse is a cocktail waitress in Merlotte's Bar and Grill restaurant. She has a reserved personality with an ability to read minds. Due to this, she keeps her distance from humans because it gets tiring listening to everyone's thoughts. Hence, one of the reasons she doesn't date.
Sookie meets the tall, dark, and handsome man named Bill Compton. She is immediately attracted to him and is intrigued because she cannot read his mind. Later, she discovers Bill is a vampire, the reason her power doesn't work on him. Sookie mulls over the decision to see Bill as a potential life partner.
In between, both face a series of dangerous incidents, including murders, victims, and the revelation of a few secrets.
2. Living Dead in Dallas (2002)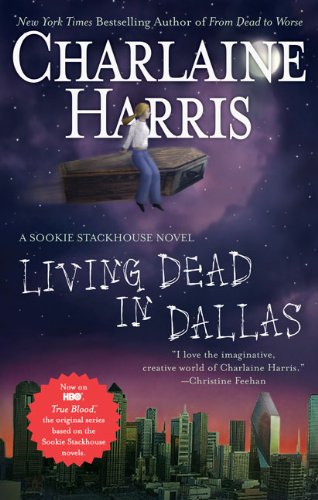 In this book, Sookie comes face to face with a poisonous beastly creature who lashes her. Fortunately, the vampires rescue her, sucking the poisonous blood from her veins. She is now indebted to those vampires. So, when one of the vampires asks for a favor, Sookie cannot refuse.
Now, Sookie's task is to find a missing vampire, but for that, she needs to go to Dallas. Using her telepathic skills, Sookie interviews some humans and asks the vampires to control their bloodthirst and shouldn't harm the humans. But it took one misstep due to a delicious blonde for the scene to turn deadly.
3. Club Dead (2003)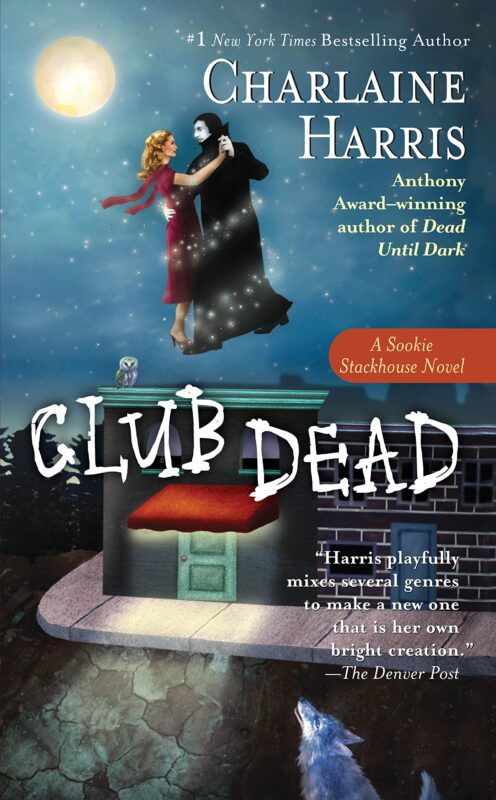 Things were going smoothly between Sookie and Bill. But suddenly, Bill grows distant and leaves town for a while. Knowing nothing about his whereabouts, Sookie visits Eric, Bill's boss, to enquire. After getting the exact location from Eric, Sookie starts the journey to find her boyfriend. She reaches Jackson, Mississippi, where she enters the club dead, a haven for the vampire elites.
Sookie meets Bill in a rather compromising situation, which leads her to think again about their relationship. Now, she must decide whether to save Bill or end everything then and there.
This story narrates the dark sides of the vampire community.
4. Dead to the World (2004)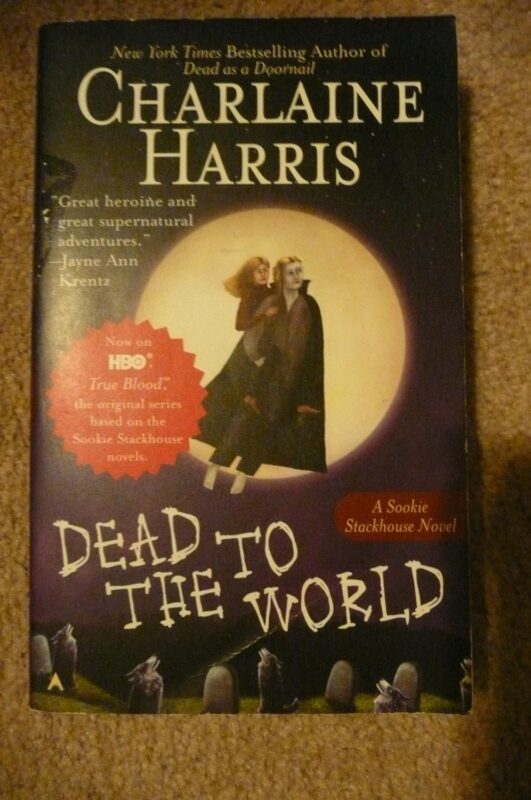 Sookie Stackhouse, the cocktail waitress, encounters a naked man on the side of the road, and as you can guess, she cannot ignore him and leave; hence curiosity wins. Her curiosity leads her to the man, who turns out to be Eric, Bill's boss, totally disoriented, vulnerable, and suffering from amnesia. The dangerous vampire is now roaming with a kind and gentle demeanor. For Sookie, this transformed Eric is quite irresistible.
It is revealed that whoever erased Eric's memory now desires his life. Sookie sets on a mission to help Eric, which leads her to the battle between witches, werewolves, and vampires. She endangers her life to uncover the truth and find the man who wants to take Eric's life.
5. Dead as a Doornail (2005)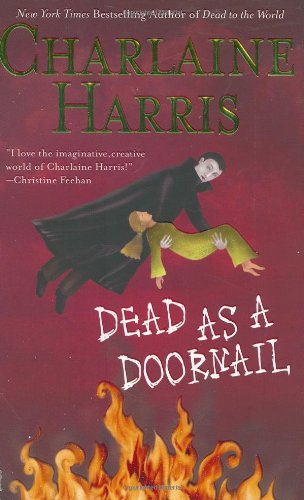 Sookie is already tangled between the real and supernatural worlds. But when the supernatural being is so close to her home, there's no further option left. Sookie's brother, Jason, transforms into a werepanther. Despite Sookie's fear, Jason embraces the shapeshifting very smoothly.
But when a sniper attacks the local changeling community, her terror rises because Jason is seen as the prime suspect in the killings. Sookie must uncover the truth and prove Jason's innocence before the full moon. But it will be difficult when the attacker has his eyes on her the whole time.
6. Definitely Dead (2006)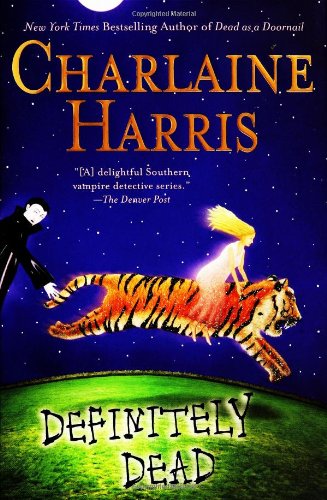 Sookie has very few family members of her own, so when she gets the news of her cousin Hadley's death, it is difficult to bear the pain. Sookie's cousin was a consort to the Vampire Queen of Louisiana.
After the death, Sookie is the sole inheritor of Hadley's possessions and estate. However, some people want Sookie to stop investigating Hadley's past and possessions. They will do anything to stop her, so with the danger following, Sookie must stay out of their sight to survive in this deadly place.
7. All Together Dead (2007)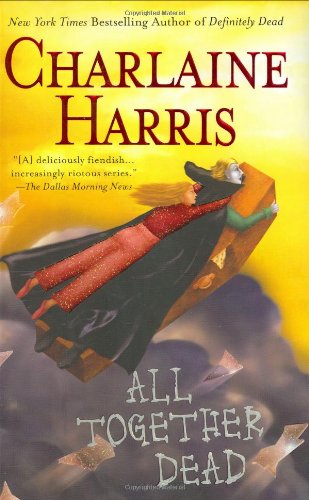 Sookie again gets tangled in the world of supernatural and undead creatures. Suffering a recent betrayal from her long-time vampire boyfriend, she is now navigating a new relationship with a shapeshifter named Quinn. Sookie is also preparing for the vampire summit, an event filled with tension and anticipation.
On the other hand, the Vampire Queen's power is weakened, and she is vulnerable due to the hurricane damage in the city. With few vampires looking for this opportunity to exploit and create havoc, Sookie's choice of alliances will decide everything. Her decision will either result in survival or catastrophe.
8. From Dead to Worse (2008)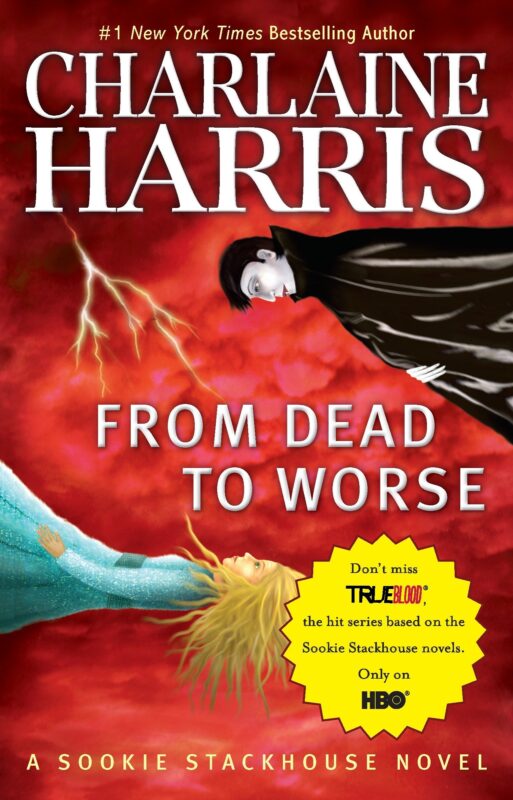 Continuing from the last book, the destruction due to Hurricane Katrina and the aftermath of the explosion at the vampire summit is bringing many changes and challenges. Everyone is anxious about the changes, whether they be humans, vamps, or weres.
On the other hand, Sookie's boyfriend Quinn has gone missing. She must fight all the dangers, including death and betrayal from someone she loves.
9. Dead and Gone (2009)
Humans already know about the existence of vampires, and now other supernatural creatures, such as werewolves and shapeshifters, also want to reveal themselves to the ordinary world. The revelation went pretty well initially. But not soon after, the dead body of a shapeshifter is discovered near Merlotte's bar. Sookie is determined to find the culprit behind the murder.
But this case is subsided when a far greater danger is looming over the city. Ancient, dangerous, powerful, and mysterious supernatural creatures are initiating a war. These creatures are more secretive than vampires, shapeshifters, and werewolves. Sookie, trapped in between the battle, is a desired human pawn.
10. Dead in the Family (2010)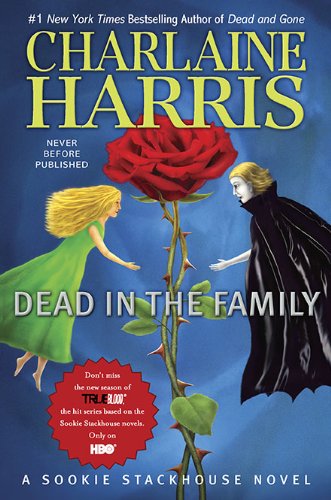 Problems in Sookie's life are common occurrences. This time she is dealing with family problems. First, her second cousin (a non-human fairy) is seeking a place in Sookie's life; second, she is dealing with her lover Eric's vampire sire; third, she is tracking a distant relative of her ex-boyfriend, Bill.
Apart from this, the Shreveport werewolf pack asks Sookie a favor, which she agrees to. But the woman is still traumatized from the abduction during the fairy war. She again might face dangers in this chaotic world and need to fight them headstrong along with solving the family dramas.
11. Dead Reckoning (2011)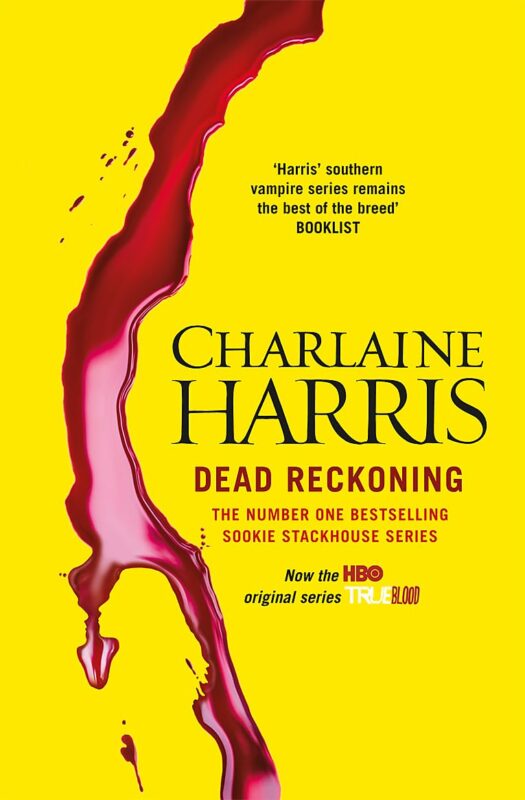 Trouble can be easily found when Sookie is around. With ongoing challenges, Sookie's list of problems increases when the Merlotte bar where she works is firebombed. Sam Merlotte, the owner, is known to be a shapeshifter, so the prime suspects are the anti-shifter groups. But Sookie disagrees and believes the real culprit is someone else.
Sookie gets diverted from this case when she discovers her lover Eric and his child, Pam, are plotting a murder. They both are planning to kill their vampire master. Now, Sookie gets entangled in all these cases and realizes how complicated the situations are. Now, she must do everything in her power to make everything right.
12. Deadlocked (2012)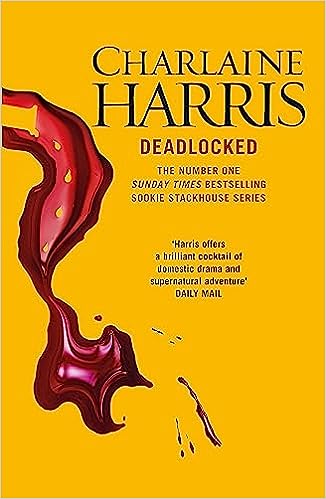 It's the second last book in this fantasy series and another murder mystery case in which Sookie Stackhouse somehow gets involved.
Sookie is not thrilled to see Eric feeding on another woman, and she wants to lash out badly but unfortunately cannot due to current circumstances. Felipe de Castro, the vampire king of Louisiana, also Arkansas, and Nevada, is visiting their town. A woman's dead body is found in Eric's front yard, the same woman whose blood he drank recently. What could be a worse time than the vampire king visiting, right?
Sookie and her ex-boyfriend Bill must investigate this further to prove Eric's innocence. However, when Sookie thinks the murder has nothing to do with her, it is revealed that a powerful enemy is plotting to bring her down.
13. Dead Ever After (2013)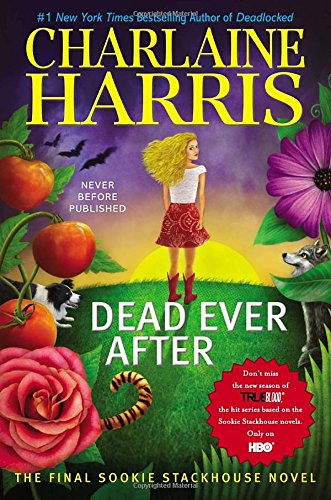 It's the final book of the series. Sookie and Eric's relationship is still complicated, and he keeps his distance from her. Then suddenly, Sookie is arrested for a murder crime in Bon Temps. But the evidence being weak, she gets bail quickly.
After the release, Sookie investigates the murder only to discover ugly truths about the town. She soon realizes that justice never prevails and only brings bloodshed, and the power of love is never enough to save anything.
Stookie Stackhouse Short Stories and Novellas
Suppose you have read the Sookie Stackhouse series but are looking for more. In that case, you can grab the short stories and novellas under this series written by the author. The series has over fifteen short stories you can read individually to learn more about the fantasy world.
Below I've listed the books in publication order. Check it out and pick your favorite.
Fairy Dust (2004)
It's a short story from the Sookie Stackhouse series. Here Sookie investigates the murder of a fairy named Claudette, one of the triplets. The other two left, Claude and Claudine, seek help from Sookie to find the murderer. Sookie soon discovers that everyone in the house except for Claudine is somehow associated with a dance establishment, Hooligans.
Both sisters believe that one of those people murdered Claudette. Sookie uses her telepathic abilities to uncover the truth and find the real culprit of the crime.
There are other short stories and novellas, which further extend the series and involve many new characters and interesting cases.
One Word Answer (2004)
Tacky (2006)
Lucky (2008)
Gift Wrap (2008)
Bacon (2009)
The Britlingers Go To Hell (2009)
Dracula Night (2009)
Dahlia Underground (2010)
Two Blondes (2010)
If I Had a Hammer (2011)
Small Town Wedding (2011)
Death by Dahlia (2011)
Playing Possum (2012)
The Blue Hereafter (2014)
Conclusion
The Sookie Stackhouse series is a fantasy series by Charlaine Harris that includes various supernatural elements. This is what has made her stories very interesting and exciting for the readers.
I personally found the storyline of the series to be extremely thrilling! As a fan of the series, I would recommend this to everyone.
Have you read the series? Is there something you found interesting that you would like to share with other readers? Love to hear from you.