It is an out-of-the-world feeling for an author when his book series gets immensely popular among audiences. One of the book series I would like to mention here is the Orphan X series by Gregg Hurwitz. Gregg is a best-selling author and has published a lot of books.
The Orphan X series is about an orphan who, after suffering hardships since childhood, decides to be the savior of the people seeking help.
Today, I will discuss this series and list all the Orphan X books in order. So, if you want to read this book series, you should check out this article to know the right sequence before you begin reading.
Who is Gregg Hurwitz?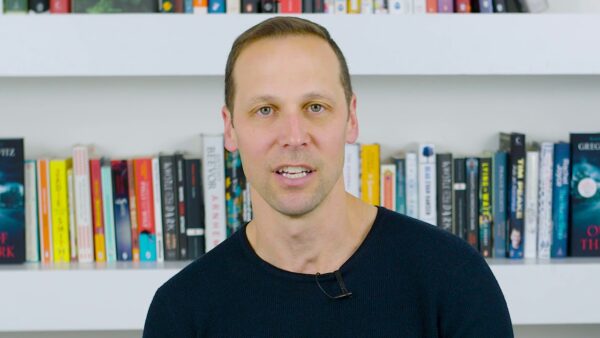 Gregg Hurwitz, born in San Francisco, California, is an American author, comic book writer, and screenwriter. He is the internationally best-selling author of more than twenty thriller novels, which have been published in thirty-three languages. Gregg is also the best-selling writer when it comes to comic books.
At present, Gregg is the co-president of the International Thriller Writers. Gregg has written various screenplays, scripts, comic books, and novels. He does extensive research before writing his thrillers to make them engaging and interesting. He was always interested in writing, and his debut novel was published in 1999. Also, many of his novels are awarded.
Gregg Hurwitz's Orphan X Books in Order
| Sr. No | Title | Publication Date | Print Length | Publisher | Where to Buy |
| --- | --- | --- | --- | --- | --- |
| 1 | Orphan X | January 19, 2016 | 368 pages | Minotaur Books | Amazon |
| 2 | Buy a Bullet | October 11, 2016 | 16 pages | Minotaur Books | Amazon |
| 3 | The Nowhere Man | January 17, 2017 | 368 pages | Minotaur Books | Amazon |
| 4 | Hellbent | January 1, 2017 | 416 pages | PENGUIN | Amazon |
| 5 | The Intern | December 18, 2018 | 16 pages | Minotaur Books | Amazon |
| 6 | Out of the Dark | January 29, 2019 | 400 pages | Minotaur Books | Amazon |
| 7 | Into the Fire | January 28, 2020 | 400 pages | Minotaur Books | Amazon |
| 8 | The List | August 4, 2020 | 58 pages | Minotaur Books | Amazon |
| 9 | Prodigal Son | January 26, 2021 | 432 pages | Minotaur Books | Amazon |
| 10 | Dark Horse | February 8, 2022 | 432 pages | Minotaur Books | Amazon |
Orphan X Books: Reading and Publication Order
The serie's main protagonist is Evan Smoak, an orphan. Evan was taken away from his children's home at the age of twelve by the US government and put into the Orphan Program. It's a secretive program where orphans are taught to be ruthless assassins.
The Government chooses orphans so they don't have to answer any family members, and they can execute them whenever necessary without any severe consequences because these assassins do not exist in the outside world. Evan's handler was Jack Johns, who was like a father figure and kept him grounded without letting him lose his humanity.
One day, Evan finally escapes the program without leaving any trace behind him. Not having anything to do in particular, Evan decides to help all the vulnerable people who have nowhere to go and are seeking someone to rescue them. In return, he asks the people to circulate his number to those who need help. He named himself a "Nowhere Man."
With the Orphan Program tracking him and the past incidents, he must deal with all to continue his mission. The series follows the story of Evan and his different cases to help people in need. Stay with me to get the book list of the series.
The Orphan X series has a total of 11 books so far, and one book is to be released in the upcoming year. Each book tells a particular story. Reading all the books is recommended to follow the whole story without leaving the small details in between.
I've listed all the books, including the novels and short stories, in the order they were published. You can have a look and get started with the very first one in the series.
1. Orphan X (2016)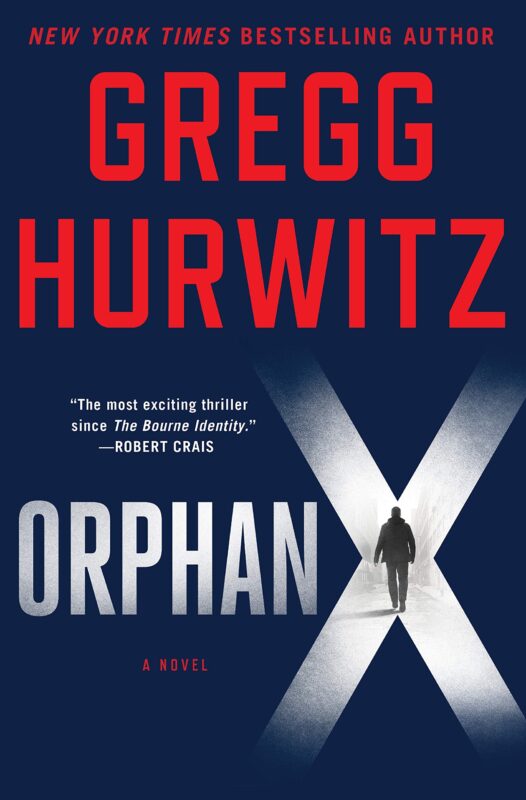 It's the first book in the Orphan X series, and the story introduces us to Evan the Orphan X, his new identity as Nowhere Man.
Escaping from the Orphan Program, and choosing a mission to help vulnerable people, made him the ultimate Nowhere Man, but he is spoken only in whispers. He will do anything to save the people in desperate need of help.
Nowhere Man has the required skills and a lot of resources to continue his mission. But his past as an Orphan X is following him, which can ruin everything he has set up. Someone from the Orphan Program is determined to exploit his mission and eliminate Evan.
2. Buy a Bullet (2016) (Short Story)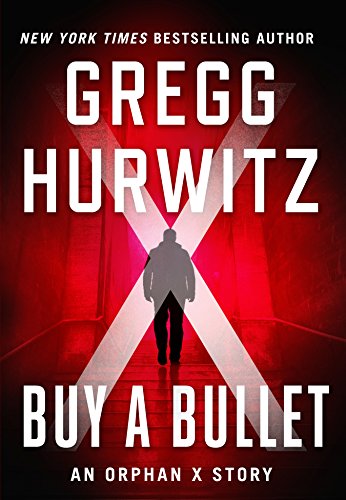 It's a short storybook released before the author's next novel. The book narrates the first task of Evan as the Nowhere Man.
As mentioned in the previous book, Evan was trained as an assassin in the government-operated Orphan Program, which he successfully escaped. Now, he has set a new mission to work as a Nowhere Man.
In this story, Evan experiences his first outing as the Nowhere Man and dutifully completes his task in North California. Later in a coffee shop, he spots a young woman in brutal condition, her eyes filled with fear. Evan discovers that the woman is under the control of a cruel and powerful man. Realizing her life is in danger, Evan tries to help the lady.
3. The Nowhere Man (2017)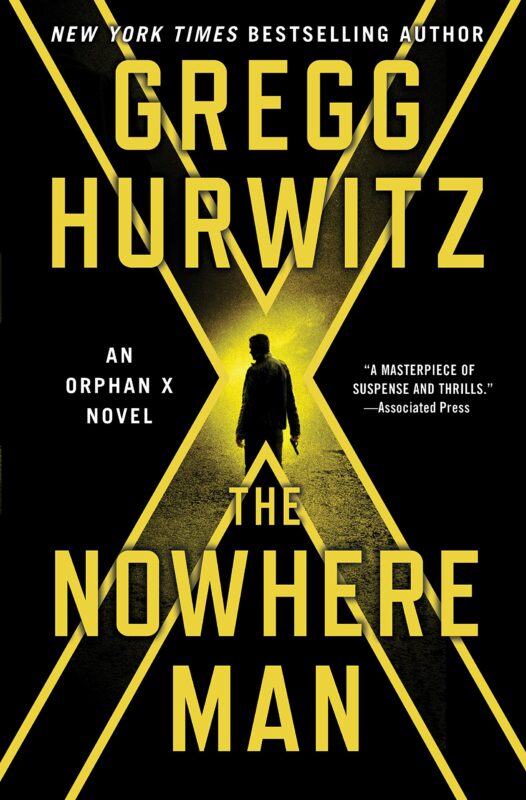 It's the second novel of the series. Here, Evan finds himself in a difficult situation with no help around.
The Nowhere Man is drugged, ambushed, and carried to an unknown place. When Evan wakes up and comes to his senses, he finds himself locked up in a dark room. He has no idea where he is, who captured him, why, and how?
He tries to test the trained guards securing the prison to get some clue or somehow trick them into making good his escape. But unfortunately, they don't budge. Meanwhile, he gets a call from a person asking for help from him. With the clock ticking, Evan has to outsmart his unknown kidnapper since not only is his life at stake, but there are others who desperately need his help.
4. Hellbent (2018)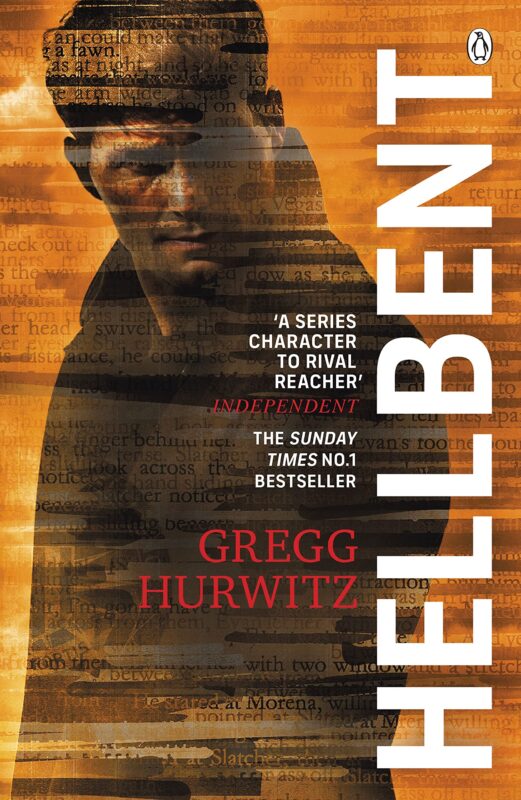 In this story, Evan gets a more personal task as someone very close to him is in danger.
Evan was the Orphan X in the Orphan program, with Jack Johns as his master. While the other handlers used to train the orphans brutally, making them ruthless humans, John was like a father figure to Evan. John was a great master who trained Evan and kept him grounded throughout. Because of John's teachings, Evan chose to become the Nowhere Man.
Now, the Government is focused on erasing all traces of the Orphan Program, eliminating the members in the process. With Jack Johns and his trainees' lives in danger, Evan is hellbent on saving them because he cannot lose the only person who has protected him throughout.
5. The Intern (2018) (Short Story)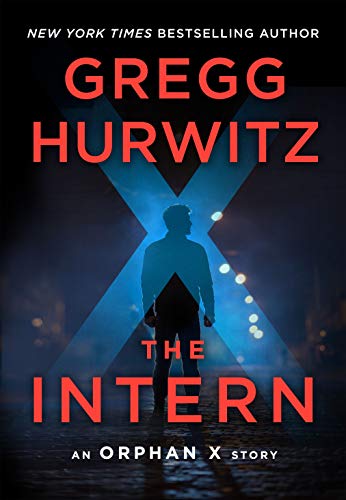 In this short story, Nowhere Man gets another task to help people who desperately need help and have nowhere to turn to.
The Nowhere Man prefers to stay hidden and observe everything very closely. This time a local summer intern who works for a tabloid news site needs help. The intern trails a reporter into a dangerous crime zone, where things turn pretty bad, and her life is at risk.
Fortunately, the Nowhere Man is there to rescue her from the dangers.
6. Out of the Dark (2019)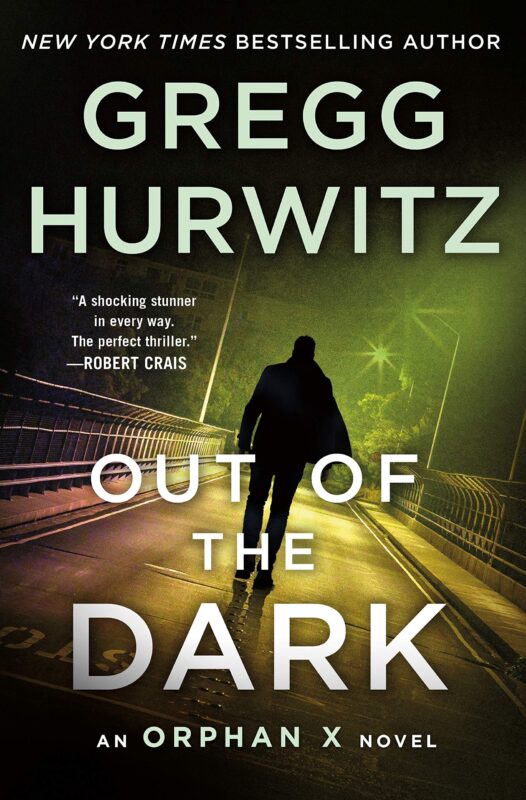 As mentioned in the previous novel, the Government is trying to erase all traces of the Orphan Program and its members. When Jack Johns, Evan's trainer and father figure, is killed, Evan cannot control his rage. With determination to take revenge, he sets on a mission to strike back.
Evan targets the President of the United States, who started the Orphan Program and gave orders to remove all traces. But he is a heavily guarded man and is always one step ahead. The President knows Orphan X is after him, so he appoints the first recruit of the Orphan Program. Orphan A. Orphan A has the required skills to eliminate Orphan X.
Now, Evan has to strategize a plan to outsmart the high security to get near the President even as he protects himself from Orphan A, who is coming after him.
7. Into the Fire (2020)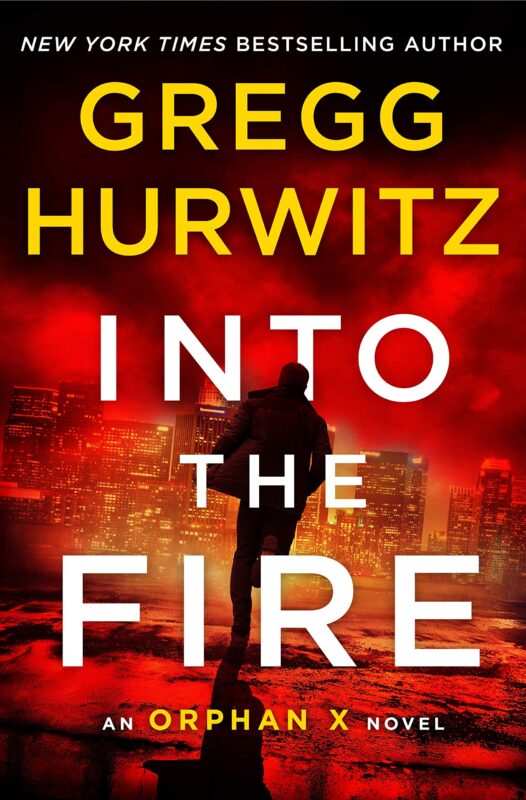 After the chase and run from the Government, Evan gets a new mission as a Nowhere Man to solve. The task is more dangerous than it seems.
Max Merriweather is struggling in his day-to-day life with challenges and heartbreak. In between this, his cousin Grant is murdered, which makes the situation worse. He recalls receiving an envelope from Grant with few instructions two months before. Grants requests to take the envelope straight to a reporter if something bad happens to him.
Now, Max discovers that the reporter is missing. With nowhere else to go, he seeks help from the Nowhere Man. But this mission turns out to be the most challenging and dangerous for Evan. Knowing it's impossible to solve the case alone, he takes help from a few people with special talents and jumps into the fire.
8. The List (2020) (Short Story)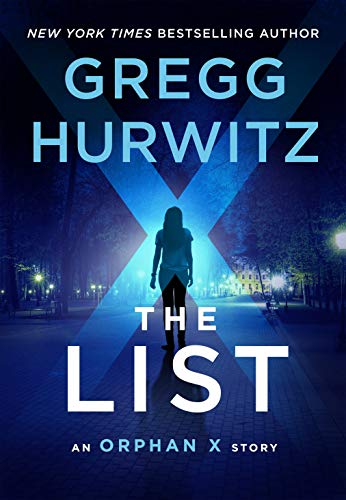 This short story book in the series focuses on Joey Morales, the last recruit of the Orphan Program.
Evan saved Joey Morales when the Government tried removing all the program members. Joey was trained as an assassin until the program broke out. Now, Evan is like a mentor to this teenager; she lives alone and attends college.
One day on campus, Joey comes across a woman who attempts suicide and fails to save her. With the guilt, Joey digs into the matter only to discover that the woman killed herself because of a document, The List. It lists women from the campus and ranks them according to their appearance and sexual appeal.
Joey is determined to find the people who created the List and takes help from her mentor, Evan. Both work together to uncover the truth.
9. Prodigal Son (2021)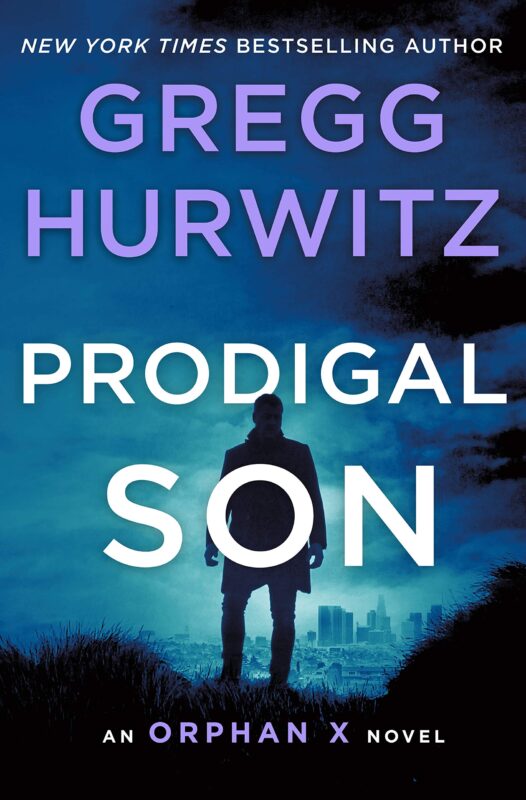 Evan is always running from his past, so when one of the highest power in the country grants him an unofficial pardon, he is tempted by the offer.
But there is one condition, Evan has to stop his mission of Nowhere Man and retire from the role. So, now Evan has to live a normal life like normal people. But unfortunately, this situation abruptly changes when he gets one desperate call.
A woman who claims to have given Evan for adoption and may also be his biological mother requests Evan to help Andrew Duran.
Andrew Duran's life has turned upside down because of being in the wrong place at the wrong time, with two powerful assassins (a brother and a sister) trying to harm him. He has no one to seek help from except the Nowhere Man.
10. Dark Horse (2022)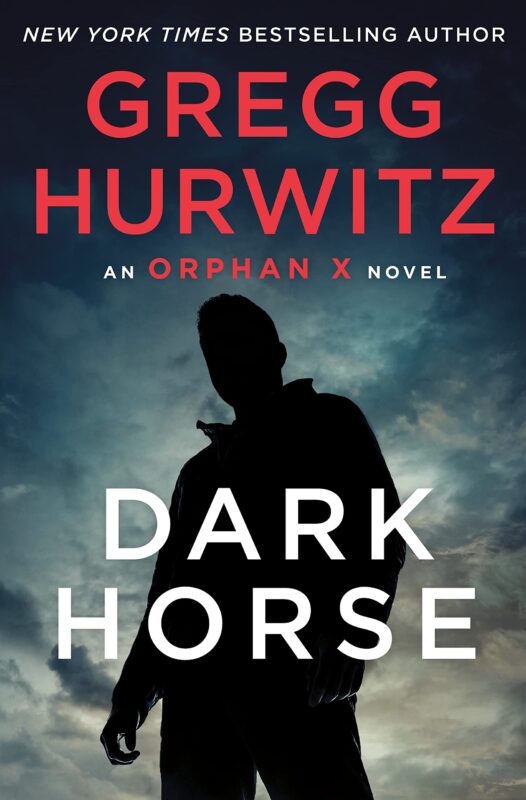 After surviving a deadly attack that destroyed the base of his operations, Evan is unwilling to take on any new mission.
Aragon Urrea is the powerful leader of the drug world. However, he puts his money to good use, such as providing legitimate employment, helping poor people, providing justice, and much more.
He's a man who does illegal work but often invests in good deeds. Suddenly, his 18-year-old daughter is kidnapped by the cartels and kept in the heavily guarded headquarters in Mexico. Finding himself helpless, he seeks help from the Nowhere Man. Now Evan mulls over helping this bad man and how to pass the armored mansion to save the girl.
11. The Last Orphan (2023)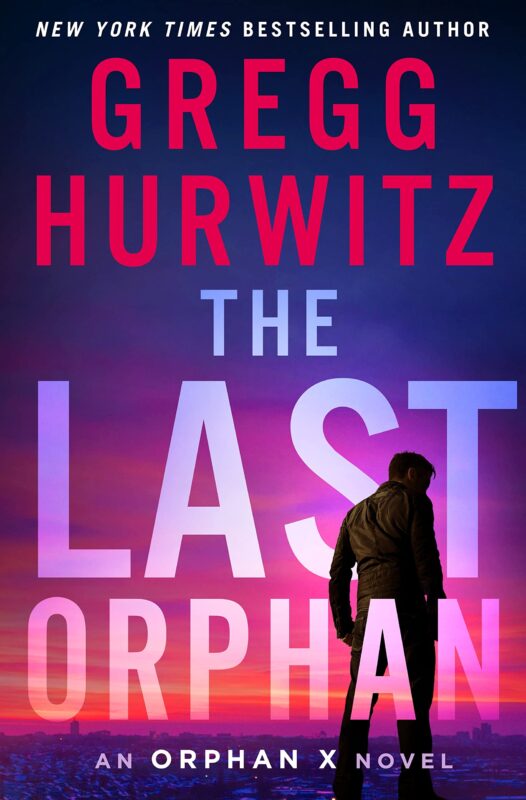 Evan's decision to disobey the orders of the higher authorities and continue his mission as the Nowhere Man again made him the top target of the Government. Government is determined to eliminate him, but Nowhere Man is always ahead of them when escaping. But this time, he made a mistake.
This mistake puts him under the control of the President, and she offers him a deal to save himself. Evan must kill a rich, powerful, and dangerous man if he wants to stay live. But the Nowhere Man helps only those in desperate need of help. Now, Evan must choose one path, his life or his morals.
12. Lone Wolf (2024)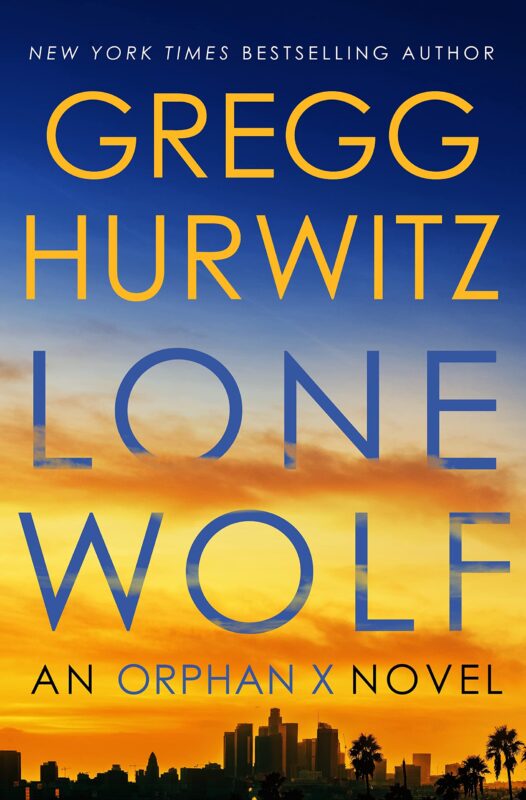 This book will be released in 2024. In this story, Evan encounters a little girl who requests him to find her missing dog. The Nowhere Man is unfamiliar with this type of mission and is very unenthusiastic about it. However, soon this small mission turns into something very dangerous and important.
Evan faces AI technocrat billionaires and a lady assassin, and dealing with them becomes extremely difficult. The assassin known as the Wolf must be taken down to save the teenage girl. He sets out on this journey where he needs to solve the case, save the others and himself.
This book is yet to be released by the author.
Conclusion
Gregg Hurwitz is known for his extraordinary thriller stories. His series of books takes you on a thrilling ride, where the interesting missions keep you on the edge of your seat and make it hard to put down the book.
If you are a Gregg Hurwitz fan and have read any of his books, let me know your views in the comment below! I will be more than excited to hear from you!