Rachel Hanna used to love writing stories since her childhood days. Her love for writing made her a full-time writer in the future. She is a best-selling author and has written many book series and standalone novels. Rachel writes contemporary romance, women's fiction, and new adult romance books.
I'll provide the complete list of Rachel Hanna's books in order in this article. You can check out the list and pick your favorite. So without further ado, let's get started, shall we?
Who is Rachel Hanna?
Rachel Hanna is a best-selling author residing in North Georgia. Rachel has always been interested in writing stories and got a degree in Journalism. She mostly writes contemporary romance fiction, women's fiction, and stories based on Southerners.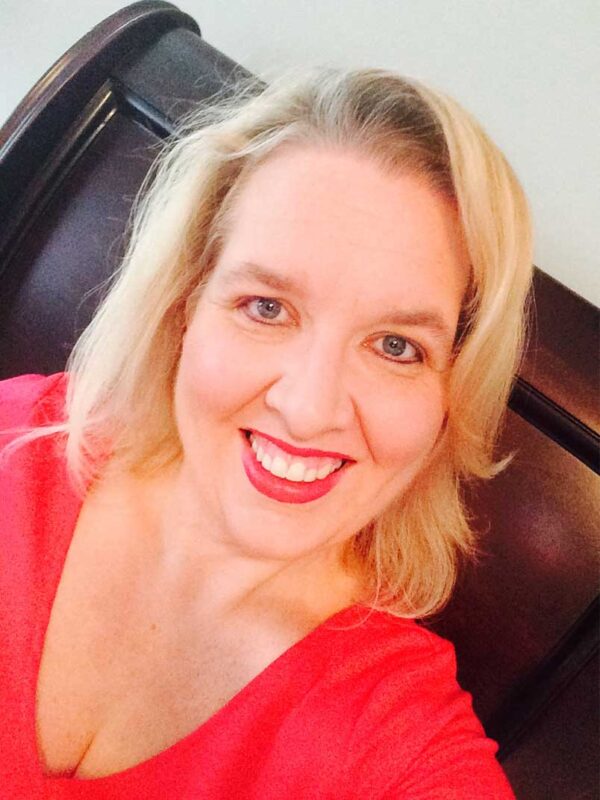 Rachel is married and a proud mother of three children, with two dogs and a cat to give her company. She calls herself a Southern chick, and her writings have the essence of Southern parts. Her most famous book is The Beach House.
Rachel Hanna's Books in Order
New Beginnings Series
The New Beginnings Series has a total of five books under its title. Each book in the series is a standalone novel and can be read individually. The Second Chance book is her debut which she wrote in 2012. The books in this series can be read in order, or you can pick anyone of your choice. Below I've listed the books in this series in publication order; check it out.
Second Chance: Tanner & Shanon (2012)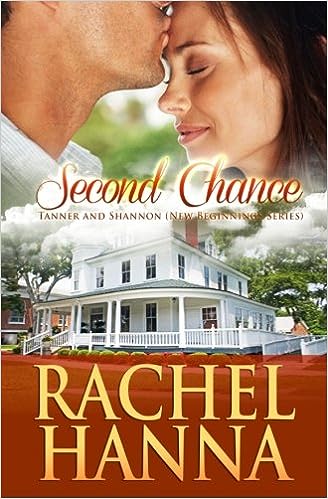 It's the debut novel of Rachel Hanna and is also the very first book in this series. The story revolves around Shannon Harris, a 39-year-old woman. When her husband dies, she becomes a widow. But she is somewhat relieved after her husband's death because he used to abuse her emotionally. Shannon has a daughter who leaves for college, and the widow moves to Georgia.
Georgia brings new changes in her life. After successfully moving into the place, she meets a man named Tanner, and this meet-up turns her life upside down. Now, it's up to Shannon if she is willing to trust the guy or will run away as far as possible to avoid her worst nightmare. A contemporary romance with twists and turns to keep you engaged.
January Cove Series
January Cove is a small beach town in Georgia. The author has written a series of books based on this place. The place is the base point of the series, where two people meet and love blooms. The series has 12 books under its title; each can be read standalone or in order. However, a few of the starting novels in the series are about the Parker siblings and how they find love in between. I've listed all the books in the series for your reference.
The One For Me (2013)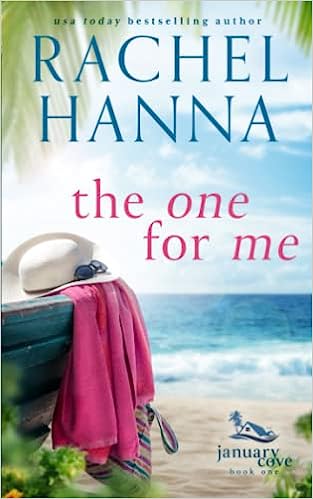 It's the first book in the series, and the story follows Kyle Parker, one of the Parker siblings. Kyle Parker is a goal-oriented person who is not interested in love and relationships. He is determined and focused on his career.
In the story, Kyle Parker has opened a real estate business firm in a small town in Georgia, and it's doing pretty well.
On the other hand, Jenna Davis has been a single mother since her college days. And now Jenna is in a position to lose her house, making her life more complicated.
When these two individuals cross paths, they develop feelings for each other, and love blooms in the air.
Ruined Series
The Ruined series is a contemporary new adult romance fiction. It has two books under its title, both I've listed below. Have a look.
Ruined (2013)
This book is filled with love, romance, and secrets. The story revolves around Willow Blake and Reed Miller.
Willow has a very deep secret to hide. She, with her mother, moves to another country to protect that secret. Here comes the entry of hot and handsome Reed Miller. When Willow meets Reed, her plans to safeguard her heart fails. The walls she has built around her heart start to collapse, and fear starts to creep in.
When she is mulling over the outcome of Reed discovering her secret, a new guest makes his entry. The guest brings a lot of secrets that make Willow to second guess everything she knows. Now her dilemma of choosing her past or present life is keeping her awake at night, along with the existence of two sexy men. What will she choose?
Coulter Brothers Series
The Coulter Brother Series is a story about the three Cowboys brothers. The stories involve the challenges they face and how they find love. Each book narrates the story of one single brother about how they navigate life and love. However, it would help if you read the books in order to follow the whole setup of the series.
The series has three books under its title, and I've listed them below:
Lost And Found (2014)
Audrey, the city girl, finds herself on the front porch of a working ranch after waking up. She is clueless about her surroundings and has a lot of questions. But when three cowboys brothers greet her, all very handsome and hot, along with their mother and delicious feast, Audrey forgets the questions she had.
After the doctor suggests resting for a few days, she helps around the ranch. But one handsome cowboy among the brothers wants to know more about her. Audrey is skeptical of trusting these people to reveal her dark past and deep secrets. Now, Audrey must decide whether this ranch is the future she is seeking. Or will she return to her city life?
Breaking Away (2014)
Night and Day (2014)
Heroes Series
Heroes Series is a contemporary romance fiction with two books under its title. Both books can be read as standalone novels. Below I've listed the books in the series.
Snow Jam (2014)
It's the first book in the Heroes series. The story revolves around Mya Powers and Rick Barnes.
Mya Powers wants to become an economic development specialist, but the road to the goal is bumpy. One day, she gets caught on the highway due to a spring blizzard and heavy snow jam. Helpless, Mya reaches out to her friends for rescue. Her best friend sends Rick Barnes, a member of the Jeep rescue group, and her armor starts to falter.
Upset because of the recent loss of her position and an overnight stay with Rick due to a snow jam, things start to escalate with passion. With no intention of seeing each other again, Mya moves to Georgia after four months to start her new life. But an unexpected meet-up might change a lot of things in her life.
Wrecked Series
The Wrecked series is a contemporary romance fiction. It has five books under its title, and you need to read the books to follow the whole story. The story focuses on two people fighting dark secrets and, along the way, falling for each other.
Wrecked, Book 1 (2015)
It's the very first book in the series, and the story moves forward following the other books under the title. The series revolves around Addy Trent and Logan. Addy is a determined girl, focused on her life, a top-notch student in college with further interests in business.
Addy has a dark secret that she is hiding from everyone. Her fear creeps in when the secret she has buried deep suddenly tries to threaten her. Already nervous, Addy gets more anxious when Logan enters her life. She finds the bad boy aura very attractive; hence it gets difficult for her to resist him.
Wrecked, Book 2 (2015)
Wrecked, Book 3 (2015)
Wrecked, Book 4 (2015)
Wrecked, Book 5 (2015)
The Arcadia Trilogy
The Arcadia Trilogy is a dystopian science fiction series with a female protagonist who aims to save the world and bring justice. Rachel Hanna has written this series with Bella James. It has three books and should be read in order to follow the story. A very interesting fantasy fiction read. I've listed the books under the trilogy in order; check it out!
The Choosing (2015)
This story introduces us to Lily Bane and her simple life, including school, work, spending time with family, and avoiding the Plutarch's centurions.
The Plutarch's ruler has a rule of choosing a mate every generation to make her the Royal mother and Plutach's bride. The empire chooses sixteen-year-old individuals to train and moves them to Arcadia, the capital city. This year after the training, a suitable girl will be chosen to become the bride of Plutarch.
Now, Lily must decide whether to remain hidden or stand up and make herself count.
The Rebellion (2015)
The Revolution (2016)
Ghosts And Aliens Series
This series is also a trilogy and a fantasy romance fiction. Rachel and Bella James is the author, and the story includes ghosts, humans, and aliens. The trilogy should be read for a better understanding. I've listed the books under the title below for your reference.
Taken (2015)
It's book one in the series. The story revolves around Cassidy, a high school student. She is a normal teenager with no extraordinary life. But suddenly, her not so happening life changes into something exciting. Some strange things start to happen, and she experiences two worlds.
Two supernatural beings are protecting her; one is Jack, a ghost, and the other is Dillon, an alien. When Cassidy's parents go missing, she relies on these two people for help. It's a series that combines ghosts, humans, aliens, and romance, all woven into one.
Revealed (2015)
Redemption (2015)
Navy SEALS Series
It's a contemporary romance series, including five books under its title. Five former Navy Seals members together start a search and rescue company. In between, they all realize their lives are missing love. Each book focuses on the love life of a particular navy seal member and their life incidents. Will the journey to love be easy?
Below I've listed the books about hot and handsome navy seals. Have a look!
Rescued (2016)
The series starts off with this book and focuses on the two characters-Taylor Adams and Tanner Davis.
Taylor Adams is focused on moving on after experiencing a failed relationship. But one hiking accident takes her to the Cleveland National Forest, an hour away from her home in San Diego, directly into an uncontrollable wildfire.
Tanner Davis, one of the members of Navy Seals, is not interested in love and relationships. But one sudden call from a military acquaintance to inform about lurking hikers in the heavy wildfire might change everything. Tanner, unable to avoid the situation, runs for the rescue. When these two meet, will there be flames of love, or will it be only a rescue case?
Hero (2016)
Protector (2016)
Defender (2016)
Warrior (2016)
Whiskey Ridge Series
The series is based on a small town called Whiskey Ridge in the North Georgia mountains. It has five books under the title, and each can be read as a standalone novel. With a Southern essence, the series is filled with love, charm, and sweet happy endings. I've listed all the books in order.
Starting Over (2019)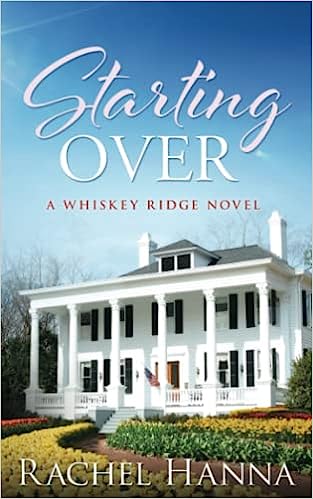 It's the first book under the title and can be read as a standalone novel. The story revolves around Kelly Cole and Quinn Maverick, both living in the same building and also despise each other.
Quinn is a karate instructor who lives upstairs, and Kelly's apartment is downstairs. Kelly's calm life is disturbed due to all the loud noises coming from Quinn's place while practicing. Quinn has no intention of adjusting. Hence her irritation towards Quinn.
Later Quinn helps Kelly in a few situations, leading to a start of a friendship, but the guy is hiding a big secret. Will Kelly forgive him after discovering the secret?
South Carolina Sunsets Series
South Carolina Sunsets Series is about love, passion, happiness, and more. It has a total of ten books under its title. It's recommended to read the books in order to follow the beautiful love stories of the couples and their life incidents. With the essence of the Southern part, this series will take you on a joyous ride. I've listed all the books so you can start reading away.
The Beach House (2019)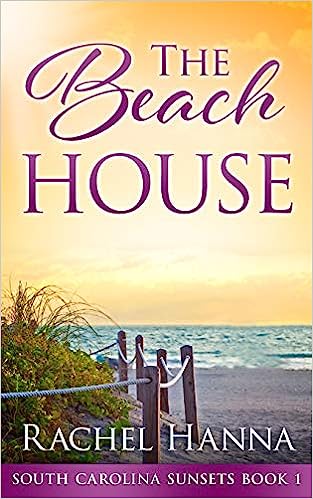 Julie, the story's female protagonist, ended her twenty-one years of marriage at the age of forty-three. With a sudden change of situation, Julie decides to start a new life on the island off the coast of South Carolina.
But she has to stay together with her sister, with whom Julie has an estranged relationship. There she also meets a handsome man, who also brings changes in her life. On the other hand, Julie's husband again enters her life to create disruptions. Now Julie must decide if she will help the man who hurt her or if she will prioritize her life.
Sweet Tea B&B Series
Sweet Tea B&B is a women's fiction series filled with love, family, hope, challenges, and more. It has six books under its title and follows the story of two sisters and other added characters in between. The book in this series should be read in order. Please have a look at the book list I've provided below.
Sweet Tea B&B (2020)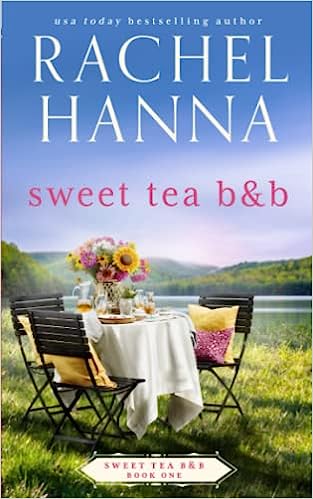 The series starts with this book and revolves around the story of Mia and her sister Kate.
Mia Carter had a happy life until her mother died, leaving her alone to run Sweet B&B. After the death, Mia discovers she has a sister named Kate, who lives in Rhode Island. Their mother's last wish was that they both should run the Sweet B&B business together. To honor the wish, both sisters start their journey facing a few challenges.
In between, Mia comes into a relationship with her high school sweetheart, and Kate with a local man. But later, it is revealed that Kate's boyfriend was Mia's high school bully. This revelation leads to differences between the sisters. The story teaches you the power of forgiveness, love, second chances, and much more.
Wisteria Island Series
The series is based on Wisteria Island and has two books under the title. Both books can be read as standalone novels, but reading them in order would be better. Please have a look at the list of books I've provided below.
Wisteria Island (2021)
Danielle Wright had a successful career as a nurse until one incident changed everything. She has nowhere to run to and no one to seek help from. To avoid the chaos, she takes the job of a nurse on Wisteria Island without realizing what she is getting into.
The island is filled with misfits, unusual and difficult characters. Due to this reason, the previous eight nurses left the place within a few days. After finding out, Danielle mulls over her decision to stay or leave.
Standalone Books
Rachel has also written a few standalone books besides several book series mentioned above. There are four standalone novels by Rachel so far, which I've listed below for you to look at.
Back To Us (2016)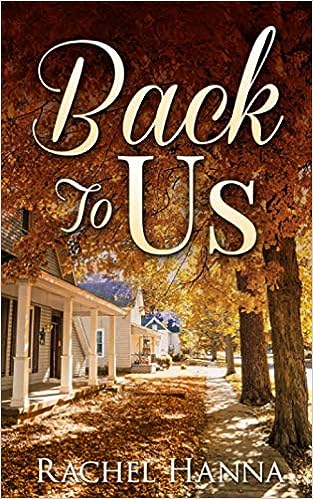 Indy Stone, a professional therapist, has her whole life planned out until she has to return to her hometown, which changes everything. She used to live in Peach Valley, and her experience wasn't good. That's the reason she always tries to escape from the place. But now, due to some responsibilities, she reluctantly returns to that place.
However, there was one refuge in that place she always looked forward to, but that person disappeared years ago, or maybe not.
It's a small-town romance novel that you will enjoy reading.
Conclusion
Rachel Hanna, one of the best-selling authors, has a unique approach when it comes to curating a story. She includes the essence of the places she adores and gives the audience the best love stories to read.
Tell me in the comment box if you have read any of her books. I will be delighted to read them!
Happy Reading!