Do you love a good werewolf story? What horror fan doesn't?! These classic shapeshifting monsters are some of the most terrifying and enduring paranormal creatures in literature.
So, as Halloween approaches and the spooky season begins, why not put your feet up and enjoy one of these howlingly good werewolf books to get you in the mood.
Best Werewolf Books of All Time
| Sr. No. | Title | Publication Date | Print Length | Author | Publisher | Where to Buy |
| --- | --- | --- | --- | --- | --- | --- |
| 1 | The Wolf's Hour | January 1, 1989 | 480 pages | Robert R. McCammon | Pocket | Amazon |
| 2 | Cycle of the Werewolf | August 13, 2019 | 128 pages | Stephen King | Gallery 13 | Amazon |
| 3 | The Werewolf of Paris | April 01, 2013 | 336 pages | Guy Endore | Pegasus Books | Book Shop |
| 4 | Moon Called | June 1, 2011 | 352 pages | Patricia Briggs | Orbit | Amazon |
| 5 | Bitten | December 31, 2002 | 384 pages | Kelley Armstrong | Plume | Amazon |
| 6 | Shiver | April 29, 2014 | 416 pages | Maggie Stiefvater | Scholastic Inc. | Book Shop |
| 7 | The Last Werewolf | July 12, 2011 | 304 pages | Glen Duncan | Knopf | Amazon |
| 8 | The Wolf Gift | January 29, 2013 | 528 pages | Anne Rice | Anchor | Amazon |
| 9 | Frostbite: A Werewolf Tale | October 6, 2009 | 288 pages | David Wellington | Crown | Amazon |
| 10 | Mongrels | January 24, 2017 | 320 pages | Stephen Graham Jones | William Morrow & Company | Book Shop |
1. The Wolf's Hour by Robert R. McCammon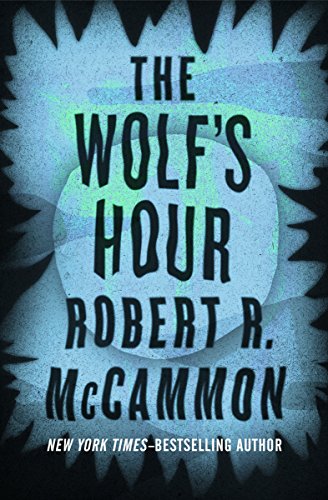 Michael Gallatin is an international man of mystery, a master of espionage, and a passionate lover who sweeps every woman he meets off of her feet.
But underneath his James Bond exterior, he's hiding a secret. He's a werewolf, able to transform himself into a savage snarling killing machine in an instant. Or at least he was; after finding his lover dead and bearing the scars of the war, he retreated into quiet retirement in his London home.
But now, there's a new mission for Gallatin, one more dangerous than any he's faced before. He must infiltrate and expose a secret Nazi plan and stop their evil reign of terror in its tracks.
But he's running out of time. D Day is just a matter of hours away, and even a powerful werewolf needs to watch their back against Hitler's army of monsters.
2. Cycle of the Werewolf by Stephen King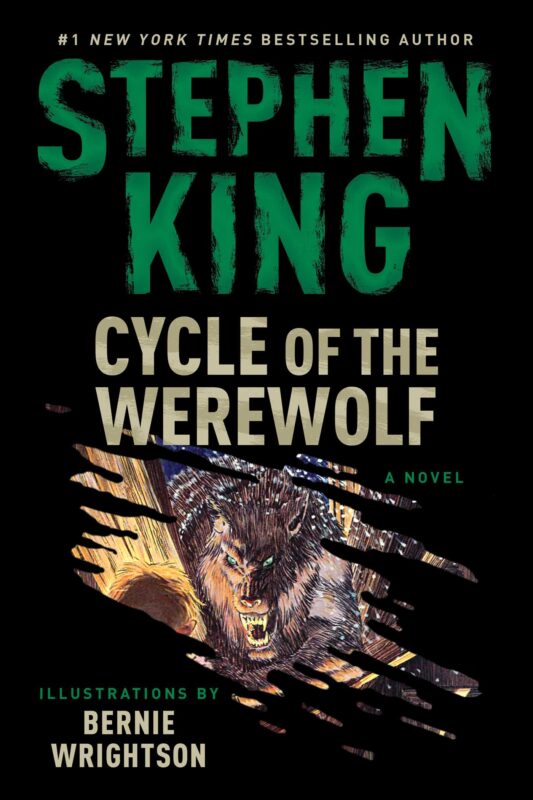 The remote New England town of Tarker Mills used to be a peaceful place to live. But recently, a cloud of evil has floated over these sleepy streets, and now, every full moon, a new victim dies.
First, it was a drunken railway-man, found with his throat ripped open, his crimson blood spilling across the crisp, white snow. Next month, it was a troubled woman, alone in her bedroom, whose piercing screams echoed through the town as the monster tore her to pieces.
And now, the cycle continues, and the community is gripped with paralyzing fear. Everyone's eyes are transfixed on the moon as it waxes larger each day. They all know what's coming, but who will be next?
Also read:- The Complete List of Stephen King Books in Order
3. The Werewolf of Paris by Guy Endore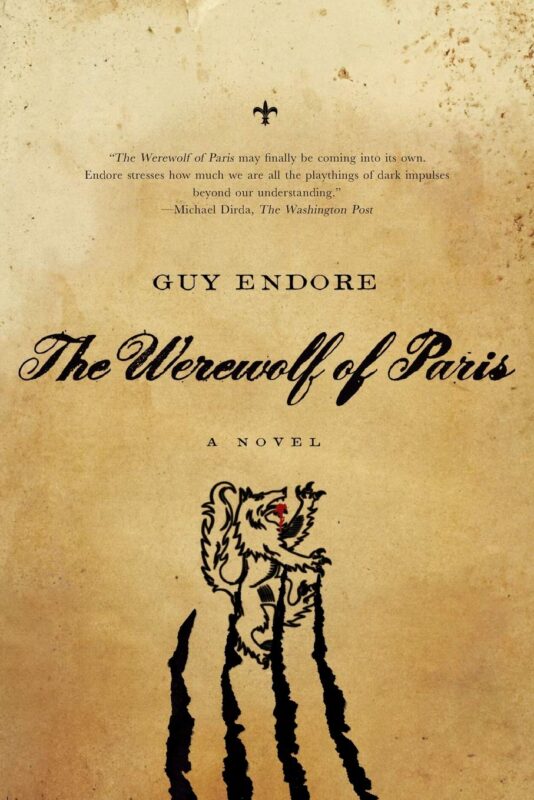 It's the middle of the 19th century, and Bertrand Caillet is wandering the streets of Paris in search of fresh blood. For years, he's been locked away and unable to hunt his human prey, but now, he's finally escaped, and he's making up for lost time.
Against the chaotic backdrop of the Franco-Prussian war, Bertrand is able to feed his insatiable appetite for flesh undetected in the dark city streets. But as his bloody rampage continues and the victims pile up, his uncle Aymar is determined to track him down and finally put a stop to his nephew's monstrous crimes.
4. Moon Called by Patricia Briggs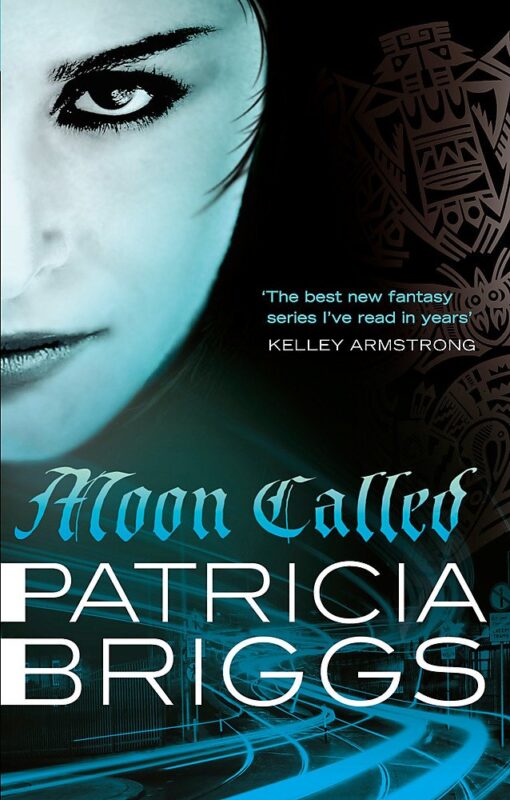 Mercedes 'Mercy' Thompson is a skilled mechanic running her own garage in the Tri-Cities area of Washington State. She's a tough cookie who spends her spare time training in martial arts, but that's not the only way she knows how to protect herself; Mercy is a shapeshifter, half woman, half coyote.
Yet, she's not the only one with supernatural abilities. All around her, there are powerful, dangerous creatures, many of whom could tear her to pieces with ease, including her alpha werewolf next-door neighbor.
As long as she keeps her head down and doesn't step out of line, this pack of monsters will leave her in peace. But going unnoticed isn't always easy, and Mercy's bloodthirsty neighbors can turn on her at any moment. Sure, Coyotes are tough, but can they stand up to a pack of supernatural hungry wolves?
5. Bitten by Kelley Armstrong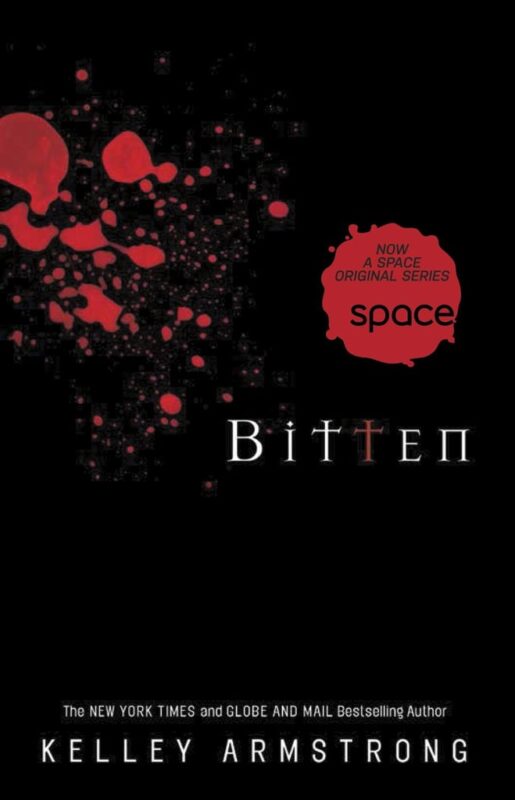 In a world filled with male werewolves, Elena Michaels has had just about enough of being the only female in the pack. Her whole life has been dedicated to protecting others, both from herself and the dangerous rouge werewolves she hunts.
And so, she makes the radical decision to abandon her pack and head to Toronto, where she can live her life as a fully-fledged human being. She's ready to leave her animal instincts behind, once and for all.
But it's not long before her past comes back to haunt her. The pack leader has called in one last favor; before she can be free, Elena must return one last time to fight an uprising of rogue wolves. She reluctantly agrees, eager to get it over with and start her human life in the city.
But she's about to discover that her true nature can never be ignored. Whether she likes it or not, she is, and always will be, a werewolf.
Also Read:- 9 Great Zombie Books & Series to Satisfy Your Hunger for Horror
6. Shiver by Maggie Stiefvater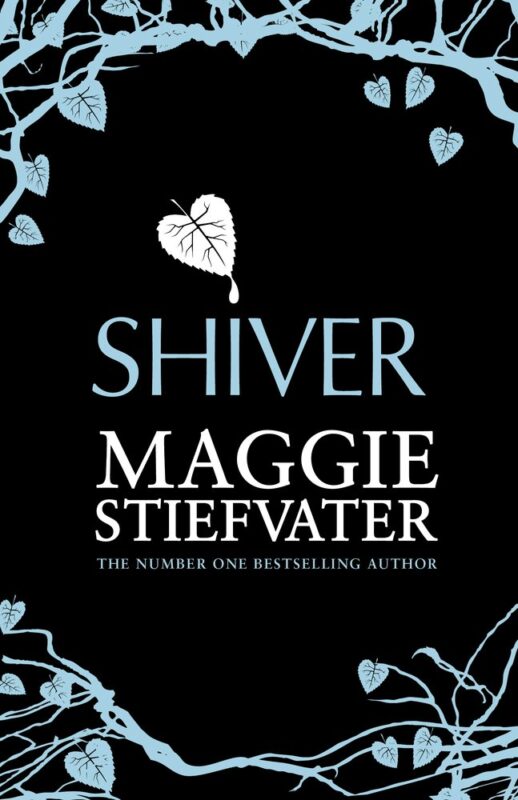 For as long as she can remember, Grace has been watching the wolves in the woods from her window. She knows their ways well, but one particular wolf, the one with the bright yellow eyes, stands out to her more than any other; this is her wolf, and their connection runs deep.
Meanwhile, Sam is torn between two worlds; during those precious hazy summer months, he's a free human being, but when the cold sets in, he's forced to shift back to his true form as a werewolf roaming the frozen forest.
And then, one balmy summer's day, Grace meets a boy who takes her breath away. Though she's never seen him before, looking into his piercing yellow eyes, she knows they are connected. This is her wolf.
But the seasons are changing, and winter won't wait, not even for love. Can Sam find a way to stay human? Or will he be transformed again, putting himself and Grace in unthinkable danger?
7. The Last Werewolf by Glen Duncan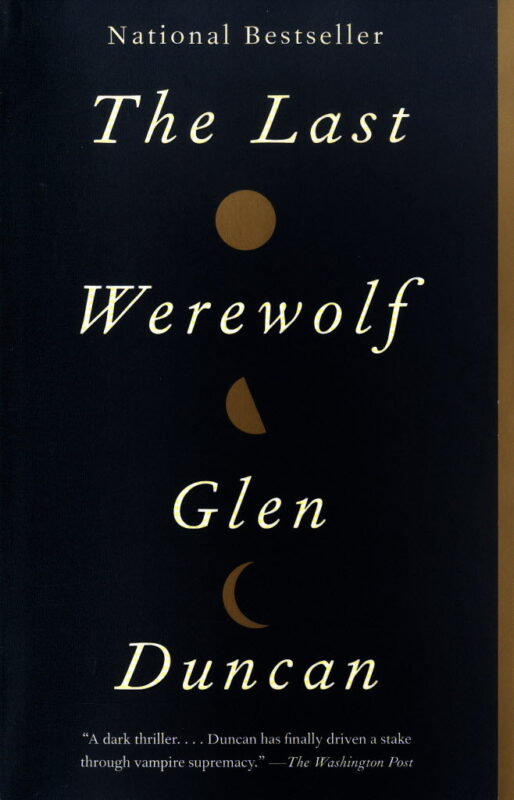 Jacob Marlowe has been roaming around the earth for two centuries, a slave to his own carnal appetites and tormented by the guilt of his heinous crimes.
And now, as the last remaining one of his kind, he's finally lost the will to go on. Soon, after one last full moon, he'll take his own life, and the world will finally be free of him and his species' monstrous ways.
But before the deed is done, a bloody murder and a chance encounter propel him from certain death into a whole new chapter of life. Suddenly, he has a reason to live again, but if he wants to live free, he has to move fast. As the last werewolf on earth, dangerous groups are hunting him down, and they'll stop at nothing until they find him.
8. The Wolf Gift by Anne Rice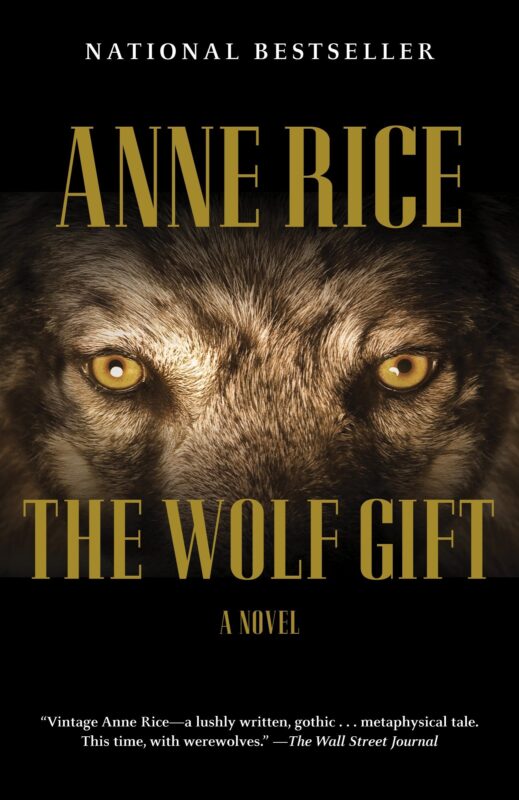 When young reporter Reuben Golding is sent on an assignment to a sprawling California mansion perched among rugged cliffs and soaring redwoods, he's captivated by the beauty of it all.
But what begins as an idyllic evening with the lady of the house quickly becomes a blood-soaked nightmare. There in the darkness, he's attacked by an unseen monster. And now, this well-to-do reporter is slowly transforming into the creature that bit him.
Paralyzed by fear yet simultaneously enraptured by the seductive power of the thing he is becoming; Reuben is unsure of his next move. But he'd better think fast, as the authorities, the media, and a team of research scientists, are all on his tail. They've heard about this monstrous "Man-Wolf," and they'll stop at nothing until they find him.
9. Frostbite by David Wellington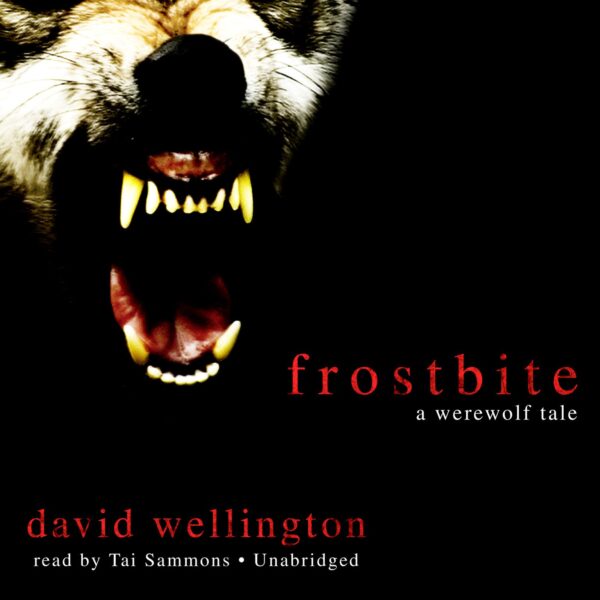 Cheyenne "Chey" Clarke is alone in the remote Alberta wilderness with no supplies and no one to call for help. So, when she hears the howling in the dark, she knows she's in grave danger.
Yet what could've been a vicious attack leaves Chey with only a scratch, and for now, she's safe. At least, that's what she thinks. But ever since those teeth penetrated the skin on her ankle, Chey has been cursed.
Now, she's becoming a monster, the very same monster which has followed her in her nightmares for years. Yet the only one who can help her is a monster himself, and this part man, part wolf, wants her dead.
But Chey isn't the helpless human she once was, and the old rules of predator and prey no longer apply.
10. Mongrels by Stephen Graham Jones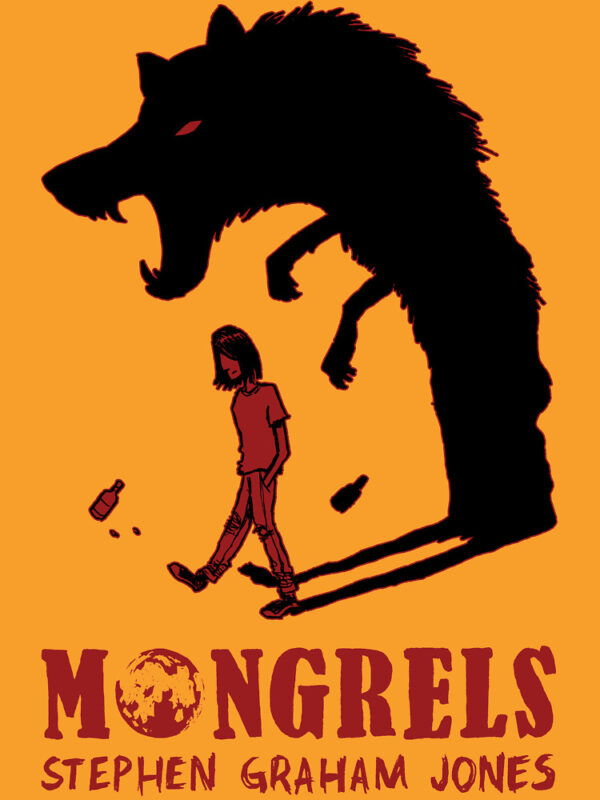 Darren and Libby's nephew is an unusual boy, a misunderstood outsider struggling to get by in an unforgiving world. And his aunt and uncle are just the same; in fact, the whole family is. Their mixed mongrel blood means they're neither fully human nor fully wolf. Instead, they lie somewhere uncomfortably in between.
The family has been on the run for years, staying one step ahead of the law as they travel across the rural South. But as the young boy grows older, Darren and Libby are watching and waiting to see who he will become. Sure, he was born a wolf, but he hasn't transitioned since.
Will he become a fully-fledged monster, or will he break free from his family's dark past and join the society that shunned him?
Conclusion
These ten bloodcurdling books are among the most terrifying and captivating werewolf books ever written. Some are decades-old classics, and others are contemporary tales, but all of them are guaranteed to send shivers down your spine and have you howling for more.
What are your favorite werewolf books? Let me know in the comments below!
Bonus read:- 25 Best Horror Books of All Time