About Playster
What is Playster? Let us begin. The company Playster has been around since 2014. They offer their users to stream, download and enjoy different types of media entertainment. When we say the word media we are referring to the following – audiobooks, ebooks, video games, on-demand movies and TV shows.
Here in our Playster review, we are going to focus on their audiobooks selection. But we will also add some information about the other products too. We will also cover the question that a lot of people online are asking – is Playster legit? In short, yes! We'll add to that later too.
In June 2015, almost a year after the company was formed, customers could start accessing Playster audiobooks. Clearly, they saw a gap in the market as their competitors, Scribd, had limited their unlimited audiobooks offering. This made it perfect for Playster to come in with a new product. What makes Playster's audiobook category so great is that you aren't restricted to only one or two audiobooks a month. So, for the listeners out there that consume more than 2 books a month, Playster's audiobooks membership is definitely for you!
Throughout our Playster audiobooks review, we will see how they compare with some of their competitors, with a special focus on Scribd. This is because they are the two services that offer unlimited audiobook subscriptions.
URL – https://www.playster.com
Device Compatibility – iOS & Android
Support for Offline Listening – Yes
Free Trial – Yes
Keep Books After Cancelling – No
Monthly Cost – £14.95 or $14.95
Contact – [email protected]
Playster Free Trial
As you'd expect from one of the best audiobooks services, Playster.com does offer a free trial period. The Playster free trial isn't limited to audiobooks too. There are two methods to try using Playster's free trial.
Sign up and instantly get access to all of the media (not premium books) for 14 days.
The second way allows you to receive a 30-day free trial. Using the same account that you just signed up for, now add your credit/debit card to your account settings. Your card will be authorised instantly, which in turn extends your trial period.
It's great being able to listen to over 100,000 audiobooks for free for 1 month with Playster. However, with this free trial, they don't allow you to download audiobooks for offline listening (very frustrating)! So basically, you can only test their product using your laptop, tablet or mobile whilst connected to WiFi.
Obviously, if you do decide to become a full Playster subscriber then you will be able to listen offline with a click of a button! To compare Playster's audiobook offering with Scribd click on the button below to register.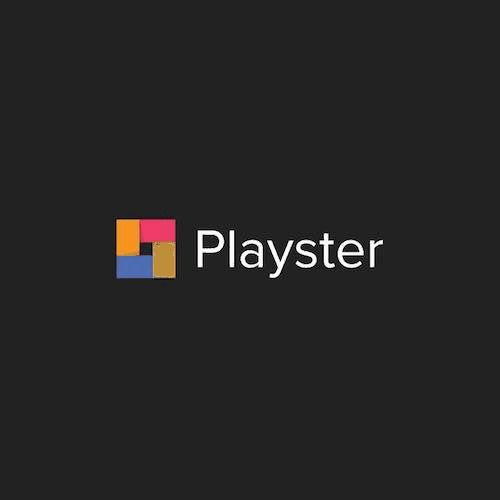 Playster
Playster offers unlimited audiobook listening! Great for commuters, and avid listeners. With a vast store too you won't be stuck for which title to pick. New customers can benefit from their 30-days free trial when signing up!
Subscription Plans
Playster recently amended the cost of their unlimited audiobook plan. Annoyingly for us they have made it much more costly! You can still get their basic plan for £/$14.95 per month, but that doesn't give you access to all of their audiobooks. In fact, you will get less than half! 40,000 audiobooks to be exact.
Playster's price now for unlimited audiobooks is £/$29.95 per month! They have doubled the cost! This package is called Playster Audiobooks Premium and will allow you to access over 100,000 titles. Annoyingly they do offer a wider selection than Scribd unlimited. But at $8.99 a month, I think I'd rather use Scribd. 
On the plus side, you can listen to multiple books at a time. Also, due to having an unlimited streaming service you won't find yourself taking a long time to perfect your next book choice. I find myself doing this with other services like Audiobooks.com. If you don't enjoy a book after an hour, then you can easily change. Maybe there are one or two specific chapters that you want to listen to, say in a business book, you can do that without purchasing the audiobook outright. These are other pros for using Playster.
Of course, you can purchase Playster's other services as well. Their combo package contains access to ebooks, music, movies, games, and audiobooks for £34.95 a month.
Below we have included a table of all of the Playster prices. This makes it easier for you to view and decide what works best. Don't forget you can trial Playster's product using their 30-day free trial.
| | | |
| --- | --- | --- |
| Plan | Package Details | Monthly Cost |
| 30-Days Free Trial | Audiobooks Basic, (40,000) Books Movies Music & Games | Free |
| Audiobooks Basic | 40,000 audiobooks under the basic plan | £/$14.95 |
| Audiobooks Premium | Access all audiobooks in their library – Over 100,000 | £/$29.95 |
| Books Only | Access all eBooks | £/$14.95 |
| Movies Only | Movies | £/$3.95 |
| Music Only | Music | £/$4.95 |
| Games Only | Games | £/$4.95 |
| Playster Unlimited | Audiobooks Basic (40,000), Books, Movies, Music, Games | £/$34.95 |
| Playster Premium | Audiobooks Premium (100,000+), Books, Movies, Music, Games | £/$46.95 |
| Family Plan | Access to unlimited media on separate accounts | +1 user – £/$47.50 +2 users – £/$59.95 +3 users – £/$72.50 +4 users – £/$84.95 |
Playster Library
The Playster library isn't as vast as Audible's. However, you have to remember that you can listen to more than one book a month. The team at Playster clearly make it a point to stock the bestsellers and new releases which is great.
With just over 100,000 titles on offer you definitely won't find yourself stuck for something to listen to. They have a lot of categories, albeit laid out in an odd way and you should be able to find the most popular audiobooks in the Playster store. The library is easy to browse as they show the front cover of the book, not just the title and authors name.
One thing that we found slightly annoying that you when searching for a specific title you may get results for other media. Your intention is to find an audiobook, however, you are seeing ebooks or other media offered by Playster. Hopefully, they start to streamline their library soon.
Genres/Categories
Spiritual
Mythical
Health & Fitness
Kids & Family
Scary
Inspirational
Historical
Romantic
Animated
Humorous
Political
Mysterious
Educational
Sensual
Adventurous
Motivated
Hungry
Emotional
Poetic
Pop Culture
Nostalgic
Playster's library isn't set out like Audible or Audiobooks.com. Instead of categories, they have 'genres and moods' as their main sections. If we are being honest, we're not too keen on Playster's layout. Unless you know which title you are specifically searching for you can get caught up browsing for ages. Once you click into one of the sections you will then find sub-genres. For example, under the 'thriller' category you will find 'gripping mysteries' 'undiscovered gems' 'scary' and many more niche genres. For an indecisive person like myself, this can become a picking nightmare!
As well as these sections they also have new releases, best sellers and a discover section that is stocked with all different titles. Maybe take a pick at random and see if it's a good book. After all, don't judge a book by it's cover!
Device compatibility
Playster can be used across multiple devices. You can stream or download titles of your choice on your computer or mobile browser. Or to make things simpler whilst on-the-go you can download the Playster app to listen whilst you're offline.
If you decide to get the family package, then your children, partner, maybe even in grandmother will be able to use Playster on their chosen device.
Playster App
The Playster app is available on both mobile and tablet iOS and Android devices. We found that the mobile app was quite easy to use, however, not as well streamlined as Audible or Scribd. You can't always guarantee that your bookmark will be synced when switching between devices. This has only happened twice to us, but when it does happen it's quite frustrating.
The positives about Playster app are that it is simple to sign-up via the app. Some other audiobook services don't offer this. You can start a membership via Facebook, Google or just create one using your personal email.
If you are the type of listener who goes for bestsellers or new releases then Playster points you in that direction straight away. You can also browse their categories that they class as genres and moods. Whilst browsing an audiobook in the app you can see ratings (out of 5), however, you can't see reviews from other users. This is a bit of a shame as it is something Scribd details for their listeners. As human beings, we like to see what others thought too.
To test the Playster app for yourself click on the button below and register for a free account!
Help & support
Playster has a solid customer support team in place. They offer eight separate categories in their frequently asked questions, making it easy for users to get an answer without having to get in contact with their support team.
If you can't find what you are looking for then you can call during weekdays 9 am – 8 pm (EST) or email at any time of the day. 24/7 support would have been a nice extra, but with the FAQs section being so in-depth it's not really necessary.
Playster Review Summary
This brings us to the end of our Playster review. Our final note is that we believe Playster audiobooks membership is perfect for people that listen to more than 2 audiobooks a month. A cheaper alternative though would be to go with Scribd.
The mobile app and desktop version are both easy to use, which we loved. Their book offering isn't as vast as some of their competitors like Audible.
If you want to get access to music, movies, TV and video games then you can benefit from their reduced combo package. Why not give all of Playster's media a trial for 30 days, all you need to do is click the button below and sign-up for a free account. Happy listening, reading, gaming or anything else! Listen Free For 30-Days
FAQs
Is Playster Safe?
Yes! Playster is completely safe. They won't share your data with third parties, they won't take money from your account. You can trust Playster.
Is Playster a scam?
The blunt answer is no, Playster isn't a scam. This is another question that some people have searched before signing up with Playster. Once again Playster won't take money from your account without your approval. You can also cancel your membership at any time, even during the free trial period.
How can i cancel my Playster Subsription?
As we previously mentioned they have a well-structured help section, there you can find how to cancel your membership.
However, if you are already reading here then all you need to do is sign-in, go to your account overview. From there you will see plan details and next to it a button saying 'cancel membership'. Remember that if you do cancel, all of your Playster library will be gone as well.