J.R.R. Tolkien was an iconic writer best known for writing award-winning fantasy books – The Hobbit and The Lord of The Rings (amongst others).
If you read our Guide Into Reading J.R.R Tolkien Books in Order, then you are already familiar with who Tolkien is, if not, we strongly recommend you to read through the article to familiarize yourself with the author.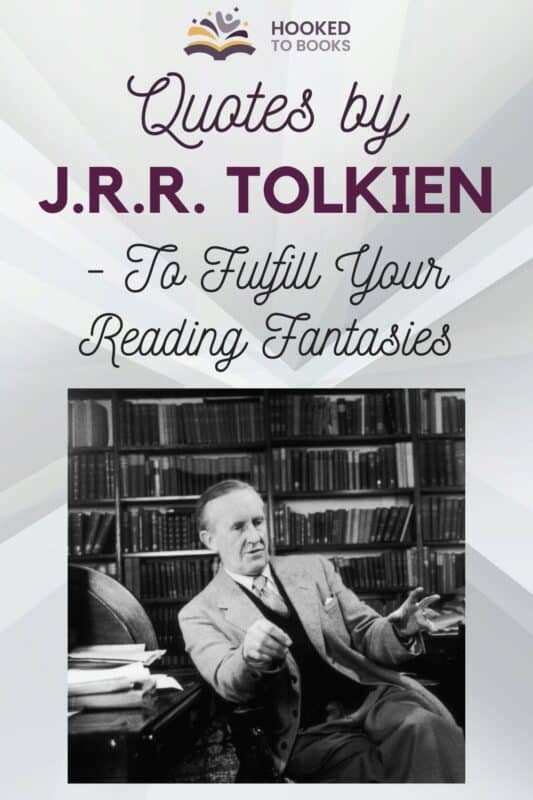 Tolkien's passion for literature led him to write unique fantasy books, unlike any other author. He is an inspiration for many people and for a good reason too.
Throughout his life and career, Tolkien has said and written some wise words that captured the readers' attention. They even grabbed our attention, so we gathered a list of the 25 best J.R.R. Tolkien quotes.
J.R.R. Tolkien Quotes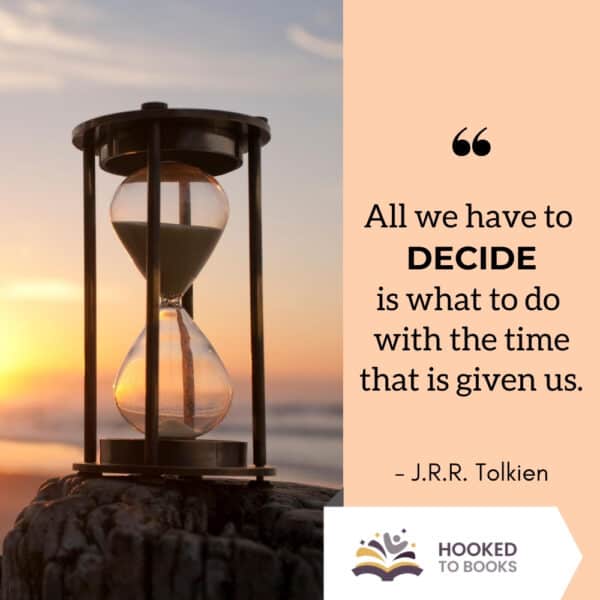 All we have to decide is what to do with the time that is given us.

J.R.R. Tolkien
The wise speak only of what they know.

J.R.R. Tolkien
Short cuts make long delays.

J.R.R. Tolkien
Even the smallest person can change the course of the future.

J.R.R. Tolkien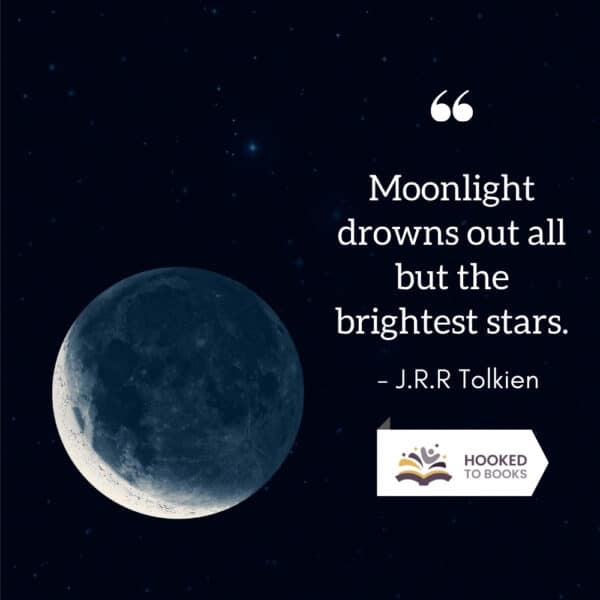 Moonlight drowns out all but the brightest stars.

J.R.R. Tolkien
Advice is a dangerous gift, even from the wise to the wise, and all courses may run ill.

J.R.R. Tolkien
I was talking aloud to myself. A habit of the old: they choose the wisest person present to speak to.

J.R.R. Tolkien
It is useless to meet revenge with revenge; it will heal nothing.

J.R.R. Tolkien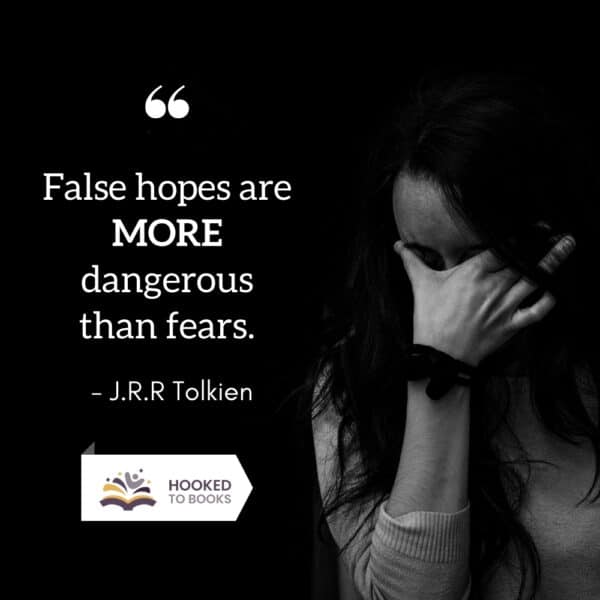 False hopes are more dangerous than fears.

J.R.R. Tolkien
There's some good in this world, and it's worth fighting for.

J.R.R. Tolkien
He that breaks a thing to find out what it is has left the path of wisdom.

J.R.R. Tolkien
Where there's life there's hope.

J.R.R. Tolkien
It is not despair, for despair is only for those who see the end beyond all doubt. We do not.

J.R.R. Tolkien
It's the job that's never started as takes longest to finish.

J.R.R. Tolkien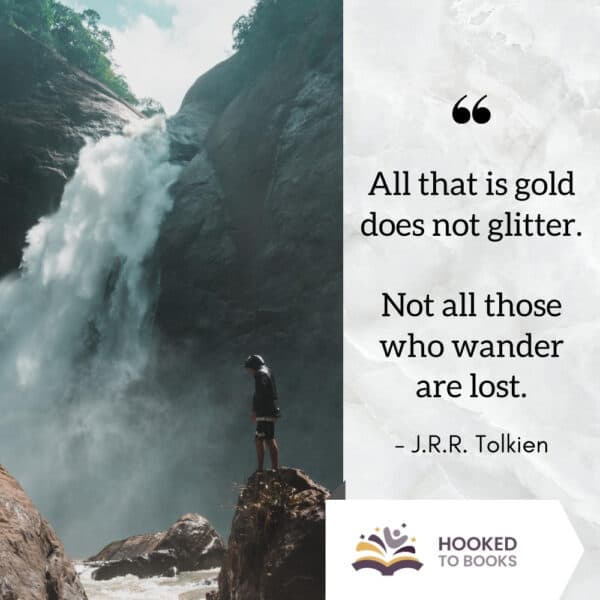 All that is gold does not glitter. Not all those who wander are lost.

J.R.R. Tolkien
Don't adventures ever have an end? I suppose not. Someone else always has to carry on on the story.

J.R.R. Tolkien
If more of us valued food and cheer and song above hoarded gold, it would be a merrier world.

J.R.R Tolkien
Courage is found in unlikely places.

J.R.R. Tolkien
For we put the thought of all that we love into all that we make.

J.R.R. Tolkien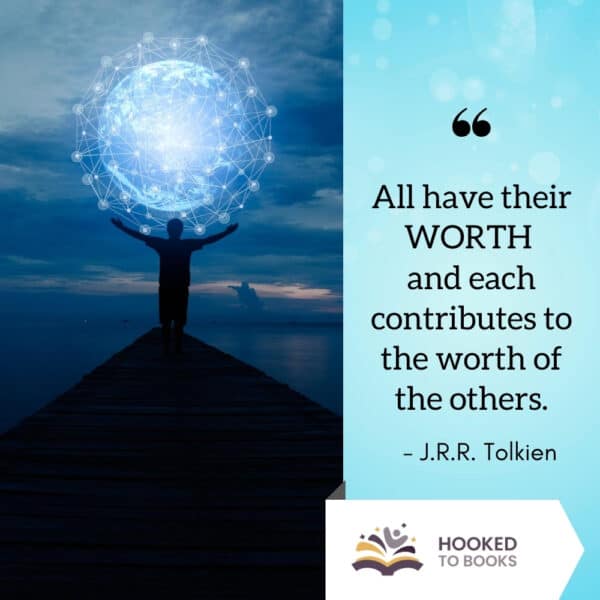 All have their worth and each contributes to the worth of the others.

J.R.R. Tolkien
Faithless is he that says farewell when the road darkens.

J.R.R. Tolkien
End? No, the journey doesn't end here. Death is just another path. One that we all must take.

J.R.R. Tolkien
There is nothing like looking, if you want to find something.

J.R.R. Tolkien
Deep roots are not reached by the frost.

J.R.R. Tolkien
Help means ruin and saving means slaying.

J.R.R. Tolkien
Did you enjoy reading these quotes? You should check out our other lists: