As a Potterhead, I love everything related to the Harry Potter books. The more I read the books or watch the movies, the more I want to know all about the writer who created this magical world.
That's why we'll get to know more about JK rowling books, her life, along with some of her famous quotes.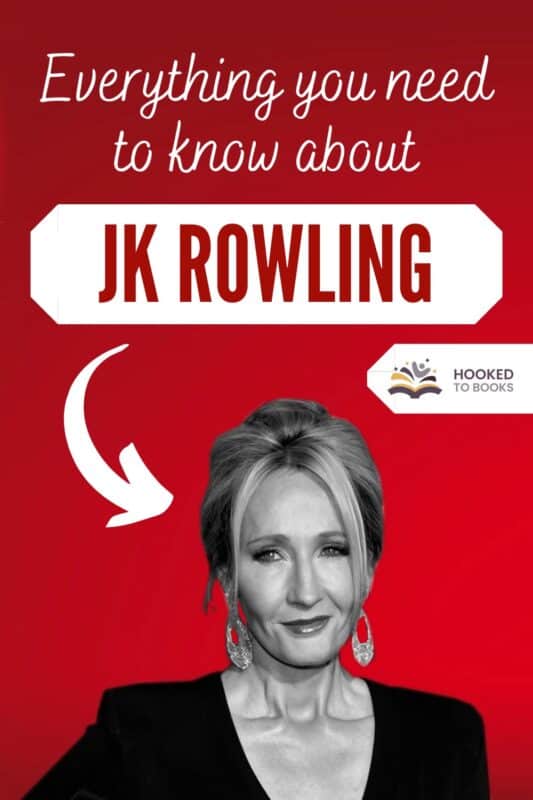 Who Is JK Rowling?
She's Joanne Kathleen Rowling. A British author who was born in Yate in 1965. Growing up, Rowling was sort of a bookworm, she loved reading and she always wanted to be a writer.
Jk Rowling studied French and Classics at the University of Exeter. After graduation, she worked as a bilingual secretary and a researcher at Amnesty International. She also taught English for a while in Portugal.
While in Portugal, she married Jorge Arantes, with whom she had a daughter, Jessica. Their marriage ended later and she returned back to the UK.
At that time, she was a single mother living on welfare. She was writing her first Harry Potter novel, only to become JK Rowling, one of the most famous writers of the modern world.
She's now a successful writer, married to Neil Murray, with two kids: David and Mackenzie. Moreover, her most recent book, The Ickabog, is to be published in November 2020. 
How Many Books Did JK Rowling Write?
In an interview, JK Rowling said that she wrote her first story by the age of 6. She was destined to be a writer and she knew it.
Rowling wrote 7 books in the Harry Potter series. They were published under the name JK Rowling instead of Joanne Rowling.
The publishers thought it'd be more convenient to have a neutral name since young boys might not buy a book written by a female.
She wrote 3 other books related to Hogwarts; they were mentioned throughout the Harry Potter series. In addition to those, she published Pottermore Presents, a series of 3 e-books related to Hogwarts. 
Moreover, she published 4 crime fiction books under the pseudonym, Robert Galbraith. She wanted them to be published and read without any relation to JK Rowling or Harry Potter.
She also wrote some screenplays, as well as one novel for adults, and one non-fiction book.
The Complete List of Jk Rowling Books
I'll go through the complete list of all of her published books.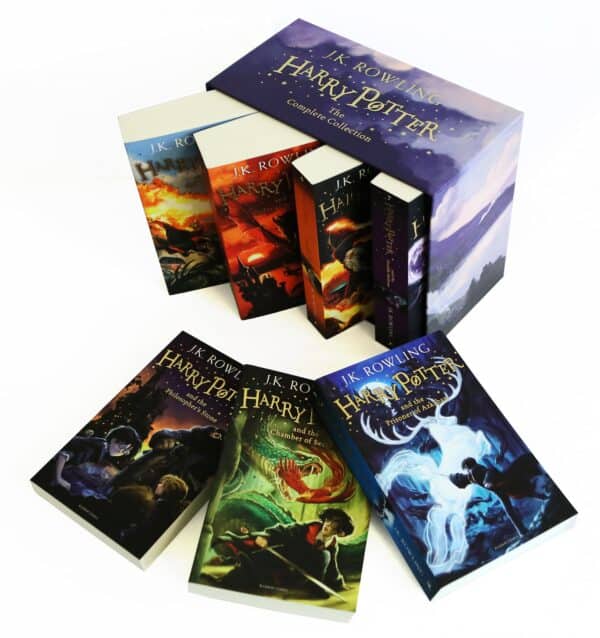 I get really excited when I'm talking about Harry Potter, so I'll try to avoid spoilers as much as I can. This series consists of 7 books published in the following order:
● Harry Potter and the Philosopher's Stone (1997)
● Harry Potter and the Chamber of Secrets (1998)
● Harry Potter and the Prisoner of Azkaban (1999)
● Harry Potter and the Goblet of Fire (2000)
● Harry Potter and the Order of the Phoenix (2003)
● Harry Potter and the Half-Blood Prince (2005)
● Harry Potter and the Deathly Hallows (2007)
The books tell the story of Harry Potter, an orphan who lives miserably with his aunt's family until he receives a letter from Hogwarts, so save him from it all. Hogwarts is a boarding magic school where his parents used to go.
There, Harry meets Ron Weasley and Hermione Granger, who later become his only best friends in the world. Throughout the books, Harry and his friends go through different adventures. It's an ongoing battle between Harry and "he who must not be named."
The books were all produced as movies by Warner Bros. Later, in 2016, Rowling wrote Harry Potter and the Cursed Child: A screenplay that talks about Harry as a father, and how his life turned out to be 19 years after the last book.
As a plus, I've written a full review for each book in that series. Make sure to check that article if you want to know more details.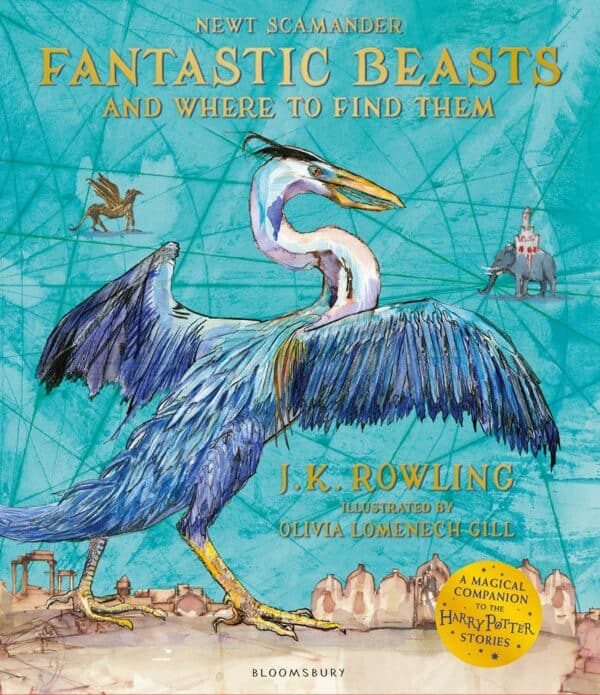 Fantastic Beasts and Where to Find Them is the name of one of the books in Hogwarts Library. Basically, the idea is that the book is published under the name of Newt Scamander, who is like a zoologist but for magical creatures.
The book is like a guide, with information on all the magical creatures from A to Z. Some of the creatures mentioned in the book appeared in the Harry Potter books, such as Basilisk and Phoenix.
Rowling wrote a screenplay based on this book, as well as another screenplay under the name of Fantastic Beasts: The Crimes of Grindelwald. Both screenplays were produced as a series of 5 movies that are yet to be continued.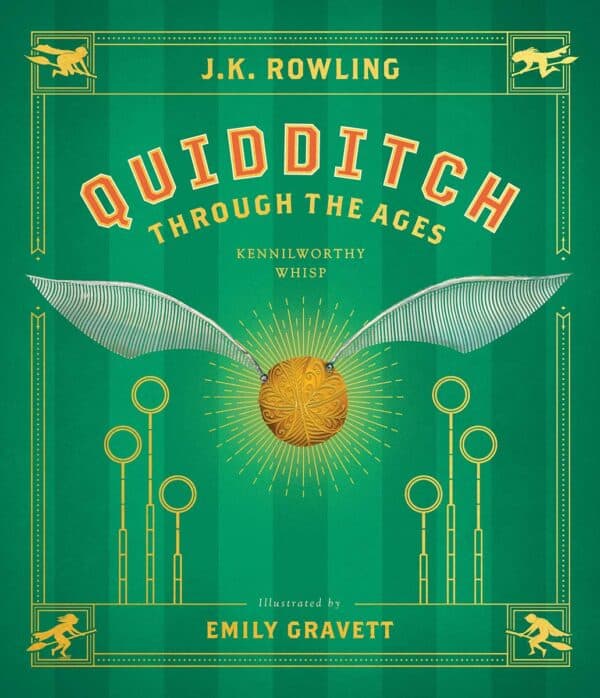 If you're already familiar with the Harry Potter series, then you must know Quidditch: a famous game in Hogwarts. Hermione borrowed it from the library and gave it to Harry in the first book.
It has everything related to the game, from its history to the rules you'll need to follow. This book is written under the name of Kennilworthy Whisp, who supposedly wrote it in 1952.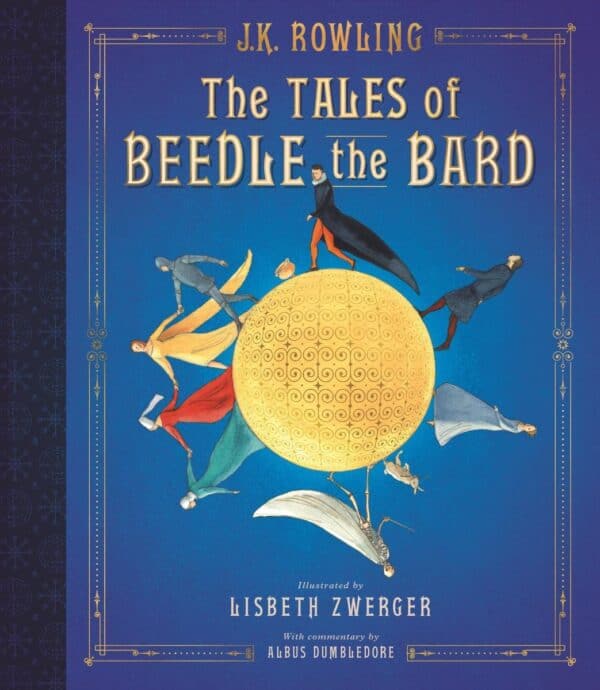 How cool is it to find real versions of books mentioned in your favorite series? I think it's pretty cool. This is the third book on the list that was mentioned in the Harry Potter series and was published later by JK Rowling.
Beedle the Bard is a wise wizard from the 15th century, who wrote tales to entertain and instruct kids. It resembles Aesop's Fables, but it's intended for kids in the wizards' world.
Mothers used to read it to their kids, and the book itself plays an important role in the last Harry Potter book. 
It's worth mentioning that the last 3 books' profits were donated for charitable organizations, like Comic Relief and Lumos.
The Cuckoo's Calling is the first book written under the pseudonym of Robert Galbraith. It's also the first crime fiction book that Rowling wrote for adults. The protagonist of the novel is Cormoran Strike, a private detective. He is investigating the death of the supermodel Lula Landry.
The novel was published in 2013, and it was followed by 3 more books featuring the same protagonist.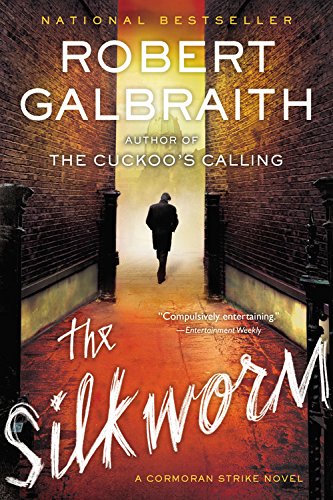 In 2014, Rowling published the second crime fiction book under the name of Robert Galbraith. This time, Cormoran Strike is investigating another crime.
A novelist has gone missing, and his wife is starting to get worried. Cormoran investigates the case with the help of Robin, his assistant. Why did the novelist disappear? Will they find him? Is he still alive? That's what the book tells in a thrilling fashion.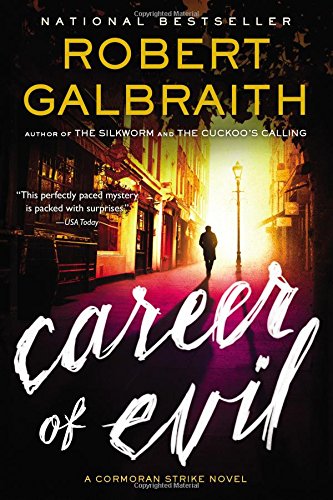 Career of Evil is the third book in the Cormoran Strike books. This time, the incident is related to Cormoran and Robin.
Robin receives a package that has a severed woman's leg. Cormoran decides to revisit his past and find out who did this. The police decide to go in a way, but Strike and Robin have different opinions on the whole issue.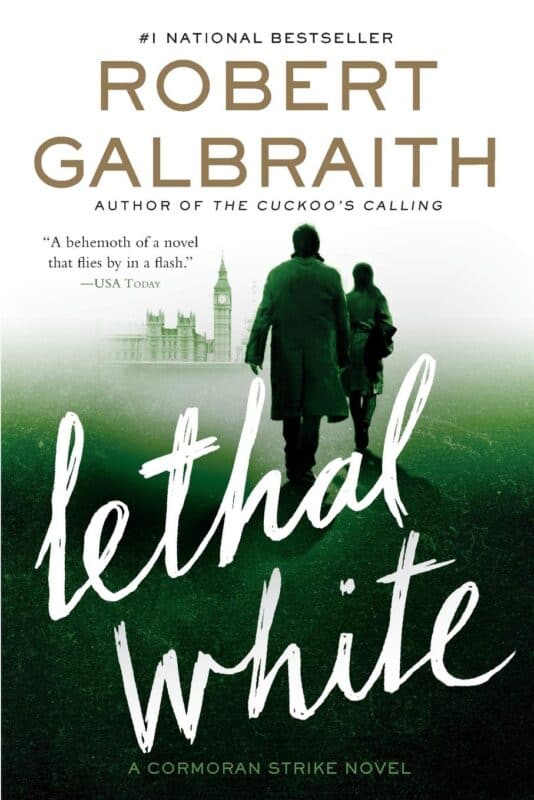 This is the last book in the Cormoran Strike books. It tells the story of Billy, an older man who's haunted by a crime he witnessed as a child.
He goes to Strike and Robin to help him, but their mission won't be easy. Billy's memory is a bit hazy, and they decide to follow every possible lead in order to solve the crime.
Little did they know that all the leads will take them to a member of the Parliament. Meanwhile, Strike and Robin's business relationship experiences some obstacles.
All the Cormoran Strike books were adapted into a TV series in 2017. Strike already has episodes of the first 3 books, and the last book is set to be aired in 2020.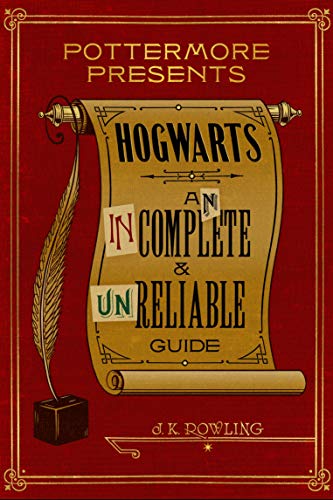 This book is one of 3 e-books published by Rowling under the title of Pottermore Presents to give us more details on the world of Hogwarts. This one is dedicated to the school's castle. It talks about Hogwarts' premises, magical objects, secrets, and how to get there in the first place.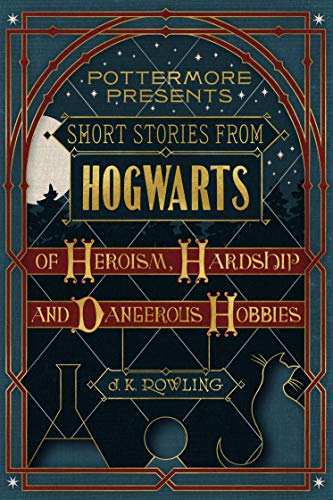 Another e-book in Pottermore Presents. These short stories allow us to take a closer look at the lives of some of our favorite characters: Minerva McGonagall, Remus Lupin, and Sybill Trelawney.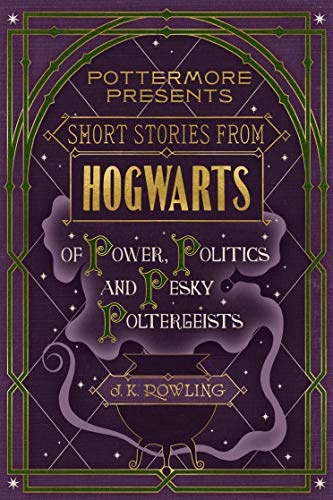 The last one in the 3 e-books is this set of short stories. It's dedicated to the other side of Hogwarts, the dark side. It talks about the Ministry of Magic, the prison of Azkaban, and the potions.
Furthermore, it gives us more details on the lives of dark wizards like Dolores Umbridge, Quirinus Quirrell, and Horace Slughorn.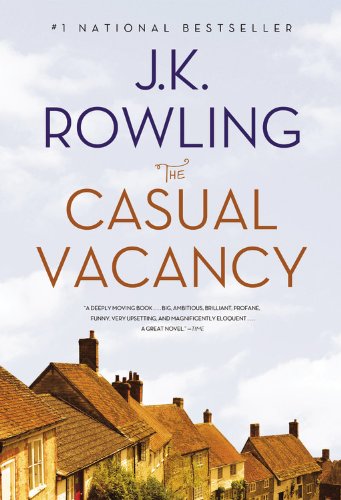 A children's author writing an adults' novel, how good can it be? Way too good! The Casual Vacancy was adapted into a mini-series in 2015.
The story takes place in Pagford, where a council member dies suddenly, leaving behind his empty chair. Later, a conflict rises between different candidates in the elections over the council membership.
The story doesn't end here. Along with the conflict, we discover more things about the city. More conflicts exist, including prostitution, drugs, death, and suicides. It's a breathtaking novel by which Rowling proved that she can let go of magic and still succeed.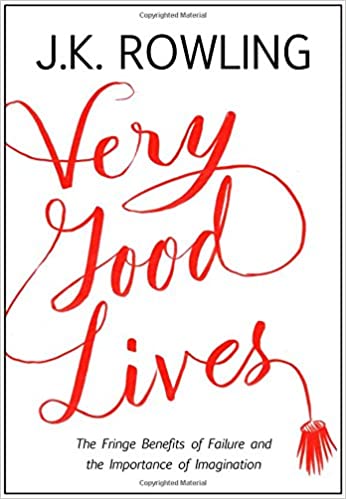 The last book on the list is a non-fiction book. Here, Rowling uses stories from her own life to give us examples of overcoming failure and using our imagination to make the world a better place.
She also talks about the importance of pursuing your dreams and believing in yourself. The book is inspiring and it's only 74 pages, so you can just finish it in one sitting.
The Best Jk Rowling Quotes
Of course it is happening inside your head, Harry, but why on earth should that mean that it is not real?

Harry Potter and the Deathly Hallows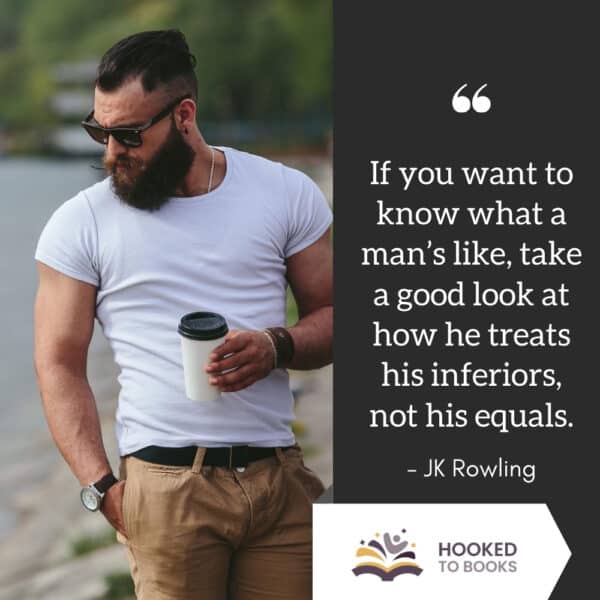 If you want to know what a man's like, take a good look at how he treats his inferiors, not his equals.

Harry Potter and the Order of the Phoenix
It matters not what someone is born, but what they grow to be.

Harry Potter and the Goblet of Fire
It is impossible to live without failing at something unless you live so cautiously that you might as well not have lived at all – in which case, you fail by default.

JK Rowling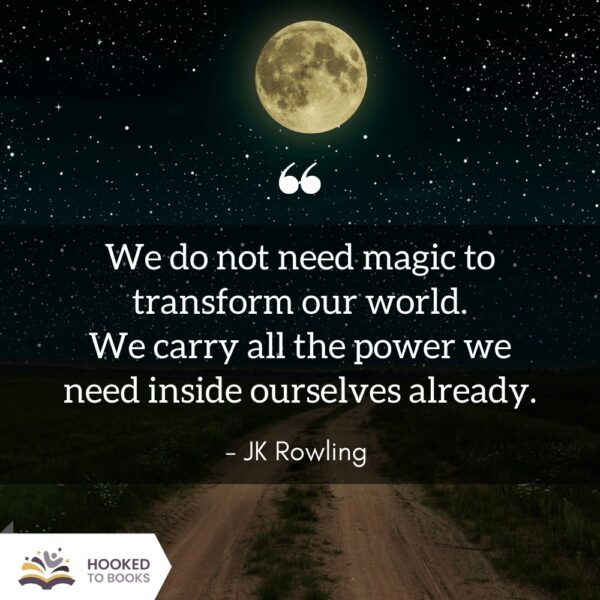 We do not need magic to transform our world. We carry all the power we need inside ourselves already.

JK Rowling
You must accept the reality of other people. You think that reality is up for negotiation, that we think it's whatever you say it is. You must accept that we are as real as you are; you must accept that you are not God.

The Casual Vacancy
Choice was dangerous: you had to forgo all other possibilities when you chose.

The Casual Vacancy
The whole world's writing novels, but nobody's reading them.

The Silkworm
We don't love each other; we love the idea we have of each other. Very few humans understand this or can bear to contemplate it. They have blind faith in their own powers of creation. All love, ultimately, is self-love.

The Silkworm
You could find beauty nearly anywhere if you stopped to look for it, but the battle to get through the days made it easy to forget that this totally cost-free luxury existed.

Career of Evil
Do you want to read more Harry Potter quotes? Check out our list!
Final Thoughts
JK Rowling is one of the most acclaimed writers. Not only did she give us the whole world of Hogwarts to grow up with, but she also offered us backstories of this world, so that it all feels so real.
She published magnificent series for kids, and she also managed to publish for adults. Besides, she has quotes that one can live by.
What's your favorite JK Rowling book?