Considered to be one of the world's bestselling authors, James Patterson has written beyond a single genre form or character.
Instead, he has spread himself across mysteries, children's literature, thrillers and delved into the realms of young adult fantasy and fiction too.
He is a writer who can move outside his comfort zone and produce numerous outstanding novels for his vast and varied audiences.
Patterson has often recounted that his writing carer, and why it is so varied, should be put down to his mission to prove there is no such thing as a person who 'doesn't like to read' but instead they haven't found the right book for them.
Not only does his passion for writing and encouraging people of all ages to read focus on his works.
Patterson has given over a million books to school children while donating over forty million dollars to support areas of education and has awarded over five thousand college scholarships for teachers.
Despite his critical fame and is known for his work, it's clear that Patterson doesn't wish to keep the limelight focused on him.
Instead, he uses his money and influence to aid in empowering others to write, read, and even teach, ensuring that his core mission of promoting large varieties of novels and texts are reached to those who need it most and gives them a chance to find the right book for them.
Moreover, why are James Patterson's books for young adults so important?
Because his young adult novels give someone a chance to find an author who they connect with and can continue to read as they grow up while exploring different genres and forms and potentially leading them to find new authors and works too.
Which is why today, we wanted to highlight some of the best James Patterson Books for Young Adults.
James Patterson Books for Young Adults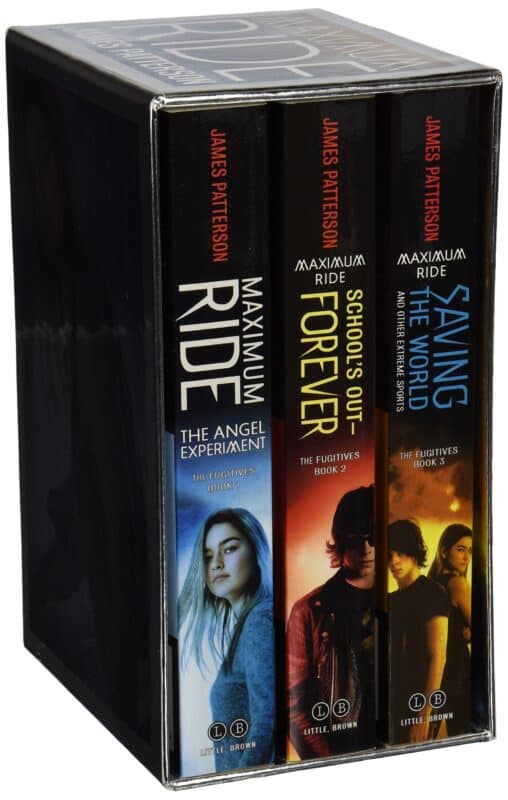 The Maximum Ride series spanned over nine novels and was written and released for over a decade but is probably James Pattersons' most well-known young adult series to date.
Featuring six unforgettable kids, Fang, Iggy, Nudge, the Gasman, Angel and Maximum, all have no families and no homes and are now running for their lives.
The reason, despite appearing to be pretty average in most ways, all six kids have something extraordinary. Although they are 98% human, they are 2% bird which means that they all can fly.
But that is just the beginning of their extraordinary abilities – but those abilities mean they are being hunted.
They have no idea how they came to be, who is hunting them or what their purpose is, but they know one thing, they'll do almost anything to protect one another. Which is why in the first book in the series, when Angel has been kidnapped, the gang start on a rescue mission to save Angel and bring her back with them.
The series is a fun and showcases an extraordinary family on a journey full of non-stop action, adventure, finding out who you are while also hosting a little bit of saving the world too.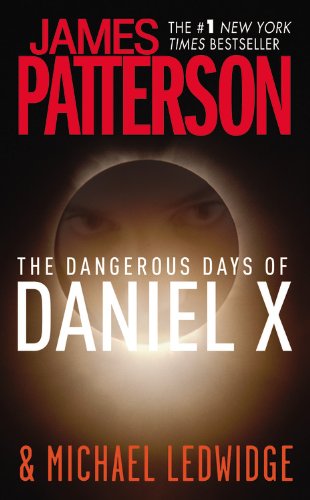 Once more has James Patterson stepped into the realm of young adult science fiction and fantasy, but this time he has a partner in writing too.
For The Dangerous Days of Daniel X, Patterson teams up with writer Michael Ledwidge to start of this series of six books. With each of the following books co-written by authors Ned Rust, Adam Sadler, Chris Grabenstein and Leopoldo Gout.
Daniel X isn't like anyone else; he was born with great power, a power that gave him the ability to create at will. However, with great power often comes great responsibility but also deadly secrets.
Daniel's capabilities that allow him to recreate himself in any shape he chooses, manipulate objects and animals with his mind has been able to help him survive.
But Daniel's responsibility isn't a small one. Daniel is the protector of Earth, the Alien Hunter and the fate of the world rests on his shoulders… so not too much pressure then.
However, it's not just protecting the Earth that Daniel has on his mind, but also revenge. After witnessing his parent's brutal murders, Daniel decides to use his unique powers to hunt down the assassins that killed his parents and exact his revenge.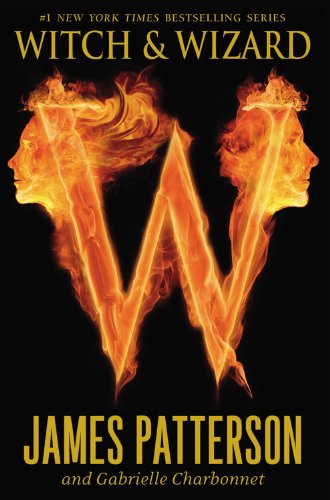 It's not only The Dangerous Days of Daniel X that Patterson has co-authored but has done for other series also. First released in 2009, the Witch and Wizard series spans five novels and are co-written by Gabrielle Charbonnet, Ned Rust, Jill Dembowski and Emily Raymond.
Another young adult fantasy series set in an ever-changing world. With the Government seizing control over every aspect of society and children begin to disappear, this world holds similarities eerily to our while still being unlike anything we have genuinely ever known.
When 15-year-old Wisty and her older brother Whit are taken from their parents one night, the world is turned upside down as they are thrown into a secret prison for a reason unknown to them. It appears the Government, or The New Order, as they call themselves, hopes to suppress life, liberty, and teenagers can live their everyday lives.
However, it's not long before Wisty and Whit make a remarkable discovery that could change everything, all they will have to do is master their new magical abilities and skills, save themselves, their parents and then the world too.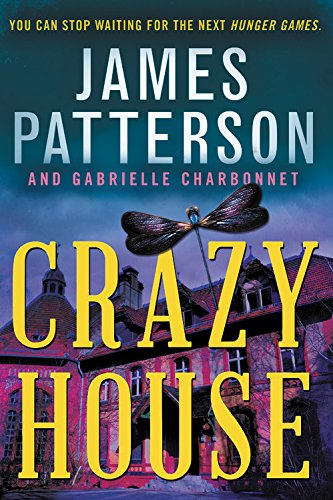 Taking their hands at young adult mystery and thrillers, Charbonnet and Patterson prove that they indeed work well together with Crazy House. Fast-paced and full of intrigue this novel also falls into the category of dystopian too.
Becca Greenfield is seventeen years old when she disappears one morning on her way to school; despite the whole town and her twin sister desperately searching for her, Becca won't be found.
Held as a prisoner in the crazy house, Becca is essentially on death row, and there is little hope she'll get out alive; after all, no one has ever gotten out of the crazy house alive once imprisoned.
Becca's only hope lies with her twin sister, the good twin, Cassie. However, as Cassie begins to search for her sister, she finds out there is so much that she never knows about Becca. And, those who run the Crazy House discover they've made a mistake, a mistake that puts Cassie in jeopardy too and could result in both sisters being killed.
Full of suspense and intrigue, this book is one for dystopian lovers who are searching for a bit of a mystery thriller. Crazy House is also the first in a duology too!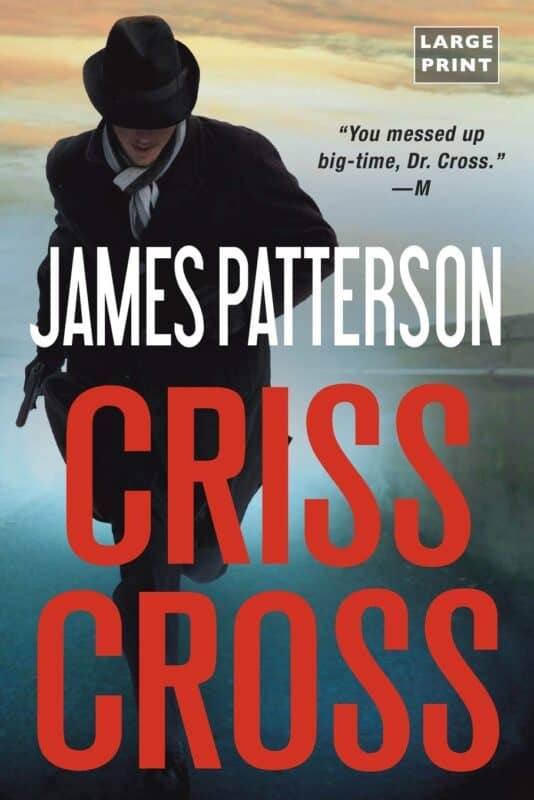 Arguably, James Patterson is most well known for his Alex Cross series which spans over 28 books and counting. However, in his latest spin-off series with the first book, Ali Cross, which was released in 2019, we get to meet Alex's son Ali.
Ali is eager to follow in his father's footsteps and become a detective, but it's not how he imagined it to be at all. When his best friend goes missing, Ali is faced with many challenges and has to consider how far he is willing to go to solve this mystery?
However, it is not just the disappearance of his friend that Ali has to be concerned about.
At the same time, he has to deal with a string of burglaries that are occurring in his neighborhood, including his own house!
Moreover, his father is on trial for a crime he didn't commit, and although Ali is told to stay out of it, Ali can't help himself.
The only question that remains is, will Ali's involvement mean that both cases are solved, or will he only make matters worse for them all?
Written alongside co-writer Maxine Paetro, both writers create a thrilling teen detective series full of mystery, intrigue and dark family secrets.
On the night that her parents Malcolm and Maud Angel are murdered, Tandy knows three things for sure.
Firstly, she was the last to see her parents alive, the police have no suspects apart from Tandy and her siblings, and she can't trust anyone to discover the truth.
All her life Tandy has been placed under the intense perfectionism and demands of her parents. Although that has left a lasting impact on her, Tandy is determined to clear the family name, but as she uncovers the truth, there are secrets which she wishes she had left be.
But with secrets being revealed, it opens up more questions for Tandy as she begins to wonder who her parents were and what they were truly capable of?