At A Glance: Our Top 5 Picks for Christmas Books of All Time:
Christmas is approaching, and while most people are working on completing their shopping list, I'm busy making a list of the best Christmas books to indulge myself in during the holiday season.
Some people have a tradition of gathering around and making sentimental Christmas memories together with their families. I also made a tradition to enjoy the cold weather reading the best Christmas books.
What are the Best Christmas Books of All Time?
Book lovers can quickly get into the holiday spirit with a good Christmas book.
Here's a selection of classic holiday tales that will surely please every avid reader.
IMAGE
PRODUCT
FEATURES
PRICE
A Christmas Carol by Charles Dickens

• Formats: Kindle & Hardcover
• Hardcover: 176 pages
Noelle (A Dog Named Christmas)

• Formats: Kindle, Audiobook & Hardcover
• Hardcover: 288 pages
Letters from Father Christmas

• Formats: Kindle, Audiobook, Hardcover, Paperback & Audio CD
• Paperback: 128 pages
The Nutcracker and Mouse King

• Formats: Kindle, Audiobook, Paperback & MP3 CD
• Paperback: 102 pages
The Fir Tree

• Formats: Kindle, Audiobook & Hardcover
• Hardcove: 48 pages
A Christmas Return


• Formats: Kindle, Audiobook, Hardcover, Paperback & Audio CD
• Hardcover: 192 pages
The Little Match Girl


• Formats: Kindle & Paperback
• Paperback: 32 pages
Rudolph the Red-Nosed Reindeer


• Formats: Kindle, Hardcover, Paperback, Spiral-bound & Audio CD
• Hardcover: 40 pages
How the Grinch Stole Christmas!


• Formats: Kindle, Audiobook, Hardcover, Paperback & Audio Cassette
• Hardcover: 64 pages
The Snowman


• Formats: Kindle, Hardcover, Paperback, Spiral-bound & Mass Market Paperback
• Hardcover: 32 pages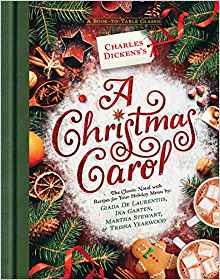 "'But you were always a good man of business, Jacob,' faltered Scrooge, who now began to apply this to himself."
"'Business!' cried the Ghost, wringing its hands again. 'Mankind was my business; charity, mercy, forbearance, and benevolence, were, all, my business. The deals of my trade were but a drop of water in the comprehensive ocean of my business!'"
― Charles Dickens, A Christmas Carol
A Christmas Carol was written in 1843. Written in a short period when Dickens was compelled to produce a piece for his editor, he uses a lot of details from his own life.
A Christmas Carol features Ebenezer Scrooge, a grumpy old man visited by three ghosts to take him on a journey of three Christmases —past, present, and future.
It is said that the intriguing and entertaining story of Scrooge saved Dickens' career.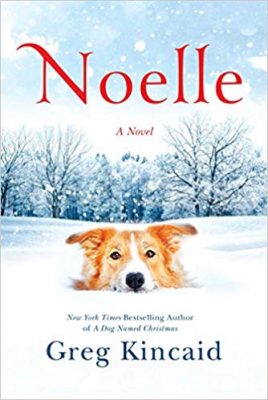 "There is no better state of mind for man or animal than being what you are and doing what you are meant to do. This harmony of existence and purpose is so rare that we forget it exists."
― Greg Kincaid, A Dog Named Christmas
Many people treat their pets as part of family. This fourth installment of the popular story of the McCray family of rural Kansas is a heartwarming Christmas adventure that includes their lovable canines.
See what the power of family and love that the pets return to their owner can do. And Find out how the family matriarch, Mary Ann McCray, shakes things up in Crossing Trail when she accepted the role of the very first female Santa for her conservative town.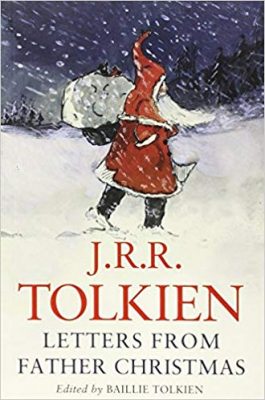 "If you find that not many of the things you asked for have come, and not perhaps quite so many as sometimes, remember that this Christmas all over the world there are a terrible number of poor and starving people."
― J.R.R. Tolkien, Letters from Father Christmas
Every December, the children of J.R.R. Tolkien would receive a letter from the North Pole written by Father Christmas.
The letters include handwritten stories and drawings of the wonderful adventures of living at the North Pole.
Entertaining stories of reindeer getting loose, goblin wars, scattered presents, the accident-prone polar bear and many more will surely tickle the imagination of any reader.
These short stories were first compiled and first published on the third anniversary of Tolkien's death, yet his fables never fail to book lovers, young and old.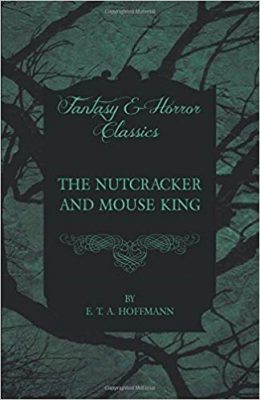 "Kind reader, or listener, whatever may be your name, whether Frank, Robert, Henry, — Anna or Maria, I beg you to call to mind the table covered with your last Christmas gifts, as in their newest gloss they first appeared to your delighted vision."
"You will then be able to imagine the astonishment of the children, as they stood with sparkling eyes, unable to utter a word, for joy at the sight before them."
-E.T.A. Hoffmann
A real classic Christmas story that tells the tale of a little girl called Maria and the Nutcracker, her wooden doll.
The Nutcracker came to life and fought the evil seven-headed Mouse King.
Written by E. T. A Hoffman in 1816, the Nutcracker and the Mouse King is a timeless tale of childhood adventures, magic, and magic.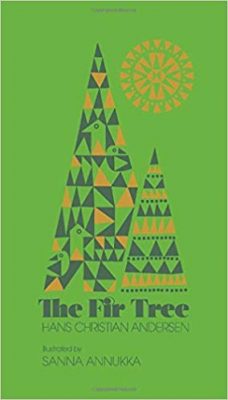 "'Rejoice in thy youth,' said the sunbeam; 'rejoice in thy fresh growth and in the young life that is in thee.'"
— Hans Christian Andersen, The Fir Tree
The best Christmas books are always full of morals. The Yuletide season reminds us of values and love.
This makes The Fir Tree by Hans Christian Andersen an ideal book to read.
It's a story of a young tree eager to grow up, and as it focuses on the future, it forgets to live and appreciate the present.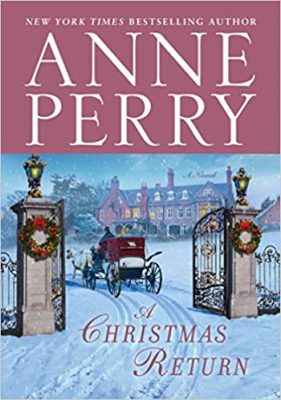 "We all try to forget what hurts us; it is sometimes the only way we can continue."
― Anne Perry
Mariah Ellison found a mysterious present at her doorstep.
The present contains memories of a twenty-year-old murder that destroys her good relationship with the victim's widow.
Mariah attempted to reconcile with an old friend and traveled all the way to Surrey.
However, she ends up investigating the unresolved tragedy realizing that Surrey's picturesque hills hide some shocking revelations.
This is a good Christmas murder mystery book to keep you in the mood.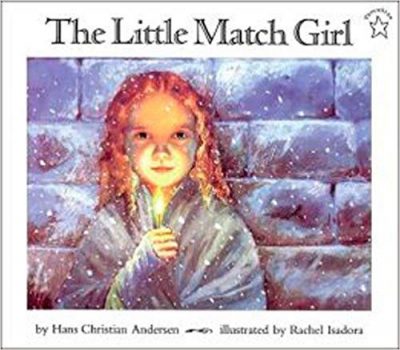 "How it blazed and burned! It gave out a warm, bright flame like a little candle, as she held her hands over it. A wonderful little light it was. It seemed to the little girl as if she sat before a great iron stove with polished brass feet and brass shovel and tongs."
— Hans Christian Andersen, The Little Match Girl
Another Christmas classic from Hans Christian Andersen, The Little Match Girl tells the story of a young girl who had to spend New Year's Eve on the streets to sell matches.
Poorly dressed, the girl is eager to sell matches as she is afraid to go home without selling anything.
She finds shelter in the alley and imagines herself with her grandmother.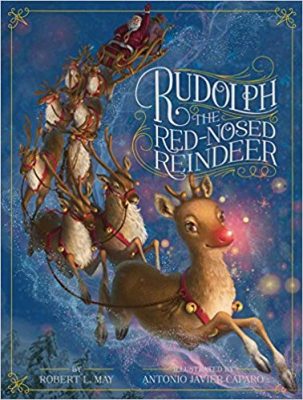 Rudolph the Red-Nosed Reindeer, had a very shiny nose
And if you ever saw it, you would even say it glows
All of the other reindeer used to laugh and call him names
They never let poor Rudolph, join in any reindeer games…
– John D. Marks, songwriter
Rudolph the Red-Nosed Reindeer was born out of the department store company Montgomery Ward's request from Robert L. May.
The story of a young reindeer with a unique luminous nose, which causes him to be bullied by other reindeer.
One stormy Christmas Eve, Santa notices his nose and asks him to lead his sleigh allowing Santa to deliver all the presents and save Christmas.
This changes everything for Rudolph, the most famous reindeer of all time, as his fellow reindeer accepts his unique gift.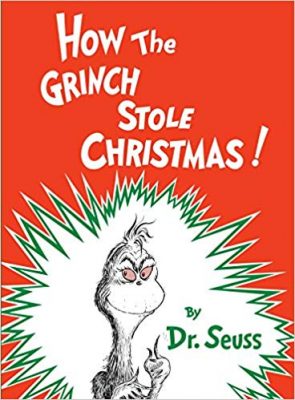 "And the Grinch, with his Grinch-feet ice cold in the snow, stood puzzling and puzzling, how could it be so? It came without ribbons; it came without tags; and it came without packages, boxes or bags. And he puzzled and puzzled 'till his puzzler was sore."
"Then the Grinch thought of something he hadn't before. What if Christmas, he thought, doesn't come from a store. What if Christmas, perhaps, means a little bit more."
― Dr. Seuss, How the Grinch Stole Christmas!
Who doesn't enjoy Dr. Seuss' books?
How The Grinch Stole Christmas! is a treasured read by children and adults. But more than the excitement that each page of the book brings, readers can't overlook the values that this masterpiece brings.
Christmas is a spiritual experience and is not about material things. Also, be sure to celebrate the How The Grinch Stole Christmas!-inspired holiday tradition called Grinch-mas.
Want more Dr. Seuss? Check out the ultimate list of Dr. Seuss quotes!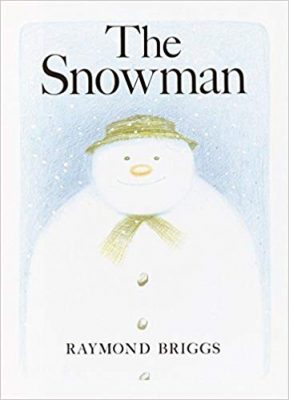 "I remember that winter because it had brought the heaviest snows I had ever seen. Snow had fallen steadily all night long, and in the morning I woke in a room filled with light and silence, the whole world seemed to be held in a dream-like stillness."
"It was a magical day… and it was on that day I made the Snowman."
― Raymond Briggs
Christmas brings magic and joy to children. It lightens everyone's mood and makes them feel that anything is possible.
The Snowman tells the story of a young boy who made a snowman.
Amazingly, the snowman came to life, who took him on multiple adventures.
Share this book with your kids, and they surely will enjoy every page. Bring out the booklover in them!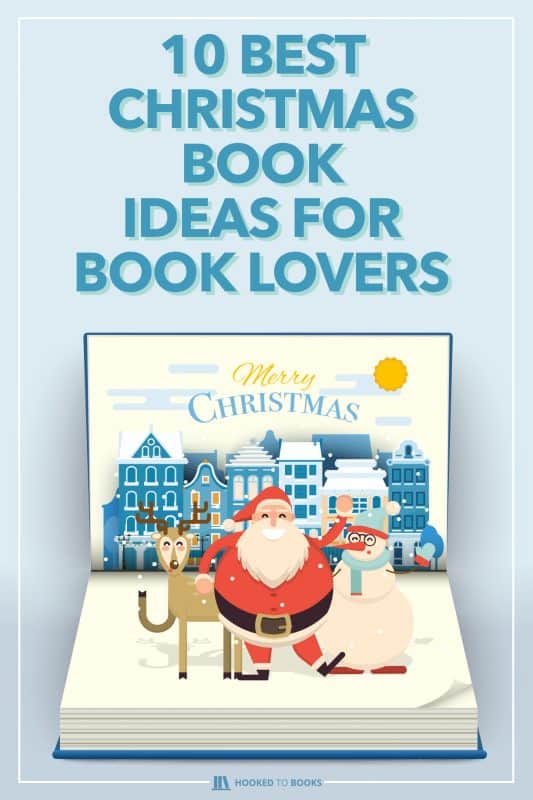 What are your favorite Christmas tales? Share them in the comments!