Even before the Twilight saga shook the world, vampire stories have been hugely popular in the young adult fiction scene.
These enticing stories take the reader into a fascinating underworld where the seemingly mundane can harbor dark and mysterious secrets.
The alluring themes of death, danger, seduction, and romance continue to captivate teens and young adults today.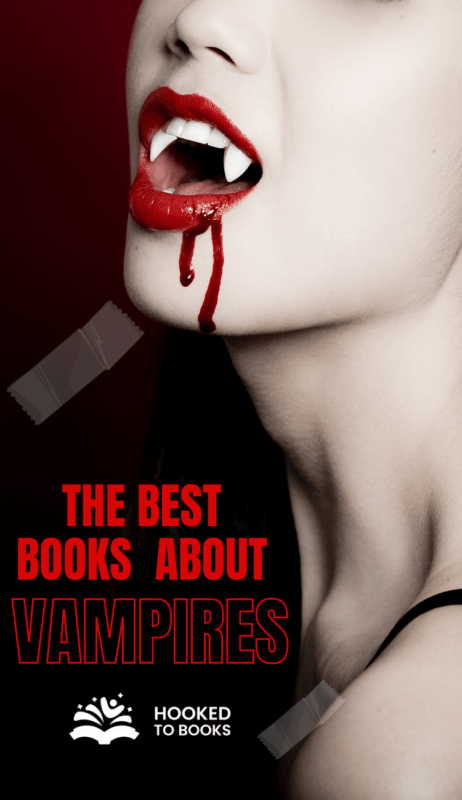 And these vampiric themes exist far beyond just the world of books. The Buffy, the Vampire Slayer TV series, became a symbol of a generation, and the silver screen has seen countless vampire books turned into blockbuster movies.
As we enter the fall of 2021, this horror/fantasy subgenre is as popular as ever. And with Halloween just around the corner, I couldn't resist delving into some spine-tingling vampire tales.
So buckle up and read on. Below, I've put together a list of the 9 best young adult vampire books to dive into this fall.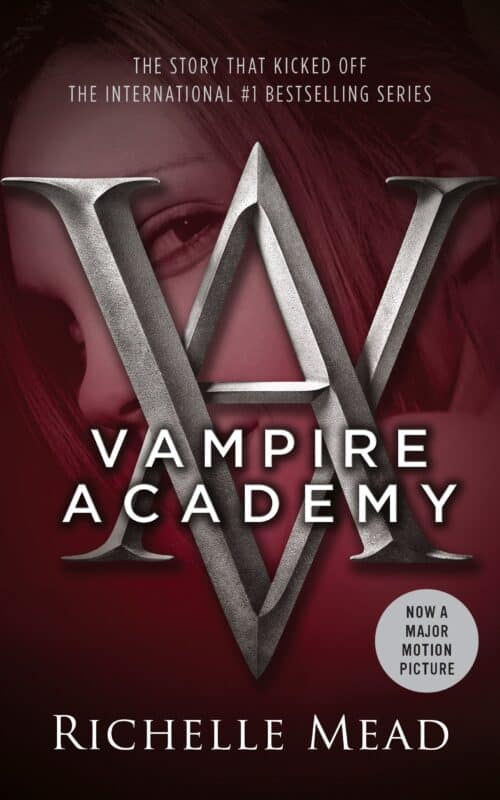 Vampire Academy is a gripping tale by the bestselling author of Bloodlines and the Age of X series, Richelle Mead.
The story is set in the mysterious St. Vladimir's Academy, a boarding school unlike any other. This is where our protagonist Rose Hathaway must train to defeat the immortal Strigoi, the world's most dangerous and deadly vampires.
The evil Strigoi are determined to capture Rose's best friend, the Moroi princess Lissa Dragomir. They crave her life-giving blood, and they long to turn her into one of them.
A brave Rose takes on the role of Lissa's dedicated protector and guardian. With the help of her mysterious and brooding instructor, Dimitri Belikov, Rose undergoes intensive training to destroy the Strigoi. But it's not long before Rose falls under Dimitri's captivating spell and a forbidden romance begins.
Vampire Academy explores the unshakeable bond of friendship under the shadow of extreme danger and illicit love. It's the first of a series of 6 gripping books by Mead. The saga's international success has taken VampireAcademy all the way to the silver screen, where it became a blockbuster movie.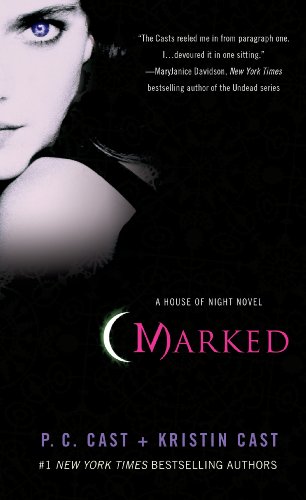 Marked is the gripping first novel from mother-daughter duo PC Cast and Kristen Cast. Part of the House of Night series, Marked tells the tale of a group of teenagers who are selected to attend their local Houses of Night; private schools run by vampires with a dark and shadowy secret.
The teens are forced to undergo a 4-year training program that sees them transform from 'fledglings' into fully formed vampires. But our heroine, Zoey Redbird, is no average fledgling. Zoey has special powers that set her apart from her peers.
She has been marked by Nyx, the vampire goddess, who has big plans for her. But first, she must learn to conquer her fears and use her powers for good.
Marked tells the story of Zoe's battle against the evil forces at the school. As well as the dark vampiric underworld, the book deals with issues that face most highschoolers; romance, friendships, and the struggle for acceptance.
Marked is the first of 12 books in the House of Night series, so there're plenty of epic adventures to continue onto once you've finished the last chapter. And if you still can't get enough, the saga has also been transformed into a smash hit live-action TV series.
If you read this book, you will surly want to read more young adult vampire books.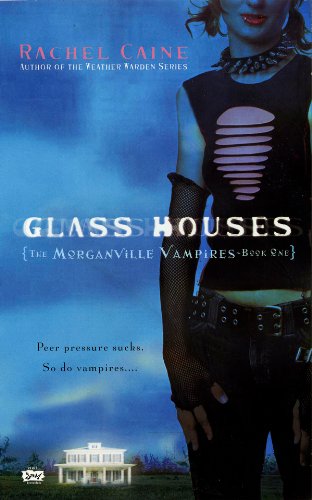 Brought to us by Rachel Caine, Glass Houses is the first of 15 books in the Morganville Vampires series, set in the fictional town of Morganville, Texas.
Morganville harbors some dark and disturbing secrets. When the sun goes down, evil comes out to play. Vampires control the streets, and Claire Danvers, a college freshman trying to put her difficult past behind her, is set to be their latest victim.
When Claire can no longer stand life in her dorm room, she takes matters into her own hands and moves off-campus. But she soon finds herself in a new predicament, living a creepy old house with some strange and secretive new roommates.
Will Claire be able to escape the town's evil forces, or will she be swallowed into the dark like the rest of Morganville?
Glass Houses is a thrilling page turner with plenty of plot twists and enticing characters. It's seen international success and has been a regular feature of the New York Time's bestselling list.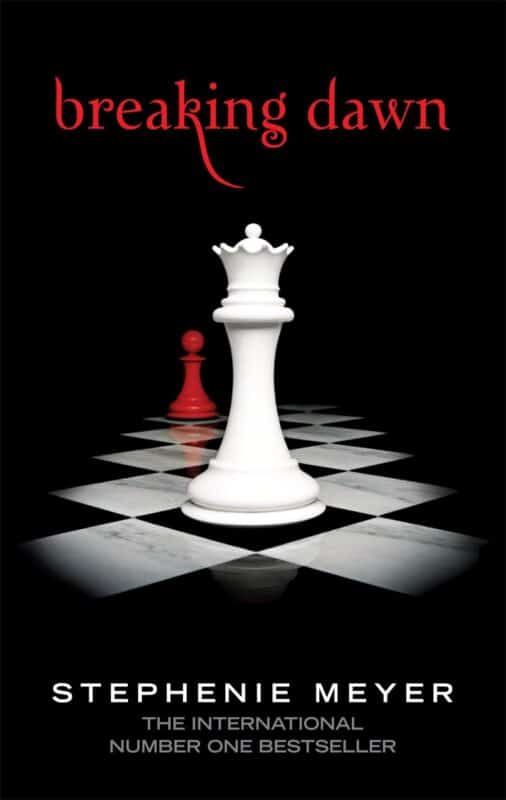 Breaking Dawn is the fourth and final book from the smash hit vampire series Twilight. The book is split into three parts and told from the perspective of the protagonist, Bella Swan, and her heartbroken ex-lover, Jacob Black.
Leading on from the previous book, Breaking Dawn tells the tale of what happens next as Bella and her new husband Edward Cullen head off on honeymoon. Bella must face up to some potentially deadly decisions and life-threatening situations as she navigates the thin line between humankind and the dark, vampiric underworld.
If you've read the other three books in the smash hit Twilight series, Breaking Dawn is an absolute must-read. If not, what are you waiting for?! Mayer's series has sold more than 100 million copies worldwide and is the undisputed king of young adult vampire fiction.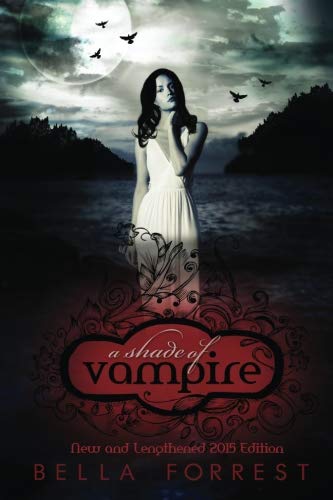 This is the first book from Bella Forest's epic 'A Shade of Vampire' series that's taking the young adult paranormal genre by storm.
Our heroine is Sofia Claremont, who, on her 17th birthday, embarks on a nightmare journey when she's kidnapped and taken to a dark island filled with evil forces.
Sofia is enslaved and forced to serve the powerful and sinister Dark Prince, Derek Novak. But she soon realizes that if she has any chance at surviving the terrors of the island, she must win Derek's heart.
A Shade of Vampire is sure to get you hooked to the rest of the series. It's is a truly gripping tale of extreme danger, the powers of seduction, and the fight for survival.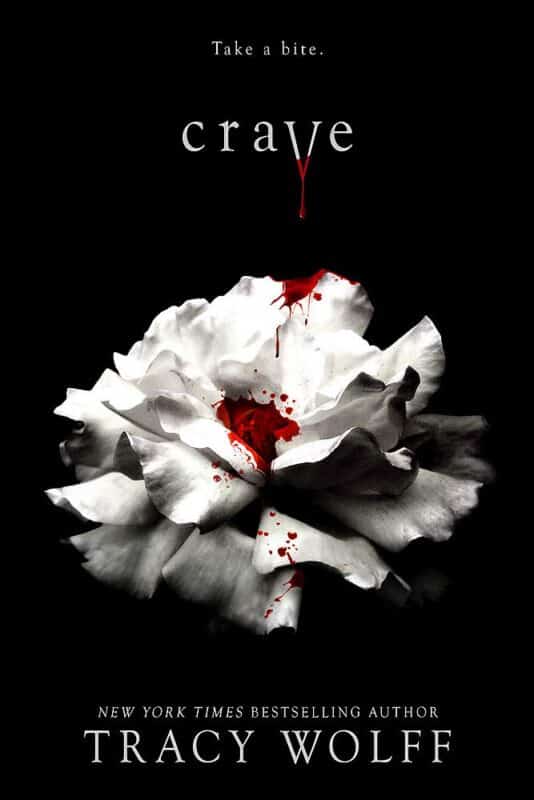 Crave is the first in a trilogy of action-packed books from bestselling Texan author Tracy Wolff.
The story centers around 17 year old high school senior Grace. After the shocking death of her parents, Grace is forced to attend her uncle's mysterious boarding school in Alaska; KatmereAcademy.
From the very beginning, Grace has a dark, uneasy feeling about Katmere. As the only mortal, she finds herself alone in a school filled with vampires, shapeshifters, and witches.
She soon falls under the spell of Jaxon Vega, a mysterious and brooding vampire. She begins to literally 'crave' him, but unbeknownst to her, she could be in terrible danger. Is Jaxon hiding a dreadful secret?
If you enjoyed reading the Twilight saga, then you won't want to miss Wolff's Crave trilogy. It's packed with every element of a great vampire story; danger, deception, seduction, and romance, all with a bloodthirsty twist.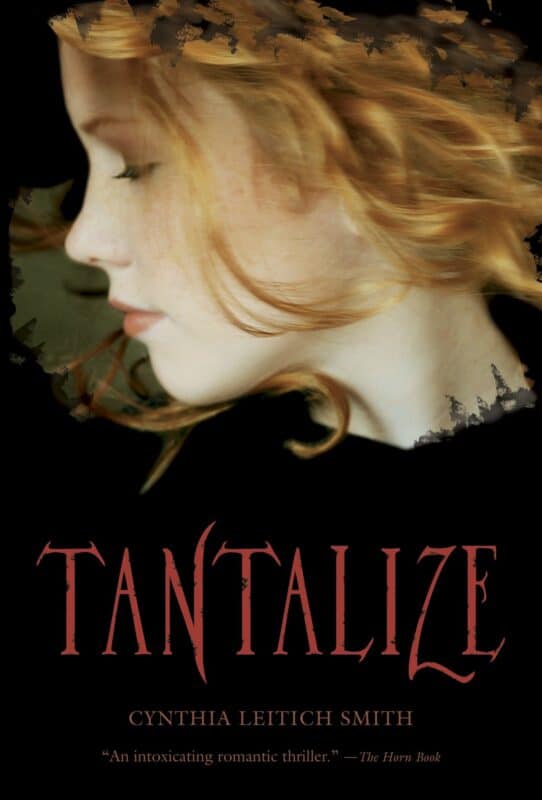 Tantalize is the captivating debut novel by Cynthia Leitich Smith. It focuses on the tale of Quincie Morris, a high school senior from Austin, Texas.
Quincie has tragically lost her parents, and when her boyfriend, a werewolf/human hybrid named Kieren, makes plans to leave, she feels more alone than ever.
Luckily, Quincie has plenty of distractions. She's inherited part of the family business, an Italian restaurant named Sanguini's. Together with her uncle, they're-vamp' the restaurant with a blood-sucking twist.
But now there's a dark cloud hanging over Sanguini's; even before opening night, their head chef is violently murdered in mysterious circumstances, and things only continue to get worse.
Tantalize is the first in a series of 5 gripping novels. It's an edge-of-your-seat tale, filled with dark forces, unearthly beings, and shadowy seduction. The story's fierce heroine only adds to the allure, setting it apart from most other young adult vampire books.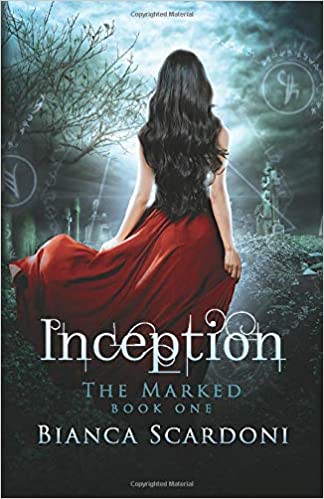 Inception is the first book in The Marked saga, a gripping 4 part series by Bianca Scardoni.
It follows the tale of Jemma Blackburn, a 17 year old high school senior in the fictional town of Hollow Hills. Jemma knows all too well that vampires exist. Only a few months ago, she watched as her own father was murdered by one.
As the new kid in school, Jemma is desperate for a fresh start and to put her demons behind her. But now, it seems the vampires are out to get her all over again.
A terrified Jemma soon discovers the real reason they're pursuing her; she isn't human after all. Jemma is descended from angels. She holds special powers that can change the course of the future, powers that the vampires desperately crave.
Inception is a thrilling tale of death, danger, romance, and lies. It's an addictive page-turner with dramatic plot twists and a jaw-dropping cliff hanger at the end. This book is sure to get you hooked to read more young adult vampire books.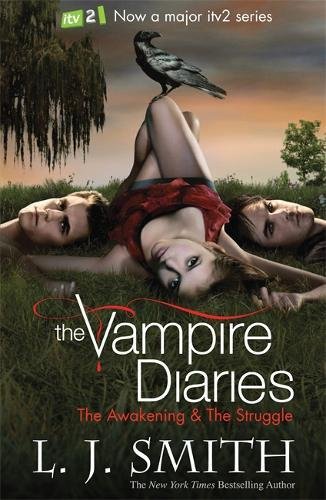 The Awakening is the first book from L.J Smith's highly successful trilogy, the Vampire Diaries. The story is centered around Elena, a beautiful and popular high school senior with a tragic past.
Elena is the type of girl who knows what she wants. So when new student Stefan Salvatore catches her eye, she sets out to make him hers. The pair quickly fall in love, but it's far from plain sailing.
There's an unspoken tension between Elena and Stefan's brooding brother, Damon. There's also something not quite right about the mysterious brothers, something that Elena can't quite put her finger on. Could they be harboring a dark and dangerous secret?
L.J. Smith's Vampire Diaries saga was originally published in the early '90s and has been captivating young adult readers ever since.
The Awakening has aged wonderfully and still has the ability to take the reader into a new, seductive world filled with dark forces. It's an absolute must-read for any vampire fiction fan.
Conclusion
These spellbinding young adult vampire books are sure to get you into the spooky spirit this fall. I've made sure to choose books that are a part of a larger series, so you'll have plenty to keep you busy as the long nights set in. Once you've read one, you're bound to be hooked and feeling (blood)thirsty for more!