At A Glance: Our Top 5 Picks for Travel Books for Readers With Wanderlust :
Readers with wanderlust find themselves searching for adventure. And the best travel books can help them get there.
The gift of travel has a way of working its way into the darkest of hearts, molding and helping millions of people find themselves and a way to love the world along the way.
Wanderlust has long been a massive piece of the puzzle of the human condition. Travel unlocks new worlds for people that show empathy, understanding, and even outrage.
Reading is a lot like travel. It's an adventure into another world.
Where else can you simply open to a page and find yourself transported into someone else's life?
14 Best Travel Books of All Time
In the best travel books, travel and the pursuit of happiness are the undercurrents.
From the streets of Indonesia and the travels of Marco Polo, to the terrifying beauty of the Pacific Coast Trail and the culinary masterpieces that wait in parts unknown.
Some of these books are travel memoirs that inspire the weariest of travelers to take a risk.
These books can serve as travel guides that will help you unlock the next piece to your travel kit.
From the island of Calypso and the cliff sides of Santorini to a classic road-trip journey across the States and a fable for the ages, some of these books are travel novels that have creatively outlined the joy and privilege that comes with travel.
Here is our round-up of the best travel books for readers with wanderlust.
IMAGE
PRODUCT
FEATURES
PRICE
Eat, Pray Love
• Formats: Kindle, Audibook, Hardcover, Paperback & Audio CD
• Paperback: 400 pages
Under the Tuscan Sun
• Formats: Kindle, Audiobook, Hardcover, Paperback & Spiral-bound
• Paperback: 320 pages
Roughing It
• Format: Paperback
• Paperback: 518 pages
The Travels of Marco Polo
• Formats: Kindle, Audiobook, Hardcover & Paperback
• Paperback: 384 pages
A Cook's Tour Global Adventures in Extreme Cuisines
• Formats: Kindle, Hardcover, Paperback & Audio CD
• Paperback: 288 pages
Wild From Lost to Found on the Pacific Coast Trail
• Formats: Kindle, Audiobook, Hardcover, Paperback & Audio CD
• Paperback: 315 pages
To Shake the Sleeping Self
• Formats: Kindle, Audiobook, Hardcover & Paperback
• Paperback: 352 pages
On the Road
• Formats: Kindle, Audiobook, Library Binding, Paperback & Mass Market Paperback
• Paperback: 293 pages
Sisterhood of the Traveling Pants
• Formats: Kindle, Audiobook, Hardcover, Paperback & Mass Market Paperback
• Paperback: 336 pages
The Odyssey
• Formats: Kindle, Audiobook, Hardcover, Paperback & Mass Market Paperback
• Paperback: 541 pages
The Alchemist
• Formats: Kindle, Audiobook, Hardcover, Paperback & Mass Market Paperback
• Paperback: 208 pages
Best Travel Memoirs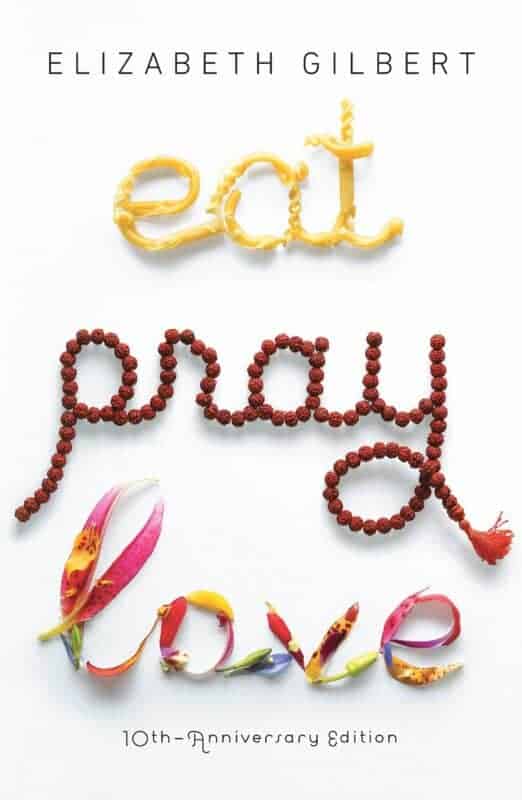 After an ugly end to a once fairly normal marriage, author Elizabeth Gilbert took to the world to work through what had become a mess of a life.
From Indonesia to Italy to India, Gilbert put herself back together through the healing medicine of world travel.
From jump-off-the-page pasta to silent meditations, any traveler will be inspired by this memoir.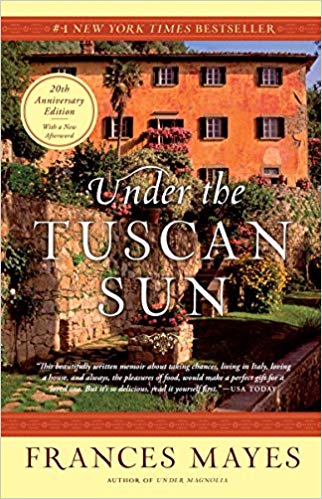 The overwhelming importance of taking time to yourself takes precedence in this book.
Under the Tuscan Sun recounts the author's massive undertaking of buying and then renovating a home in Tuscany.
Complete with delectable recipes and inspiring motifs, Frances Mayes' memoir has earned its place on traveler's shelves.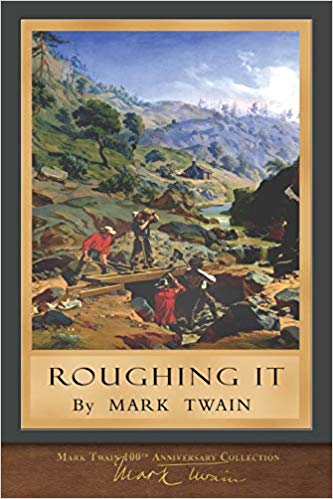 The spectacular journeys of Mark Twain come to life on the pages of this memoir.
Roughing It chronicles Twain's journey to becoming a silver and gold miner.
From becoming a short-lived millionaire to seeing bubbling volcanoes, Twain's life is lived out loud through these pages.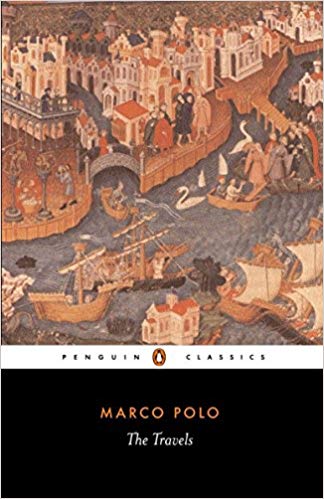 Long before the game of Marco Polo became popular with kids, the real Marco Polo traveled the world.
This memoir takes place in the 1200s, chronicling Polo's explorations and travels during his return visit from China to the West.
From beasts to religious commentary, Polo's classic has inspired generations of travelers to lace up their boots.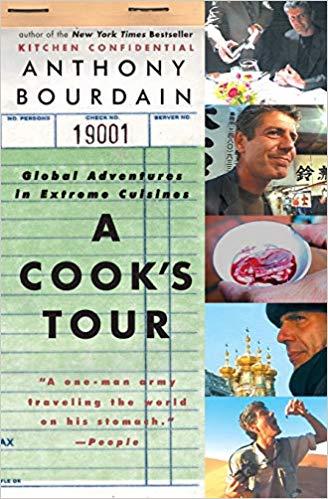 In this incredible travel memoir, readers get to walk alongside the famous chef and writer Anthony Bourdain.
Bourdain details his journey traveling around the world to find the all-time, best dish.
From Russia to the Napa Valley, the pages of this book have you traveling the globe with a rumbling stomach. This book is full of insight and travel inspiration for even the least foodie of travelers.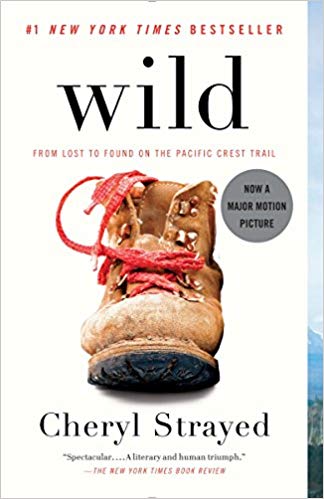 When Cheryl Strayed hit rock bottom following the death of her mother and the demise of her marriage, it didn't seem like anything would pull her out of it.
Instead, she chose bravery, taking on the oft-impossible journey of hiking the Pacific Coast Trail.
In this memoir, you'll be equal parts inspired to travel and invigorated to take the reins of your own life.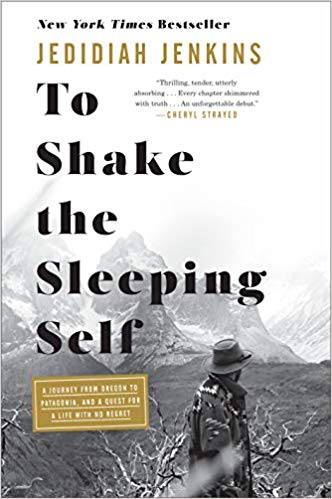 When travel writer Jedidiah Jenkins set off on a 16-month bicycle trek from Oregon to Patagonia, he found himself wrestling with one question. "What exactly makes life worth living?"
As the wheels of his bicycle roll over the dirt, you'll wrestle with the questions of life alongside Jenkins himself.
Best Travel Guides
From South America and Antarctica to the Caribbean Islands and Europe, exploring the world seems a little more manageable – and a lot more exciting – with Lonely Planet's travel guides.
From hiking and recreation tips to pocket guides to the city, any trip is made a little better with one of these.
Whether you are a newbie traveler or a seasoned vacationer, these guides are among the best.
With over 7,500 destinations in their wheelhouse, the guidebooks that come out of Fodor's help you unpack a great way to travel.
You'll have over 300 books to choose from when you scroll through their options. And each one adds a new level of leisure, history, and food to every carry-on and every checked bag.
Food is one of the absolute best parts of traveling to a new place.
Zagat's guides will help you find everything from fancy steakhouses to delightful hole-in-the-wall cafes.
These guides add a layer of culture and exploration to each and every trip.
Best Travel Novels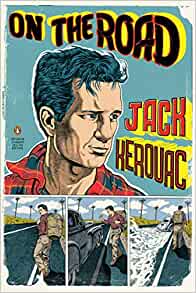 After leaving an unhappy marriage, John Kerouac embarked on one of the most iconic journeys across the United States.
His journey has reached the libraries of millions of travelers over the years.
From New York to San Francisco, the pages will transport even the most homebody of readers.
Want a travel book with a dash of romance and a lot of female friendship? This book tells the story of a group of dear friends on opposite corners of the world.
The only things connecting them are their secrets and a certain pair of jeans.
An uplifting, sweet read, sisterhood inspires a traveling heart in this iconic young adult book.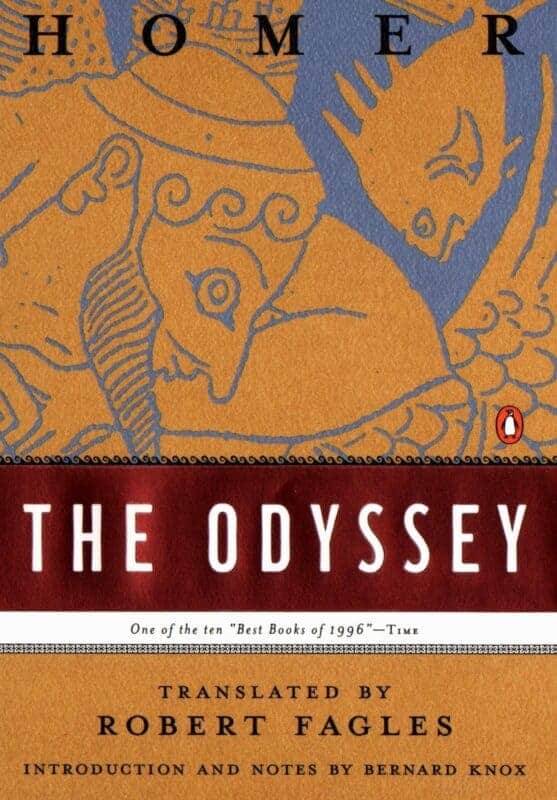 The Odyssey is often regarded as one of the best travel books of all time. This piece of literary history weaves together adventure, mythology, and wanderlust from the eyes of Odysseus.
In a whirlwind of travel that finds our hero facing danger and heartbreak, Homer's epic poem has found its way into millions of hearts infected with the spirit of travel.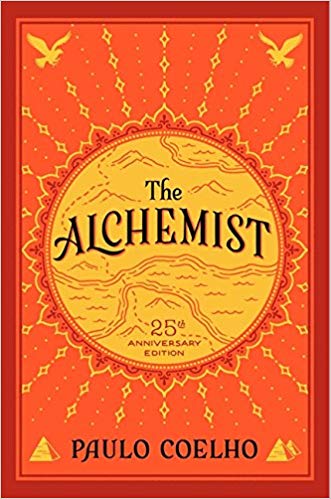 In a web of fables that captivated generations of readers with tales of self-discovery, passionate exploration and true heart, Paolo Coelho's incredible book tells the magical tale of Santiago, who has set out on a quest that he hopes to lead him to treasure.
The life-changing book teaches travelers about themselves and about the world around them.
Whether you want to open the pages of a whirlwind travel experience rooted in restlessness and heartbreak or you'd prefer to flip through the pages of a travel guide to plan your own trip across the world (or the state), these travel books deserve a place on every traveler's bookshelf.
From the American countryside to the cliffs of Greece, these books allow readers in the most remote locations to pick up their novel, turn a page, and be transported into cities, situations, and countries beyond their imagination.
Did we miss your favorite travel book on this list? We love any book that inspires us to have a little more wanderlust, and we'd love you to share your favorites!
About the Author
At the ripe old age of 3, Susannah decided that life was just a blank canvas and took Magic Marker to the newly installed carpet in her room just to "see what happened." She's taken that approach to life since, curious about pretty much everything.
She earned a journalism degree from Texas A&M University with the mission of making asking questions and telling stories about her life. And since has done everything from social media strategizing and content creation on the national level to writing a career column for USA TODAY.
Susannah is a high school teacher and yearbook adviser with a huge passion for reading (Harry Potter is her favorite). And is excited to bring another book-loving voice to Hooked to Books.