If you're a parent and a book lover, you'll likely want to pass on your love of reading to your little ones. But having kids is an expensive endeavor, and buying them brand new books regularly will leave an even greater hole in your pocket.
But it doesn't have to be this way. If you're on a tight budget, there are plenty of places you can find free children's books. Here are my favorite ways to access free books for kids of all ages, both in print and in digital format.
Where to Find Free Print Books for Children
If you're looking for physical print books for your kids to enjoy, here are some great places to start.
Head over to your local library
Your local library is your number one source for fantastic free children's books. It's the place where you'll find the biggest and best selection of physical books, all for free.
Wherever you live, it's quick and straightforward to sign up for a library card, both for you and for your kids. Then you can borrow a whole host of fantastic books, including many of the latest titles, for no cost whatsoever. Just remember to keep an eye on the lending period, so you don't accidentally rack up any overdue book fees.
While you're in the library, it's worth asking if they have any book sales coming up. Libraries will often sell off their old stock to make room for new books, and there are always some great deals to be had.
Some libraries even have a selection of free books that children can take home and keep forever.
Ask your friends and family
Ask your nearest and dearest if they have any old books that they can send your way. You'd be surprised at how many people have a stash of great reads just sitting at home gathering dust.
If you're friends with other parents, why not set up a book swap? Once your children are finished reading their current books, they can pass them onto each other, either in person or in the mail. Ask around at the school gates and put a post out on social media to spread the word. Your child is sure to have a great selection of books to read in no time.
It's also a great way to get your kids more involved in reading. When they're exchanging their favorite books with their peers, they can discuss their thoughts and ideas about the stories. And, of course, it's a great way to encourage the concept of sharing, especially for younger children.
Check out free stuff websites
If you've not already explored freecycle.org or other sites like freestuff.com, then what are you waiting for? These websites, and many others like them, are a local network of people within your community who have free stuff to give away.
The focus is always on reusing and recycling old items, and children's books for all ages tend to pop up pretty often. Simply send a message to the person advertising the item, and if you're lucky enough to get in there first, you arrange a time to collect. Simple!
And while you're at it, it could be a great opportunity to have a clear out of your own. It's a chance to declutter and give back to the community at the same time.
It's also worth checking out the "free" section on Craigslist. If you live in a busy area, then there's a good chance you'll find some fantastic free books there too.
Sign up for Dolly Parton's Imagination Library
Dolly Parton's Imagination Library is an amazing book gifting program that sends free, physical copy books to children ages 0-5 years old. The books tend to be really high quality and are handpicked to inspire a love of reading in kids.
The program operates across various towns and cities in the USA, Canada, the UK, Australia, and the Republic of Ireland. Check here to see if your local area participates.
Exchange Books with Book Swapping Sites
Book swapping sites are a great way to reuse and recycle your old children's books without spending a fortune on new ones. There are plenty of different book swapping sites to choose from these days, but here are a couple of the best-rated ones.
BookMooch
BookMooch works on a simple points system. To gain points, you send out a book to another member in the mail. When the recipient receives them, you're awarded points, which you can use to request a new book from other participants around the world.
PaperBackSwap
PaperBackSwap is the world's largest online book swapping community. They have an incredible selection of over 5 million paperbacks, hardbacks, audiobooks, and even textbooks, and a large chunk of them are for children. Simply send off your old books to start receiving brand new reads that your kids will love.
BookCrossing
BookCrossing.com is a brilliantly unique concept that involves leaving books in public spaces to then be picked up and read by others. The person that picks up the book then also does the same, and so on, and so on. The aim of the movement is to "make the whole world a library."
This free online, global book lover's community also gives you the option to send a book to an individual member of the site, in something called a "controlled release." It's effectively the same concept as the book swapping sites above.
One of the most wonderful things about BookCrossing is that people can add online journal entries about a book so you can track its journey around the world.
Where to Find Free Online Books for Children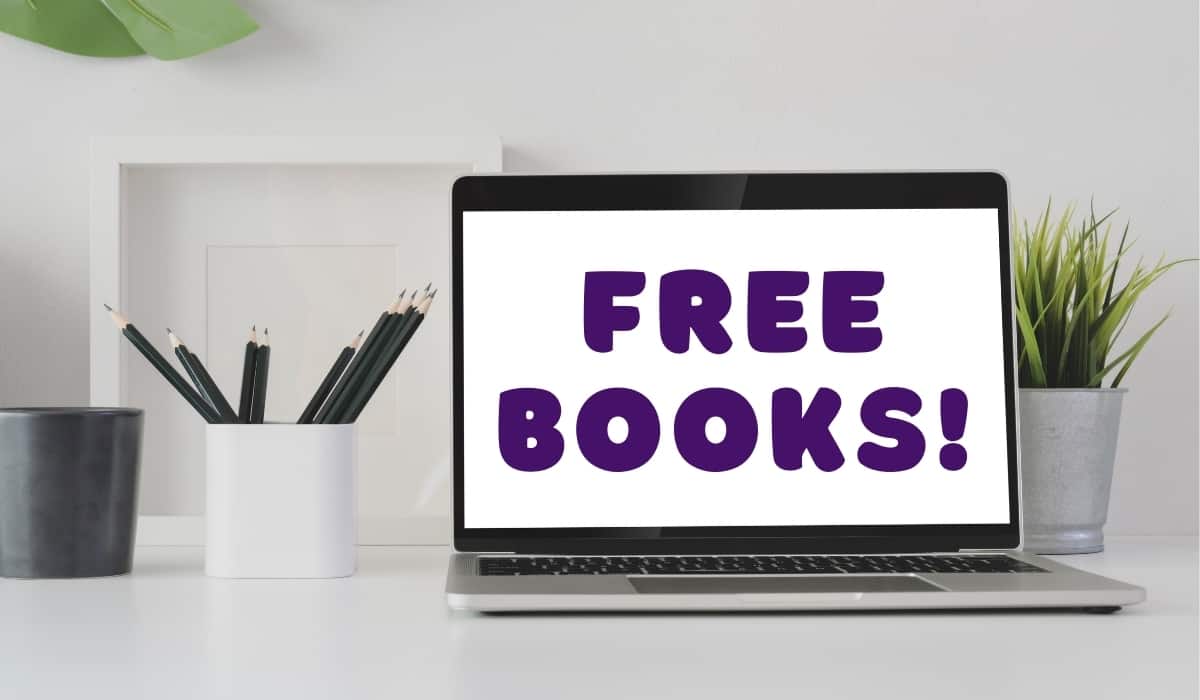 If you're looking for free e-books rather than print books, here are some great resources.
Libby/ Overdrive
Overdrive, and their newer app Libby, is essentially your local library, but online. More and more libraries worldwide are signing up for the program, which lets you borrow e-books and audiobooks to your heart's content, all for free.
There's an incredible selection of kid's books for all ages to choose from, and the search functions are easy and intuitive. You can browse by language, theme, and age level to narrow down your choices.
If your local library isn't already signed up for the program, why not get in touch with them to see if they'll consider it. It's also worth trying out their sister app, Sora, which connects to school libraries, for an even more extensive selection of digitized kid's books.
Hoopla
Hoopla works in a similar way to Libby/Overdrive. It lets you borrow e-books and audiobooks all for free. While it's a little less widespread than Libby, it's definitely worth checking if your local library is participating.
The advantage of Hoopla is that unlike Libby and a regular library, everything is available on demand. There's no waiting for popular titles to be returned before you can borrow them; you simply log in and select any book you'd like.
Hoopla also offers a service for music, movies, and graphic novels to participating libraries too.
Amazon Free Kids Books
Amazon has a surprising number of free e-books for children, over 3000 of them in fact! There are some brand new releases as well as some classic books that you might remember from your own childhood. Just type in "free children's books" into the search bar, and you'll be amazed at what's on offer.
The Tumble Books Library
The Tumble Book Library is a wonderful online resource with a huge collection of animated talking picture books that are perfect for younger children who are just getting started on their reading journey. They also have tons of other fantastic digital content, including an extensive collection of e-books, audiobooks, and videos for K to 12th-grade levels.
To make the most of the Tumble Books Library, your local library or your child's school needs to be signed up to their annual program. If they're not already, why not send them over the details to see if they're interested in taking part. There are so many fantastic learning resources on there, including tools for special education teachers and students, as well as ESL learners.
The International Children's Digital Library
Originally developed by the University of Maryland, College Park, the International Children's Digital Library is a free resource of digitized kid's books. The idea behind the project is to encourage tolerance, awareness and respect for other cultures around the world, through international children's literature.
There's an exciting array of books from all over the globe, in a total of 59 different languages. Your kids don't need to wait until they're older to travel the world; they can start now through the power of books.
The Library of Congress
The Library of Congress offers a unique opportunity to read a great selection of classic children's literature for free online, and you don't even need a library card.
Their website contains full scanned pages of classic antique books for children from their general and rare collections, all with all the original illustrations. Every book in this selection was published either in the US or in England before 1924, so they're no longer under copyright, meaning you can share and enjoy them however you'd like.
Oxford Owl
This UK based website from Oxford University Press is a great resource both for schools and for families. The site is packed with educational resources, expert advice, and an extensive free children's library to explore. It costs nothing to sign up, and they have e-books suitable for ages 3 to 11 years old.
Conclusion
Books for children don't have to cost the earth. There are so many innovative programs and community groups where you can access fantastic kid's books for absolutely no money at all. And in many cases, swapping books means reusing and recycling, which positively impacts the planet. What's not to love?!
Do you have any other creative ways to find free books for children? Let me know in the comments below.
Check out these other great posts!
Where to Read Books Online For Free
16 Free Printable Bookmarks for Your Favorite Books
7 Amazing Children's Books about Disabilities