With the resurgence and recent global attention being drawn back to the Black Lives Matter Movement, it poses some critical questions concerning how we read and what is on our bookshelves. Reading can provide an escape for many but is seen as an educational tool that teaches us to see the world through the eyes of others and understand different experiences that occur.
Moreover, reading diversely is something that we should actively be encouraging children to do when they approach reading. Not only do we want all children the ability to see a reflection of themselves in fiction as well as the differences. It is just as crucial for children to see themselves as it is to see different family setups, religions, races, disabilities, or only different experiences.
Because of the recent conversations that have been encouraged by the Black Lives Matter movement, it proves that often Black authors aren't promoted as high as their white counterparts.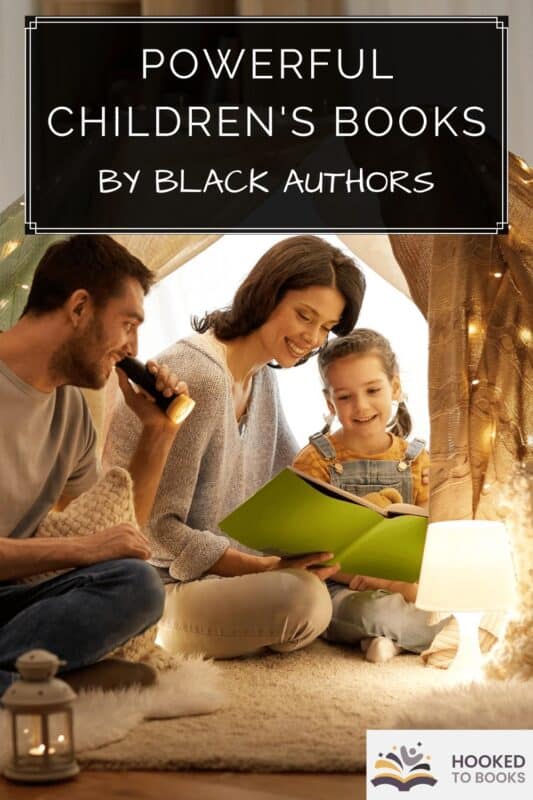 Whether it be for your child, a young person in your care, or even if you would like to dive back into children's novels, in today's post we want to exhibit 13 powerful children's books by Black authors.
These books range from picture books up to children's books about approaching their teenage years. We wanted to include as many children's books by Black authors as possible so that you can read their amazing works.
13 Children's Books by Black Authors
Sulwe By Lupita Nyong'o and Illustrated By Vashti Harrison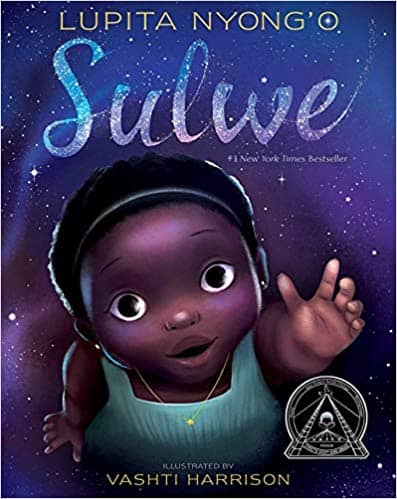 Written by the Academy Award-winning actress Lupita Nyong'o, is a picture book that confronts colorism, self-esteem, and the beauty that comes from within and self-acceptance.
The story follows Sulwe, who is darker than the rest of her family. This leads to her wishing for lighter skin to fit in. Soon Sulwe's mother tells her story that leads to Sulwe becoming self-empowered and accepting of her skin.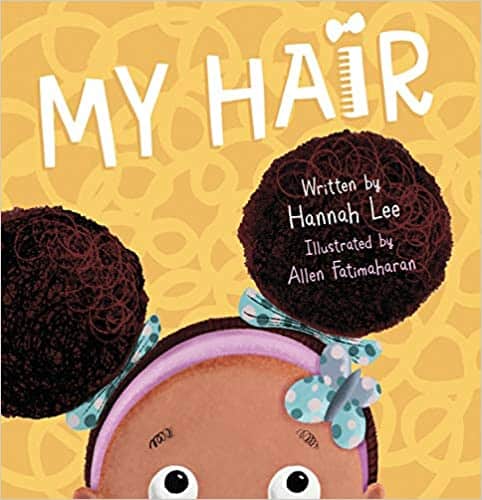 Hannah Lee's My Hair picture book presents one girl's journey to final the ultimate party hair. Checking out styles like dreads, twists out, braids, or a high-top fade. The story explores the joy that children have when they get to play with their appearance.
This story captures the excitement and wholesome experience of trying a variety of hairstyles in search of the perfect one.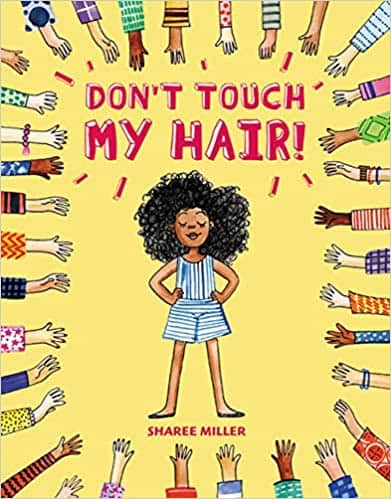 Don't Touch My Hair by author and illustrator Sharee Miller tells the story of Aria. Aria is a girl who wherever she goes people want to touch her hair. She can be in the street, and strangers will suddenly reach out to touch her fluffy curls. As you can imagine Aria has had enough.
This is a fun story that teaches children that it is okay to set boundaries. Not only that but to have autonomy over their bodies and hair especially.
Hair Love By Matthew A. Cherry and illustrated by Vashti Harrison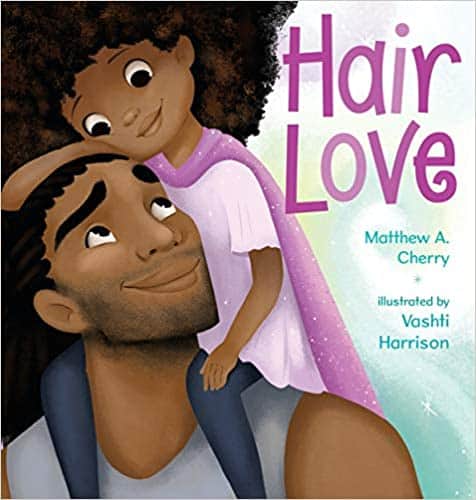 Written by former NFL wide receiver Matthew A. Cherry, Cherry creates a beautiful book focusing on the beauty of natural hair alongside the special relationship between father and daughter.
Zuri's hair has a mind of its own, but although Zuri knows her hair is beautiful when her mother does it, she feels like a superhero. But when her mother goes away, it's up to Dad to take over. During this time is when the beautiful moments between Zuri, her Dad and her hair happen.
Hair Love is a celebration of natural hair and the unique relationship between fathers and daughters.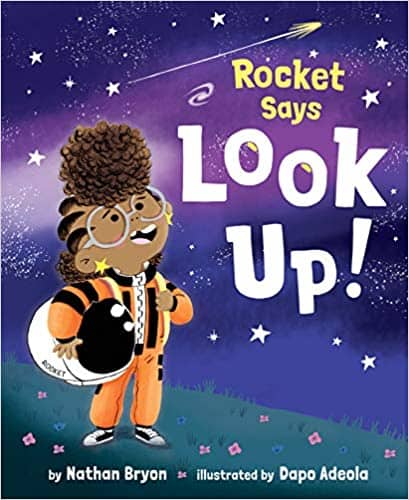 Rocket is an aspiring astronaut and wants everyone to appreciate and look at the stars just as much as she does. When it appears that a comet will be visible one night, Rocket is determined to get everyone to watch it with her for this once in a lifetime opportunity.
Nathan Bryon gives us the excitement that children have and showcases Rocket's enthusiasm. This story brings together her neighbors and family to witness the marvel that is the night sky.
Firebird By Misty Copeland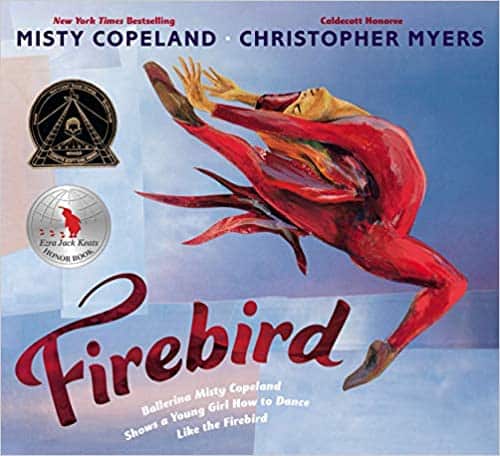 Firebird is a picture book about a girl who just doesn't believe in herself enough to dance. Misty Copeland's book turns it around to show that you should see yourself as a star.
Firebird is a story that reflects something every young person will go through when their confidence is fragile and they just aren't sure that they are good enough. Misty encourages you to have faith in yourself. Also through hard work and dedication, you can achieve your dreams.
Ghost By Jason Reynolds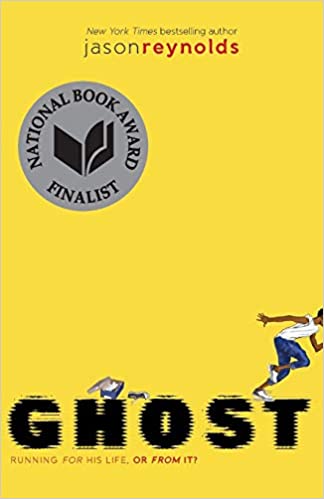 The first in Jason Reynolds, Track series, Ghost focusing on Castle Cranshaw who is otherwise known as Ghost.
Ghost is a runner. In fact, it's all that he has ever known. But he's never been put on the track team, that is until Ghost challenges the elite sprinter and wins the race.
Ghost is a novel that inspires you to never give up on your dreams no matter what your background is. It also shows us that you are more than your history, more than your parents or past, and more than the things you can by.
Ghost is a novel that shows you the importance of seeing your potential and believing in yourself.
Who says that children can't solve a crime?
When there is a murder in their high-rise building, The Tri, sisters Nik and Norva are on the case to solve whodunnit. This is the first book in Sharna Jackson's children's crime series. It is fast-paced, with a gripping mystery and a brilliant array of characters.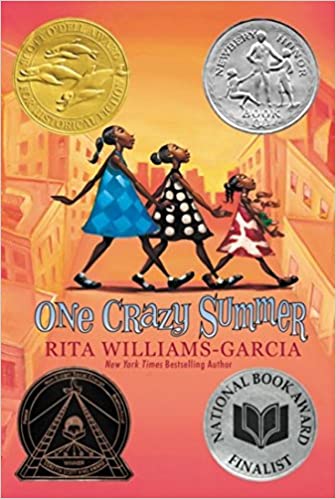 It's the summer of 1968 and 11-year old Delphine and her two little sisters, Vonetta and Fern are being sent to spend the Summer with their Mother. After Delphine's mother abandoned them back when Delphine was 5-years old, the girls haven't really spent much time with her until now.
However, when they arrive at their mothers, it is not a warm welcome they were thinking. Instead, their mother wants to send them to a nearby Black Panther Summer camp.
The novel focuses on the bond between sisters. It also gives some insight into how children play a part in the Black Panther Party.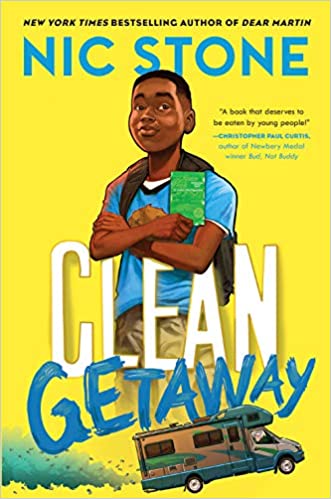 There is no denying that Nic Stone is magical when it comes to the book he is able to produce. Such gripping novels in both middle grade and young adult genres. Clean Getaway follows a young boy called William, who goes on an unplanned road trip with his Grandma.
The story is incredible, with the journey between William and his Grandma. Still, it considers the journey of coming to terms with the humanity of our heroes as well as self-realization and redemption.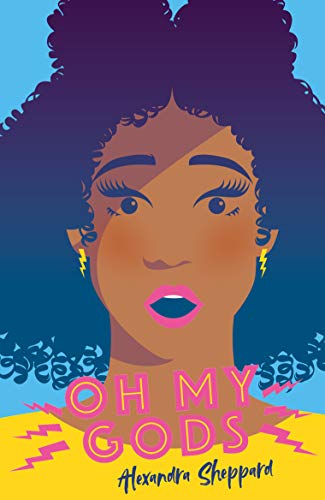 School is tricky enough, but imagine what it's like starting a new one when your the daughter of a God, and no one can know your secret. Not only that, but Helen also has to live and get on with her half-siblings. To make it harder they happen to be immortal Gods.
It's bad enough that Helen is part of two worlds. But to top it off she is trying to figure out where shes stands as well as keeping a massive secret.
This quirky and fun children's book by a black author is about a teenager from a family of Gods just trying to live a normal life.
New Kid By Jerry Craft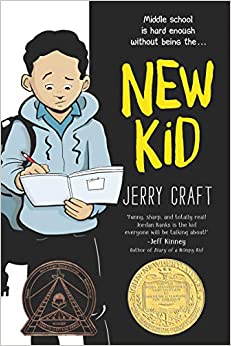 This book is a great insight into what it is like for kids when they are one of the few kids of color.
New Kid focuses on Jordan Banks, a kid with a passion for art and daring cartoons. In fact, he would love to go to art school, but his parents choose to enroll him in a prestigious private school.
This novel takes an in-depth look into what it feels like to be the odd one out. Jerry Craft creates an engaging and questioning novel that is hard to put down. Moreover, within the graphic novel itself, it raises the question of how children's books are marketed for white kids in comparison to their Black counterparts and the significant differences they encounter.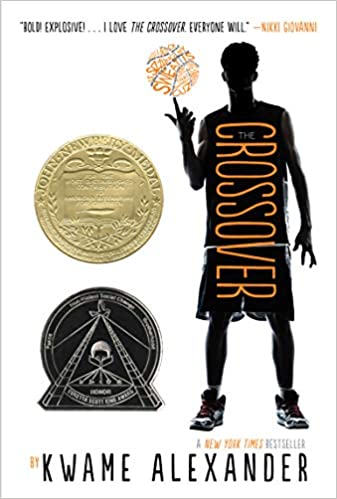 Written in verse, Kwame Alexander's The Crossover is a fast-paced and engaging story about family and brotherhood.
The story follows 12-year old, Josh Bell. He plays basketball with his identical twin JB. But soon Jordan notices that JB starts to see a girl he likes and Josh begins to worry.
The Crossover explores how Josh tries to find ways to cope when everything is changing. The one thing he knows for sure is basketball. This is a story about growing up and accepting that change happens and sometimes there isn't much we can do about it, except keep going.
There you have it! 13 powerful children's books by black authors that are definitely worth reading! What are some of your favorites? Share in the comments!

Check out these other great posts!