Have you ever heard anything better than the saying free books? I mean, we definitely have not. Truly—what on earth is as exciting as a free book?
Here at Hooked to Books, we're all about the simple pleasures. Plus, the only thing that could make getting free books even more exciting? Getting free books by mail.
We're rounding up our favorite resources for getting free books by mail, from getting free books for your kids to getting free books for your own bookshelves.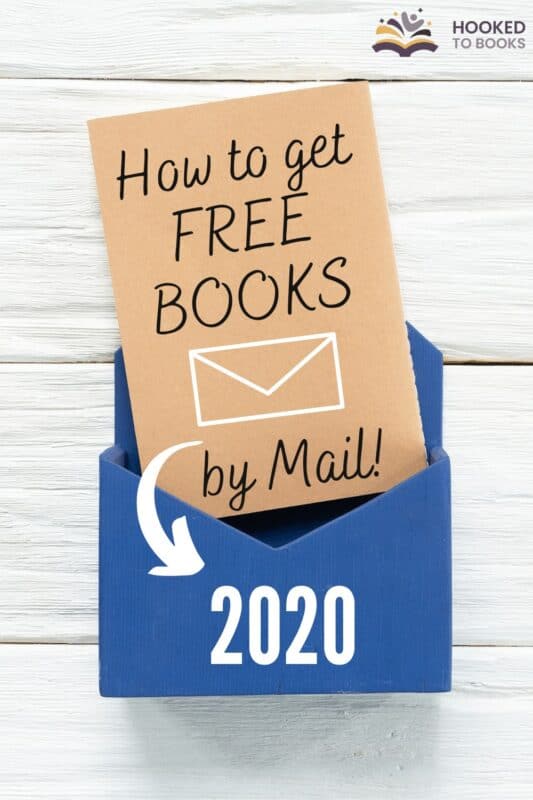 Whether you're wanting to enter giveaways or sign up for mailing lists, there are lots of options for you to choose from. Happy reading!
How to Get Free Books by Mail for Kids
Making sure that your kids are engaged with books and stories is definitely an important piece of raising a reading-obsessed teenager and adult.
Since children's literacy is so important, there are tons of resources around that send free books to kids. However, getting them sent to you by mail is a little trickier. Our favorite way to get free books by mail for kids is through Dolly Parton's literacy-focused nonprofit.
Dolly Parton's Imagination Library:
The country music superstar and self-proclaimed bookworm have been widely known for her philanthropy and for her love of literacy. With Dolly Parton's Imagination Library, Parton uses inspiration from her father—who wasn't able to read and write—to provide free books for children from birth to age five.
She believes in the value of storytelling and explained her reasoning behind Imagination LIbrary by saying: "When I was growing up in the hills of East Tennessee, I knew my dreams would come true. I know there are children in your community with their own dreams. They dream of becoming a doctor or an inventor or a minister. Who knows, maybe there is a little girl whose dream is to be a writer and singer. The seeds of these dreams are often found in books and the seeds you help plant in your community can grow across the world."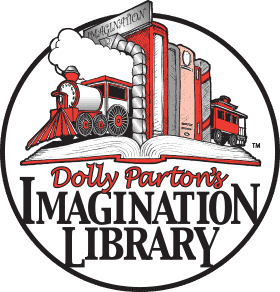 Dolly Parton's Imagination Library sends books each month to those who register for the program, and there is availability across the United States, the United Kingdom, Ireland, Canada, and Australia.
With over 1 million kids registered and over 143 million books sent, it's a great program to get free books for your kids delivered right to your door. You can check registration availability here, and donate directly to the cause right here.
How Else Can You Get Free Children's Books?
While there aren't a ton of resources that regularly offer free books for kids by mail, there are also a lot of resources to download free children's books in e-book or PDF form. Some of our favorite resources for finding free children's books elsewhere are:
Read Comingo: When you sign up on Read Comingo (for free!), you'll immediately have access to a completely digital library of bilingual books for your kids to enjoy. In the past, Read Comingo offered some mailers. But, as of 2023, Read Comingo is fully digital to allow for wider access for any family who wants to promote bilingual reading.
Barnes and Noble Summer Reading Program: When your kiddos read eight books during the summer and fill out a summer reading list through Barnes & Noble, they can trade in their reading list for a free book. While this is only a seasonal offering, it's definitely a great way to promote more productive summer days!
How to Get Free Books by Mail for Adults
If you're a big-time reader like we are, you know that there are few things as satisfying as cracking open a new physical book copy.
Books can be pretty pricey—so if you don't have an e-reader that you like to use, it's always a good idea to try and find new ways to get free books in the mail.
Your local library
While not all libraries offer this service, there are many libraries around the country that offer free books by mail opportunity for library cardholders. For these, all you need is a library card and an address!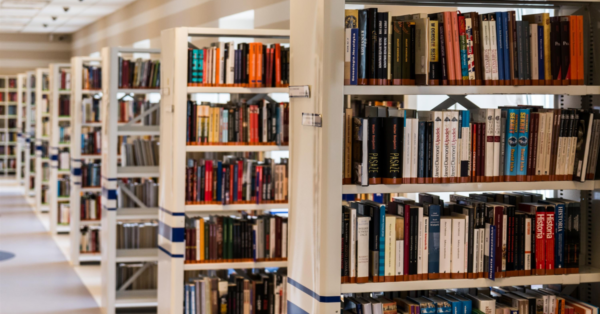 Check out your local library to find out whether or not your library offers free books by mail, and ask them for their favorite resources to receive free books locally, too! The books by mail feature are usually found in bigger city libraries, but it's worth a shot no matter where you live.
With the BookCrossing platform, you'll join a community of almost 2 million readers who love to read just as much as you do.
Their mission is to make the world "one big free library," and users are encouraged to tag their books with a BookCrossing identification number and follow their journeys around the world.
You can either "hunt" for books that have been released into the wild by checking the BookCrossing site or pay minimal shipping through media mail to send or receive books from other members.
By using BookMooch, you can trade with others around the country to swap and read books that you don't already have in your personal library. The service itself is completely free, you just pay the shipping!

It's a great way to expand your library, gain community, and get books basically for free. The BookMooch program is also incredibly awesome since you get to pick the books you want to read and give away.
Publishers are always a great avenue for finding free books, and they're known to run some great rewards programs. Penguin Random House's rewards program—First to Read—is top-notch, free, and easy.
All you have to do is sign up for an account, buy books, accrue points, and then trade in your points for free books. Voila! So easy.
Entering Giveaways to Get Free Books By Mail
One of the absolute best ways to get free books in the mail? By winning them!
While entering giveaways isn't a definite way to get free books, it's also always worth the shot. While a lot of free book programs for adults are through e-pub formats, one of the best ways to receive free physical copies is by entering all of the giveaways that strike your fancy.
Here are some of our favorite places to enter book giveaways.
The ever-popular Goodreads platform is rife with giveaways at all times, making it one of the best choices for entering giveaways!
The site runs tons of giveaways per week, and almost all of them have lots of winners. No matter your reading style of preference, you can find a book that suits your tastes and then enter to win it.
Bookstagram—or the popular section of Instagram filled with users who post about their books and reading habits—is constantly full of giveaways.
Simply follow your favorite book Instagrammers, follow the #giveaway hashtag on Instagram, and enter any giveaways that interest you.
Entering bookstagram giveaways are also particularly awesome since you'll usually only follow Instagrammers who like similar books to you—making the giveaways that much more fun.
Other Ways to Get Free Books
While getting free books in the mail is definitely our favorite way to do it, there are plenty more resources for free books on digital platforms. If you're okay with reading via e-readers or on your phone, bookmark these sites for free books sent directly to your devices:
Netgalley: On Netgalley, you can request new releases before they're released! Anyone can sign up for an account on Netgalley, and the more reviews you write the more likely you are to get approved for the books that really interest you. You also might get lucky, since some books are immediately available for download! Netgalley is an excellent resource for those who are particularly interested in new releases.
Libby and Overdrive: The best way to get free books is through your library. Most of your community's libraries are connected to digital platforms like Libby and Overdrive, which give you access to pretty much any book you could ever want at the touch of a library card.
Kindle Unlimited: While Kindle Unlimited isn't completely free—it's actually $9.99—it gives you access to over a million books, which actually evens out to more than free in our books!
We love reading books at Hooked to Books (obviously), and we particularly love finding ways to read for free. Do you have a tried-and-true method for finding free books? Share with us in the comments!
Check out these great posts!