Whether you are on a strict book buying ban, have absolutely no more space for books at home, or currently counting the pennies until payday, we all know the struggle of not being able to buy all the books we want when we want.
We may be bookworms and lovers, but sometimes being able to buy books and support our favorite authors is a luxury we can't always enjoy.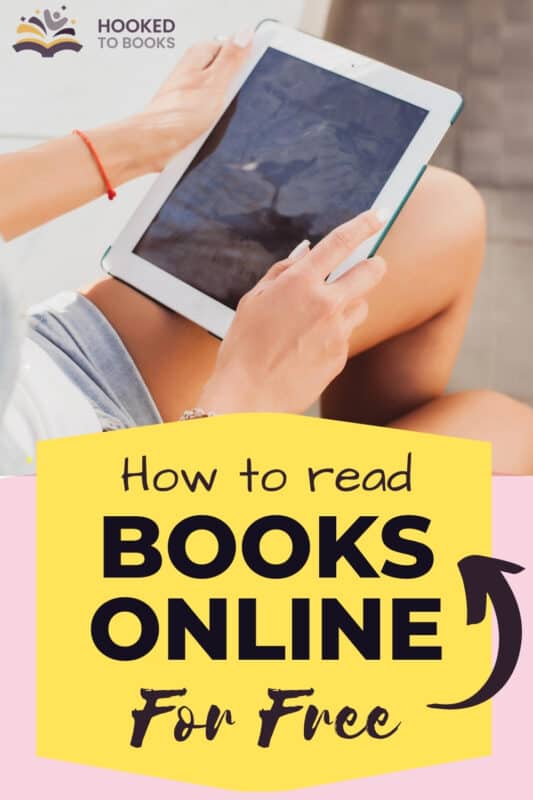 After all, let's admit it; at times books can be expensive or inaccessible and we don't always have the extra cash or shelf space to spare right now.
So even though we love books and crave the next in a series, or the latest releases or attempting to catch up on the backlist of a new favorite, sometimes buying books just isn't possible.
This is when the dilemma often appears. How can we as readers keep supporting some of our favorite authors when we aren't able to purchase the book?
How can we access books online for free without resorting to looking on pirated sites that often harms the author more than we realize? Is there a way to read books online for free?
In today's post, we are going to do just that as we plan to explore all the ways you can read books online for free while still supporting the author and without damaging our bank accounts or overcrowded bookshelves anymore.
Whether you are planning to read from an e-reader or kindle, phone, laptop or even your computer, we plan to explore all the ways and where you can find and read books online for free!
1. Libraries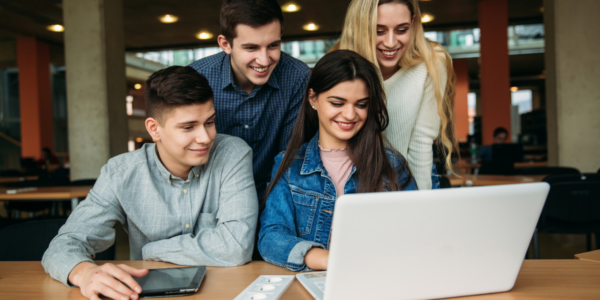 With the recent pandemic occurring globally due to Covid-19, many libraries are currently closed.
Whether that be due to nationwide or local lockdowns, libraries not being able to open due to staff shortages or simply taking the precaution to close temporarily until infection rates are lower.
Our primary way to access books for free has essentially been closed off for a lot of us bookworms, which for some was our only way of accessing our beloved books in the first place.
However, one thing that you may not realize is that you can borrow books from your library online for free, and sometimes even audiobooks too!
It's the time to put on your detective hat and see if your library either has an online catalog you can peruse through or if they are connected to a few apps which will allow you access to books.
The two apps that I've found from my local libraries have been either BorrowBox or Overdrive.
Both apps allow you to take books out, renew them if you need a little more time and return them without leaving the comfort of your home.
You can also send books to read on your kindle or your laptop computer if you prefer.
The great thing about reading books online for free from your local library is that authors still get paid when you borrow one of their books just like they would when you borrow a physical copy.
Also, if you forget to return a book you don't have to worry about paying those late fees as once time has elapsed over the due date often the book will automatically check itself back into the library system!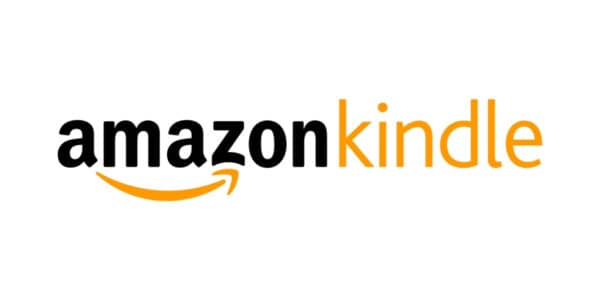 Although it is not just libraries that allow you to read books online for free, even companies like Amazon are opening access to their digital catalog for customers to 'purchase' for their kindle or kindle app.
This means that once you've selected your free copy, it is permanently saved, and there is no need to return it.
Even if you don't have a Kindle, Amazon still offers the Kindle app for free via the app store for iOS users or the google play store for those on Android, which means that even then you can still take the offer of a few free books and samples.
However, Amazon's catalog of free books to read online is slightly limited, since the majority of works being made free are those whose copyright has expired.
So, if you're keen on brushing up with the classics from Shakespeare and Aristotle to Charles Dickens and the Brontes then this might be the perfect way to actually read them.
But, sometimes it's a good idea to regularly check out Amazon's catalog of free books that you can download to your account as publishers will occasionally throw a freebie out there for anyone to read.
Often this is done to promote a new author or series that they want everyone to have a chance to taste.
For example, back in June Bloomsbury put up Samantha Shannon's The Pale Dreamer novella for everyone to read and download.
3. Author Sites
It may seem slightly counterproductive for authors to be uploading their works for free on their websites, but it can actually be a brilliant way for a reader to decide if an author is for them.
It's not just novels either as some authors not only write but pen graphic novels that they have no intention of actually publishing so are happy to share their work. Or share deleted scenes or short novellas from their published work for their readers.
Two notable young adult fiction authors recently have done this to great success. Alice Oseman releases her graphic novel Heartstopper's installments, which follows the relationship of two teenage boys Nick and Charlie, who briefly featured in her debut novel, Solitaire.
Although now the series has been picked up by her publisher and published in physical format, Alice still regularly updates the series via tapas, meaning readers don't have to purchase a physical copy if they don't want to.
Another author known for publishing her work on her author site is Lauren James, who recently published an entire novel on her website titled, An Unauthorised Fan Treatise.
Although the story is now complete, Lauren James has kept it available for readers and features other short stories and deleted scenes on her website.
4. Edelweiss and Netgalley
However, it's not just books that have already been published that you can read online for free as proofs and early access copies have become a key marketing tool for many publishers to build up hype for their authors.
Websites such as Edelweiss and Netgalley have digital advance copies available for readers to request and read in exchange for a review.
Netgalley is a particularly good choice, as when you get approved by the publisher you can read on their app or have a copy sent directly to your kindle app.
This is great as via their app they have recently begun to offer early access to audiobooks too so are making reading even more accessible.
However, Edelweiss and Netgalley both work on percentages meaning that if you are requesting and being approved for a lot of books then you have to make sure you supply a review.
Otherwise, your percentage score is lower and you may not get approved for more until you've supplied a review or two.
Despite this both services are a great way to get your hands on your favorite authors' books for free and before they are even out yet or even discover new authors too!
For Netgalley though, they not only offer books before publication but sometimes offer books that have already been released.
This happened recently with the release of Disney's adaptation of Artemis Fowl, with the novel being released on Netgalley once more for reviews too.
5. Wattpad
Another way to read books online for free is Wattpad.
Though Wattpad is primarily used by writers who haven't published their works or are often unagented or simply writing and sharing their stories for fun, there have been a few stories on there that have subsequently been published.
Wattpad is a great way to discover new authors and their works before they may ever be published!
With thousands of stories available to read for free, this makes it the ultimate way to get your hands on free books to read and support a new aspiring author at the start of their careers.
We've already written here this month about books that originally started as Wattpad stories so if you're interested where to start, check it out.
Overall, even though books at times can be expensive or inaccessible, there are many ways to get your hands on them and read for free online while still supporting authors.
Whether their books are published, about to be published and even authors whose novels are simply starting as a bit of fun and haven't been picked up yet.