Edith Wharton was an American author, designer, and playwright. Born in 1862, she lived during a time where women's only acceptable role in society was to be a good wife and mother.
Coming from the upper-class aristocracy of New York, these rigid societal expectations were even stronger for Wharton, yet she managed to break free and become one of the most celebrated writers in American history.
In 1921, she became the first woman to win a Pulitzer Prize. Wharton died in 1937, but her legacy has remained throughout the decades, and she was placed into the National Women's Hall of Fame in 1996.
Today, her most popular works, such as The Age of Innocence, The House of Mirth, and Ethan Frome, are regarded as classics. I adore these three titles (which is why they're at the top of this list), but there's much more to Edith Wharton's repertoire than you might realize.
Here are my top seven recommendations for Edith Wharton books you should read. Enjoy!
Best Edith Wharton Books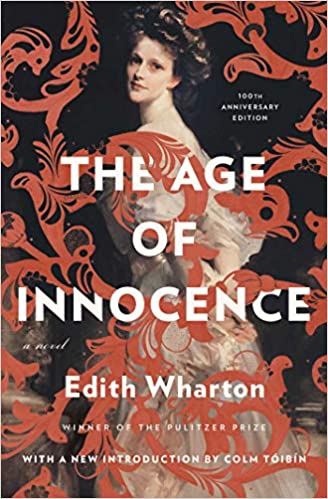 The Age of Innoce transports the reader into the 'Golden Age' of New York. It was a truly exciting time, yet a time when society's rigid rules dominated, and anyone who lived outside of these rules was ostracized and shamed.
The story follows Mr. Newland Archer and his upcoming marriage to the beautiful and upstanding Miss Mary Welland. Their families have decided their future for them, and it's now Mr. Archer's duty to ensure Miss Welland is cared for, for life.
But when an enigmatic countess appears on the scene after fleeing her ex-husband's grip, Mr. Archer falls under her spell.
Now, he must make a decision that will shape not just his own future but the future of two powerful, aristocratic New York families. Will he choose sensibility, convention, and duty, or will he follow his burning passions and invite a scandal that could destroy him.
The Age of Innocence was Edith Wharton's twelfth novel and also her most successful. Wharton was well established in her career at the time it was published, and she had already gained respect from her peers and publishers alike. This book solidified her place in history as the first woman to be awarded a Pulitzer Prize.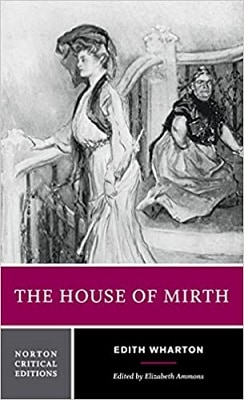 The House of Mirth vividly depicts the social, economic, and moral restraints placed upon a woman at the turn of the 20th century in New York. It tells the tale of the beautiful, charming, and sophisticated Lily Bart, who has no shortage of wealthy suitors.
But as the clock begins to tick and she remains unwed, her footing in high society begins to destabilize. A woman without a husband, especially a woman without the backing of a rich father, is seen as unacceptable and even scandalous.
While Lily is sought after by many an eligible gentleman, something stops her from entering the confines of a marriage. Could her fiercely independent spirit be her success, or could it be her downfall?
The House of Mirth was first published in 1905. It made waves at the time by challenging the rigidly defined roles of women in society. It portrayed a strong female character with defiant freedom of expression and thought, something which had rarely been celebrated in the past.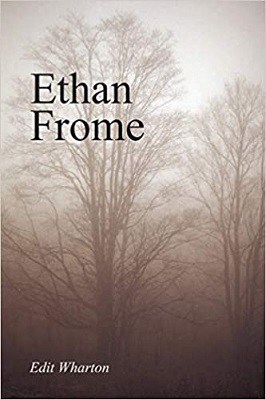 Ethan Frome lives a hard life on his failing farm, struggling to make ends meet. With his difficult and overbearing wife, Zeena, he is unhappy both in work and in love.
But when a relative of Zeena's enters their household, everything changes for Ethan. Mattie Silver is a vibrant, energetic, and beautiful young woman, and she feels like a breath of fresh air in Ethan's stagnant home. He quickly falls for her and the freedom, passion, and excitement she represents.
But in a time where scandal spells ruin on a family, and with a ruthlessly controlling wife to contend with, can Ethan ever live out his inner desires and truly be happy?
Ethan Frome is a book that delves into the struggle between social conventions and raw passion. It analyses what it means to live in a society that demonized human instincts, emotions, and behaviors. It's distinct from Wharton's other works in both theme, setting and tone, but has still become one of her most well-loved works.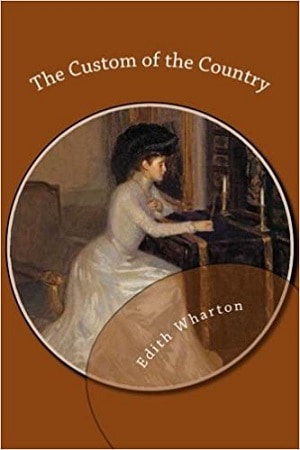 The Custom of the Country follows the tempestuous Undine Spragg and her incredible exploits, which take her all the way from New York to Europe. Undine is quite an unlikeable protagonist; she's undeniably vain, selfish, and entitled, yet she's simultaneously captivating and fascinating.
The reader follows Undine on her adventures within the world of America's new money elite; through her passionate affairs, bitter marriages, and refusal to live within the confines of societal pressures.
First published in 1913, The Custom of the Country is considered by many of Edith Wharton's fans to be her masterpiece. Much of this spellbinding tale is inspired by her own life and travels and allows the reader a brief glimpse into her personal world.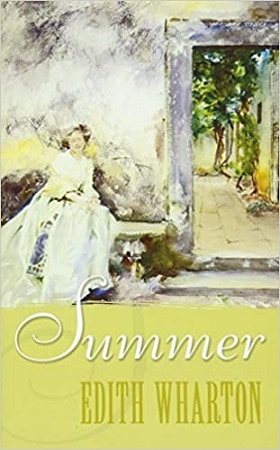 Charity Royall is a sheltered and naive young woman who comes from humble beginnings. But when she meets an ambitious and educated man of the world named Lucius Harney, her life is changed forever.
He shows her things she thought were never possible, and she begins to blossom into a new, liberated version of herself. But despite her desire to be a free, independent woman, her past still hovers over her like a dark cloud that she's unable to shake.
When Summer was first published, it was seen as something of a sensation. It's unabashed depictions of sex, scandal, and female liberation welcomed a whole new era of the way women were perceived in literature. Wharton herself described Summer as a "Hot Ethan" and declared it one of her own personal favorite works.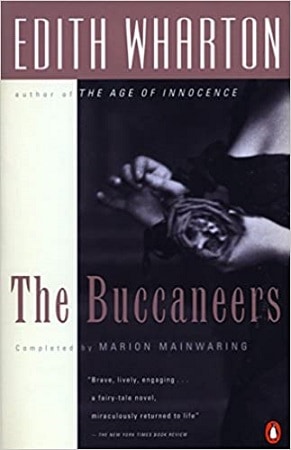 Nan and Jinny, the St George sisters, have everything they need, except one thing. They are both exceptionally beautiful and incredibly wealthy. Still, despite these gifts, they lack the status of old money and aristocracy that they need to make their way in the elite circles of society.
But when Laura Testvalley is hired as Nan's governess, she concocts a plan to help elevate the sisters to heights they'd never imagined. The sisters are set loose on the British Aristocracy across the pond, and they immediately make waves. The princes, dukes, lords, and other titled gentlemen are enamored not just by the sister's beauty but by the incredible wealth that they have at their disposal.
The Buccaneers paints a detailed picture of what life in high society was like on both sides of the pond at a time when the world began to turn its back on rank and inherited status.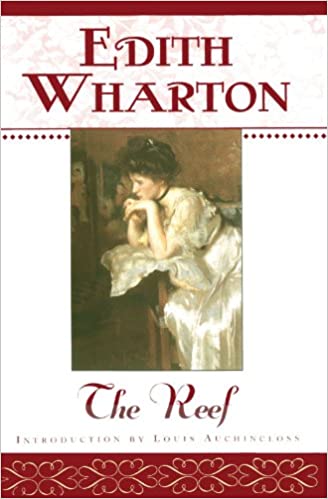 Set across the pond in London, The Reef follows the story of George and Anna, a promising couple engaged to be married. George is a young and eligible gentleman, and Anna is a bereft widow in need of a husband.
But both parties are unsure about their upcoming nuptials. George has a brief fling with a kind, working class woman named Sophy. Sophy later goes on to meet Anna's stepson Owen, who falls head over heels for her. Despite society's expectation that he marries within his own upper class, Owen is determined to make Sophy his bride.
Upon discovering Sophy's affair with her husband to be, and her unexpected relationship with her stepson, Anna is in turmoil. Her heart and her allegiances are torn, and she must navigate her next steps very carefully to avoid a lifetime of bitterness, resentment, and familial discord.
The Reef is another classic example of Edith Wharton's unrivaled talent for depicting the mood of her time. Again, she paints a descriptive portrait of society's rigid and unreasonable expectations at the start of the 20th century.
Conclusion
These seven spellbinding Edith Wharton books were considered contemporary classics of their time, and they're still adored by readers worldwide. She wrote over 40 books during her 40 year career and has an incredibly varied collection of works.
The selections in this article are a great place to start, but there's plenty more of Wharton's fascinating stories to explore.
What are your favorite Edith Wharton books? Let me know in the comments below!
Check out these other great posts!