A "classic" book is one that's generally seen as outstanding, noteworthy, and impactful in some way. Perhaps it's a regular in the Top 100 lists or hailed as a must-read, bucket list novel.
But as well as being outstanding pieces of literature, when most people think of "the classics," they think of older books written at least several decades ago.
But thankfully, fantastic authors never stopped producing groundbreaking works of literature. Even today, novels are being published that will be thought of as "classics" in the future.
But there's no sense in waiting another 30 or 40 years to read these highly acclaimed books. That's why I've put together this list of my top ten picks for modern classics that are well on their way to becoming absolute, outright classics that will stand the test of time.
Best Modern Classics
First Published in 2001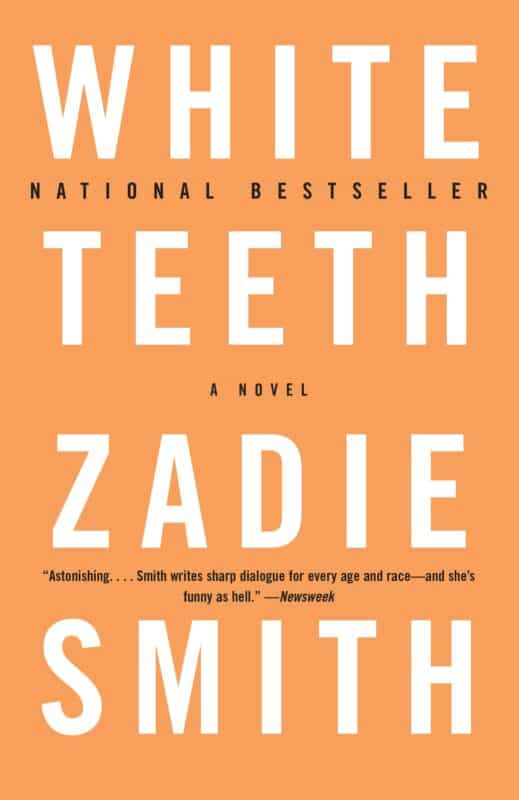 White Teeth is the debut novel from author Zadie Smith which caused a huge stir in the literature world. Critics were floored by her unique, muti layered style, and the book immediately earned itself a place on the PBS' Great American Reads list.
The story follows a pair of World War II veterans named Archie Jones and Samad Iqbal. After facing the horrors of the war, they find themselves back in England, living in the rapidly transforming and overwhelming city of London. Both men must now find their way as civilians in a fast-paced and chaotic world.
For Archie, that means a second marriage to Clara Bowden, a 19 year old ex Jehova's Witness from Jamaica, who bears him a daughter named Irie.
Samad also finds a wife, through an arranged marriage with a woman a fraction of his age. They have twin sons, but the path of fatherhood is a challenging one for Samad, and he leans into his long-forgotten Islamic faith when times get hard.
White Teeth is a beautifully endearing tale of these two men's struggles and victories in London; a place where the remnants of the great empire clash against fast-paced, modern multiculturalism.
First Published in 2005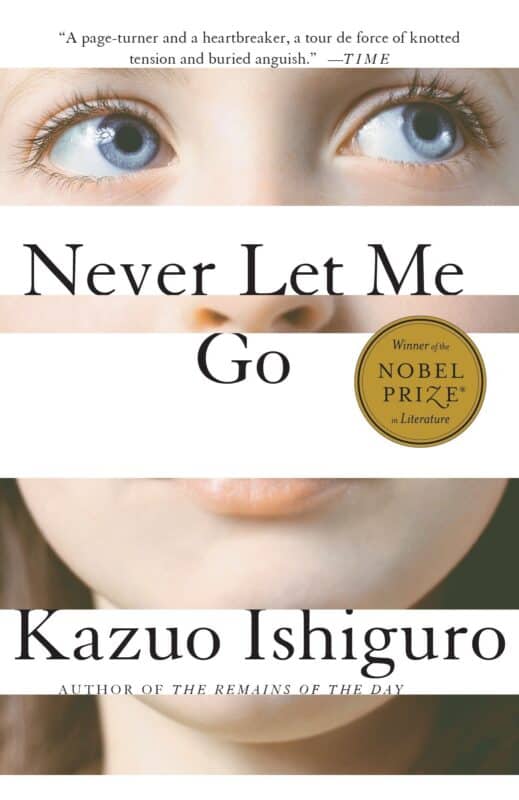 Never Let Me Go tells the tale of three children, Kathy, Ruth, and Tommy, who attend an exclusive and secluded English boarding school named Hailsham.
On the surface, Hailsham appears to be like any other prestigious boarding school, but as the tale unfolds, we see that there are some unusual rules and practices taking place.
The story follows the children as they grow up over the years, but it's only after leaving the safe haven of the school that they begin to see the truth about the kind of place that Hailsham really is.
In this unsettling and highly suspenseful story, it's the children's shared history and plight that unites them.
British/Japanese author Kazuo Ishiguro won a Nobel Prize in Literature for this outstanding novel of morality, innocence, and the worth of human life.
First Published in 2016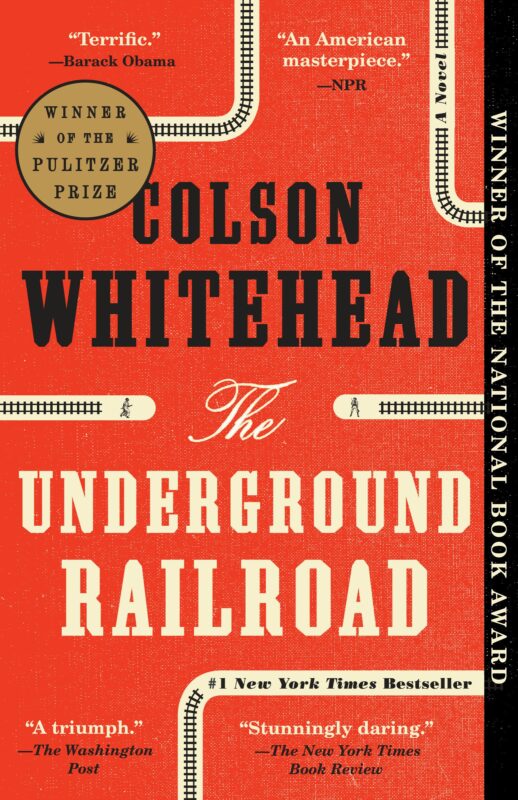 Underground Railroad tells the tale of Cora, a young enslaved woman in the deep American south, and her harrowing battle to find freedom.
Cora was always seen as the outcast, even amongst her fellow slaves. And now that womanhood is on the horizon, things look set to go from bad to worse.
But then, a young slave named Ceasar appears, fresh from a plantation in Virginia. He tells Cora about a mysterious Underground Railroad and asks her to run away with him.
Desperate to escape her painful existence, Cora joins Ceasar on his dangerous mission, but things get off to a terrible start when she's implicated in a young white boy's death before they can even escape the plantation grounds.
Now, they're forced to flee, and there's a lot of bloodthirsty white persecutors on their tail, all hungry for revenge.
Colson Whitehead won the Pulitzer Prize, the Author C Clarke Award, and the National Book Award with this bestselling modern fantasy novel. Well on its way towards "classic" status, this story is a potent mix of historical fiction and classic fantasy that reminds us of the genuine horrors of the not so distant past.
First Published in 2013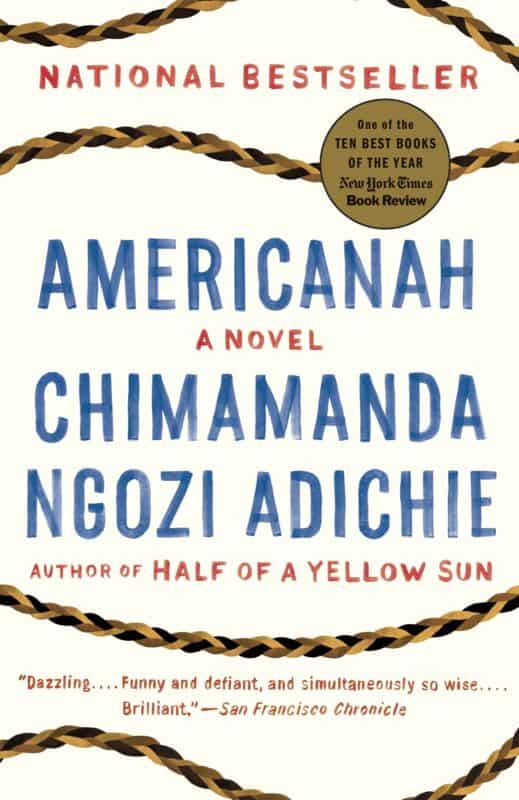 Americanah is the thought-provoking tale of a young Nigerian couple, Ifemelu and Obinze, who leave the military-ruled state of Nigeria and head to the West in search of a better life.
Ifemelu heads to America, where, despite being beautiful and academic, she's quickly faced with the challenges of what it means to be black in the USA.
Obinze hoped to follow her, but in the aftershock of the 9/11 terrorist attacks, he's denied a visa.
Instead, he heads to the UK, where he falls into the dangerous world of undocumented immigrants on the gritty streets of London.
For fifteen years, the pair live separate lives in their new countries, but then a twist of fate brings them back together in their native land of Nigeria. Things are different there now; democracy has finally been restored, and they feel a great sense of hope for the future. They begin to fall back in love with each other and the country they once fled.
Chimamanda Ngozi Adichie's Americanah documents a couple's struggles to make it in an unforgiving world. It's a story of immigration, identity, race, and love that received huge accolades when it was first published in 2014. It's been hailed as one of America's best loved novels by PBS Great American Reads.
First Published in 1987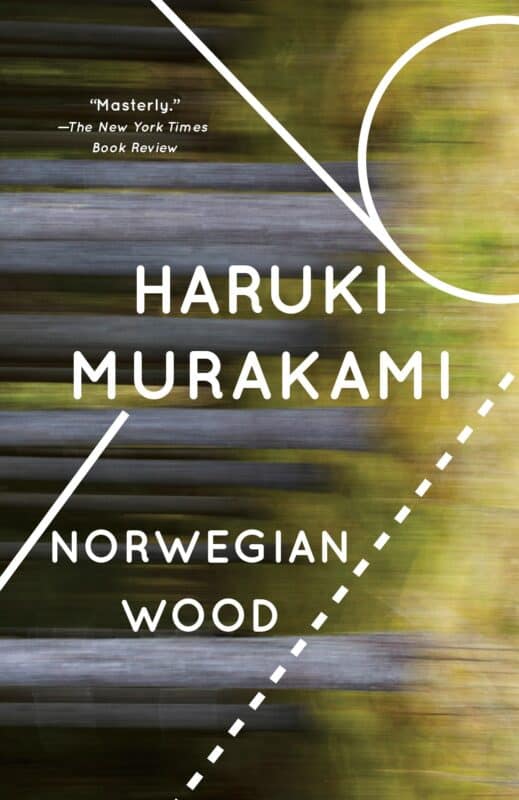 Toru is devoted to the beautiful and introspective Naoko, but their relationship has never really recovered from the tragic death of their close friend. Naoko becomes increasingly distant, and Toru, a normally studious and measured student by nature, finds himself being pulled in a new direction. He meets a sexually liberated and wildly independent young woman who casts an enticing spell over him.
First published in 1987 for Japanese readers, Norweigian Wood has since become a global bestseller and has been translated into fifty languages. It's a captivating coming of age story that uses spellbinding imagery to tell a tale of love, sex, and exploration.
First Published in 1997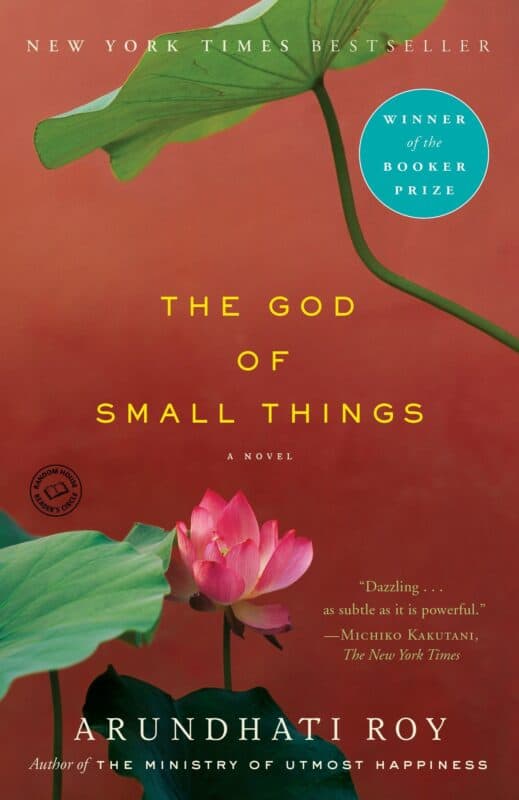 Set in 1969 in Kerala, India, The God of Small Things is a heart-wrenching story of two strong-willed children, Esthappen and Rahel, and their devoted yet troubled mother, Ammu.
When the children's English cousin Sophie Mol comes to visit, a tragic event shakes their family to its core. What follows is an interconnected tale of illicit love, life-changing tragedy, and profound loss.
Now in adulthood, Esthappen and Rahel must battle to reconcile their scars from the past. Will they find peace, or will they stay swimming in a sea of regret for the rest of their lives?
The God of Small Things is a hugely celebrated debut novel by Indian author Arundhati Roy. It made waves across the literature world, becoming a regular fixture on the New York Times bestsellers list and winning the Man Booker Prize.
First Published in 2003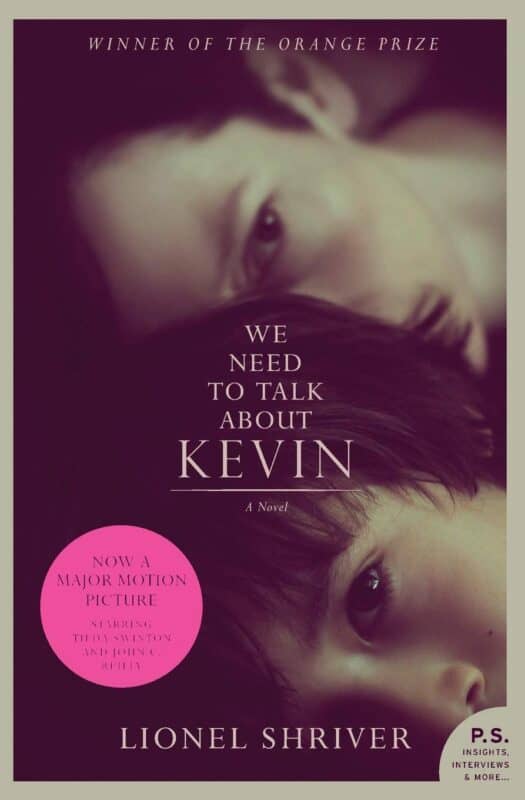 Lionel Shriver's 2003 novel explores the devastating aftermath of a fictional school massacre. The perpetrator is a teenager called Kevin, and now his mother must embark on a dark and unsettling journey to uncover the reasons behind her son's deadly actions. She grapples with the love she has as a mother, along with feelings of horror, shame, and regret at his heinous crime.
We Need to Talk About Kevin became an instant bestseller at a time in our history when violence and school shootings became a common fixture on the daily news. The novel was an international bestseller and went on to win the 2005 Orange Prize for female authors. It's also been adapted into a major motion picture.
First Published in 2019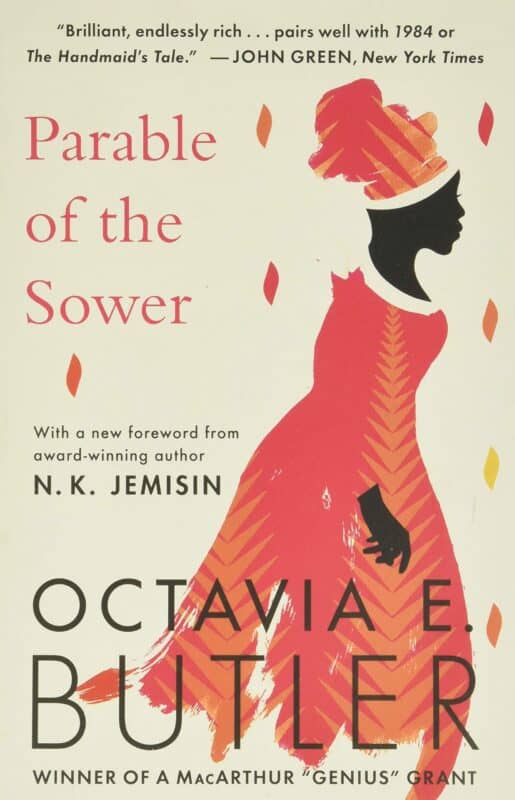 In a futuristic, dystopian Los Angeles, Lauren and her family are clinging to what little hope they have in a city marred by terror and chaos. They live in the last remaining safe zone, walled off from the destruction around them until a life changing event forces Lauren out into the terrifying city streets.
To add to her challenges, Lauren has hyper-empathy, a condition that is both a blessing and a curse. She's profoundly sensitive to the plight of others and cannot ignore another human being in pain.
If she and her family are to survive, Lauren must learn to make her voice heard as she battles to protect everything she holds dear.
This eye opening dystopian novel presents an unsettling future that feels eerily possible in our own tumultuous world of today. It's a story full of warnings for what the future might hold, but it's also a story of profound hope and a victorious tale of the power of the human spirit.
First Published in 1993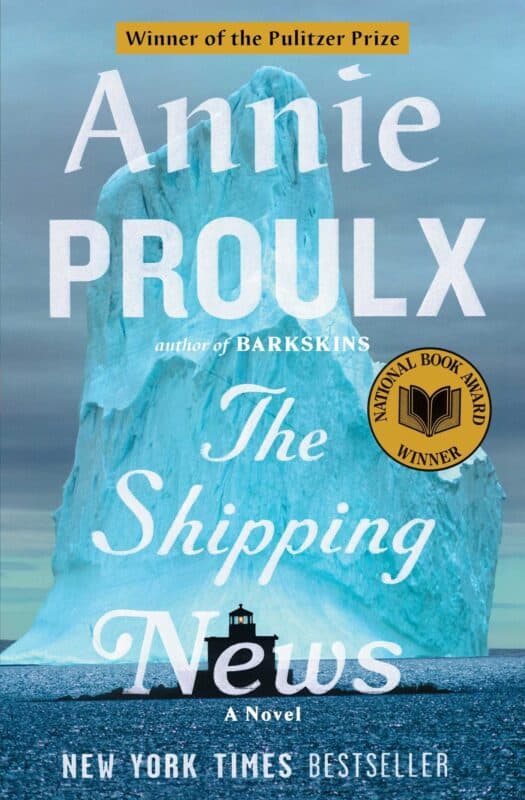 Quoyle is an ugly, low down newspaper hack whose cheating wife has recently met her just deserts. He's clinging to his routine when his well-meaning aunt convinces him to abandon his work life and return with her and her daughters to the beautiful coastal region of Newfoundland. Here, in his ancestral home, he tries to rebuild his life.
But it's no east for Quoyle. Newfoundland is a beautiful yet bitterly cold and isolated place. The few remnants of industry are struggling to survive, and the town suffers from chronic unemployment. But one day, Quoyle gets lucky; he finds a job reporting the shipping new for the local weekly paper.
As the cold nights get even colder, Quoyle and the rest of his remaining family members must each reassess their lives and battle with their long-buried demons.
The Shipping News is a heartwarming, intriguing, and endearing novel about a man who must restart his life all over again in an unfamiliar land. Ann Proulx draws the reader into this intensely addictive book and has us longing for the protagonist to win in his fight for a new life.
It was an instant hit and went on to win the Pulitzer Prize, the US National Book Award, and several other accolades. It was also adapted into a blockbuster movie of the same name.
First Published in 2018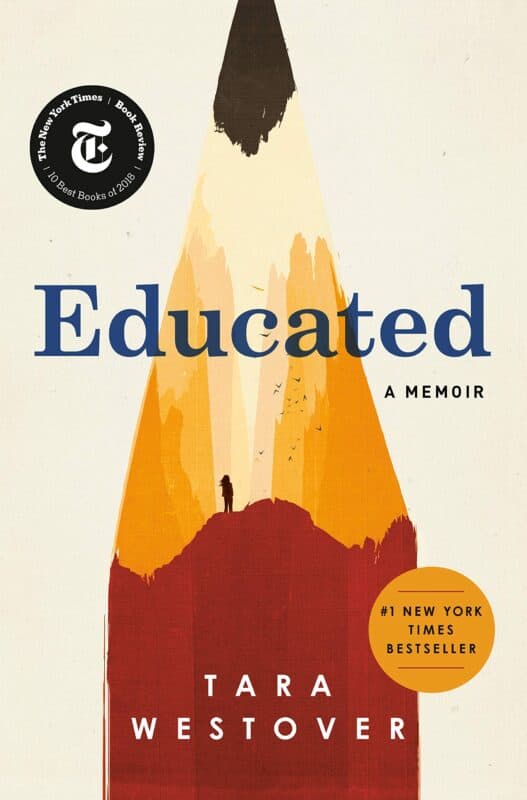 Educated is the incredible true story of Tara Westover, the daughter of mountain survivalists from remote Idaho. She spent her childhood deeply isolated from anything or anyone in mainstream society. She never received a sliver of education and couldn't even comprehend the concept of a classroom or a teacher.
But when one of Tara's elder brothers does the seemingly impossible and manages to secure a place in a college, it ignites something inside of Tara. She's desperate to escape her confined and isolated world and is thirsty to learn all the things she's missed out on so far in life.
She embarks on a truly remarkable journey that takes her across oceans and continents to the world's most respected universities. Through the power of education, she achieves the unimaginable, yet at the end of it, there's still a longing for the place she calls home.
This spellbinding memoir tells the heartbreaking true story of one woman's unbelievable determination despite the incredible odds stacked against her. It received international acclaim and went on to win the PEN/Jean Stein Book Award and Los Angeles Times Book Prize. It was also hailed as one of the Ten Best Books of the Year by the New York Times and made it onto both /Barak Obama's and Bill Gate's ultimate books list.
Check out these other great posts!
The Ultimate Guide to Romance Tropes
7 of The Best Young Adult Horror Books
7 Books About the Holocaust You Should Read
Where to Read Books Online For Free