The music lovers among us will already be familiar with Spotify. It's the world's most popular music streaming service, which gives you unlimited access to millions of songs.
But it's not just music that you can listen to on Spotify; they have a fantastic selection of podcasts, and yes, there are tons of audiobooks too.
But if you're not already listing to audiobooks on Spotify, you might be wondering what kind of selection they have and the best way to find what you're looking for.
Since Spotify doesn't have a dedicated audiobook genre, it's not always super easy to locate them and choose the perfect audiobook for you. It's not like Audible, where there are thousands of audiobooks neatly organized into sections. Getting the most out of the audiobooks available on Spotify takes a little more know-how. That's why I've put together this handy guide to make searching for audiobooks on Spotify quick and easy.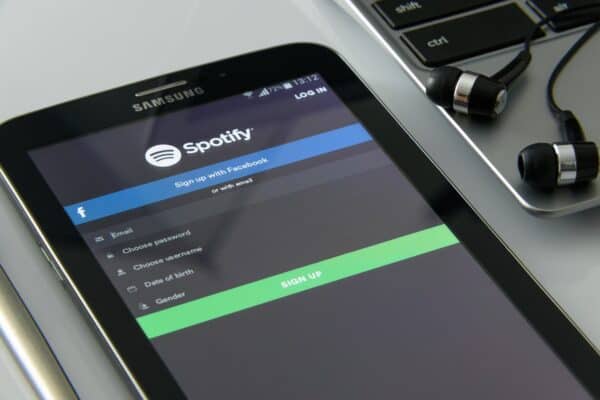 The Best Ways to Find Audiobooks on Spotify
#1. Try Searching Under "Playlists"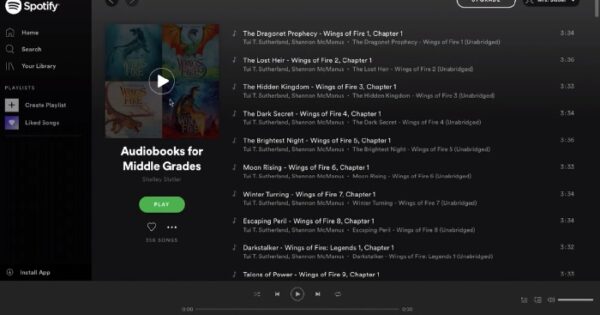 If you're looking for music inspiration on Spotify, your first stop might be to head over to playlists, and searching for audiobooks is not different. Playlists are one of the best places to start since there are tons of audiobooks all in one place, making it much easier to browse.
In the search bar on your app, simply type in the word "audiobooks." Some autosuggestions will pop up, but head down to the "see all playlists" tab to view the full list of audiobook playlists on offer.
Spotify has a few officially curated audiobook playlists. There's one simply titled "Audiobooks," which has a great selection of popular titles, but there are also playlists for a huge selection of topics and genres. Some of these are put together by Spotify, while other's are playlists made by individuals who have a particular interest in different types of audiobooks.
There's a bestsellers playlist, a classics playlist, as well as playlists for all kinds of genres, from sci fi to romance to young adult and much more. There's even a playlist for audiobooks narrated in the "Queens English" for those who want to brush up on their elocution.
You can browse by language too, so if you're looking for audiobooks in Spanish, for example, type in "Spanish Audiobooks" into the search bar. You'll find a huge selection of playlists, from big names like Duolingo to playlists in Spanish curated by everyday listeners.
#2. Try Searching by "Artist"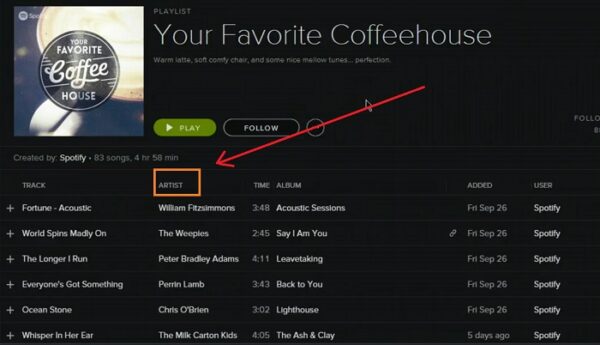 Typically when browsing Spotify, we think of "artists" as musicians, but there are plenty of famous authors also listed under "artists," with tons of their best works converted into audiobook format.
If your favorite author is well known, there's a good chance they'll be on there. Try typing their name into the search bar under the "artists" tab. With any luck, they'll already be a featured artist, and you can browse all of their audiobook titles in one place.
For more inspiration, check out the "Fans also like" section towards the bottom of the page. This is a great way to discover new authors who are similar in style, and you might just find your new favorite audiobook here.
A lot of the major players in the literary world are featured as an artist on Spotify, from the likes of George Orwell to Kurt Vonnegut to Jane Austen.
If you have a favorite audiobook narrator, searching on the "Artists" section is also a great idea. If they're a popular narrator, they'll likely have their own artist's profile, and you can search their entire available catalog right there in one place.
#3. Try Searching in "Podcasts"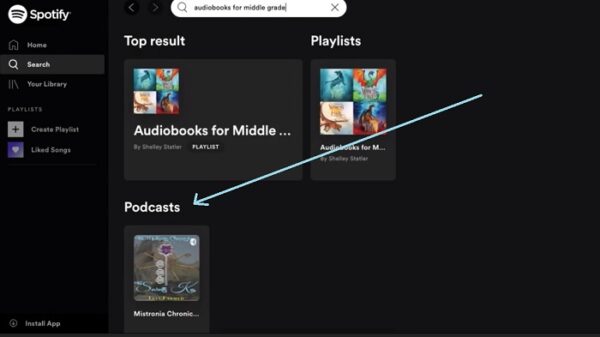 Besides music and audiobooks, Spotify has a huge selection of fantastic podcasts that are free to everyone, whether you are a paid subscriber or simply using the free version.
Be sure to check out everything they have to offer in the podcasts section, but pay particular attention to the audiobook based selections. A lot of publishers, especially the smaller independent publishers, are releasing their audiobooks for free in the form of podcasts.
The best way to browse what's on offer is to head over to the "Books" section under the "Genres" tab. Here you'll be able to browse by interest or genre.
If you're in the mood for a classic book, but you're not sure which to choose, check out podcasts such as "Audiobooks Daily," a podcast featuring the very best of public domain novels and short stories. Every episode is either a full audiobook or, in the case of longer books, they're released chapter by chapter.
How to Listen to a Full Audiobook on Spotify?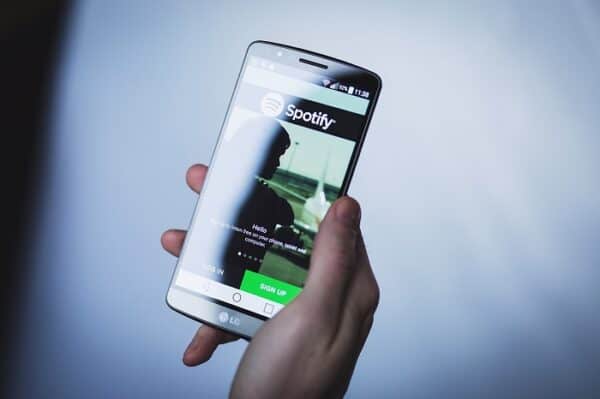 If you're not used to navigating Spotify, trying to figure out how to listen to a whole audiobook in order can be a little confusing. There might be random chapters listed, for example, chapter 4 or chapter 7, but of course, you're going to want to start from the beginning and listen to the audiobook in the order it was intended. So what to do?
Simply click on the title of the audiobook you want to listen to and head over to the "full album" tab. Since Spotify is primarily a music streaming platform, full audiobooks are referred to as albums, with each section or chapter classed as "tracks."
As soon as you clicked the "play all" tab under the "album" section, you're good to go. The audiobook will play all the way through from beginning to end.
Premium Vs. Free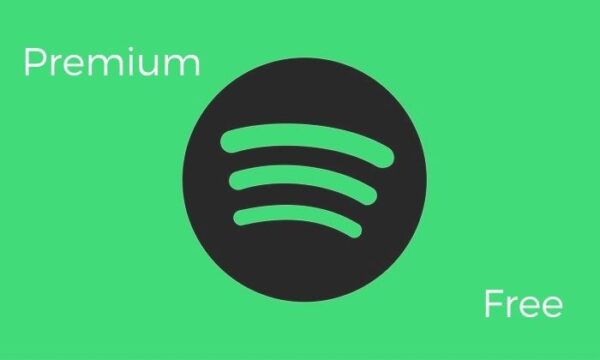 Be aware that if you haven't signed up for Spotify Premium yet, and you're using the free version, it's harder to find audiobooks that play in order. Just like when you're listening to music, the free Spotify version doesn't give you as much control over the order you can listen to tracks. And of course, you'll have to listen to some pretty annoying ads too. If you want to use Spotify for listening to audiobooks as well as music, then it's worth signing up for the super affordable monthly subscription.
Conclusion
Most of us know Spotify as one of the best sources for finding new music and listening to our favorite bands. But nowadays, there's also an incredible selection of audiobooks on offer too. It's a great way to access top titles and find fantastic new suggestions to suit your own personal taste.
If you're already a full Spotify member, make sure you take advantage of these totally free audiobooks. And if you're not already signed up, download the app for a free 30-day trial, so you can see for yourself what they have to offer.
Check out these other great posts!