Ellen Hopkins is one of the most celebrated authors in the Young Adult fiction books genre. Her books have reached the number one spot on the New York Times bestseller list multiple times, and she's showing no signs of slowing down any time soon.
Her award-winning novels are famous for their direct and hard-hitting approach. They deal with difficult and often controversial topics that affect teenagers today. Hopkin's doesn't shy away from issues such as drug addiction, sexual exploitation, and mental health.
Her refreshingly honest style has earned her a whole generation of adoring fans and helped many readers to overcome their own real-life issues.
But Hopkins doesn't just stick to Young Adult fiction; she also wrote several hugely successful adult novels.
All in all, she's written over 20 works of fiction, so there's plenty to explore. But to help you narrow it down, I've created this list of the top 11 bestselling Ellen Hopkins books to help you decide where to start.
Best Ellen Hopkins Books
The Crank Trilogy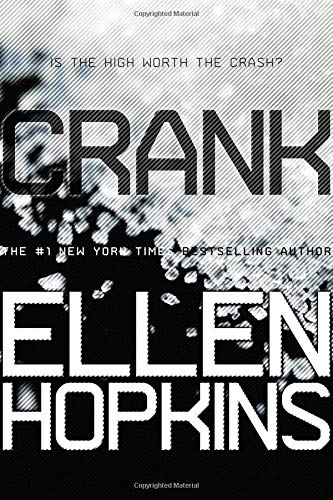 Ellen Hopkins drew from her family's true-life experiences to write this gripping and raw novel, which is loosely based on her own daughter's addiction to crystal meth.
Kristina was a gifted and well behaved young girl growing up, until a visit to her absent and irresponsible father changed the course of her life forever. Even though she knew she shouldn't, she tried crystal meth for the first time.
At first, it's fun and exciting. She discovers an alter ego, who she decides to call Bree. Bree is the polar opposite of Kristina; she's daring, rebellious, and absolutely fearless.
Kristina loses herself in the character of Bree. She's exploring a wild and sexy side of herself that she never knew existed.
But she's unknowingly started a journey down a very long and dark road. It's not long before the drugs get a hold of her and threaten to destroy everything good in her life.
Crystal meth, or 'the monster,' has consumed her, and it's tearing her and her family apart. Can she face her demons and regain control before it's too late?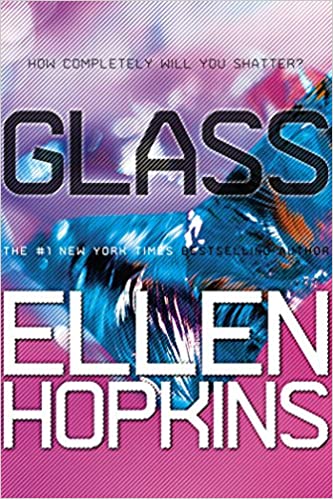 In this heart wrenching follow up to Crank, Kristina continues her battle against 'the monster.'
After regaining control of her life and finding some peace, Kristina thinks she's got it all figured out. After all, she has a baby to take care of now, something to focus on and keep her clean.
But crystal meth, or 'glass' never really did let go of its icy grip on Kristina. She slowly begins to spiral out of control again, but this time, it's not just her life on the line.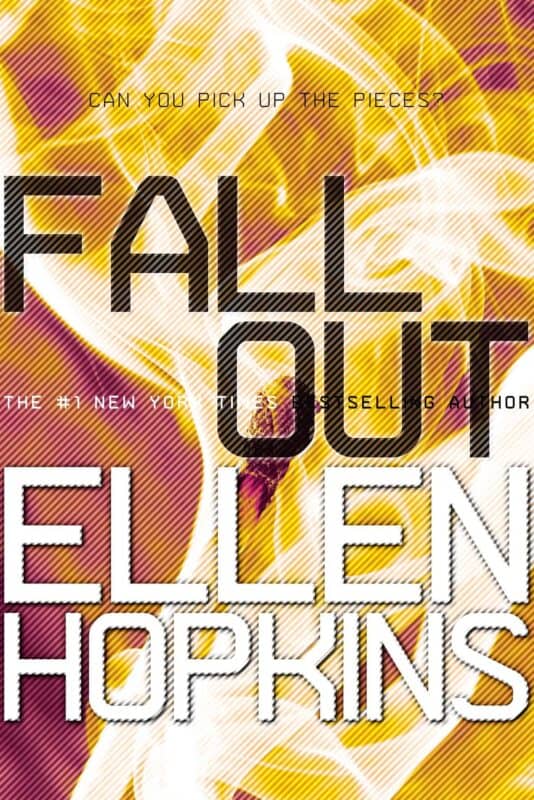 Fast forward nineteen years into the future, and Kristina is mother to three very damaged children. They've each grown up in the shadow of her addiction, and the consequences have been devastating.
Now, each family member lives separate, troubled lives, and the only thing that seems to unite them is pain and fear. But when they're forced together by a twist of fate, they slowly begin to find their power.
Together, they start breaking through the walls that the monster has built and regain ownership of their lives and future happiness.
The Burned Series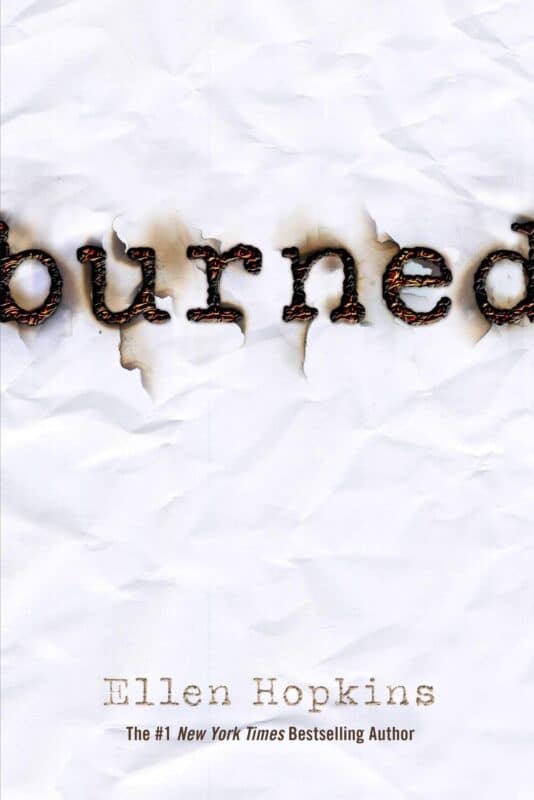 When Pattyn Von Stratten woke up from her first fantasy dream about a boy, she couldn't shake it off as most teenagers would. That's because Pattyn was raised in a deeply religious and abusive family, where such dreams are seen as a terrible sin. She's been taught that sex is the devil's work that leads to a path of eternal damnation.
But this dream has Pattyn questioning these ingrained ideas and wondering if they're really true after all. Why is sex so wrong? And what does it mean to really love someone? And if God really loved her, why would he give her these evil desires?
Thoughts lead to action, and when Pattyn's father catches her in an 'unholy act' with a boy, she's sent far away to Nebraska to live with her aunt. Her family hopes that by banishing her into the wilderness, she might find salvation.
In the end, salvation is exactly what she finds, just not in the form that anyone expected. She feels loved and accepted for the first time, and she's finally able to be her true self.
But unfortunately for Pattyn, her abusive family and the trauma she suffered won't go away that easily, and it's not long before the darkness comes back to haunt her.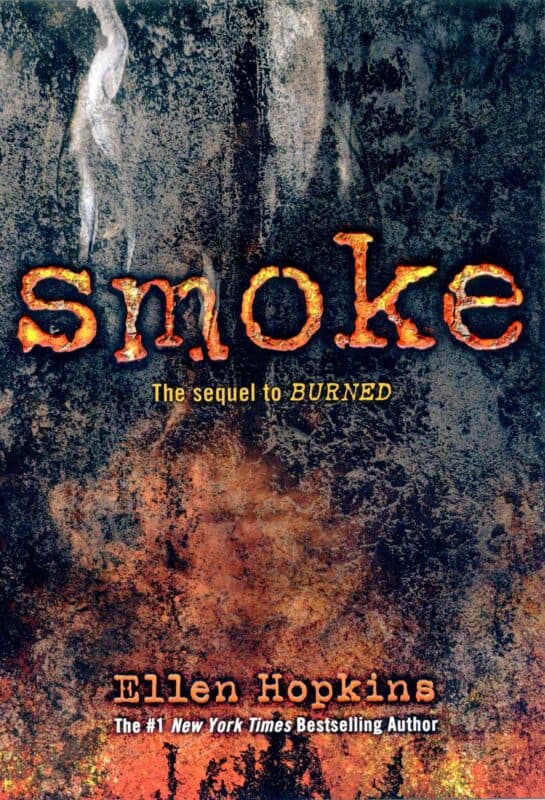 (Spoiler alert!)
Smoke picks up after the earth-shattering ending of book one.
Pattyn's father is dead, and now she's forced to go on the run. After the searing loss of her love Ethan and her unborn child, she feels broken and unfixable. The open wounds of years of abuse are still festering, and Pattyn is alone in a terrifying new world.
Her sister Jackie is the only one who knows the truth about what happened the night her father died. But she's trapped back at home with their mother, held down in the ultra-religious circus of her home life.
Pattyn takes on a different identity and starts a new life working in rural California. She's desperate to escape the horrors of the past and finally find peace. But when everything you've ever known is broken and destroyed, it's not so easy to forget.
This Ellen Hopkins book will surly captivate you. I highly recommend it.
The Impulse Series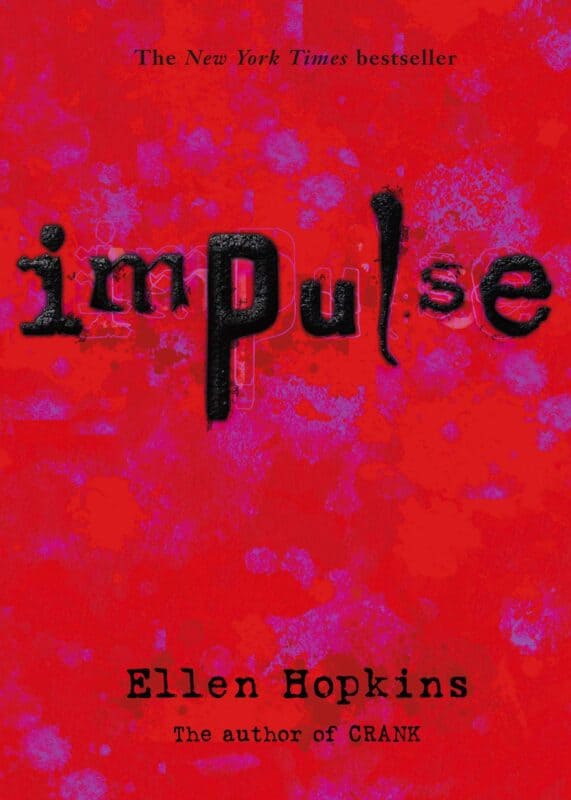 Aspen Springs is a psychiatric hospital, home to the most troubled souls in society; the ones who try to take their own life.
Vanessa, Tony, and Conner are suicide survivors, each with a very different story.
Vanessa is intelligent, quick-witted, and beautiful, but she holds on to dark secrets from her past. Tony suffered a traumatic childhood and feels that pills are his only way out. And Conner, with his seemingly perfect life on the surface, is battling demons much bigger than himself.
Their stories are different, but they all have one thing in common; they decided to end it all. But life had other plans, and now they're each given a second chance.
But there's a long, hard road to recovery ahead. Can these young survivors heal their deep wounds and find peace, or will their demons return to take them again?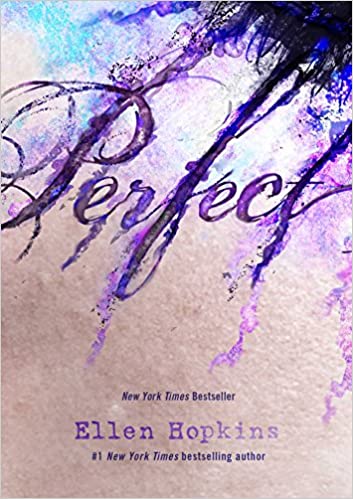 Conner's twin sister Cara doesn't want to end up like her brother. Her parent's unrealistic expectations of perfection have already left him damaged and broken, and she's determined not to let the same thing happen to her.
Kendra's version of perfect is to have the ideal body. She'll never be happy until she looks like the airbrushed pages of a magazine, no matter how many surgeries it takes to get there.
Sean obsesses over hitting that perfect home run, both on and off the field.
Andre knows that to be true to himself and live out his dreams, he must develop his own identity, not that of his family or ancestors.
All four teens are desperately reaching for perfection, but is perfection even achievable? And even if it was, is it worth sacrificing your happiness to get it?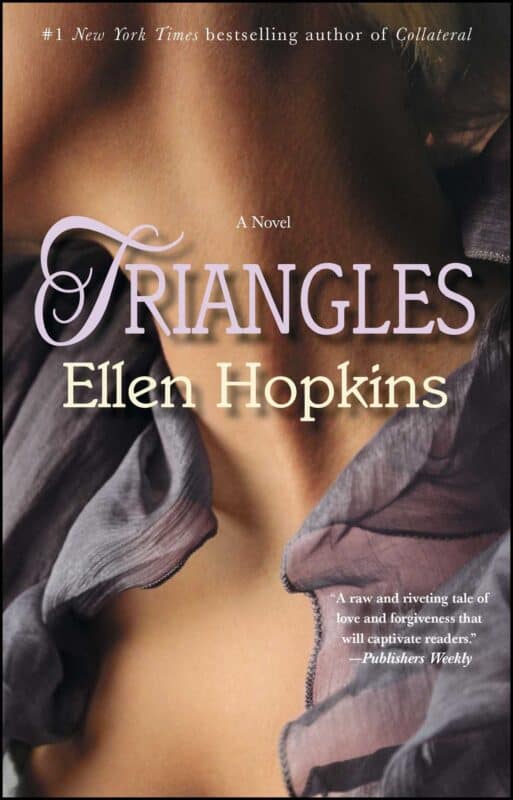 This stand-alone novel is Hopkins' first adult fiction book. It documents the lives of three women who are each in the midst of a midlife crisis. They're making big and sometimes dangerous decisions that will change the course of all of their lives forever.
After losing sixty pounds, Holly is recklessly exploring the alluring world of extramarital sex. After years of being a stay at home mom, she's making up for lost time. But can her secret affairs really fill the void inside her heart?
Andrea watches on in horror as Holly cheats on her husband. As a single, celibate mom, she's waited her whole life to find a steady, stable guy like him. If Holly's determined to ruin her marriage, maybe it's time Andrea swooped in and claimed him as her prize.
And poor Marissa is sat on the fringe, overwhelmed by life's problems. With a rebellious gay son who lives his life on the edge, a terminally ill daughter, and a husband who is never present, mentally or physically, she feels deeply alone.
Triangles tell the tale of these three women's intertwined struggles to find happiness. As one woman wins, another loses, and their friendship is tested to its very limits.
The Tricks Series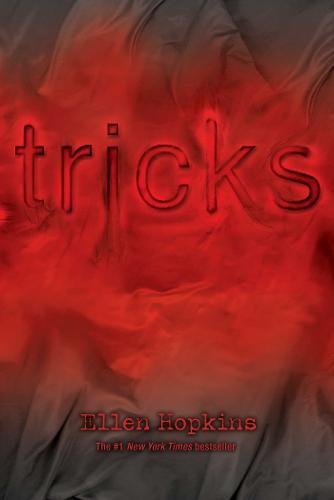 Five teens are all trying to live their lives as they battle very different challenges. Some are wealthy, and some are poor. Some are gay, and some are straight. Some have loving families, and some don't have any family at all.
Their stories start separately, in different parts of the country, but they slowly begin to intertwine to tell a compelling and heartwarming tale of self-discovery and self-acceptance.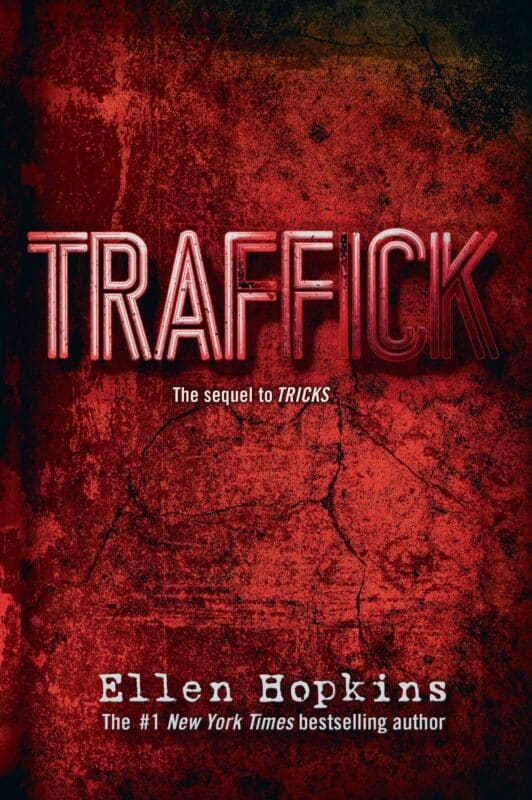 Five teens, all victims of sex trafficking, are in search of a better future.
Eden is the unlikely daughter of a preacher, who was rescued from a child prostitution ring in Vegas. Seth's father disowned him for being gay, so now he's left to fend for himself with only his body to sell for survival.
Witney lived a privileged life until she was coaxed into the illegal sex trade by a pimp. Ginger is a runaway teen who gets herself on the wrong side of the law when she solicits an undercover cop. And Cody is forced to sell his body after his gambling addiction leaves him broke.
Now, these deeply scarred teens must navigate their escape from this dark underworld. Traffick tells the heartwrenching tales of their fight for survival and exposes the grim reality of sex trafficking and the illegal sex trade.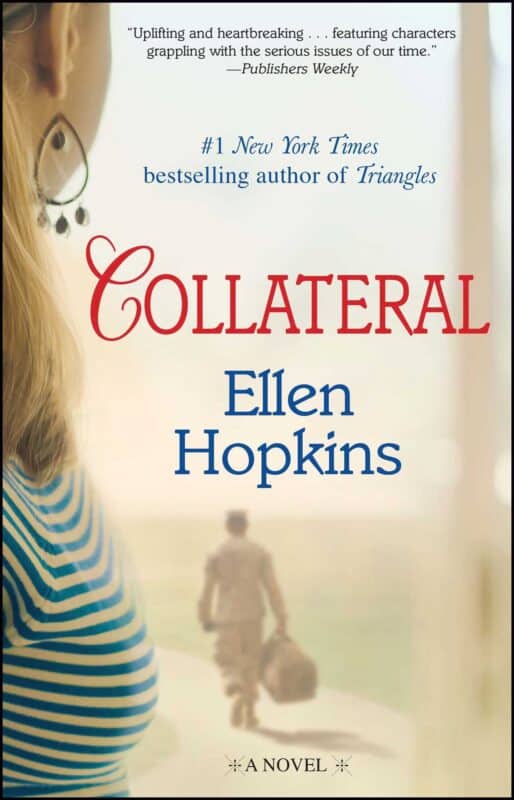 Ellen Hopkins returns to adult fiction books to bring us this raw and heartwrenching tale of a military wife, torn between her love for her husband and her hatred of the war.  
Ashley never planned to be a military wife, but you can't help who you fall in love with. And besides, Cole is a far cry from the stereotypical tough guy marine. He's romantic, passionate, and gives her something no man has ever done before.
After four deployments, they're still together, but this life of uncertainty and continually fearing for her husband's safety is beginning to grind Ashley down. She's unsure whether she can keep up this exhausting cycle, at least with her sanity intact.
So when she meets a handsome college professor, she starts to imagine the life she might have had. If she'd married a civilian, she wouldn't be living in fear. The horrors of war would be something she saw on the television, not a part of her daily life.
Will Ashley be able to reconcile her fears, or will she walk away and start again?
Conclusion
Ellen Hopkins has mastered both the Young Adult and the Adult fiction scene with these gripping, raw, and honest books. She refuses to sugarcoat controversial issues, and that's part of what makes these stories so powerful.
What's your favorite Ellen Hopkins book? Let us know in the comments below!