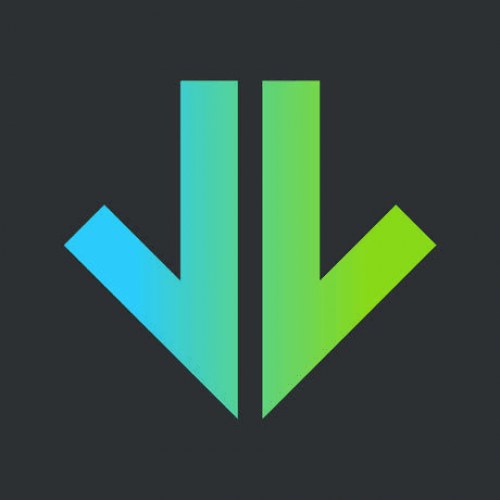 $12.99/month
Rent audiobooks for 30 or 60 days
Cancel whenever no fixed memberships
Purchase additional credits easily
Compatible with multiple devices
Keep your books if you cancel
About Downpour Audiobooks
Downpour's audiobook service has been around since 2012. Although their parent company, Blackstone Audio, was started back in 1987. They are a company that clearly loves books and with that developed one of the best audiobook subscriptions on the market. One thing that we love about Downpour's service is that they allow you to rent audiobooks. None of the other top audiobook apps have this handy function.
Blackstone has also started publishing print books in 2016, meaning that they will have these titles available first for the audiobook listeners. Carry on reading our Downpour review to see what we loved and what we think can be improved.
URL – https://www.downpour.com
Device Compatibility – iOS, Android, Windows
Support for Offline Listening – Yes
Free Trial – No
Keep Books After Cancelling – Yes
Monthly Cost – $12.99
Contact – [email protected]
Subscription Plans
Downpour audiobooks membership runs on the one credit a month plan from the date that you sign-up. Downpour costs $12.99 a month, meaning that is the price for one audiobook. 97% of Downpour's library cost 1 credit, there aren't many exceptions where this is the case, but it's good to be aware.
Downpour credits take 12 months to expire, which gives you plenty of time to pick your perfect title. We love that Downpour allows you to purchase new credits whenever you like for $12.99 each. This a big advantage especially compared with Audible, where you could end up paying the full audiobook price if you can't wait for your next monthly credit.
Another great feature that Downpour offer that some other audiobook apps don't is allowing you to rent audiobooks for a fixed price, without using your monthly credit. You can rent for both 30 and 60 day periods, and if you need to extend then you can at a small extra cost. Downpour rentals give you the opportunity to listen to selected books at a discounted price. Perfect for those titles that you don't want to keep forever, but it would be nice to listen to whilst on a two week holiday in the sun!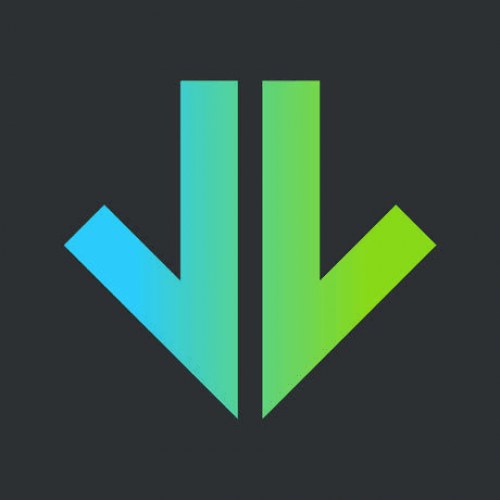 Downpour
Downpour has a good offering from lots of genres. They are the only service that allows you to rent audiobooks. This can save you money if you don't want to purchase the title outright. Enjoy 1 credit a month or just rent for a cheap price!
Free Trial
Unfortunately, a Downpour free trial doesn't exist. Maybe this is something that they will bring in later on, but for now, it doesn't look likely. With Kobo Audiobooks now launching their £6.99 per month credit based subscription it's going to be hard for listeners to choose Downpour's $12.99 per month membership.
Although they don't offer free credits like some of the other best audiobook services, remember that they do allow you rent audiobooks at a reduced cost, for 30 or 60 days.
On top of that, when I created my account through the Downpour app, waiting in my library was 'The Adventures of Tom Sawyer' by Mark Twain. This was free to download and listen to. It would have been nice to choose the audiobook title, but it was a free book nonetheless.
Store Offering
The Downpour library is full of timeless classics, as well as popular new releases. At Downpour they add thousands of new titles each month, so you will never be lost for what to listen to. What's great from Downpour is that their audiobooks are DRM free, unlike a lot of Audible's titles. This means that you can enjoy it on any audiobook player and transfer it to any device without restriction.
Downpour's library is easy to use on any device, however, we preferred the desktop version. This is due to being able to view all their categories, which is a lot! When using the Downpour app you have 5 headings under the browse option, not as in-depth as on the computer. There is a search bar which is useful if you know what you are looking for. I wasn't able to deep dive into my favourite category, mystery, and detectives, whilst using the app. That is the only criticism of the Downpour store.
Categories
Biographies & Memoirs
Business & Economics
Comedy
Drama
Erotica
Fiction & Literature
Foreign Language Titles
Health & Wellness
History
Kids
Language Instruction
Mystery, Thriller & Horror
Non-fiction
Politics
Religion & Spirituality
Romance
Science & Technology
Science Fiction & Fantasy
Sports & Recreation
Teen
Travel
TV & Radio
Downpour lists many genres and also has hundreds of subcategories! I'm not sure if it's too overwhelming or a great help as they are extremely specific. For example they have a 'Wolves & Coyotes' category. This overwhelming feeling is probably the reason that they have limited the amount of categories on the mobile app.
Device compatibility
Downpour audiobooks offering can be enjoyed across all iOS and Android devices, and any desktop that has an internet connection. On your laptop or computer you can stream online or download via mp3 or m4b files. Remember that with m4b files you can still create a bookmark at any time, however, with an mp3 download file you can't. Downpour is extremely easy to use, therefore, you shouldn't experience any issues when listening or choosing a new audiobook title.
Downpour App
Downpour's mobile app can currently be downloaded from the Apple or Play store depending on your handheld device. At this point in time, the Downpour app can't be downloaded on the Kindle Fire or Nook tablet. However, you can download the audiobooks onto these devices.
The layout of the Downpour app makes it super easy to use. You have all of the main options along the bottom, your credit count in the top right-hand corner. With big book covers, it makes choosing a title really easy to do. Upon clicking on an audiobook title, you can read through the summary, editorial review, customers' reviews, author's bio and info on the category and publisher. This is great as you have everything you need in one place before committing to the audiobook.
Help & Support
For us, Downpour's customer service team is one of the best. Although they don't have a toll free number or are available 24/7, they make up for it with fast email responses and cheery customer service employees.
They also have a huge knowledge base with frequently asked questions. As this is so in-depth it wouldn't make sense to have 24/7 support. In this section, they have written and video tutorials to guide you through any difficult situations you may have found yourself in.
Downpour doesn't allow customers to return books because they didn't like them like Audible does. However, if there has been a technical error they will, of course, correct this for you.
Downpour Review Summary
Downpour is another great audiobook service. Both the website and mobile app are simple and easy to use. As all of their titles are DRM free you can listen to them on more than one player, not that you need to. The in-depth detail on each title is really great when you are deciding on your next audiobook pick.
The fact that you can rent audiobooks instead of buying them opens you up to not feeling committed to a book forever. If you are using Downpour in the UK don't be put off by the subscription price being shown in dollars. You will pay just below £10 per month and each additional credit will cost that too. The fact that Downpour allows you to buy extra credits at a set price can sometimes make it a cheaper option, than if you were to buy the title outright.
You don't get a free credit upon sign-up with Downpour. However, check your library and see which free audiobook is there waiting for you. Go ahead, download the Downpour app and give it a try for yourself!