Carl Hiaasen is the journalist-turned novelist behind more than thirty bestselling books. He's most famous for his tongue-in-cheek crime fiction novels for adults, but in recent years, he's also penned several popular titles for younger readers, too.
Carl Hiaasen's Books
If you're interested in exploring this celebrated author's work, you've come to the right place. In this post, I'll list every book Carl Hiaasen has ever published, from his early crime fiction to his young adult novels, as well as his non-fiction releases and short stories, too.
But before we dive into this prolific author's bibliography, let's find out a little more about his life and career so far.
Who is Carl Hiaasen?
Carl Hiaasen was born in 1953 and grew up in a rural suburb of Fort Lauderdale, Florida.
He'd always had a passion for writing, so after finishing high school, he headed to the University of Florida to study journalism.
After graduating, he landed a role as a city desk reporter for the Miami Herald. It didn't take long for the editors to notice his talent, and soon he was promoted to the newspaper's highly acclaimed investigations team.
Later, in 1985, Carl Hiaasen was given his own opinion column that quickly gained a cult following thanks to his scathing, no-holes-barred, witty political commentary.
And yet, while his journalism work kept his creative juices flowing, Hiaasen felt a calling toward fiction, so he teamed up with fellow journalist William D. Montalbano. The two began writing novels together in their spare time.
Their debut title, Powder Burn, was published in 1981, and over the course of the next three years, the duo collaborated on a further two books to create the Black Lizard series.
But it wasn't until 1986 that Hiaasen published his first ever solo novel, Tourist Season, and his career as a novelist began to take off in reality.
Since then, the author has published numerous internationally bestselling titles along the way earning many prestigious accolades. According to The London Observer, Hiaasen is "America's finest satirical novelist," and his hilariously engaging reads have been a hit in all four corners of the globe.
Yet as funny as they are, Hiaasen's books also feature important underlying messages about the issues such as political corruption, environmentalism, and the toxicity of pop culture across America.
Although most of Hiaasen's work is geared toward adult readers, he's also penned several popular books for middle-grade and teenage readers, too. One such book, the 2002 YA novel, Hoot, has been adapted into a feature-length blockbuster movie, directed by Wil Shriner. Plus, his popular 1993 adult novel, Strip Tease, inspired the major motion picture of the same name.
Another of the author's smash-hit novels, Bad Monkey, is currently being transformed into an Apple TV series starring Hollywood A-Lister, Vince Vaughn. The show is expected to debut in the spring of 2023.
Despite finding phenomenal success as a celebrated fiction author, Carl Hiaasen continued to write his famous opinion column in The Miami Herald, letting rip at public figures, state leaders, and politicians in his usual entertaining and engaging way. It was only last year, in March 2021, after decades at the paper, that he finally retired from his role.
But Carl Hiassen is still active in the literary world, and his latest book, the 2020 smash hit Squeeze Me, shot straight to the #2 spot on the New York Times Bestsellers List. Both the Washington Post and Amazon listed it as one of the best novels of 2020, and with any luck, there will be plenty more new material for fans to enjoy in the future.
The Complete List of Carl Hiaasen Books
Are you ready to dive into Carl Hiassen's work? Here's a complete list of every book the author has ever published, including his popular crime series, standalone novels, short stories, and non-fiction titles.
The Black Lizard Books
Carl Hiaasen began his career as a novelist alongside his long-time friend and fellow journalist, William D. Montalbano.
The pair collaborated on three mystery thrillers, but although they're collectively known under the name Black Lizard, each one tells an individual story.
Unlike Hiaasen's later work, these novels lack the trademark humor and satire that the author became known for. Instead, they read more like classic crime thrillers.
Since each book tells a separate story, they can be read in any order you choose.
The Black Lizard Books In Publication Order
The Skink Books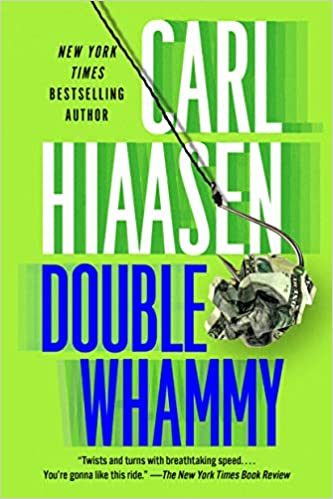 Clinton Tyree, a.k.a. Skink, is arguably Carl Hiaasen's most popular character of all. This charismatic Florida native has lived a colorful life; he's a Vietnam veteran, a former football star, and a retired university professor. Then, during the 1970s, he rose through the ranks of the political elite to become the governor of Florida.
But one day, he abandoned his high-ranking office and went to live in the wild. As a skilled outdoorsman, he survives on roadkill and quickly cultivates a reputation as a deranged hermit.
Skink appears in each of the following books, alongside a larger, varying cast of characters. The stories aren't connected, but in order to get the most out of the series, it's still best to read the books in the order they were published, listed below.
The Skink Books Publication and Reading Order
The Mick Stranahan Books
Mick Stranahan is a former Florida state investigator who, after being forced into early retirement, lives an isolated life on an island in Biscayne Bay.
He has a dangerously long list of enemies, many of them his ex-wives, and when we first meet Stranahan in book one, it's clear one of them is out for revenge.
There are just two titles in the Mick Stranahan collection, and book two, the 2004 novel Skinny Dip, also makes up part of the Skink series detailed above. To get the most out of these books, it's best to read them in the order they were published, listed below.
The Mick Stranahan Books in Publication and Reading Order
The Andrew Yancy Books
Andrew Yancey has been a Florida Keys police detective for years, but after an unfortunate public altercation with his lover's husband, he's suspended from his duties.
Much to his horror, he's forced to become a restaurant inspector. But he's desperate to get his old job back, and so he tries everything he can to prove himself a worthy detective.
There are just two books in the Andrew Yancy series which are best read in the publication order listed below.
The Andrew Yancy Books in Reading and Publication Order
Standalone Novels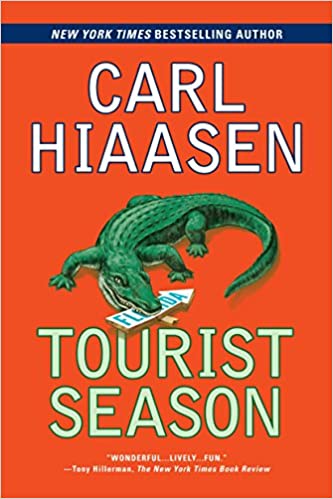 Alongside his popular book series, Carl Hiassen has also published several bestselling standalone titles too.
Here they are in the order they were published.
Books For Children And Young Adults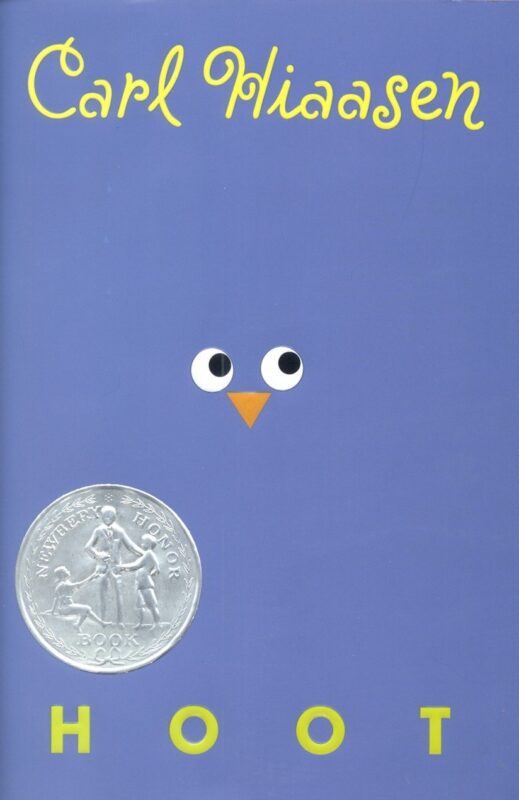 After finding phenomenal success as a novelist for adults, in the early 2000s, Carl Hiaasen began penning stories for younger readers, too.
His debut children's book, Hoot, was an immediate hit, and shortly after, it became a feature-length movie directed by Wil Shriner.
More recently, in 2014, he published a new installment in the Skink series, introducing teens to his most beloved and fascinating character for the first time. The book was so well received that it was even nominated for the National Book Award in Young People's Literature.
Below, you'll find a list of all of Carl Hiaasen's books for younger readers, listed in the order they were published.
Books For Children And Young Adults in Publication Order
Short Stories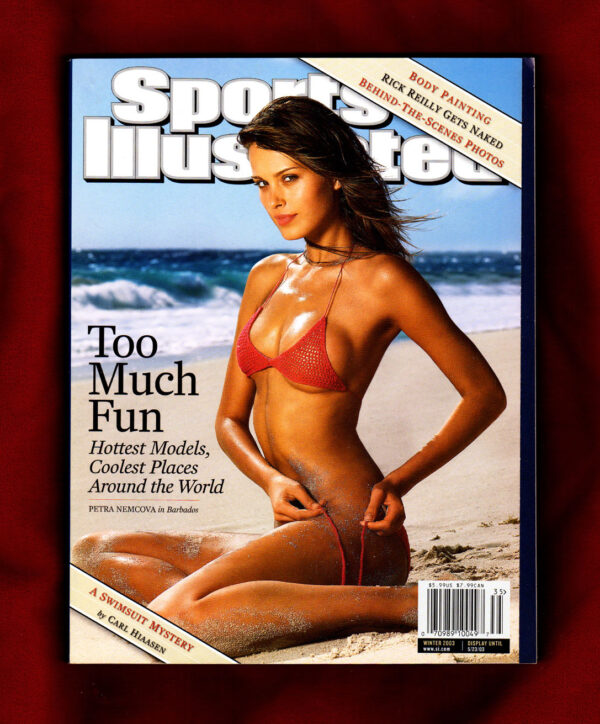 Carl Hiaasen has also published two short stories, listed below.
The Edible Exile (2013)
Non-Fiction Books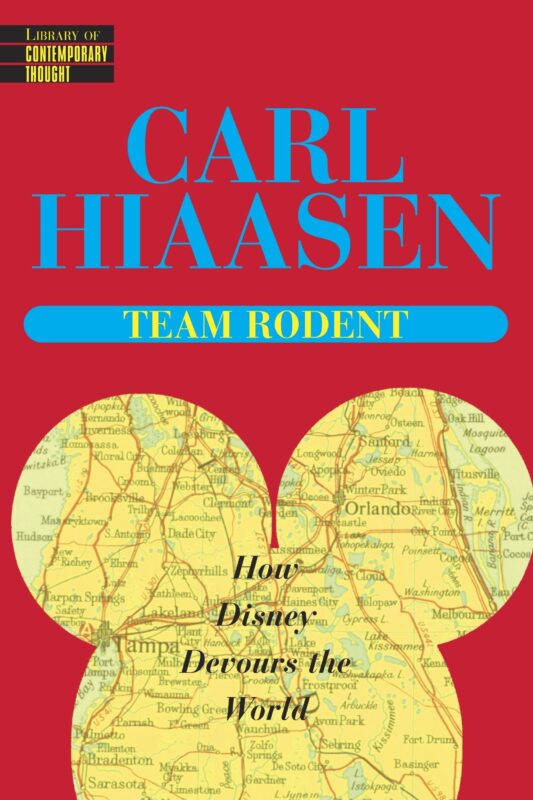 Carl Hiaasen has penned several non-fiction works throughout his writing career. Among them is the 1998 bestseller, Team Rodent: How Disney Devours the World.
The book exposes the unethical practices of the Disney corporation, particularly the company's disregard for ethical and environmental issues and the negative impact its decision-making has had on his home state of Florida.
Other non-fiction titles include Kick-Ass, Paradise Screwed, and Dance of the Reptiles, which feature excerpts from the author's long-running popular column in the Miami Herald.
In his trademark outspoken style, these columns take a hilariously scathing look at the politics, policies, and corruption of Florida's government.
Carl Hiaasen's Non-Fiction Books in Publication Order
Conclusion
Carl Hiaasen is a fascinating author with a large and varied body of work, from hilarious, fast-paced crime thrillers to fun and frantic stories for younger readers.
Are you a fan of Carl Hiaasen's books? If so, what are your favorite titles? Let me know in the comments below!