Robert B. Parker's Jesse Stone books are one of the most popular detective series of the 21st century, and if you've never read them before, you're in for a real treat.
These gripping tales about a small town police chief have been a hit since the first book was published back in 1997, and although author Robert B. Parker passed away in 2010, the series has continued thanks to the work of writers Michael Brandman, Reed Farrel Coleman, and Mike Lupica.
The Jesse Stone Book Series in Order
| Sr. No. | Title | Publication Date | Print Length | Publisher | Where to Buy |
| --- | --- | --- | --- | --- | --- |
| 1 | Night Passage (1997) | September 22, 1997 | 322 pages | G. P. Putnam's Sons | Amazon |
| 2 | Trouble in Paradise (1998) | September 21, 1998 | 324 pages | G. P. Putnam's Sons | Amazon |
| 3 | Death in Paradise (2001) | October 1, 2001 | 320 pages | G. P. Putnam's Sons | Amazon |
| 4 | Stone Cold (2003) | September 29, 2003 | 336 pages | Putnam Adult | Amazon |
| 5 | Sea Change (2005) | February 7, 2006 | 304 pages | Putnam Adult | Amazon |
| 6 | High Profile (2007) | February 6, 2007 | 304 pages | Putnam Adult | Amazon |
| 7 | Stranger in Paradise (2008) | February 5, 2008 | 304 pages | G.P. Putnam's Sons | Amazon |
| 8 | Night and Day (2009) | February 24, 2009 | 289 pages | Putnam | Amazon |
| 9 | Split Image (2010) | February 23, 2010 | 304 pages | G.P. Putnam's Sons | Amazon |
| 10 | Killing The Blues (by Michael Brandman) (2011) | October 2, 2012 | 320 pages | G.P. Putnam's Sons | Amazon |
If you're interested in diving into this thrilling crime series, there's a lot to explore. In this post, I'll give you a full rundown of every book, including Robert B. Parker's original novels and the continuation of the series written by other authors too.
But first, here's a quick overview of what the series is all about.
The Jesse Stone Series
Jesse Stone is a former professional baseball player whose career abruptly ended after an injury to his shoulder rendered him unable to play.
And so, he re-trained as a cop and spent many years working as a homicide detective for the Los Angeles Police Department. But then, his marriage breaks down, and Jesse hits rock bottom when his wife files for divorce. He turns to drink to soothe his woes, and eventually, his alcoholism costs him his job.
So now, at just thirty-five years old, Jesse's life is in tatters, and he's running out of hope. But then something truly unexpected happens. Despite showing up drunk to the interview, he lands a new job as the chief of police in the sleepy small town of Paradise, Massachusetts. Suddenly, Jesse has a second chance and a glimmer of hope for the future.
But turning his life around it's not going to be easy, especially since this seemingly peaceful town of Paradise is drenched in corruption. Instead of the occasional petty theft and teenage misdemeanor, Jesse is faced with dangerous mobsters and harrowing murder cases that make his time in the LAPD seem like child's play.
Robert B. Parker's Jesse Stone Book Series in Order
There are currently 21 books in the Jesse Stone series, and a brand new title, Fallout, is due to hit the shelves any day now.
The series is the creation of the beloved late author Robert B. Parker, who passed away in January 2010. Before his death, Parker had penned the first nine novels in the series, and thankfully, even today, his protagonist, Jesse Stone, continues to live on.
Initially, the series was continued by his good friend and fellow author Michael Brandman. Then, in 2014, popular crime fiction writer Reed Farrel Coleman took over the continuation, followed by author Mike Lupica in 2020.
The series has received resounding praise from both readers and critics alike. And while, as the Sunday Times said, "nobody does it better than Parker," the posthumous novels by fellow authors have successfully emulated the tone and style of the original books in a way that would make Robert B. Parker proud.
So, without further ado, here's a full list of every book in the Jesse Stone series.
To get the most out of these novels and see how Jesse and his fellow characters grow and develop, it's best to read them in the order they were published, listed below.
1. Night Passage (1997)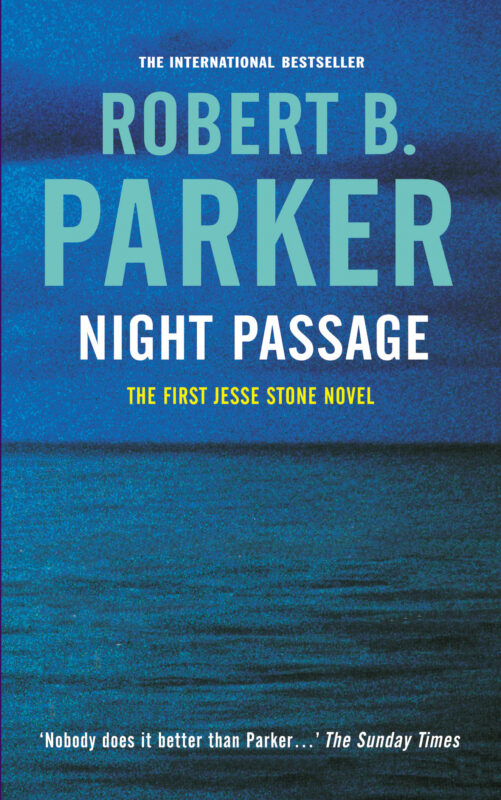 Jesse Stone's life is in tatters. His beautiful wife has left him, he's been fired by the LAPD, and his alcohol problem is threatening to send him to an early grave.
But then, he gets an unexpected opportunity when he's hired as the new chief of police in the quiet New England community of Paradise.
Coming from the mean streets of LA, Jesse thinks he's seen it all, but Paradise's tranquil veneer is hiding a dark underbelly of crime and corruption, and now, it's down to Jesse to face it head on.
2. Trouble in Paradise (1998)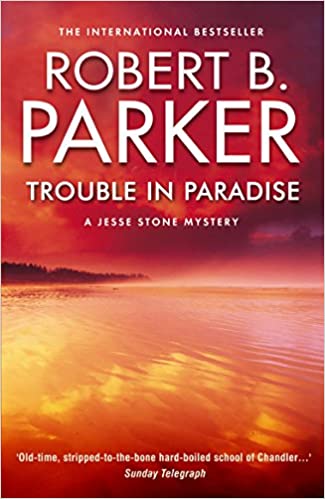 Just over the water from Paradise sits the exclusive enclave of Stiles Island, home to some of Massachusett's most wealthy residents.
And now, con man James Macklin has his sights set on exploiting Stiles Island for all it's worth. But before he can invade, he must find a way to blow up the bridge separating the island from Paradise.
And so, Macklin enlists the help of some of the most notorious and dangerous criminals in Massachusetts, including the ruthless Apache leader, Wilson 'Crow' Cromartie.
The only man who can stop their deadly plot is Jesse Stone, but while he's willing to put his own life in danger to foil their plans, suddenly, his girlfriend is in the firing line, too.
3. Death in Paradise (2001)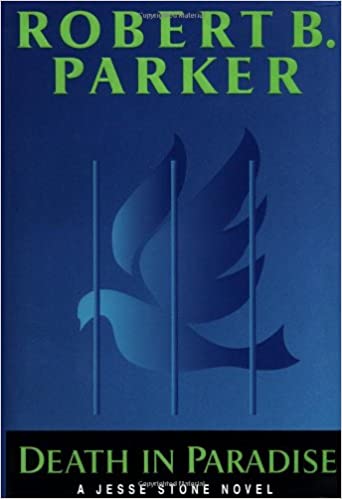 It's a beautiful late summer evening, and Jesse and his softball buddies are enjoying a beer in the ball field parking lot when he hears cries of distress coming from the nearby lake.
He rushes towards the scene, and when he arrives, he discovers a woman's body, face down in the water, left for dead in the cold, deep, silent lake.
Now, Jesse must find out who robbed this young woman of her life and bring them to justice before they can strike again.
4. Stone Cold (2003)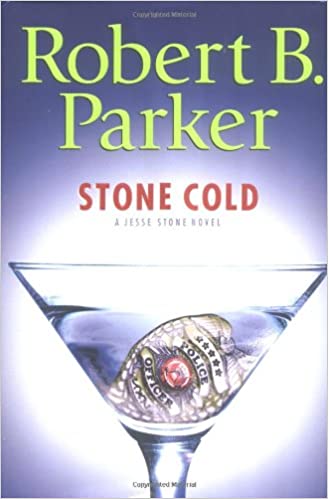 A string of murders has rocked Paradise. First, a man shows up dead along the sandy beach with two bullet wounds to his chest. Next, a woman's corpse is found next to her loaded shopping cart beside the grocery store. And then, a commuter is killed while taking a shortcut home.
Suddenly, it seems that Paradise has a terrifying serial killer on its hands, and so it's down to Jesse Stone to hunt the psychopath down. But with the watchful eyes of corruption following his every move, he'll have to tread carefully.
To make matters worse, his relationship with the bottle, and his former wife, have escalated to new heights, and with the weight of the world on his shoulders, can he stop the bloodshed before the next victim falls?
5. Sea Change (2005)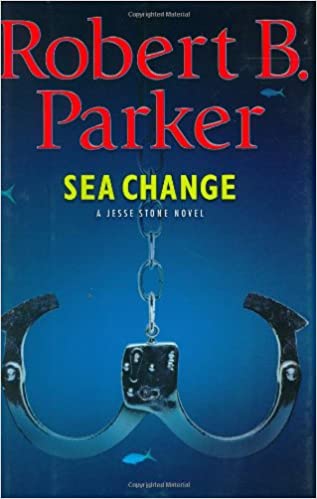 When Florence Horvath's decomposed body washes up on the shores of Paradise, Jesse Stone assumes it's an open and shut case. But it soon becomes clear that there's more to this murder than meets the eye.
The recently divorced heiress has traveled to Massachusetts on board the luxury Lady Jane yacht, but the vessel's crew are refusing to talk, and her family is equally silent and aloof.
But someone out there knows what happened to Florence, and Jesse Stone won't rest until he finds out the truth.
6. High Profile (2007)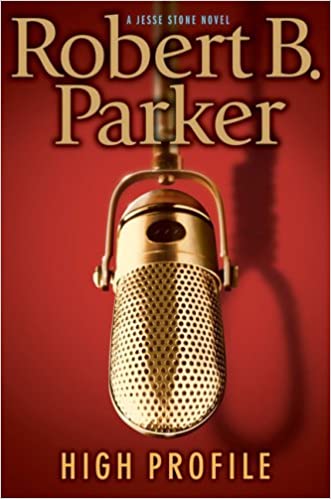 Celebrity talk show host Walton Weeks has been found hanging from the branch of a tree on the edge of Paradise, and suddenly, the town is flooded with national media, all wanting the inside scoop from the chief of police, Jesse Stone.
Then, another body shows up. This time, the victim is a young woman, and the media frenzy reaches a deafening crescendo.
Amidst the chaos of reporters and press, Jesse is searching for answers, but every potential clue seems to lead to nowhere. The only thing linking these two seemingly unconnected victims is the sad fact that no one, not even their families, seems to care about their deaths.
But as the autopsy results come in, finally, the puzzle pieces begin falling into place, yet the truth is even more horrifying than Jesse could have imagined.
7. Stranger in Paradise (2008)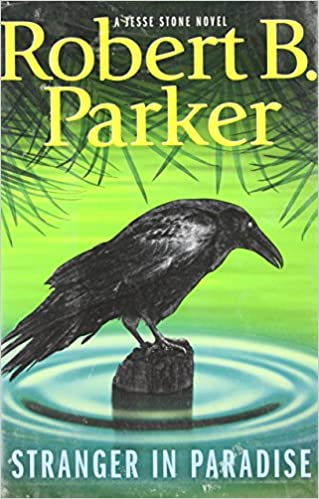 After spending the last decade in exile, the ruthless Apache hitman Wilson 'Crow' Cromartie is back in town, and the first thing he does is pay Jesse Stone a surprise visit.
Jesse has been distracted recently; his ex-wife continues to tug at his heartstrings, and he's still working through the wounds of his past. But Crow's unexpected arrival snaps him back into reality.
His old adversary is working for a criminal kingpin from Florida, helping to locate his missing daughter. But the stakes are suddenly raised when his client orders him to murder the child's mother.
Now, Jesse finds himself working alongside Crow to protect the women from harm. But if they're not careful, this new, uneasy partnership could wind up getting them both killed.
8. Night and Day (2009)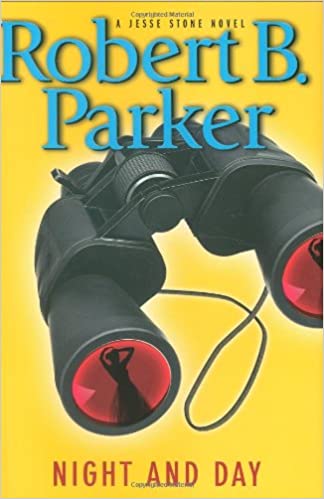 The local junior high school's principal, Betsy Ingersoll, has found herself in hot water after reports about her inappropriate behavior in the girl's locker room.
Jesse Stone would love to see her fall from grace, but Ingersoll is well connected, and with her high-powered attorney husband standing in the way of justice, his chances of pinning her down look slim to none.
But in the midst of the scandal, another, even more sinister entity is walking the streets of Paradise. A voyeuristic sicko who calls himself the Night Hawk is stalking women across town, and this peeping tom is taking his perverse hobby to a new, terrifying level.
Now, it's down to Jesse to catch him before somebody gets hurt.
9. Split Image (2010)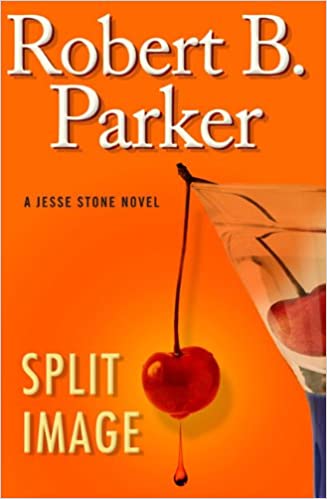 Jesse Stone is in the midst of investigating a pair of notorious gangsters when one of them turns up dead, a bullet lodged inside his skull. Now, Jesse's attention turns to the mobster's beautiful wives, the only logical suspects behind the killing.
But that's not the only pressing issue in Paradise. Jesse's private eye counterpart, Sunny Randal, has been enlisted to help the wealthy Markham family rescue their teenage daughter from a religious cult. But as she digs deeper into the case, she begins to wonder if they really have their daughter's welfare at heart.
10. Killing The Blues (by Michael Brandman) (2011)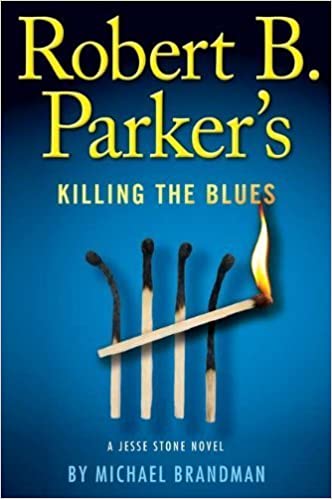 The summer season is fast approaching, and soon, the streets of Paradise will be filled with tourists. But a series of car thefts are threatening the peaceful town's reputation, and Jesse Stone needs to put a stop to it, fast.
But an automobile theft gang becomes the least of his worries when an old enemy resurfaces, fresh out of jail. He knew Jesse back in his LAPD days when his alcoholism was spinning out of control. And now that he's a free man, he's hell-bent on getting revenge.
11. Fool Me Twice (by Michael Brandman) (2012)
The small town of Paradise gets a slice of the glitz and glamor when a Hollywood crew arrives to shoot a new blockbuster movie.
Jesse can't help but notice the movie's young and beautiful producer, Francis "Frankie" Greenberg, but before he has the chance to get close to her, duty calls.
The movie's leading lady, up-and-coming starlet Marisol Hinton, is being stalked by her vengeful ex-husband, and she fears for her life. So, he enlists Wilson 'Crow' Cromartie to work as her bodyguard; after all, only the craziest of stalkers would try their luck against the formidable Apache mobster.
12. Damned If You Do (by Michael Brandman) (2013)
Jesse Stone is called to a grizzly scene in a sleazy beach-front motel. A young woman is lying dead on the bed, but with no ID and no leads to go on, her identity is a mystery.
Massachusetts state police fail to provide any insight, but Jesse is determined to find justice for the victim, so he begins digging into the seedy underworld of sex workers and pimps to find answers.
But his search sees him engulfed in a bitter turf war between two ruthless flesh peddlers, Thomas Walker and Fat Boy Nelly. And the only possible resolution seems to be bloodshed.
13. Blind Spot (By Reed Farrel Coleman) (2014)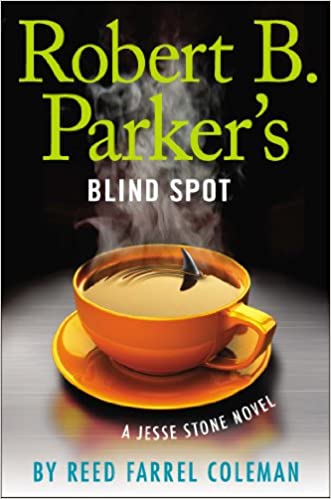 A lifetime has passed since Jesse Stone's baseball career was thwarted by a shoulder injury, and these days, he barely gives it any thought. But when he's invited to a glamourous reunion with his old Triple-A team in New York, old memories and bitter regrets suddenly emerge.
And it's not just the sport he loved that he left behind. There's a woman, too; his ex-girlfriend, Kayla. Now Kayla is happily married to his old teammate, but when he sees her again, Jesse can't help but remember the old days and the time they spent together.
But his trip down memory lane is cut short when he's called back to Paradise to investigate a terrible crime. A young woman is dead, and her boyfriend, the son of one of the most prestigious families in town, has been kidnapped.
Jesse springs into action, putting his newly resurfaced regrets to the back of his mind. But could there be a connection between his old buddies in NYC and the danger lurking in the streets of Paradise, Massachusetts?
14. The Devil Wins (by Reed Farrel Coleman) (2015)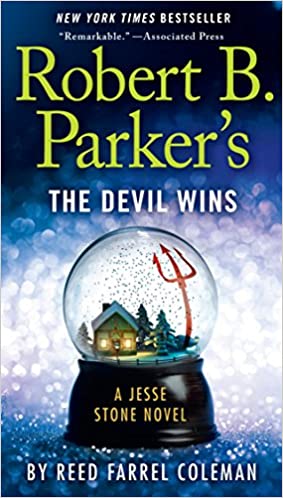 A deadly storm has ravaged the tranquil town of Paradise, and the aftermath reveals a harrowing discovery.
Three corpses have been dragged from the rubble in an abandoned industrial unit on the edge of town. One of the victims died just hours before, but the other two are mere skeletal remains.
Investigations ensue, and the bones are identified as two missing teenage girls who were last seen over two decades ago.
The news sends shockwaves through the local community, but there's no time to grieve. One of the victim's mothers has arrived in town to finally lay her daughter to rest, but it's not long before she's brutally killed. Now, Jesse must uncover the connections between the murders and finally expose the long-buried secrets of Paradise's dark past.
15. Debt to Pay (by Reed Farrel Coleman) (2016)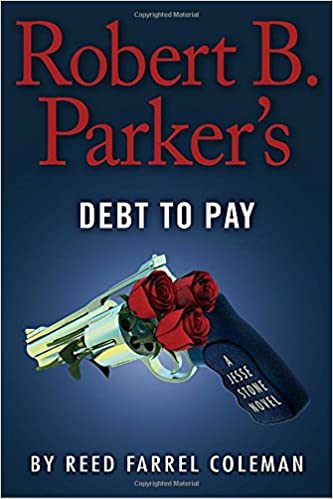 Jesse Stone is enjoying a rare period of peace in Paradise. For once, there are no murders to investigate, no criminal gangs to bring to justice, and the only crime on his to-solve list is a case of petty vandalism.
But his private life is anything but peaceful. His ex-wife Jenn is gearing up to marry a wealthy business tycoon, and his current relationship with former FBI agent Diana Evans is well and truly on the rocks.
To make matters worse, an enemy from his past, a crazed psychopath known as Mr. Peepers, has suddenly resurfaced, and both he and Jenn are at the top of his hit list.
And so, Jesse and Diana head to Jenn's lavish Dallas wedding to celebrate the couple's nuptials and try to prevent anyone from getting killed.
16. The Hangman's Sonnet (by Reed Farrel Coleman) (2018)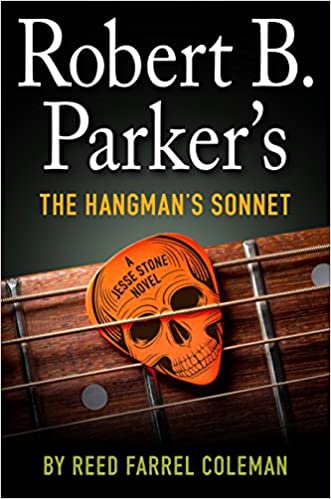 Jesse Stone is reeling in grief after his fiancé Diana was murdered by the psychotic Mr. Peepers, but there's no time to wallow, as there's a new threat in town.
An elderly woman has died as thieves ransacked her house. And meanwhile, a once superstar folk singer, Terry Jester, has appeared on the scene. He's finally emerged after years of isolation, but could there be a connection between the deceased woman and Jester's sudden arrival?
Whatever the answer, he's better figure it out fast, before more people wind up dead.
17. Colorblind (by Reed Farrel Coleman) (2018)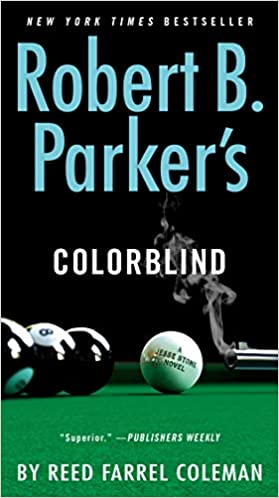 After spending time in rehab, Jesse Stone has returned to his role as chief of police. But before he can settle in, he's thrust into investigating a series of disturbing racial crimes.
An African American woman has been brutally murdered, and now, Jesse is searching for answers to bring her killer to justice.
But in the aftermath of the murder, Stone's own deputy, also a black woman, is targeted by a sophisticated frame-up. Now, it seems that a bigger, more sinister plot is underway in Paradise, one that could have catastrophic consequences.
18. The Bitterest Pill (by Reed Farrel Coleman) (2019)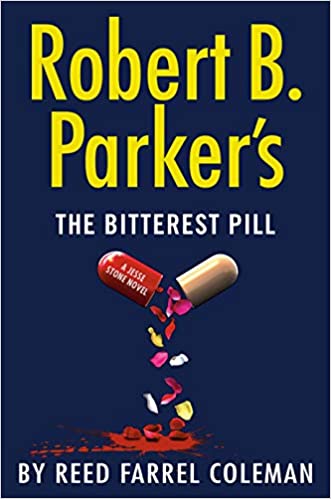 When a cheerleader from the local high school tragically dies from a heroin overdose, it's clear that the nation's opioid epidemic has finally touched down in Paradise. And so, Jesse Stone sets to work to find the root of the supply chain.
As investigations get underway, he discovers that big-time dealers from Boston have been targeting the students of Paradise High, and now, they're looking to expand their empire to the rest of town.
But bringing them to justice won't be easy when nobody wants to talk. Everyone from the teachers and administrators to the students and their parents is being cagey with the truth.
Yet their silence only makes it easier for these out-of-town gangsters to slip under the radar as their grip tightens around this once peaceful and safe community.
19. Fool's Paradise (by Mike Lupica) (2020)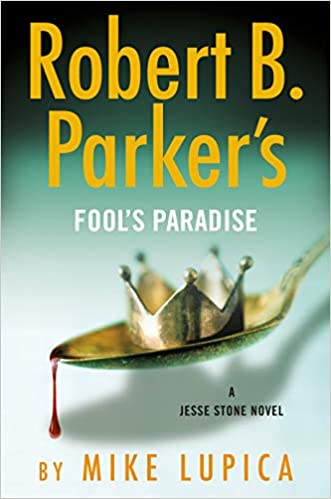 Another corpse has been discovered in Paradise, but nobody knows who the man was or where he came from.
Nobody except Jesse Stone, who recognizes the victim from an AA meeting he attended the night before. But while he knows the man's face, he has no idea of his name, and with no ID and zero missing person reports matching his description, it will be a tough case to crack.
Jesse's only lead is a taxi driver, who claims to have dropped the man outside the home of one of Paradise's most wealthy families.
But as he digs deeper, he finds himself in grave danger as he narrowly escapes a wave of gunfire that ricochets through his own home. And it's not long before his fellow cops become targets, too. Could the mystery man's killer be the same one seeking revenge against the Paradise police?
20. Stone's Throw (by Mike Lupica) (2022)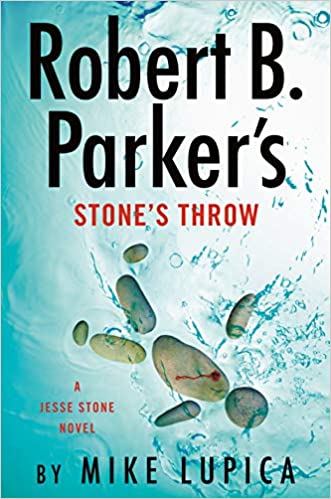 Paradise is reeling in the wake of the shocking death of the town's mayor. His lifeless body was discovered in a shallow grave on a property by the lake, and at first, all signs point to suicide.
But Jesse Stone isn't so sure. The land where the mayor's body lay was the subject of a bitter real estate feud between two powerful business moguls.
One of them wants to impose a glitzy new development on the lakeside plot, and it's down to the town's council to decide whether to accept the economic boost it will surely bring or retain the old-fashioned charm Paradise is known for.
As the body count begins to rise, one question bubbles to the surface. Was the mayor standing in the way of a developer's future fortune?
21. Fallout (by Mike Lupica) (expected to be published in September 2022)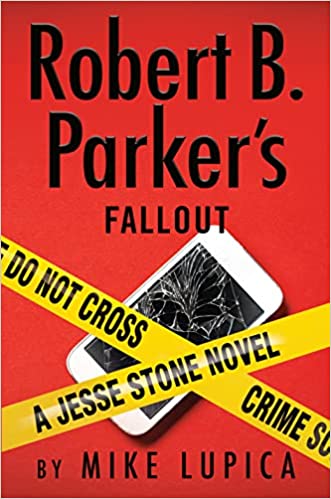 A day after winning the biggest high school baseball game of the year, the star player turns up dead.
Jesse Stone is devastated; the victim was his good friend and college Suitcase Simpson's nephew, and Jesse had been using his old baseball skills to coach the talented young shortstop.
But that's not the only murder to rock Paradise of late; the town's former chief of police, Charlie Farrell, has also been turned up dead, and now, Jesse finds himself as the next target of this madman's killing spree.
At first, the two cases seem unconnected, but Jesse can't shake the feeling that the young baseball player's death could be connected to Farrel somehow. Now, the clock is ticking to find answers before he, or anyone else, becomes the next victim.
Also Read: 8 Must-Read Young Adult Mystery Books and Thrillers
Conclusion
If you love gripping crime thrillers, then you won't want to miss Robert B. Parker's Jesse Stone series.
And once you've read all the books above, be sure to check out more of the late author's work, including two of his other bestselling series, starring detectives Spenser and Sunny Randall. These addictive crime sagas have all the spine-tingling suspense as the Jesse Stone series and a brand-new cast of fascinating characters to explore.