Richard Stanley Francis, better known as Dick Francis, was a famous British steeplechase jockey turned bestselling crime novelist.
As passionate about literature as he was about horse racing, many of Francis's trademark thrillers center around the equestrian world, starring jockeys, owners, trainers, and bookies alike.
His page-turning novels are packed with mystery and intrigue, with plenty of who-done-it tension and suspense. But although Dick Francis is most famous for his full-length fiction work, he also penned a popular short story collection and several horse racing-related non-fiction titles, too.
The author sadly passed away in 2010, but since then, his son, Felix Francis, has continued his legacy, publishing several bestselling novels under his father's name.
Dick Francis's Books
Dick Francis published more than forty internationally bestselling titles throughout his long and fruitful writing career, including multiple standalone novels and two popular series.
In this post, I'll give you a full list of every work by the author during his lifetime, plus I'll include the titles written in his honor by his son, Felix, after his father's death.
But first, let's learn a little more about this fascinating jockey-turned-writer's life and career.
Who was Dick Francis?
Dick Francis was born in 1920 in Pembrokeshire, Wales. As a child, he always knew he wanted to become a famous jockey one day, and that's exactly what he did.
By the time he was 18 years old, he was already professionally riding and training horses, but before he could make a name for himself in the equestrian world, the Second World War broke out, and he enlisted in the Royal Air Force.
During his six years of service, Francis became an elite fighter pilot and spent much of his time in Africa. But when the war ended, he returned to Britain to continue his true passion for horse racing, and his career quickly skyrocketed.
He went on to win more than three hundred and fifty British National Hunt races and became a national celebrity as a champion jockey.
Francis reached the height of his riding career during the 1950s when he served as the royal jockey to Queen Elizabeth II and the Queen Mother. But his life as a jockey came at a cost, and he suffered numerous broken bones and internal organ damage during this time. This physical toll is reflected in his work, as many of the jockeys in Francis's novels also suffer similar injuries during their fictional careers.
Dick Francis's Writing Work
After one too many injuries on the field, Dick Francis was forced to retire from the world of professional horse racing, and so he turned his attention to his other passion in life; writing.
His first book was his 1957 autobiography, The Sport of Queens, which became an immediate success due to his high-profile celebrity status.
Soon after, he was enlisted as the horse racing correspondent for the Sunday Express newspaper, where he worked for more than sixteen years.
Alongside his sports journalism, Dick Francis began penning fiction, and in 1962, he published his first ever crime thriller, Dead Cert. The book told the story of an amateur jockey named Alan York and was the first of many horse racing-based novels for the author.
For the next thirty-eight years, Francis published a new novel each and every year and amassed a huge readership around the world. He'd been a well-known celebrity in Britain for decades, but as an author, his name became recognized on a global scale.
Francis's books have since been published in 22 languages and earned him numerous accolades, including The Crime Writers Association Gold Dagger Award and the Cartier Diamond Dagger Lifetime Achievement Award. Plus, he's the only fiction writer in history to claim the Mystery Writers of America Edgar Award for Best Novel three times.
Though only his own name appears on his books, the author frequently credited his wife, Mary, as his loyal and talented co-writer.
"Mary and I worked as a team. I have often said that I would have been happy to have both our names on the cover. Mary's family always called me Richard due to having another Dick in the family. I am Richard, Mary was Mary, and Dick Francis was the two of us together."
Mary died in 2000, and a decade later, in 2010, Dick Francis also passed away at the ripe old age of ninety. Since the author's death, his son, Felix Francis, has continued in his father's footsteps and penned several novels in his trademark style, crediting his famous name.
And so, Dick Francis's incredible legacy continues to live on.
The Complete List of Dick Francis Books in Order
Dick Francis wrote two popular fiction series and numerous bestselling standalone titles during his long and successful career as an author.
Below, I'll list them all in publication and reading order.
The Sid Halley Books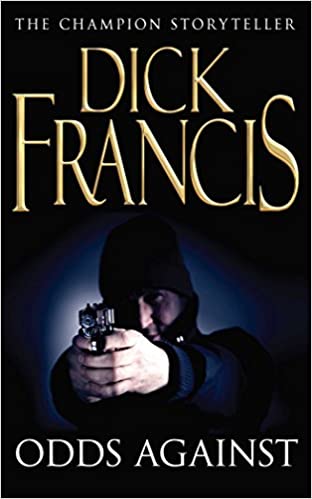 Champion jockey Sid Halley is Dick Francis's most beloved character of all. We're first introduced to Sid after a horse racing accident cripples one of his hands, forcing him to retire from his beloved sport for good. And so, he begrudgingly turns his attention to detective work.
At first, his heart isn't in it; he's still devastated at the loss of his glittering career. But after he successfully solves a mysterious case involving a string of racecourse accidents, suddenly, he realizes he may have found his second calling in life.
And so, he throws himself into his role as an investigator, but while riding horses at high speeds was dangerous enough, his new crime-fighting job proves even more perilous.
Dick Francis published four Sid Halley books during his lifetime, but the series continued after his death when his son Felix wrote the 2013 novel, Refusal. And, to the delight of fans everywhere, a brand new installment in the Sid Halley series is due to hit the shelves later this year.
The Sid Halley Books in Publication And Reading Order
To get the most out of the series, it's best to read these books in the order they were published, listed below.
The Kit Fielding Books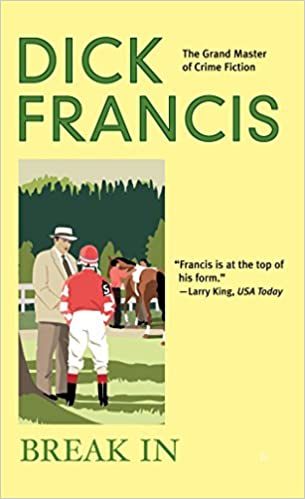 After the phenomenal success of the Sid Halley books, Dick Francis created a brand new fictional jockey who also turned his attention to solving crimes, this time on an amateur basis.
There are just two novels in this series, and they're best read in the order they were published, listed below.
The Kit Fielding Books in Publication And Reading Order
Standalone Novels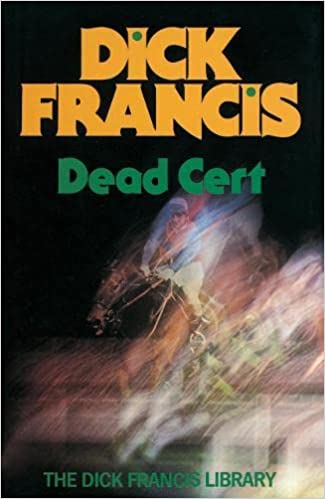 Dick Francis penned thirty-seven gripping standalone titles during his career, starting with his very first fiction novel, the 1962 Dead Cert.
In the last few years of his life, he was joined by his son Felix, who helped him co-author his final four works. Below, I'll list all of his books in publication order.
Short Stories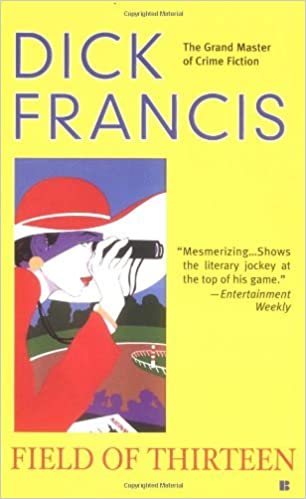 In 1998, Dick Francis took a break from penning his annual novels to compile this collection of thirteen short stories featuring murder, mystery, and intrigue in the horse racing world.
Non-Fiction Books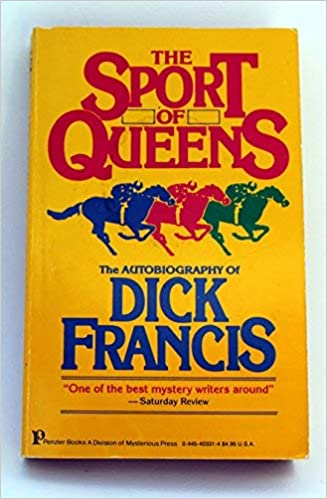 Alongside his popular fiction titles, Dick Francis has published three non-fiction works, including his bestselling autobiography, The Sport of Queens.
Here they are in order of publication.
Felix Francis Continues His Father's Legacy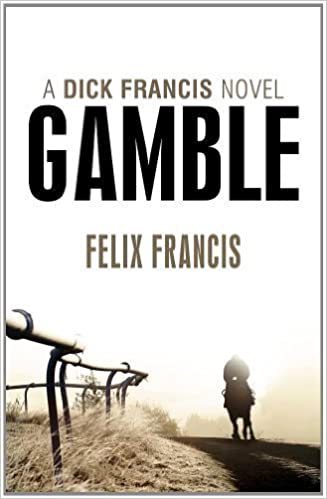 Before Dick Francis's death in 2010, the author collaborated with his son, Felix Francis, on four novels. And since then, Felix has continued his father's legacy, publishing multiple books in his name.
Two of these titles form part of the Sid Halley series, so they're featured in the list above. You can find the rest of the collection in publication order below.
Conclusion
Dick Francis was not only a legend in the horse racing world; he was also a literary icon.
His crime thrillers have captivated readers around the globe, and even today, more than a decade after his death, his incredible legacy continues to live on.
Are you a fan of Dick Francis's work? If so, what's your favorite book? Let me know in the comments below!