I don't know about you, but The New York Times Best Sellers are my go-to when I need some new inspiration for my TBR list.
But let's face it, with so many incredible novels making it to the top of these coveted charts, we bookworms are spoiled for choice.
So, to help you narrow down your options and find your perfect next read, I've created a list of 10 unmissable new fiction titles that have taken the New York Times Best Sellers list by storm this year.
Since we're almost at the halfway mark of 2023, I thought this would be a good time to summarize the year in literary fiction so far. But there will be plenty more to come, so be sure to keep checking the official site so that you don't miss out on the next big release.
10 Unmissable New York Times Best Sellers to Read This Summer
Here are our top picks for 2023 so far.
| Sr. No. | Title | Publication Date | Print Length | Author | Publisher | Where to Buy |
| --- | --- | --- | --- | --- | --- | --- |
| 1 | Black Cake by Charmaine Wilkerson | March 1, 2022 | 544 pages | Charmaine Wilkerson | Random House Large Print | Amazon |
| 2 | Kaikeyi by Vaishnavi Patel | April 26, 2022 | 496 pages | Vaishnavi Patel | Redhook | Amazon |
| 3 | Caramel Pecan Roll Murder | February 22, 2022 | 304 pages | Joanne Fluke | Kensington Publishing Corporation | Book Shop |
| 4 | The Club by Ellery Lloyd | January 10, 2023 | 320 pages | Ellery Lloyd | Harper Paperbacks | Amazon |
| 5 | The Love of My Life by Rosie Walsh | March 8, 2022 | 464 pages | Rosie Walsh | Random House Large Print | Amazon |
| 6 | The School for Good Mothers by Jessamine Chan | January 04, 2022 | 336 pages | Jessamine Chan | Simon & Schuster | Book Shop |
| 7 | Book Lovers by Emily Henry | May 3, 2022 | 384 pages | Emily Henry | Berkley | Amazon |
| 8 | One Italian Summer by Rebecca Serle | March 1, 2022 | 272 pages | Rebecca Serle | Atria Books | Amazon |
| 9 | Something to Hide by Elizabeth George | January 11, 2022 | 704 pages | Elizabeth George | Viking | Amazon |
| 10 | Dream Town by David Baldacci | April 19, 2022 | 432 pages | David Baldacci | Grand Central Publishing | Book Shop |
1. Black Cake by Charmaine Wilkerson (February 2023)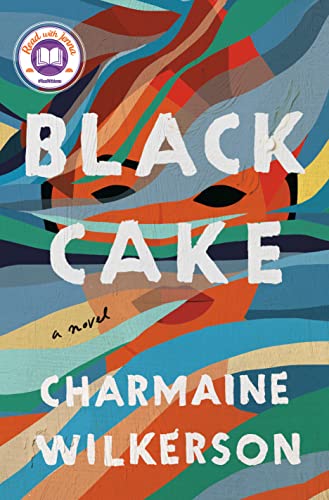 'Black Cake' tells the story of Byron and Benny, a brother and sister who were once the best of friends, but now, their lives couldn't be further apart.
It's been years since they last spoke, but when their mother Eleanor passes away, they're reunited to piece together a mystery from the past.
Eleanor left behind a secret recipe for her traditional Caribbean black cake, and it holds some long-forgotten truths about their family's lineage.
When the time is right, she wants Byron and Benny to share the cake. But can these estranged siblings heal their past wounds to rediscover the mother they've lost?
2. Kaikeyi by Vaishnavi Patel (April 2023)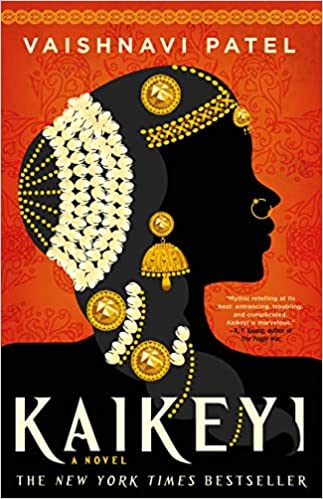 Vaishnavi Patel delivers this captivating retelling of the ancient 24,000 verse Indian epic known as the Ramayana.
The story follows the extraordinary and infamous queen Kaikeyi, whose birth under a full moon was prophecized in the stars.
Growing up, young Kaikeyi heard all about the incredible power and wisdom of the gods, but no matter how many times she calls upon them for help, they never respond.
All she wants is to be free, but as the only daughter of her kingdom, she's thrust into a life of thankless obedience. Until one day, when she discovers a hidden power that is all her own and finally meets her true destiny.
3. Caramel Pecan Roll Murder: A Delicious Culinary Cozy Mystery by Joanne Fluke (February 2023)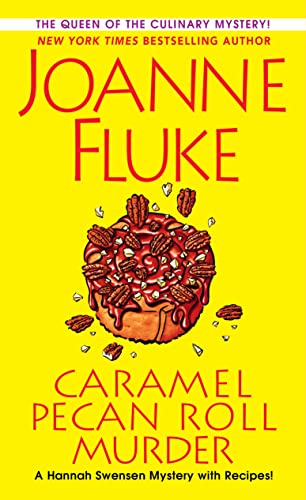 This brand new installment in the Hannah Swensen Mystery series takes us back to Lake Eden, where baker extraordinaire Hannah is taking a break from her day-to-day routine to create delicious treats at a high-stakes fishing competition.
But the sweetness quickly turns sour when she spots the limp and lifeless body of the competition's VIP spokesman, celebrity TV host, Sonny Bowman, speeding along the lake's surface on a runaway boat.
Sure, Sonny wasn't the most humble or down-to-earth guy in the world, but who would want him dead? Maybe a contestant jealous of his award-winning fishing skills? Or perhaps his overworked and underappreciated sidekick Joey finally snapped?
Nothing seems clear, but Hannah enlists the help of her sister Andrea, and together they're determined to find out the truth.
4. The Club by Ellery Lloyd (March 2023)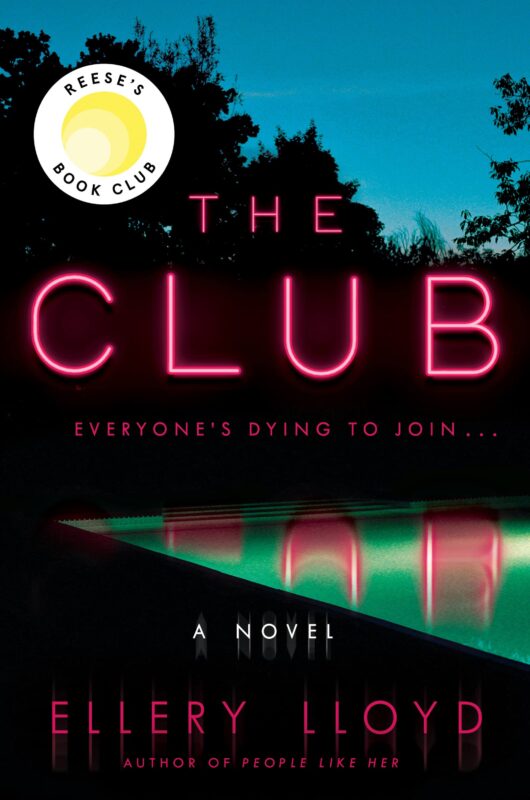 This edge-of-your-seat murder mystery takes us into the hidden world of an elite celebrity member's club known as The Home Group.
All across the globe, this string of glamorous and exclusive clubs host secret parties where the rich and famous come together to let loose away from the prying eyes of the paparazzi.
But the most exclusive Home Group club of all is the ultra-luxurious Island Home, situated in a mystery location somewhere along the picturesque English coastline.
Now, Island Home is gearing up to host a three-day event unlike any the A-List world has ever known.
But while the star-studded guests expect all the finery that money can buy, instead, they're treated to a one-way ticket into their worst nightmares.
Also Read: 101 Best Books of All Time
5. The Love of My Life by Rosie Walsh (March 2023)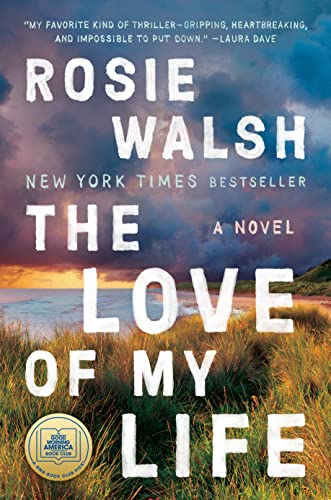 Rosie Walsh's new release is a heart-wrenching love story come page-turning thriller which follows a dutiful wife and mother named Emma, who isn't all she seems.
Emma's husband Leo thought he knew her better than anyone. But, when she falls seriously ill, and he begins penning her obituary, his research into her life leads him to a shocking discovery.
Nothing Leo thought he knew about Emma is true, not even her name.
Who is this woman, the mother of his child, the one he held close for more than a decade? And can their love survive such an unimaginable deception?
6. The School for Good Mothers by Jessamine Chan (January 2023)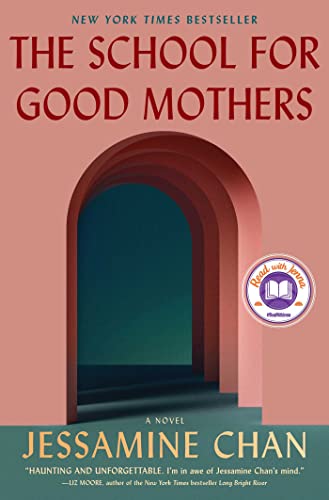 Jessamine Chan's ground-breaking debut novel tells the tale of Frida Liu, a second-generation Chinese immigrant who struggles under the crippling pressures of modern-day motherhood.
With no support from her cheating husband, she's left to raise their precious daughter Harriet alone.
But one day, a temporary lapse of judgment leads to catastrophic consequences, and she's threatened with the possibility of losing Harriet forever.
Now, Frida and her daughter's fate lies in the hands of government officials, and if she can't convince them she's a good mother, their little family will be torn apart forever.
7. Book Lovers by Emily Henry (May 2023)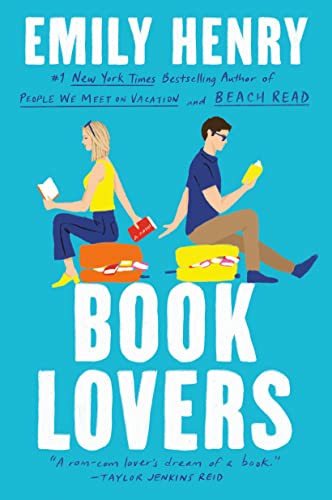 From the author who brought us the smash hit titles 'People We Meet on Vacation' and 'Beach Read' comes to this thought-provoking tale of two rivals driven together by fate.
Nora is a bookworm with little interest in finding love, and as a high-powered literary agent for some of the world's biggest authors, she has no time for it either.
But her sister Libby has other ideas, and so she convinces her to head off on vacation to the small North Carolina town of Sunshine Falls, where she hopes Nora's dream man will be waiting.
Yet rather than finding a drop-dead gorgeous country boy, Nora is thrust into the path of her old enemy, a frosty city-dwelling editor she's had the misfortune of meeting many times before.
But this time, these two bookish rivals begin to read between the lines and discover truths about each other and themselves that they could never have imagined.
8. One Italian Summer by Rebecca Serle (March 2023)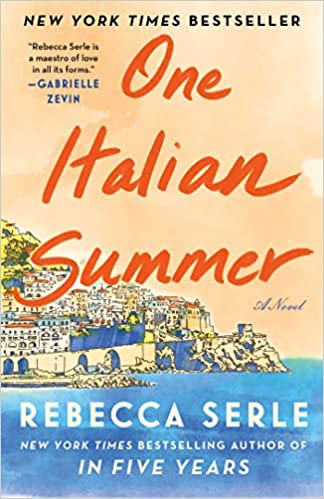 Set along the picturesque Amalfi coastline, 'One Italian Summer' explores what happens when a daughter loses her mother, only to rediscover her in a magical new light.
Carol wasn't just Katie's mom; she was her best friend, the only one she'd turn to when life's problems seemed too much to bear. But now, she's gone, and Katie doesn't know where to turn.
Before Carol died, the pair had planned a mother-daughter trip of a lifetime to the place where Carol spent one glorious summer of her youth, and so Katie makes the heart-wrenching decision to take the trip alone.
But there, in the breath-taking coastal town of Positano, she meets her mother. Not the aging best friend she lost, but a vibrant, healthy, and beautiful 30-year-old who has the whole world at her feet.
Now, Katie has the chance to discover the woman her mother once was before she sacrificed everything to bring her into this world.
9. Something to Hide by Elizabeth George (January 2023)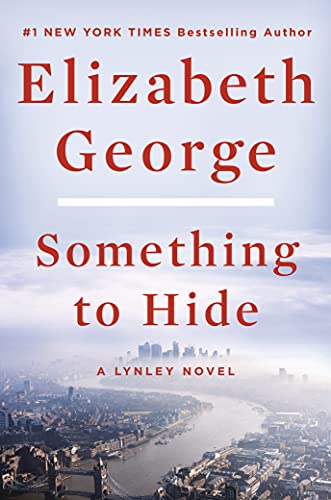 In this brand new installment in the Lynley series, Detective Superintendent Thomas Lynley is tasked with investigating the mysterious death of a fellow police detective.
Before she slipped into a coma and passed away, the detective had been working in the Nigerian communities of North London on a secret task force that made her an enemy of some of the city's most notorious criminals.
And now, with the autopsy back and murder plain as day, it's down to Thomas Lynley and his college Barbara Havers to uncover the truth about her death and bring this elusive killer to justice.
10. Dream Town by David Baldacci (April 2023)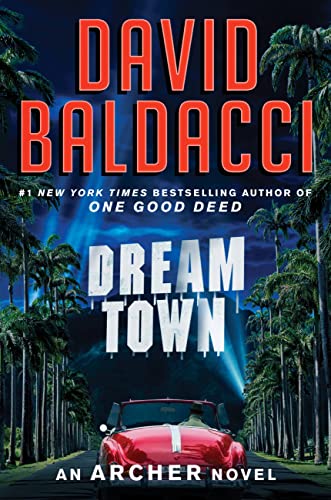 David Baldacci revisits his famous protagonist, Aloysius Archer, as he heads to the City of Angels to celebrate the New Year with his dear friend Liberty.
But when the pair are reunited, this World War II veteran turned private investigator becomes embroiled in a dangerous murder case.
Libby's acquaintance Eleanor needs his help. After a series of sinister events, she's terrified for her own safety, but before Archer can take on her case, she disappears, and someone else's body is discovered inside her LA home.
And so together, Archer, his partner Willie, and his old friend Libby set out to find the killer, and Eleanor, before anybody else dies.
You May Also Read: The Complete List of The Legend of Drizzt Books in Reading Order
Conclusion
If you're looking for some brand new book releases to get stuck into this summer, then I'm sure one of these New York Times Best Sellers will tickle your tastebuds.
But, if you'd prefer some best-selling recommendations that span through the ages, here's a list of smash hit contemporary titles that are well on their way to becoming classics.
Do you have any NY Times Best Sellers recommendations we need to check out this year? Drop a comment in the box below!