Being fascinated with true crime is one of the most engrossing things to be fascinated by, and writers who can tell horrifying stories well make it all worth it. From the iconic story of a certain quadruple murder in 1959 and the more-recent crimes of Harvey Weinstein to a wealthy blood money conspiracy and the science behind criminal profiling, these true crime books, and true crime audiobooks stand on their own.
While curling up with a great book is oftentimes unparalleled, these audiobooks are almost impossible to press pause on. From old-timey murders to the Manson Family, here are 12 of the best true crime audiobooks out there today.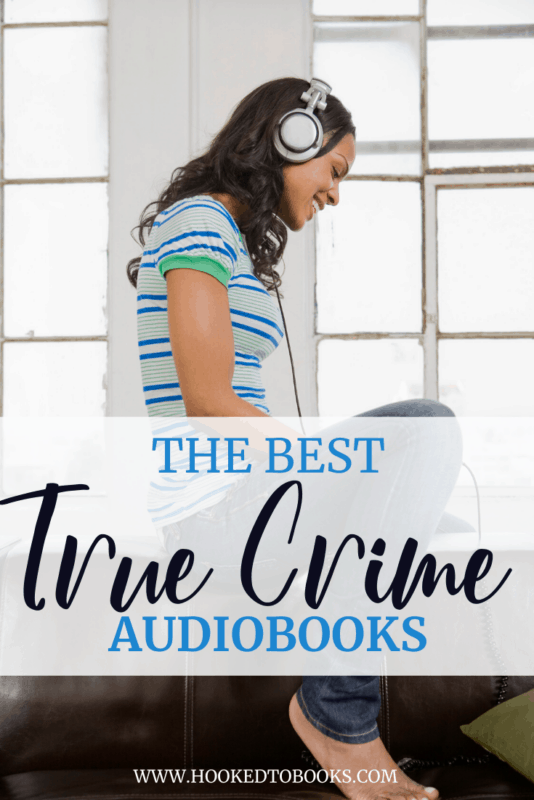 The Best True Crime Audiobooks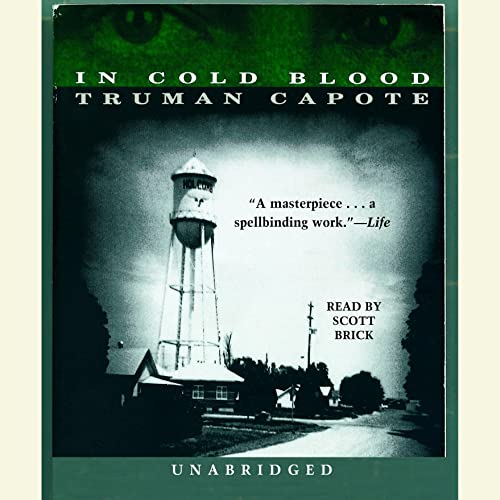 One of the first of its kind, Truman Capote's iconic true crime book sounds fantastic on tape. In this book, you'll be terrified and enthralled by the story of the Clutter family, who were brutally murdered in 1959.
Largely considered the first non-fiction novel, In Cold Blood, chronicles a horrifying tale with precision and has been the subject of many accolades and adaptations.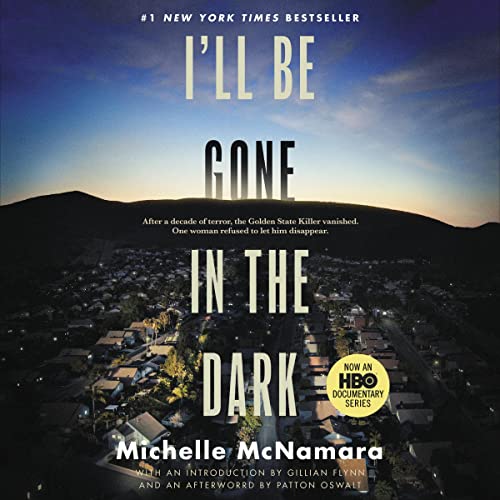 The Golden State Killer – aptly named by author Michelle McNamara – haunted and terrorized California for years, going unfound and undiscovered. From her laptop, crime writer McNamara obsessively turned over every lead and every story relating to the GSK; her journey chronicled within the pages in a book that tells the utterly disturbing story of a terrifying killer.
After McNamara's unexpected death, her husband Patton Oswalt and friend Billy Jensen finished the book for her, and the Golden State Killer was later apprehended after years without being found.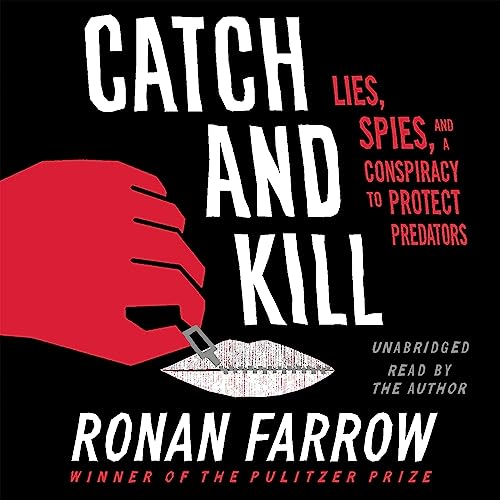 While not related to murder, Ronan Farrow's book discusses the horrors and cover-ups that sought to bury the story of Harvey Weinstein's sexual assaults.
While discussing many of the events that brought the #MeToo movement to power – including the alleged assaults and harassments by NBC's Matt Lauer and the relationship of the National Enquirer to President Trump – this book is compulsively addicting.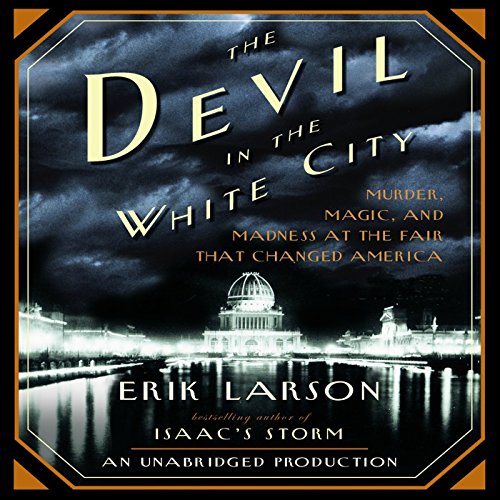 Erik Larson's writings strike the perfect balance between compulsive readability and stark terror, and in this novel, you'll listen to a story about the 1893 World's Fair intertwined with the story of H.H. Holmes, a serial killer who terrorized his victims and is often known as the world's first of his kind.
You'll be completely engrossed by the stories of Holmes' terrors, which happened to occur just yards away from the grounds of the World's Fair and featured everything from a creepy crematorium to a dissection table.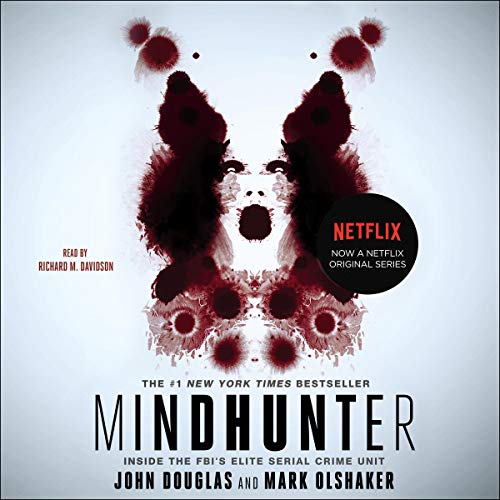 Catching criminals is no small feat, and the Federal Bureau of Investigation's Serial Crime Unit is a huge piece of the puzzle.
In Mindhunter, you'll discover more about the science behind criminal profiling to catch serial killers and predators and begin to understand more about some of the world's most infamous serial killers. From Wayne Williams to Edmund Kemper, this book will leave you terrified.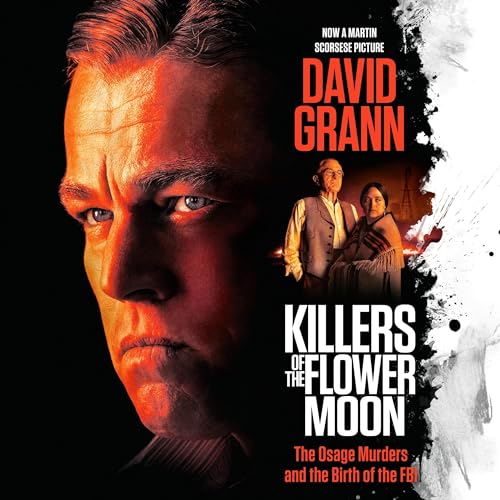 In this investigative novel, you'll learn about the horrifying injustices that took place in the early 1920s after wealthy Native Americans were murdered for the oil that lay underneath their land.
This book tells the story of uncovering the conspiracies that hid behind the oil and blood in Oklahoma, allowing listeners to learn about one of the first major cases undertaken by the FBI.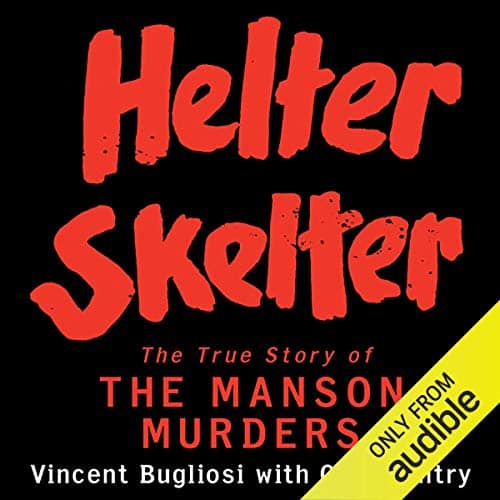 The Manson Family and the Manson Murders live in infamy, and any true crime aficionado knows the story behind the Sharon Tate murders.
In this book, written by Vincent Bugliosi – the lead prosecutor in the Manson trial – listeners get an inside perspective on the bizarre reasoning for the murders, those two fateful nights in August of 1969, and the trials and horrors that continued to come afterward.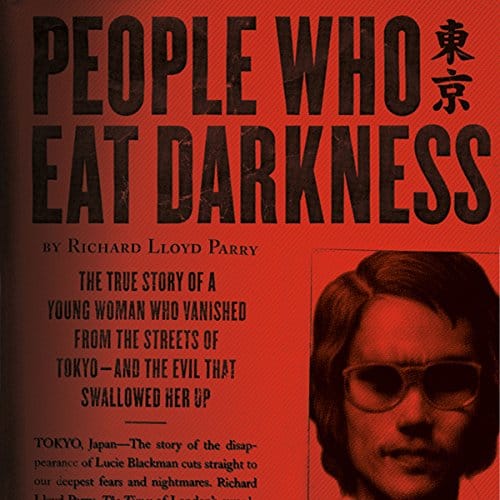 This book tells the truly horrifying story of the murder of Lucie Blackman, who disappeared while working in Tokyo and was found the next winter.
Following Lucie's murder in 2000, Lloyd Parry goes into the 10-year-long murder trial that followed the murder of Blackman, from the terror of her body and the search for it to the insane trial and the horrors of her accused killer, Joji Obara.
Part autobiography and part biography, Ann Rule's famous book about Ted Bundy chronicles the unique relationship that Rule had with one of the most infamous serial killers of all time, as well as the horrific crimes and murders that he committed.
As close friends, Ann Rule and Ted Bundy developed a friendly relationship at their shared workplace, long before Bundy was arrested for his multitude of crimes, and this incredibly well-written masterpiece will make it hard for you to press pause.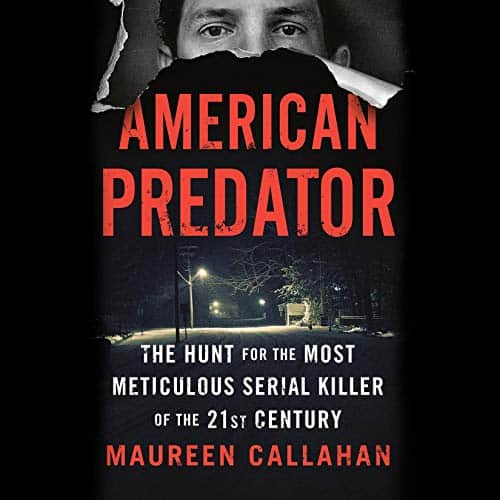 While not one of the most well-known serial killers, Israel Keyes is definitely one of the most absolutely horrifying. In this book, you'll learn about the terrifying serial killer who buried kill kits – complete with methods for body disposal – all over the country, traveling everywhere to commit murders and use his kits.
Keyes existed in relative anonymity, traveling to kill people left and right for years and years and returning home at night to raise his daughter, eventually being found and cementing his spot as one of the scariest serial killers of all time.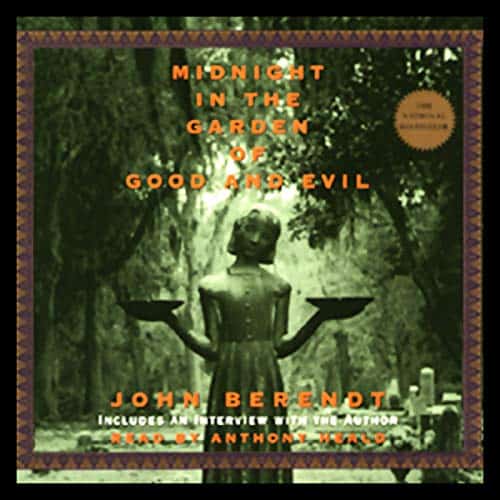 In this iconic novel by John Berendt, listeners will listen to the absolutely enthralling story behind the 1980s murder of a local male sex worker by a well-known antique dealer.
Leading to four different murder trials, the book shows a compelling look at the 1980's Savannah and spent over four years on the New York Times bestseller list.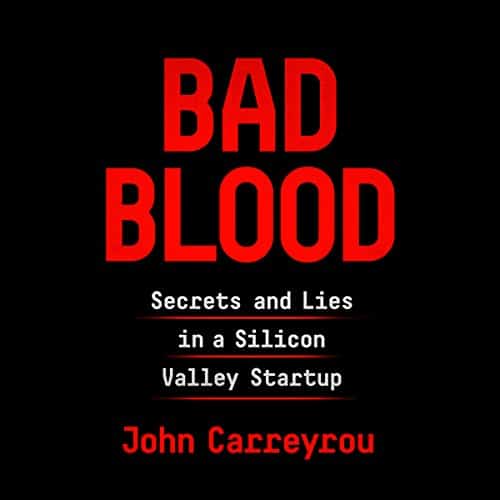 Fraud and treachery meet Silicon Valley in this book, which chronicles the rise and fall of Theranos, a failed start-up that was, at one point, valued at almost ten billion dollars. Listeners will be completely captivated behind the story behind Theranos, from the founder Elizabeth Holmes to the realization that the advertised technology didn't quite work.
Whether you prefer reading about murder or hearing about technology treachery, these true crime audiobooks will have you wishing for more. Compulsively readable and well-written, you'll be wishing you had more time on your hands.
We want to know which one you chose, so tag us in your Instagram stories and Facebook statuses! Have you already listened to some of these? Did you love them? Let us know in the comments below!
About the Author
At the ripe old age of 3, Susannah decided that life was just a blank canvas and took Magic Marker to the newly installed carpet in her room just to "see what happened."
She's taken that approach to life since, curious about pretty much everything. She earned a journalism degree from Texas A&M University with the mission of making asking questions and telling stories her life, and since then has done everything from social media strategizing and content creation on the national level to writing a career column for USA TODAY.
Susannah is a high school teacher and yearbook adviser with a huge passion for reading (Harry Potter is her absolute favorite) and is excited to bring another book-loving voice to Hooked to Books.